The Canon 6D Mark II is the second generation for Canon's 6D model. The camera comes packed with amazing features and as a DSLR with interchangeable lenses this means you could use the camera to take almost any kind of image. From landscape, sport, portrait, family, adventure, almost anything when fitted with the right lens. I think the 6D is a range of cameras that would be geared towards intermediate to professional photographers but could still be used by beginners. However, I would recommend trying a beginner DSLR first to see how you get on before the investment into a full-frame camera.
Read about 10 awesome features that are on the Canon 6D Mark II, and why if you are a serious photographer this may be the perfect camera for you.
---
1. Built-in time-lapse function
One of the best features of the 6D Mark II is the built-in time-lapse functionality. It is extremely easy to use and after you've finished you will end up with a .mov file. The camera even creates and saves this file automatically without any additional software required. For those that would rather merge and create the file themselves, then you could alternatively use the built-in interval function and then use software to create your final movie.
When using the time-lapse feature you go to the video mode of the camera and then in the menu you will find the function. You will then be able to set the quality between 4K (3840×2160) and Full HD (1920×1080), the interval gap, number of shots, whether the camera will expose for every frame or lock the exposure after the first image, as well as whether to turn the LCD off automatically. With these options, you can create an awesome and high-quality time-lapse video with minimal effort.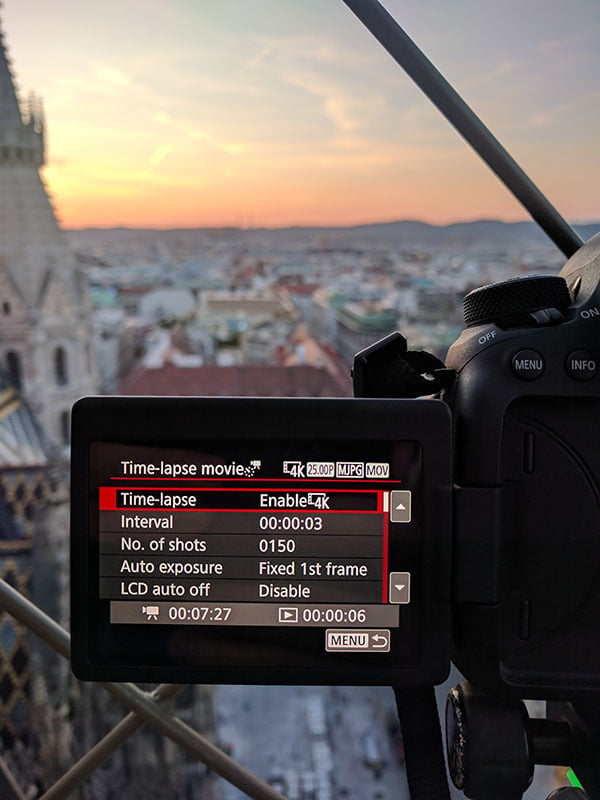 Here is an example of a quick time-lapse I made.
2. Swivel and touch LCD screen
One of my favourite features of the new Canon 6D Mark II is that it comes with a built-in swivel screen. This makes it so much easier to use the camera in different conditions. Such as:
You can hold your camera high above your head and point the screen down to see your composition.
As well as above you can hold your camera at ground level, swivel the screen up and still easily see the screen
You can swivel the screen 180 degrees and take selfies or use it for group shots.
When using a camera that doesn't have this feature and when trying to take shots with the camera above your head or low down, this would involve either guessing and just clicking away, or straining your neck to get into a position where you could see the screen.
As well as having the swivel function the screen has a touchscreen, which makes operating the menus a lot easier and more comfortable. You could also choose to use the buttons on the camera body, but with the new screen and design it may not be necessary.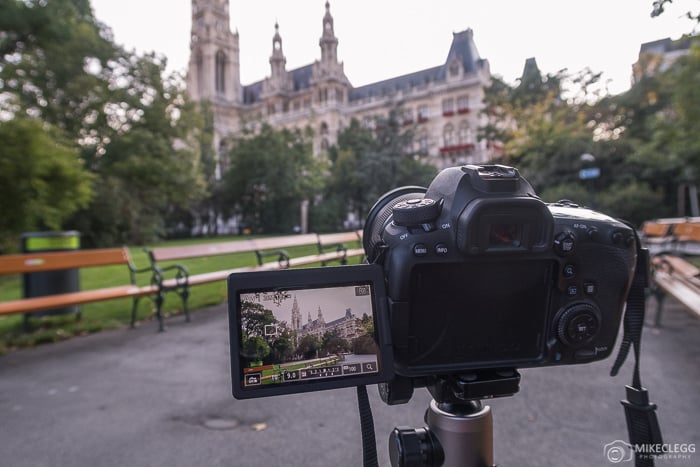 ADVERTISEMENT
CONTINUE READING BELOW
3. 26.2 Megapixels resolution
The camera can capture images at an incredible 26.2 megapixels. Meaning you would be able to print images at extremely large sizes. Another benefit of high megapixels is that you can crop out sections of the full image into smaller images, whilst retaining lots of detail.
Below you can see an example of how the image size may change if you were to view an image at 100% taken at different megapixel resolutions.
4. Amazing full-frame sensor
A big benefit to the Canon 6D is that it comes with a Full frame sensor. This has many benefits including:
Ability to capture high quality low light images.
You can shoot at a higher ISO without getting as much noise as a cropped sensor camera.
The image captured will be fully reflective of the focal length of the lens. Ie a 24mm lens will capture images at 24mm, whilst a camera with an APS-C sensor with a crop factor of 1.6 would capture images at 38mm on the same lens. You essentially get more image with a full-frame camera.
Here is an example of a night image taken on the Canon 6D Mark II.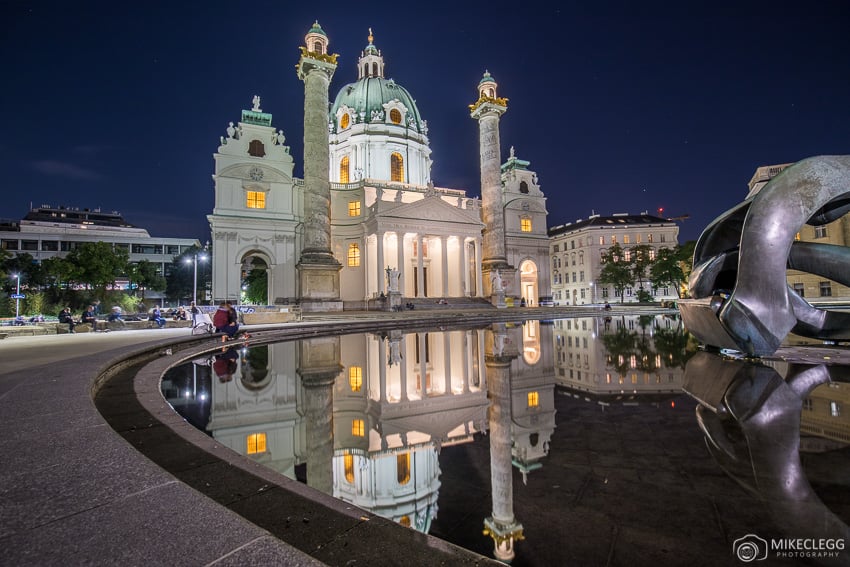 ADVERTISEMENT
CONTINUE READING BELOW
5. Huge ISO range
The 6D Mark II has an extremely high ISO range from 100-40000. This means that you should be able to shoot in very low light conditions, even without a tripod.
Although when taking night photographs it is always recommended to use a tripod, low ISO and long exposure, having this range would be great for events and occasions when you just don't want to be carrying a tripod around, but then see a good opportunity to capture some night images.
In the example below, you can see some unedited images with no noise reduction applied. You can see an image at ideal ISO settings of 100, and the various other settings, going up to the extreme of 40000. The easiest way to see the quality is by looking a the building in the shadow on the right and in the sky. I think the results are pretty good.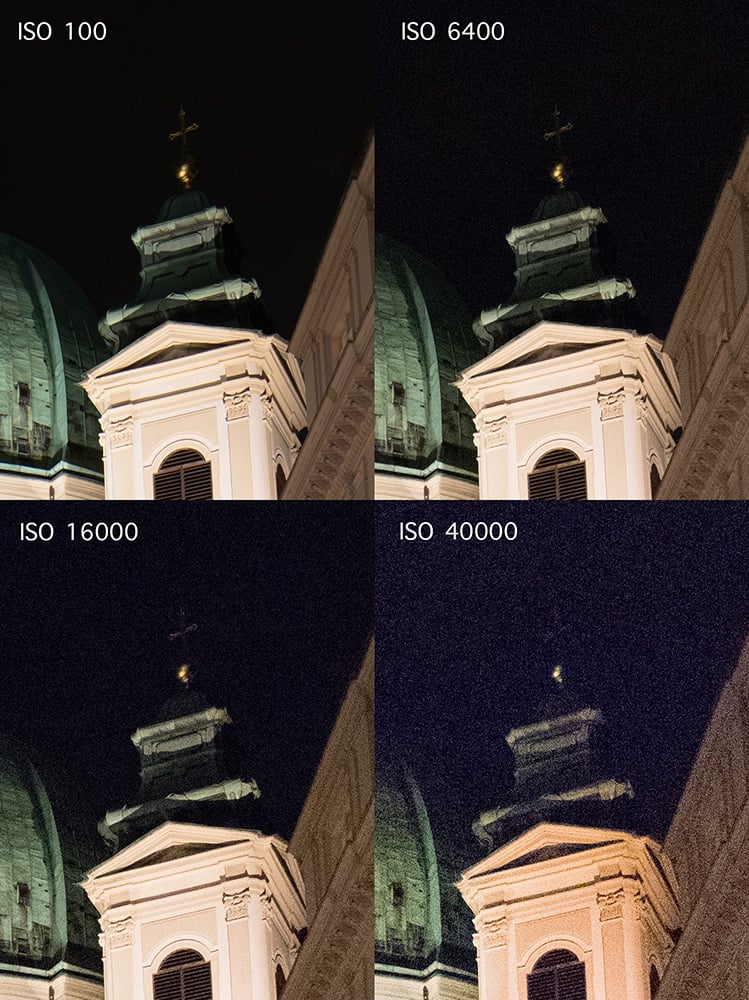 6. Built-in interval functions
Another great feature of the Canon 6D Mark II is that you can take interval shots using the camera's built-in features, rather than having to attach a remote release to do this. This means you can carry around one less bit of kit. You can use this interval feature to capture images such as:
Star trails
Time-lapse footage (which you will then merge yourself)
Taking selfie shots, where you reposition. I.e. like a personal model shoot
And various other creative ideas.
7. GPS
GPS tagging is a great way to keep track of where exactly your photographs have been taken. This also helps for when you upload your photographs to social media or stock websites, as sometimes the location is then pulled from the metadata.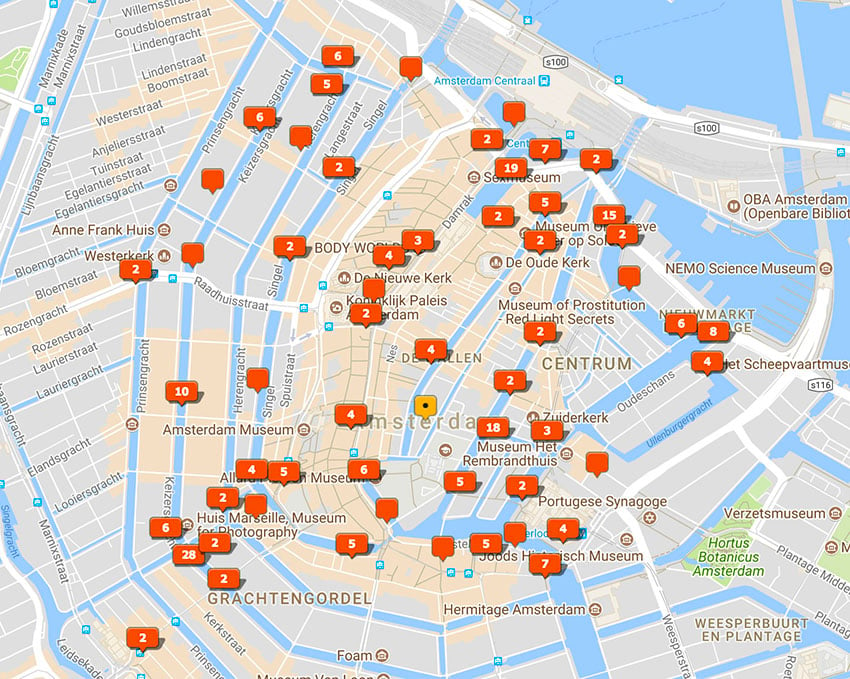 8. 45 AF points
The Canon 6D Mark II now comes with an incredible 45 Auto Focus points, up from 11 in the first model. By having more AF points the camera should provide more accurate and responsive focusing, which is great for events, sports and people photography.
9. WiFi remote control
Using the Canon Connect App (Android | IOS) you can control your camera remotely. Such as taking pictures, adjusting settings and more from where you stand. If you are taking pictures of yourself, then this will help as you can get into position using the live picture on your phone or smart device.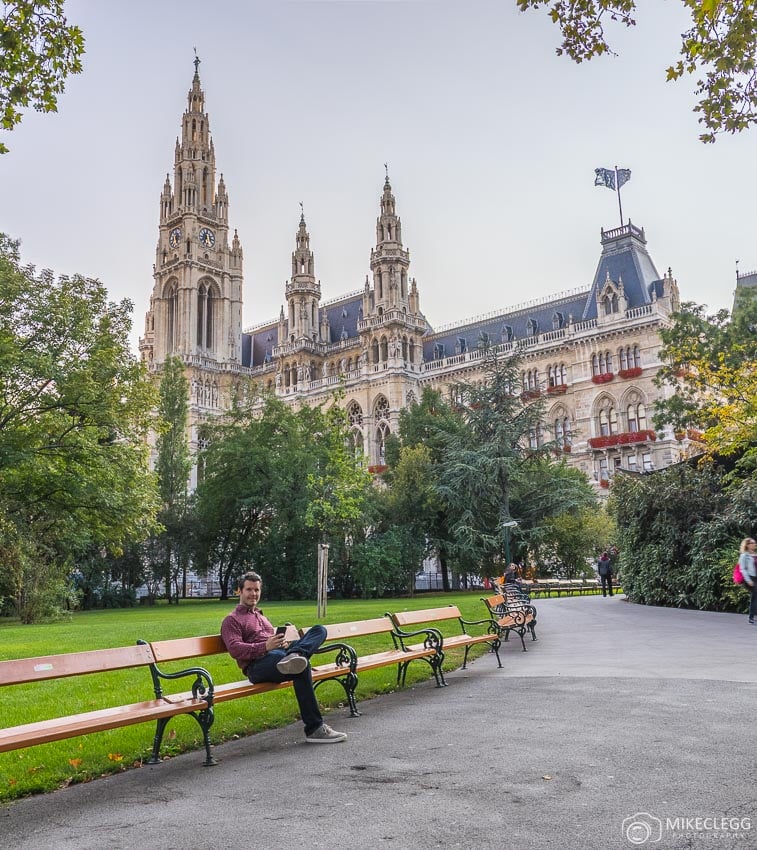 10. Dust and water-resistant
Many of openings of the 6D Mark II are now designed to be weather protected so that dust and water should hopefully not get in. The parts of the camera such as lens mount, terminal cover, battery compartment cover, buttons and card slot have now got some weather protection. This should make shooting easier in bad conditions, however, I've not done any heavy testing on this so I'm not sure exactly how much protection you get and when changing your lens you should still ensure you are careful that nothing gets in.
ADVERTISEMENT
CONTINUE READING BELOW
Summary
The Canon 6D Mark II is an exceptional camera and one which is well built, packed with features and can capture incredible images. Having many features that users crave for, such as the time-lapse and a high-quality full-frame sensor, this camera should be one of the first choices for serious photographers.
If you'd like to buy this camera you can head to the links below and purchase on Amazon. This is an affiliate link, meaning I get a commission at no extra cost to you. This allows me to run this site and produce content such as this.
More information on the Canon 6D Mark II
For more information on the camera and to read the full specification head to usa.canon.com…eos-6d-mark-ii
Disclosure: This post is not sponsored by Canon. I have been using the original Canon 6D for the last few years and it was a personal investment. I have recently tested the new Canon 6D Mark II model whilst on a challenge with Canon UK through Instagram. However, as a big fan of this camera, I highly recommend it and all thoughts and comments are my own.