Canada is home to some of the most beautiful and impressive landscapes on earth. Famous for its stunning lakes, mountains and natural scenery. As well as this you'll find impressive cities perfect to explore or start your journey. Before you visit Canada there are some things you should know. Such as the country is a lot larger than you may think. This means your visit should be well thought out as to what you want to see and do. In this post we'll give you ideas. Here are the top places to visit in Canada.
---
1. Toronto
Toronto is one of Canada's largest and busiest cities. Ever growing the downtown area is a commercial hub with a grid network of roads, also served by trams and a subway. The city's most iconic attraction is the CN Tower often seen in postcards not just of the city, but of the entire country. The tower stands at 553.33 meters with an observation deck at 346m and a higher platform at 447m. Visit for breathtaking views of the city or out towards the Toronto Islands. Located along Lake Ontario the Toronto Islands are a must-visit. You can take the ferry across where you can enjoy the city's skyline from afar.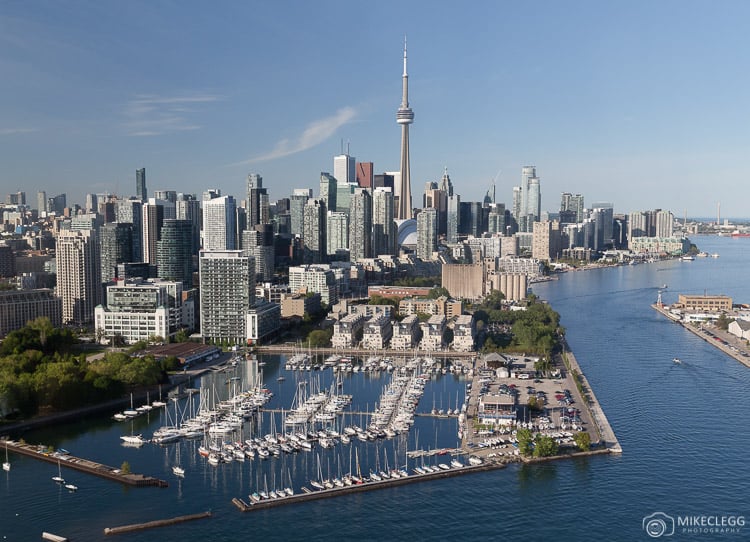 2. Banff
Banff serves as a wonderful base for exploring the Canadian Rocky Mountains. The town is located within the Banff National Park and is full of cute cafes, boutique shops and other attractions. What's more, many of the streets have names such as Caribou Street, Bear Street, Beaver Street etc, which adds to the unique feel of the place.
From Banff head to one of the nearby ski resorts including the spectacular Lake Louise, or go on a road trip to one of the stunning lakes (such as Peyto Lake in the first image. Or even book yourself a tour to learn and explore more of this part of Canada. To get to Banff fly into Calgary and either hire a car or use public transportation.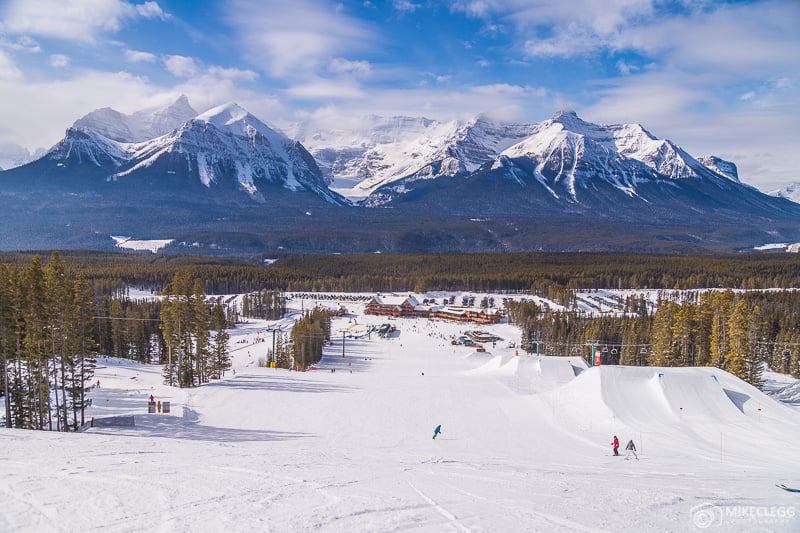 ADVERTISEMENT
CONTINUE READING BELOW
3. Icefields Parkway
Sometimes referred to as one of the world's most beautiful drives the Icefields Parkway runs between Jasper and Lake Louise. Along the route, you'll be driving along tree-lined roads with scenic views of the Canadian Rockies. Also along the route are many places to stop including stunning lakes and waterfalls. For those wanting a longer stay you could even consider camping.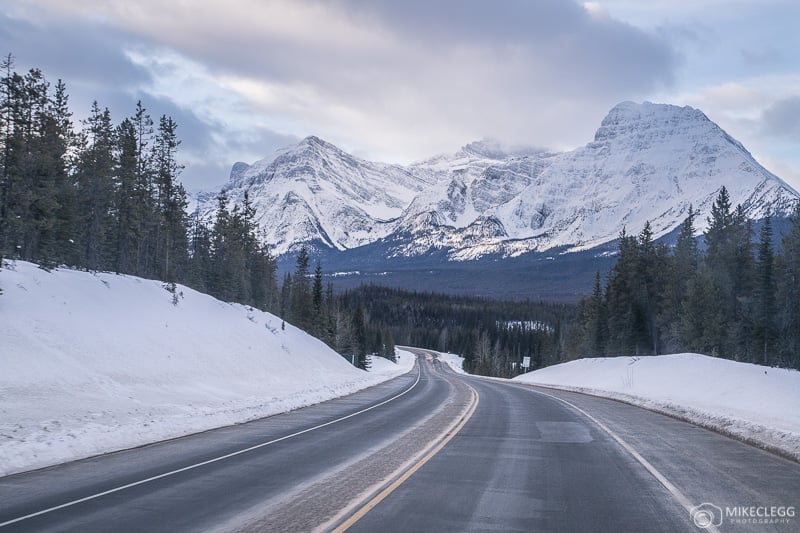 4. Vancouver
Head over to Canada's west coast and you'll find Vancouver. This busy metropolis is famous for being a place where you can be at the beach in the morning, and up nearby mountains in the afternoon. The city is also the gateway to one of the world's most famous Ski Resorts, Whistler Blackcomb. For those wanting a more nature-based trip then you'll find tours to visit the Rocky Mountains, or if you wish just drive yourself. Note the Rocky Mountains are a fair drive from Vancouver but a different way to visit should you not be starting in Alberta.
You May Like
5. Cape Breton
Located on the East Coast Cape Breton makes for a great place for a road trip. One of the highlights of the island is the Cabot Trail which is a 300km route through the Cape Breton Highlands National Park. Along the way you'll be driving through a mix of terrain, including scenic coastal roads and hills. For those feeling adventurous Cape Breton offers various hiking routes, including the Skyline Trail which you could explore for epic views of rural Canada.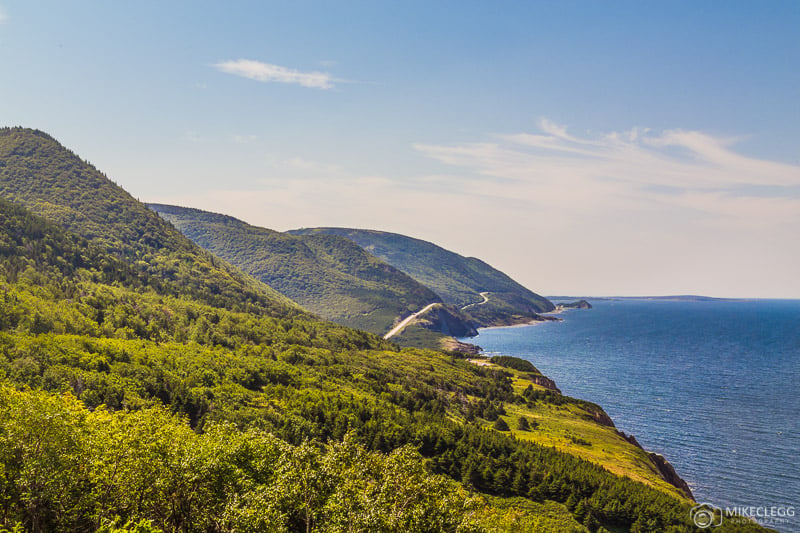 ADVERTISEMENT
CONTINUE READING BELOW
6. Niagara Falls
Niagara Falls is on the border between the United States and Canada and is one of the world's most impressive collections of waterfalls. If you are visiting Toronto these falls are easily accessible and only a few hours drive. Or you could visit on a day tour (see tip below).
Niagara Falls comprises of several waterfalls including the Horseshoe Falls, American Falls, and Bridal Veil Falls. Flowing over these is over 168,000 cubic meters of water every minute, and before you even see the falls you'll hear the thunderous roar from the falling water.
The largest and most well know is the Horseshoe Falls which is approx 670m wide and the water falls 57m into the river below. A famous attraction is the Maid in the Mist allowing you to get up close and personal with this incredible landmark.
TIP
Book yourself a
day tour to visit Niagara Falls
from Toronto with getyouguide.com. The tour will also allow you to visit the nearby and beautiful Niagara-on-the-Lake, a famous wine region in Canada.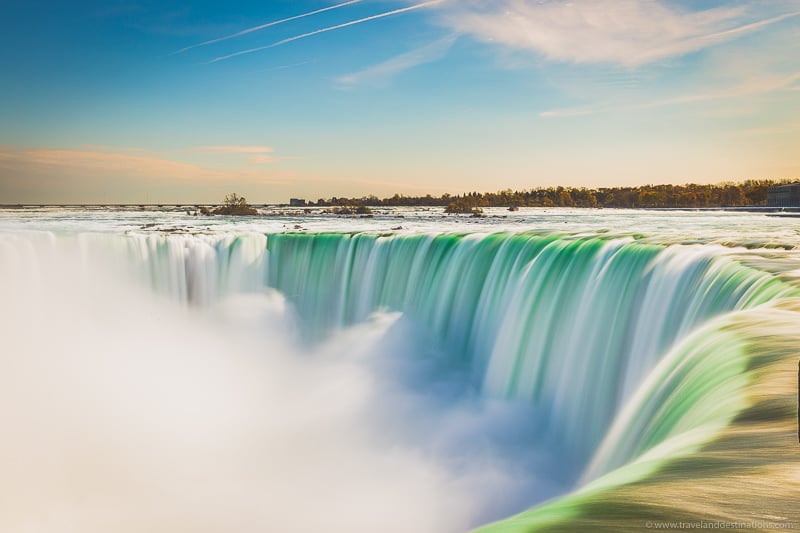 7. Ottawa
Ottawa is the capital of Canada and located in the Ontario province. The city is home to the Canadian parliament as well as top museums and attractions. Such as the National Gallery of Canada, Canadian Museum of History and ByWard Market. Also running through the city is the Rideau canal which during the winter freezes. As a result, you may see locals skating along it. Why not join in and enjoy a taste of how the locals enjoy winter?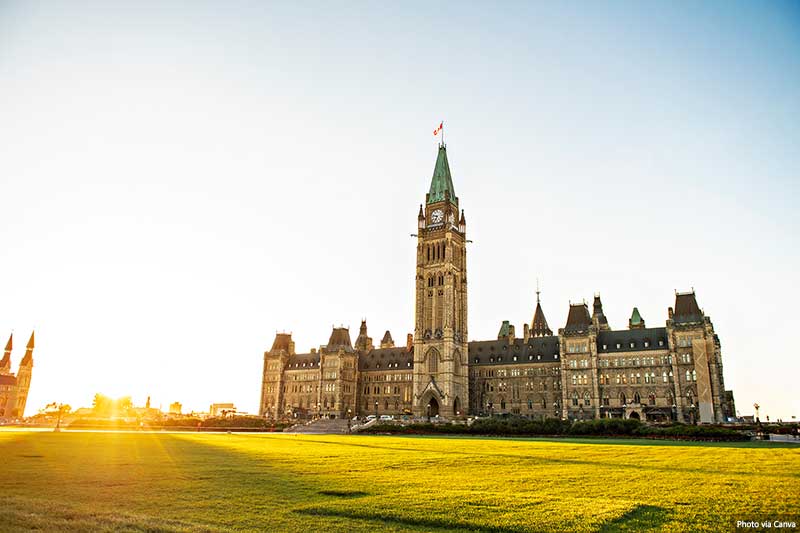 ADVERTISEMENT
CONTINUE READING BELOW
8. Thousand Islands
Close to Ottawa and great for a day trip is the Thousand Islands. These are a group of over 1000 islands located along the St Lawrence River which flows into Lake Ontario.
The islands have over time been populated with various houses which are only accessible by boat. A tour will take you around some of the islands, allowing you to learn more about them and the people that live there.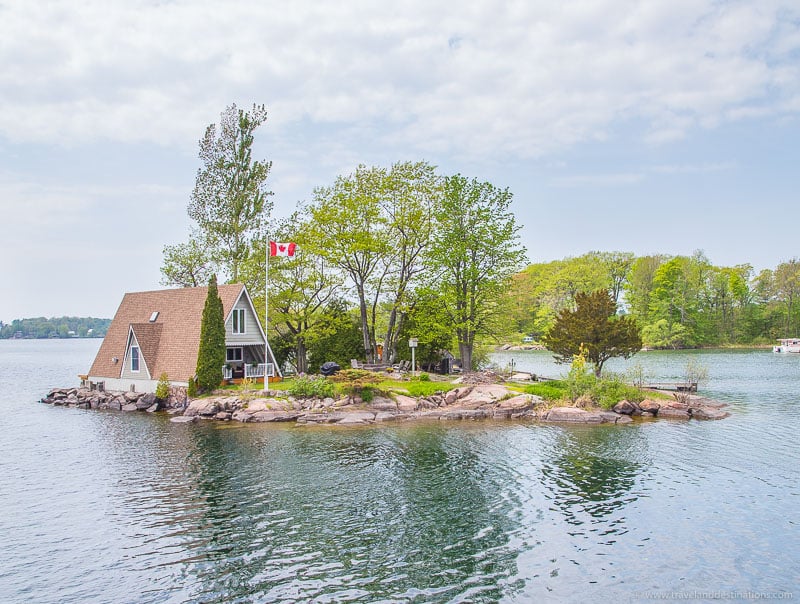 9. Montreal
Montreal is located in the Quebec province just East of Ontario. Whilst visiting be sure to try one of the Poutine restaurants where you'll be able to order an incredibly tasty selection of fries, cheese curds, gravy as well as other naughty toppings. Other attractions in the city include visiting the beautiful Notre-Dame Basilica of Montreal, as well as heading up Mount-Royal for fantastic views of the city.
ADVERTISEMENT
CONTINUE READING BELOW
10. Quebec
Quebec is located in Canada's French-speaking province. The capital is Quebec City where you'll find quaint streets, lined with boutique shops and cafes. A notable feature that looms over the city is the mighty Fairmont Le Château Frontenac, a hotel perfect for those after a luxurious stay along with incredible views. Top attractions include exploring the historic streets, visiting the Musée de la Civilisation or seeing the Montmorency Falls, which are only 15 minutes from the downtown area.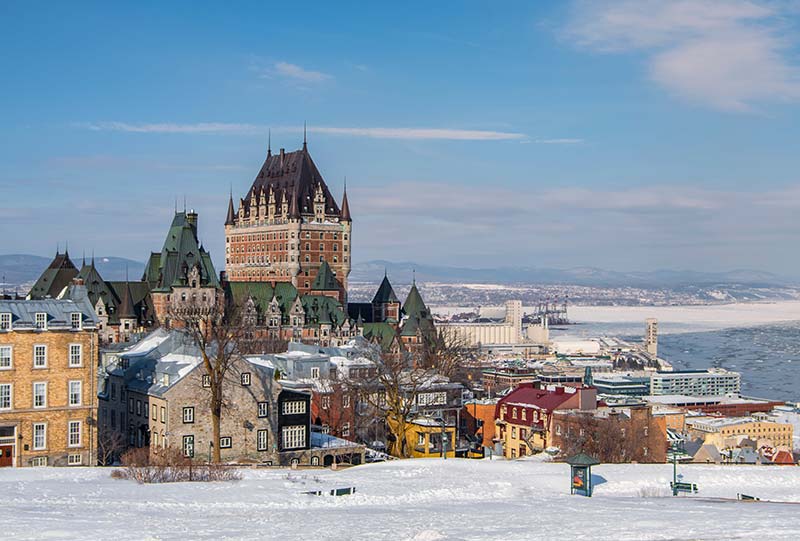 Summary
Canada has a whole host of incredible places to visit from coast to coast and it would require an extremely long article to name them all. However, we hope we've given you some ideas of some of the best places to visit. Read things to know when visiting Canada for tips when planning your trip.
Ready to book? Search for:
---
---
---
Tours and activities for Canada
Related Articles