One of the most compelling places to consider for your next trip is South Korea, an exciting destination that pleases even the most seasoned explorers.
With its distinct cuisine, signs of ancient civilisations, and modern entertainment, this East Asian nation gives you plenty of reasons to plan your next trip here. We have selected 10 top reasons to experience South Korea yourself. Read on to discover more.
---
1. Admire the wonderful architecture
An excellent place to kick off your journey through Korea is the capital Seoul. This vast metropolis is home to some outstanding pieces of engineering. Such as the Dongdaemun Design Plaza, with its abstract shapes and lines, and Ewha Womans University are just some of the examples of contemporary design in Korea's largest city.
For more historic vibes, wander around Bukchon Hanok Village, a traditional settlement within Seoul where you'll find a collection of charming, long-established brick homes with pointy roofs and wooden doors.
Gyeongju is another Korean hotspot for architecture lovers. In this southeastern city, you'll discover 7th-century observation towers, mysterious tomb hills erected for kings, and the majestic Woljeong Bridge that's magically illuminated at night.
2. Dine on authentic Korean food
Korean food has spread around the globe, but what's better than to feast on your favourite Korean delicacies in the birthplace of the cuisine? Korean barbecue is an iconic culinary phenomenon and a social event at the same time. As you are chatting with friends or family, the meats and side dishes are grilled on top of your table, creating a scent that makes you drool long before the first bite.
Kimchi – fermented vegetables – and the tteokbokki rice cakes are everyday staples in Korean cuisine. So is bibimbap, a rice dish with mixed greens, seaweed and eggs on top, that makes for a gooey treat when mixed together. When in Korea, don't forget to try the mouthwatering cold noodle soups, such as soy milk noodle soup and kimchi noodle soup.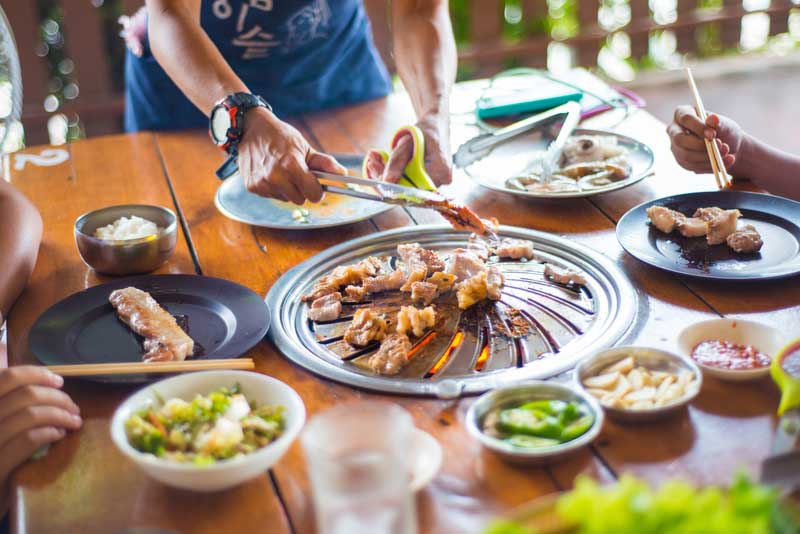 ADVERTISEMENT
CONTINUE READING BELOW
3. Explore South Korea's breathtaking nature
Although Korea's food, culture and humming city life are famous abroad, the country has some exceptional nature reserves as well. To get your nature thrills, visit Bukhansan National Park. This area lies near Seoul, and its extensive forests, craggy summits, and quiet temples make for a wonderful contrast with the capital.
Taeanhaean National Park shows an entirely different side of South Korea's diverse pallet of landscapes. This marine park on the west coast has lovely walking trails along its endless beaches and hosts roughly 1200 animal species, many of these being waterfowls.
In total, South Korea has 22 national parks to offer, so should you like nature and the outdoors then it'll be a great place for you.
You May Like
4. Dive into the nightlife
Although Korea is known to have a working culture, when the time is right to unwind, Koreans know how to throw a party and can have blowouts until the early hours. If you want to experience an epic Korean bash, then the best place to get started is the Hongdae district in Seoul. This area has numerous underground clubs and bars where you can dance and play games until the sun comes up.
Daegu is also a favoured destination for partygoers, as this southern city houses many clubs. For night time entertainment in a more calm setting, head to Daegu Opera House and witness a classical music performance in their majestic hall.
Busan scores high when it comes to late-night thrills. Hop by Galmegi Brewing for locally brewed craft beers, visit pubs and restaurants with stunning city views at The Bay 101, or sit down for a relaxing concert at The Grand Theatre.
5. Enjoy island hopping in Korea
South Korea has over 3000 islands, ranging from vast and populated isles to hidden atolls no one has ever set foot on. One of the most beloved islands in Korea is Jeju, a volcanic archipelago in the south that has beautiful volcanic features, waterfalls, and Korea's highest mountain peak: Mount Hallasan (1947 metres). A ferry ride away from Jeju you'll find Marado and Gapado, two fascinating islands with scenic walking tracks, flower fields, and unique dolmen tombs.
Dadohaehaesang National Park is another pure heaven for island fans. On the main island Hongdo, you can tackle hikes along the steep coastal cliffs, dine on the freshest seafood, or take a boat tour around the island. While cruising Hongdo's shoreline, you might even spot porpoises and orcas. From Hongdo, you can venture to other isles in the national park.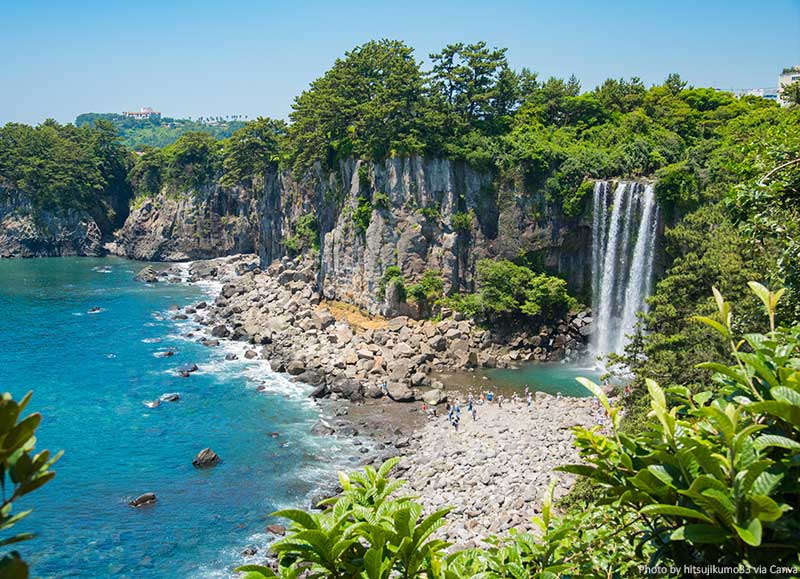 6. Discover the coolest cities
While Korea's nature is peaceful and pristine, urban life in South Korea is exciting and full of action. Seoul is the absolute eye-catcher with its dazzling architecture, pumping nightlife, and grand palaces. For a proper introduction to the royal architecture and history of the city, head for Gyeongbokgung Palace and see the spectacular changing of the guards. If you instead wish to soak up views of the entire metropolis, you can hop on the elevator in the N Seoul Tower and see the city from the observation deck.
Busan, another city, is loved for good reasons. It's located along the coast in the southeast and has fantastic beaches, the Gamcheon Cultural Village with its vibrantly coloured houses, and a fabulous seafood market where fresh catch is displayed.
Admirers of old architecture will feel at home in Gyeongju, while Daegu is an excellent place to see impressive Buddhist temples and wander around age-old markets.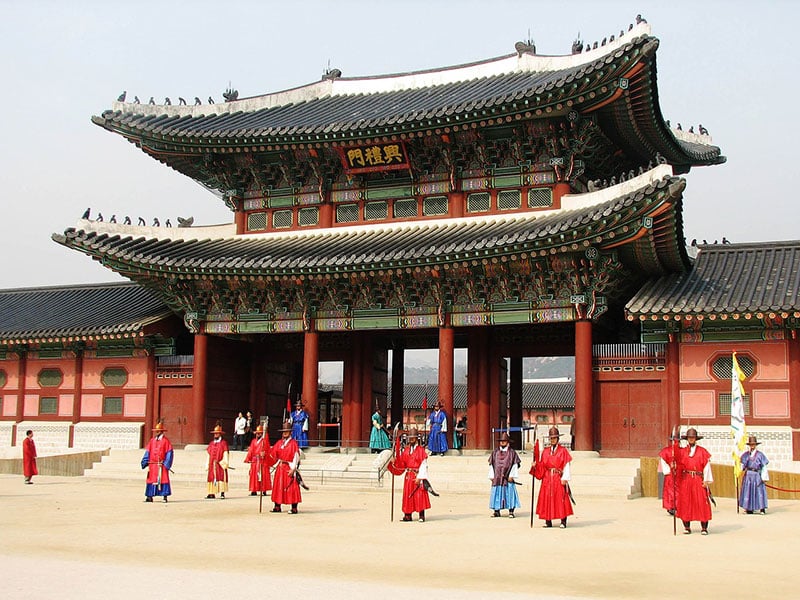 ADVERTISEMENT
CONTINUE READING BELOW
7. Learn more about Korea's rich culture and history
South Korea has an incredibly rich history that dates back several millennia BC, and the current state was once part of tribal empires and kingdoms. Since the Korean War, South Korea has a tense relationship with neighbouring North Korea. One of the prominent places to learn more about this conflict and the history of the Koreas is the DMZ. As a tourist, you can visit the DMZ and see the Panmunjom-Joint Security Area where peace talks were held in the past.
Suwon Hwaseong Fortress is another fine example that shows the country's culture and history, as this 18th-century castle was in important defensive work for the city of Suwon and a brilliant piece of architecture.
Amazing spots to dig deep into Korea's past include the National Museum of Korea and the National Museum of Korean Contemporary History, both located in Seoul. These museums have exhibitions on art, history, and archaeological finds.
You May Like
8. Visit the dazzling temples
Korea has gained fame for its wonderful temples, some of which are hidden in the remotest of mountain ranges and others are publicly visible on the streets of the busy cities. In terms of absolute beauty, Gangcheonsa Temple will be on everyone's list of favourites. This brightly coloured complex is surrounded by rock formations, stunning bridges and a forest that's especially pretty during the autumn.
Golgulsa Temple is partially carved out of limestone walls and is a dazzling sight to behold in Korea's east coast. The monks at Golgulsa Temple teach sunmudo, a type of Buddhist martial art that's been practised for centuries. In this compound, as well as in many others, you can experience a temple stay. This way of indulging in the Korean Buddhist culture is a formidable way to unwind and learn something new, such as martial arts, meditation, or yoga.
Temple stays are accessible everywhere in South Korea and they generally include sleeping within the complex, participating in tea ceremonies, and eating traditional vegetarian food.
ADVERTISEMENT
CONTINUE READING BELOW
9. Exciting entertainment
Even people who have never been to South Korea will know the country for e-sports and anime. Seoul is ground zero for hardcore gamers and everyone looking for a fun night out. The capital hosts Lotte World, the world's largest indoor theme park with a monorail train, heaps of rollercoaster rides, and massive game arcade halls. You can also visit the observation deck on the 123rd floor of the building for incredible views over Seoul.
E-sports are serious business in South Korea, and if you want to compete, it's possible to participate in gaming tournaments spread over the country.
For a more casual gaming session, enter one of the numerous arcade halls and pick from multiple types of amusements.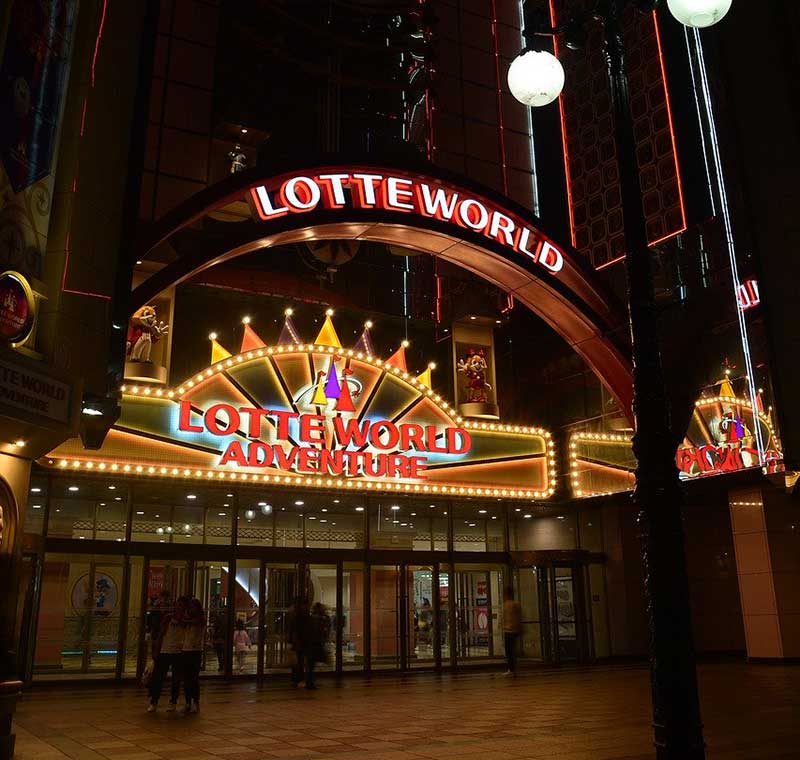 10. Experience the Korean Wave
The popular culture of Korea is adopted all over the world, and millions are following the latest Korean dramas and K-pop music trends. Whether you're a true fan on a Korean Wave pilgrimage or interested in pop culture in general, South Korea is obviously the place to go to fulfil your K-Wave dreams.
A first-rate spot to start your entertaining journey is the K-Live Korean Wave Hologram Theatre in Incheon. Here, you can listen to K-pop and sing till your heart's content to favoured classics. Next door you can step into the world of virtual reality at Songdo Monster VR, where you can go on exhilarating rides and play VR games.
At the K-Wave Experience in Seoul Gangnam District, you'll have the chance to dress up as your favourite artist. Pictorials and karaoke are included, and a fun time is guaranteed.
Across South Korea, you'll also find hundreds of recognisable film locations where scenes from Korean dramas were shot.
Summary
The unique mixture of history, culture, nature and food is what draws most travellers to Korea. For those that haven't been, it would be a fantastic place to visit for one of your next trips. Whether you're in for an adventure in the great outdoors, looking for a relaxing temple stay, or submerge yourself in the Korean pop culture, this East Asian country has the potential to keep you entertained for weeks.
Ready to book? Search for:
---
---
---
Tours and Activities
Related Articles