Every year I will be writing a post where I summarise my travels from over the year, with links to blog posts I created after the trips. I will also be sharing some of my favourite pictures from the destinations I visited.
So keep reading to find out some of the amazing destinations that I've had the pleasure of visiting in 2017 and hopefully you'll get some travel ideas for 2018.
January
Riga, Latvia
As the New Year started in 2017 I fly over to Riga for the first few days. It was a great experience and felt like I was extending Christmas a little, as they still had the Christmas markets on and it even snowed. Read my post Guide to Riga in 24-48 hours to learn more about this destination and things to do if you visit.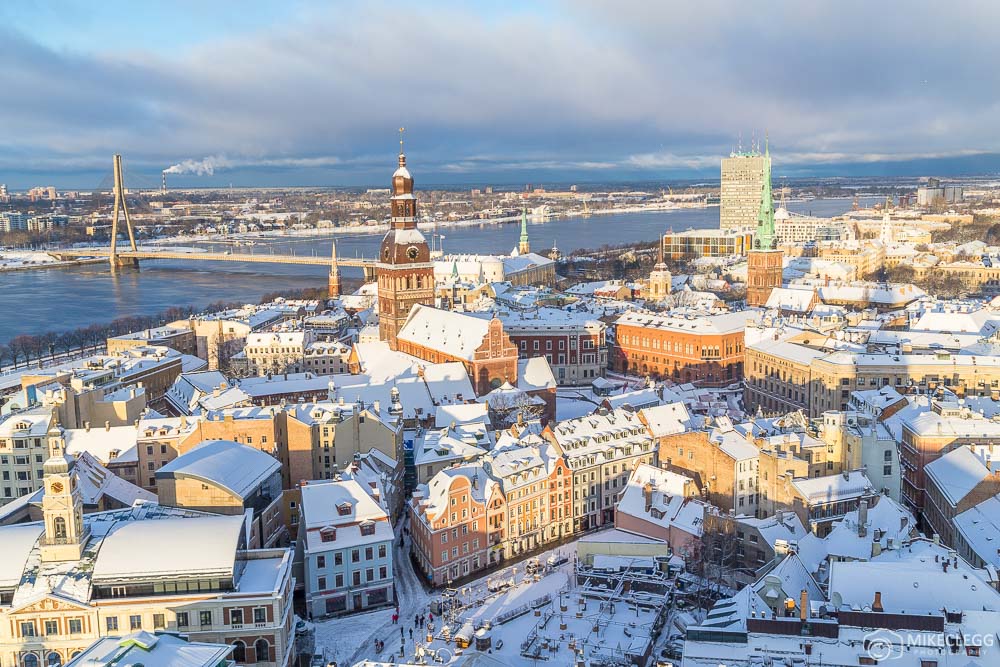 Tallinn, Estonia
After Riga, I got the bus up to Tallinn. I hadn't been there before but fell in love with this city as soon as I arrived. The beautiful Old Town was just fantastic and I loved all the restaurants I visited which all provided delicious food. You'll find more information about my experience in my Guide to Tallinn in 24-48 hours.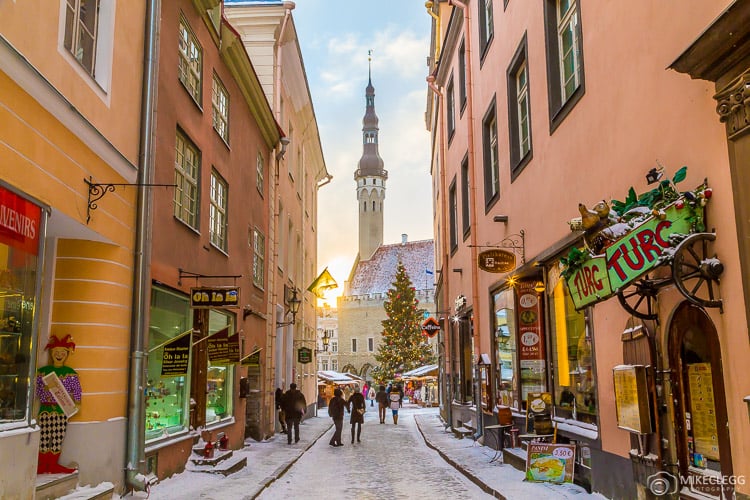 Bad Gastein, Austria
I'm a keen snowboarder, but in the past I've only ever made it to the France Alps. But this year I visited Bad Gastein in Austria and I was incredibly impressed! The resort was huge with 208km of runs with a good variation. I hadn't expected the resort to be quite as good as it was, but after leaving I felt it's definitely a resort I'd love to revisit again. More about this resort: Winter Sports in Gastein, Austria.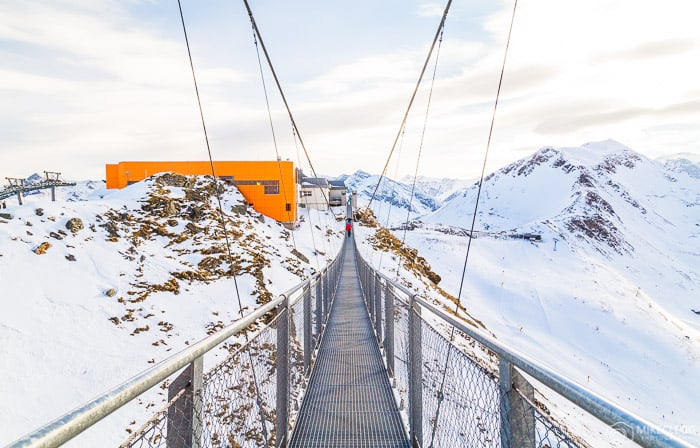 February
Alpen Palace, South Tyrol, Italy
February involved a nice Spa retreat to Alpen Palace in Italy. As well as relaxing in the spa I also went to the local ski slopes Klausberg and Speikboden, so it was a nice mix of relaxation and action. As well as the skiing and snowboarding I tried night tobogganing for the first time which was heaps of fun. Read more: Winter Getaways at Alpen Palace Resort and Spa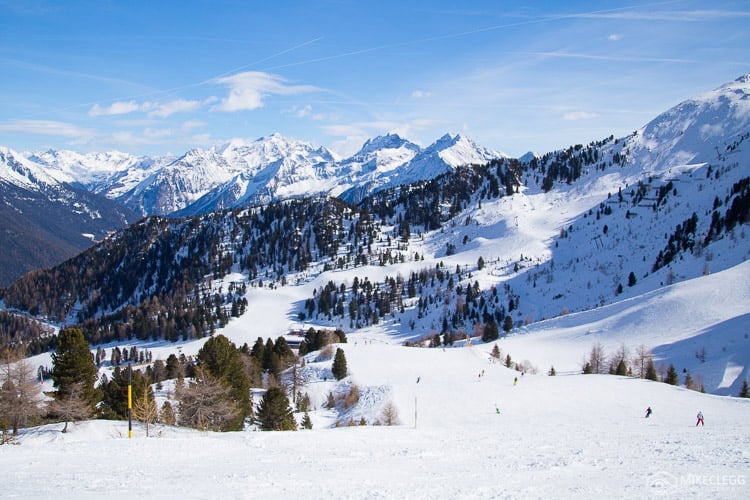 March
In March to April, I had one of my biggest trips of the year which involved travelling around six countries in Asia in 40 days. This involved a lot of planning but resulted in tons of incredible experiences. If you ever want to go on a trip like this have a read of my guide Ultimate Guide to Planning a Multi-Destination Trip.
Bangkok, Ko Phi Phi, Thailand
I started my Asia trip by visiting various places in Thailand starting with Bangkok, followed by the Ko Phi Phi Islands. Thailand is actually a place I'd previously visited, but this was before blogging, so my pictures weren't that great and I also couldn't remember enough from my trip to write decent blog posts (which is partly why I travel). I also collaborated and stayed in the stunning Athénée Hotel which was a great way to start my trip.
If you are thinking of heading to Bangkok read my Guide to Bangkok in 48-72 Hours where I'll tell you things to do, how to get around, places to eat and more.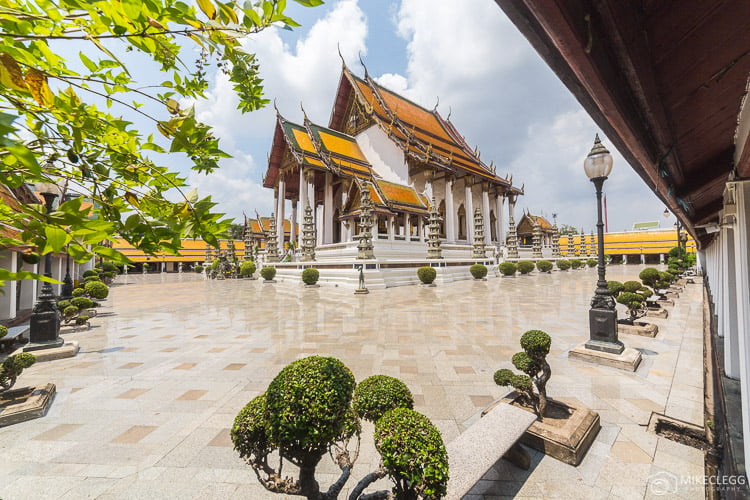 In the South of Thailand, in Ko Phi Phi, I had one of my most memorable experiences. This was a boat tour around the islands including Maya Bay, Monkey Beach and other spots. As well as this I swam with fish in a lagoon and had other fantastic experiences. If you have the pleasure of visiting the stunning islands in south Thailand read my Guide to Ko Phi Phi Islands and Maya Bay.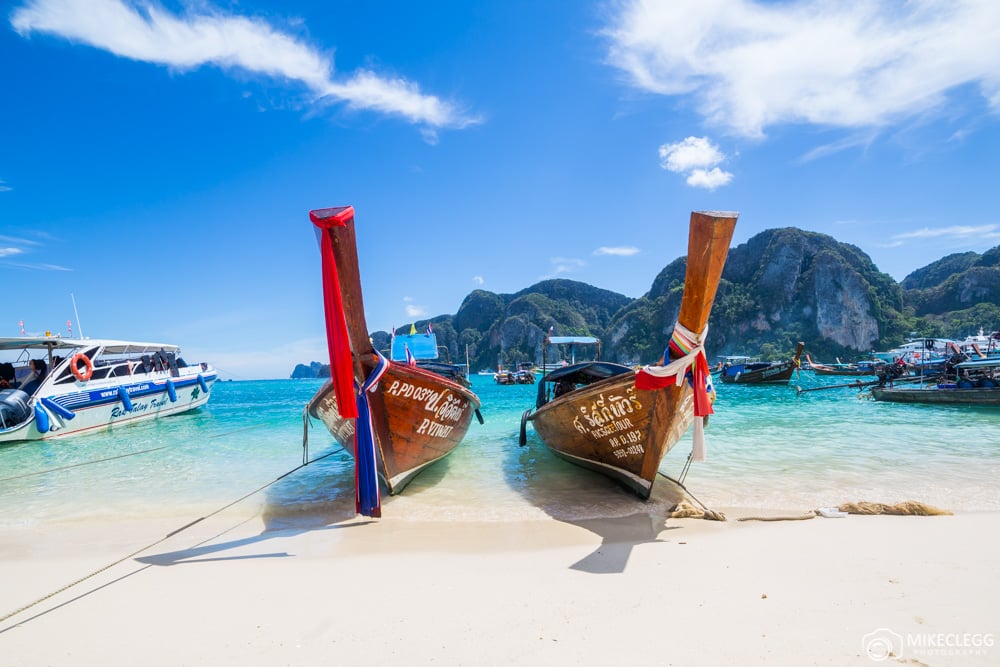 Hanoi, Sapa and Hoi An, Vietnam
After Thailand, I then flew over to Vietnam, where I visited Hanoi, Sapa and Hoi An. I was blown away by Vietnam and it is now one of my favourite countries in Asia. I loved the culture, people, food and also the architecture in the places I visited. When visiting Vietnam I actually preferred Hanoi over Hoi An, as I found Hoi An a bit touristy, whilst Hanoi seemed more authentic. If you're thinking of visiting Vietnam consider reading my posts Guide to Hanoi in 24-72 Hours and Guide to Hoi An in 24-48 hours.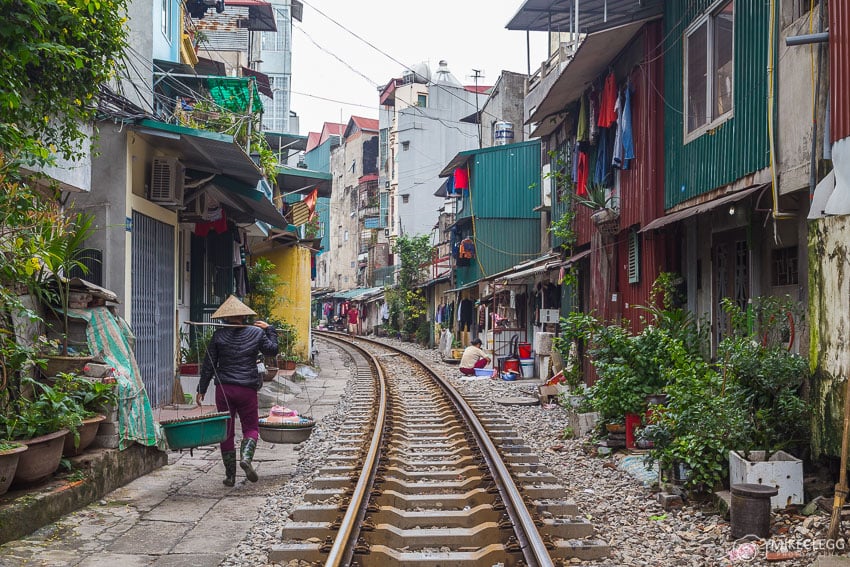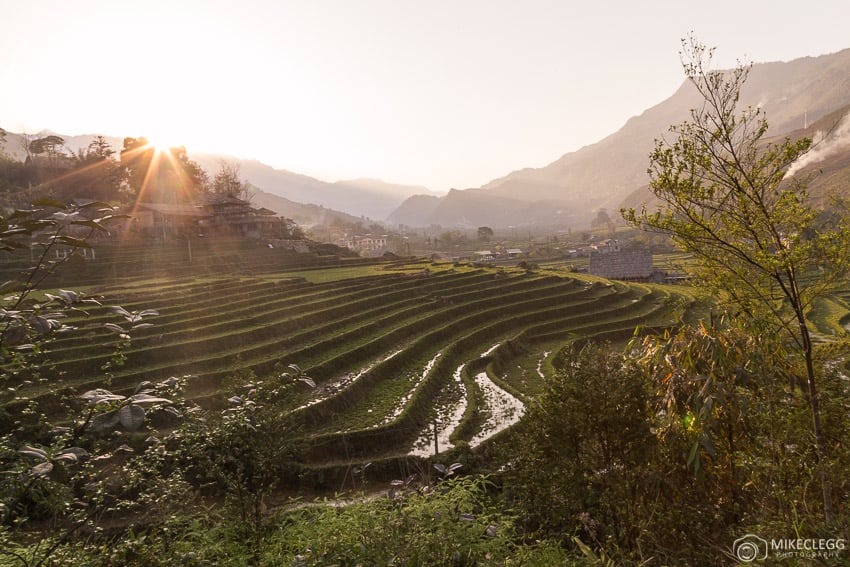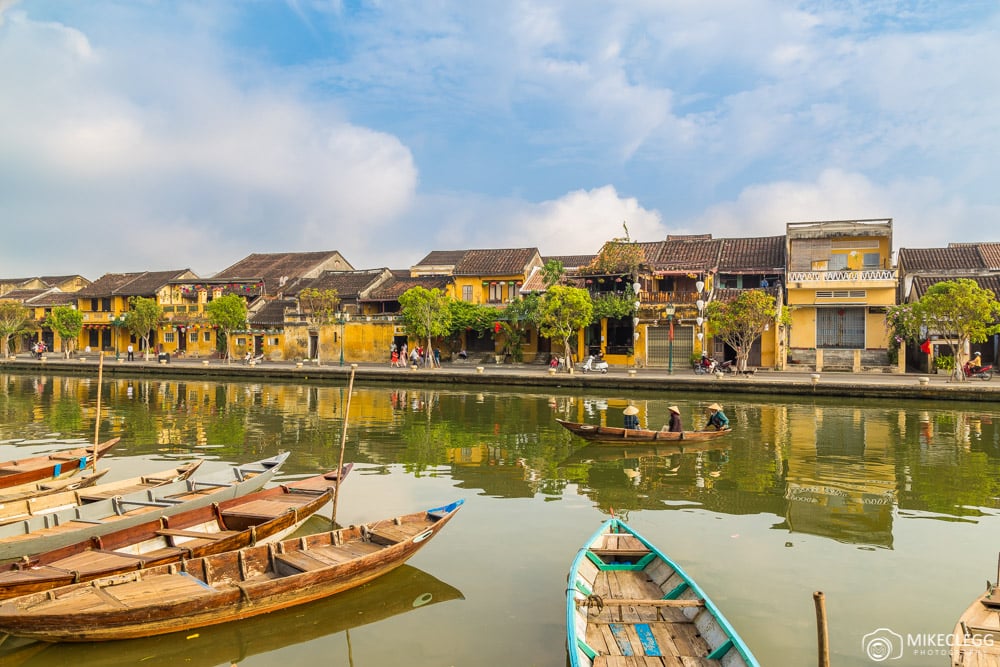 Siem Reap, Cambodia
Next stop after Vietnam was Siem Reap. I can't say I had the best experience in Siem Reap although I'm still glad I went. One of the most memorable things I did during this visit was to explore the Angkor Wat temples. I visited at sunrise which involved getting up at 4.30 in the morning, getting picked up from my hotel by a Tuk Tuk driver and then going on a tour. Below is one of my favourite pictures and I was quite lucky to get nice light and great clouds during my visit. More info on visiting this destination in my post Guide to Siem Reap and Angkor Wat in 24-72 Hours.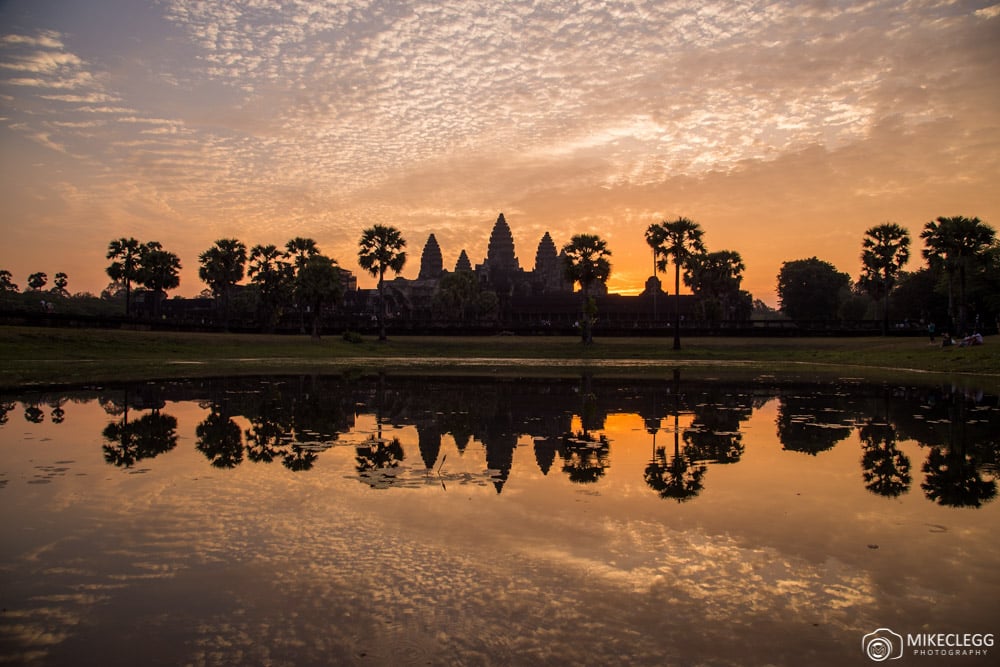 April
Kuala Lumpur, Malaysia
I was now about halfway through my Multi-Destination Trip to Asia and the first place I went to in April was Kuala Lumpur. I also collaborated with the Mandarin Oriental in this city and the hotel was located right next to the Petronas Twin Towers at KLCC Park, which is one of Malaysia's most iconic landmarks. A few other experiences I had in Kuala Lumpur was to watch the Lake Symphony light show in front of the towers, and I also went to the Batu Caves, the fantastic Dark Cave, followed by the Bird Park and various other attractions.
Read more about KL: Guide to Kuala Lumpur in 24-48 Hours.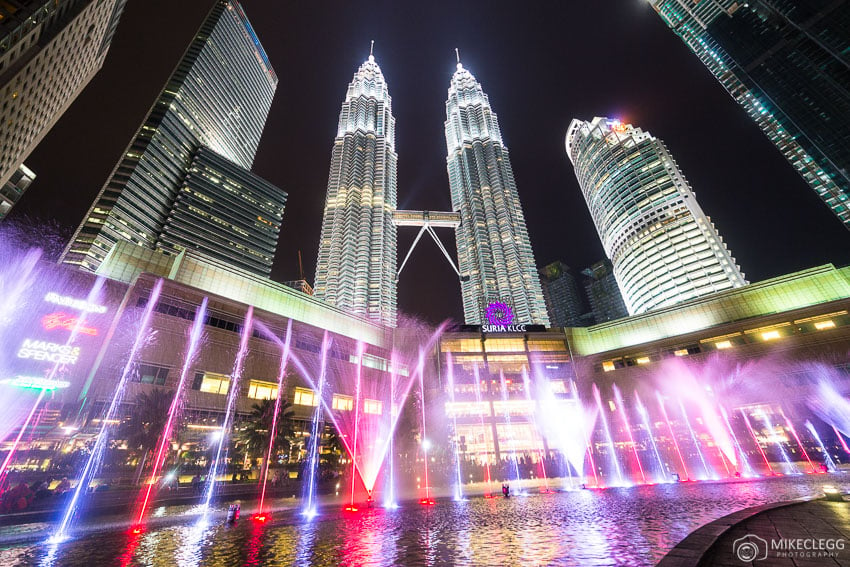 Hong Kong
I had travelled alone for most of my Asia trip, but when I got to Hong Kong my girlfriend met me. We then enjoyed lots of the tasty food you can get around the city, went up to the famous Peak for the best views, and also went to the fantastic Ten Thousand Buddha Monastery. Whilst in Hong Kong we stayed a few nights at Island Shangri-La Hong Kong, which is a fantastic hotel with amazing views of the city and also a great outdoor pool. More about this destination: Guide to Hong Kong in 48-72 Hours.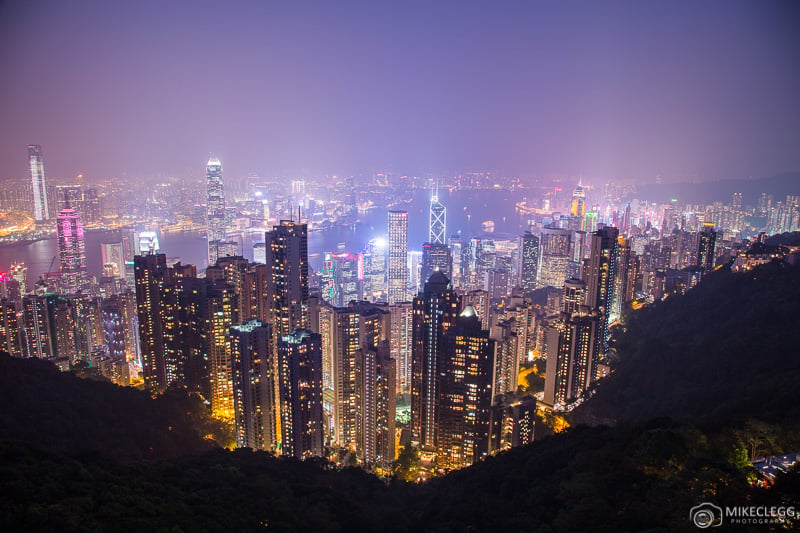 Bali, Indonesia
For the final part of my Asia trip, it was time for Bali in Indonesia. This was more of a relaxing experience and a few things we did here was going to the Waterbom waterpark, head to the Monkey Forest and also stay at the stunning Padma Resort in Ubud. I was actually really impressed by Bali and found the people really smiley and also loved the food and drink.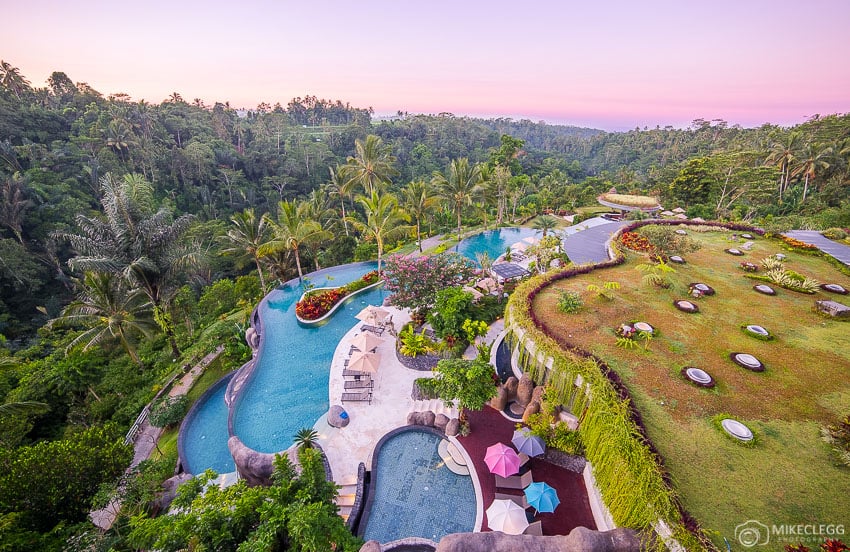 Moravia, Czech Republic
After Bali I was now back in Europe, and my next trip was to visit several places in Moravia on an Instagram trip with the tourism board. We started in amazing Prague, then went to Olomouc, Kroměříž and Rožnov pod Radhoštěm. As I had been to Prague a few times already it was great to see some of the other destinations in the country and it was great fun (apart from a little rain). Since this trip, I have written a post on 6 Top Places to Visit in the Czech Republic.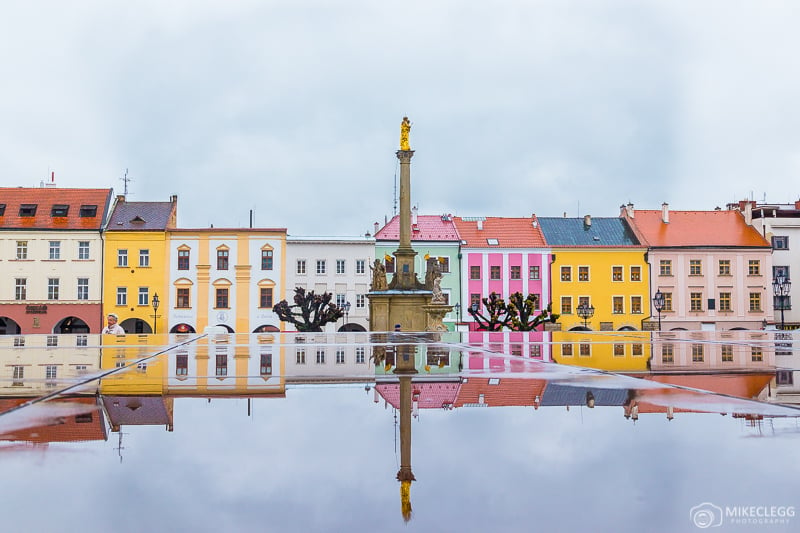 May
Copenhagen
Copenhagen was a destination that had long been on my list, and finally, I made it there in May. I was very impressed by this city and similar to Tallinn it was incredibly photogenic. I also experienced a lot of the attractions in the city during my visit and this resulted in me being able to write a lot of content for my blog. You'll find a few posts below:
Guide to Copenhagen in 24-72 Hours
13 Top Things to See and Do in Copenhagen
More Copenhagen posts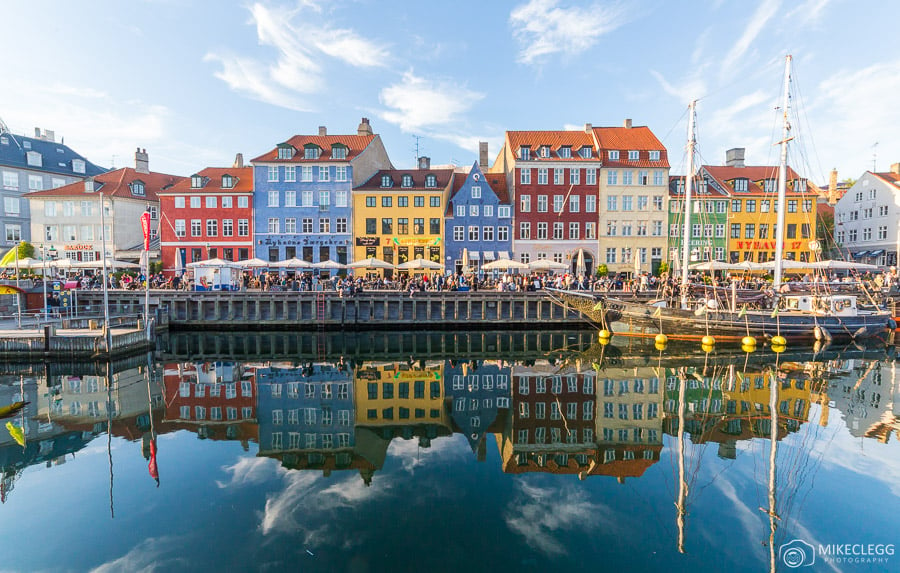 June
In June I had a break and didn't go anywhere. Although I love travelling it was nice to spend a bit of time relaxing and catching up on blog posts and processing a few more of my photographs. You'll find a lot of my pictures on my Instagram account @mikecleggphoto and also my photography portfolio www.mikecleggphotography.com.
July
Toronto, Canada
As my girlfriend is from Toronto, this year we decided to go on a nice long trip and spent three weeks in Toronto and also went to the East Coast to Nova Scotia. During this trip, I also met up with a lot of my Instagram friends in Toronto which was nice. If you're thinking of heading to Toronto and Canada you'll find a few of my posts below:
Best Locations to Capture the Toronto Skyline
Top Tips if you are Visiting Toronto
Travel Tips for Long Distant Drives and Road Trips
August
Edinburgh, UK
One of my favourite and most enjoyable trips in 2017 was to visit Edinburgh for Fringe Festival. Before the trip, I had no idea what to expect, but being in the city during this time and attending many of the performances was fantastic. After visiting I would now highly recommend travelling to this city during this time. But I would also recommend starting to plan and book in advance, as it's the busiest time of the year for Edinburgh. You'll find all my tips in my Quick Guide to Visiting Edinburgh for Fringe Festival.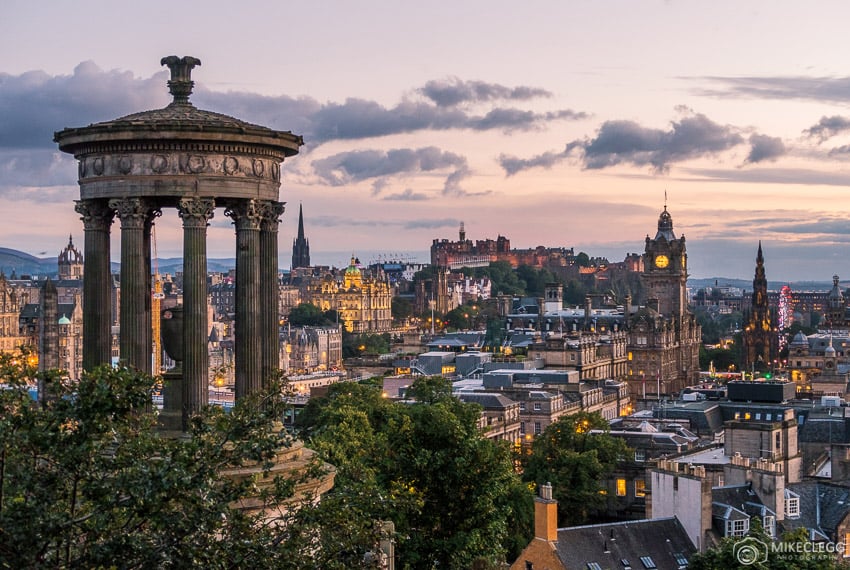 September
Saalachtal
I love adventure sports and being outside, and in September I went to Saalachtal in the SalzburgerLand part of Austria. Here I went White Water Rafting, via ferrata Rock Climbing, hiking and also got to enjoy tons of incredible Austrian food. Head to my post Adventure Trips in Salzburger Saalachtal to read more.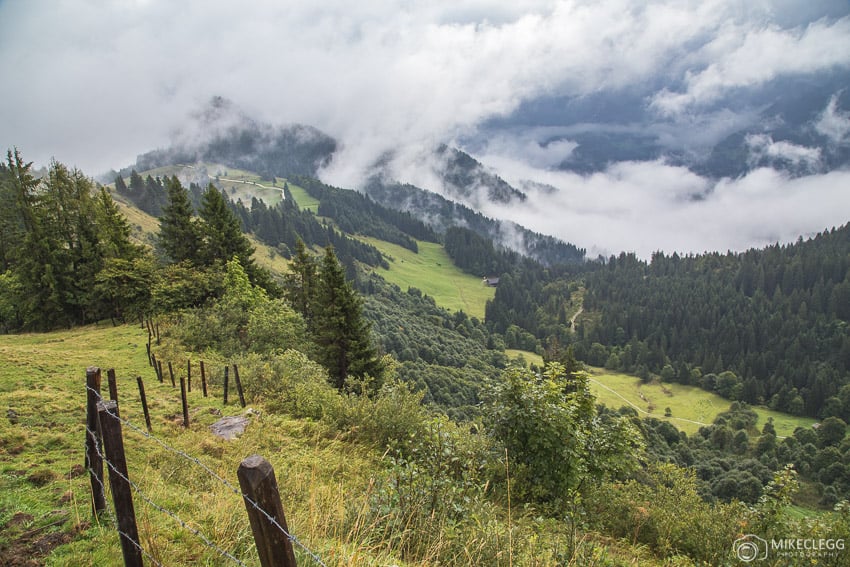 October
Zell am See
Shortly after my first trip to SalzburgerLand I went on another trip with the tourism board and got to invite my friend @bengreenphotography. I had one of my most surreal experiences, where down in the valley there were tons of beautiful autumn colours, then within 30 minutes up a cable car/gondola I was surrounded by snow. Read more about this trip: Summer Adventures at Zell am See-Kaprun in Austria.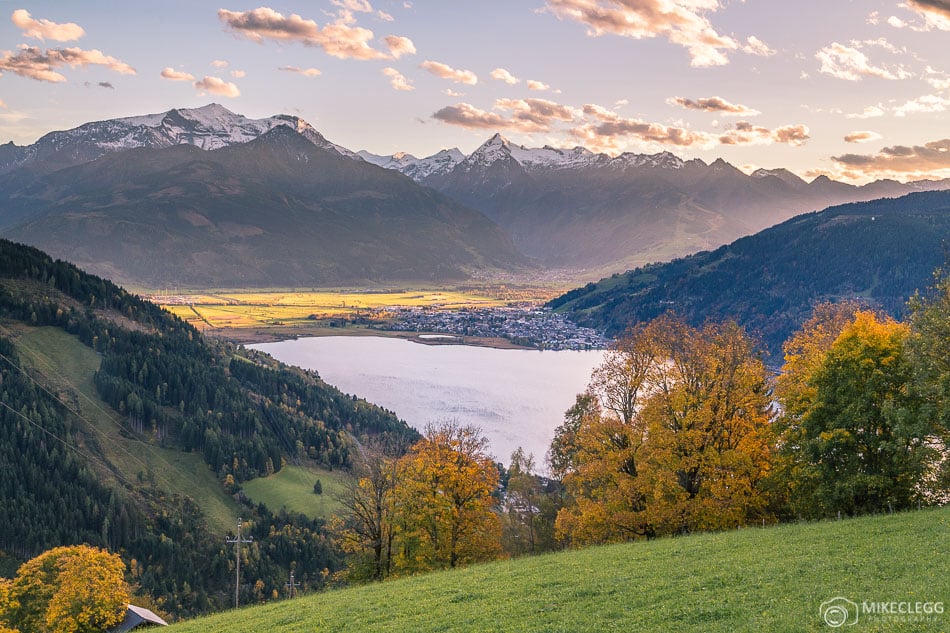 Prague and Bohemian Switzerland, Czech Republic
During my trip in May, there was a photography competition with the tourism board, with the prize being another trip later in the year. Somehow I managed to win this and the second trip involved visiting Prague and also the fantastic Bohemian Switzerland National Park. At the end of this trip, I wrote a post on Czech Republic and the Last 100 Years, as in 2018 the country will be celebrating independence and how they changed in the last 100 years. I also wrote a post on Hiking and Day Trips to Bohemian Switzerland, where you can find out just how easy it is to go on a trip from Prague to the National Park.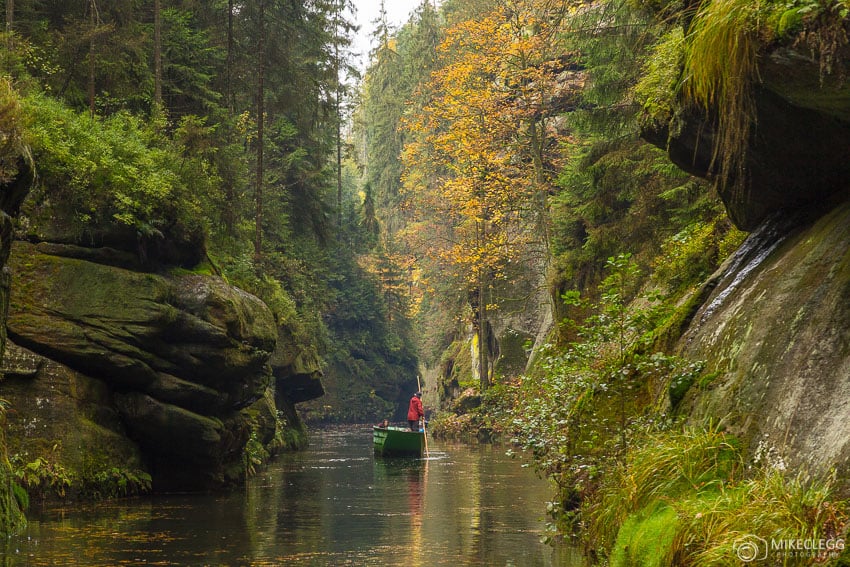 November
Ko Samui, Bangkok and Chiang Mai, Thailand
In November I had an unexpected trip come up, which was to Thailand with The Luxury Collection and @beautifuldestinations. This was one of the most insane trips of my life and me along with around 8 other photographers went on a trip to visit and experience some of the top and also cultural things to do in the country. From visiting an elephant sanctuary, going on long tail boats, experiencing the Yi Peng Lantern Festival and so much more. After the trip, I wrote a post on Incredible Experiences to Have When Visiting Thailand, so if you are thinking of visiting Thailand please have a read for a large range of ideas.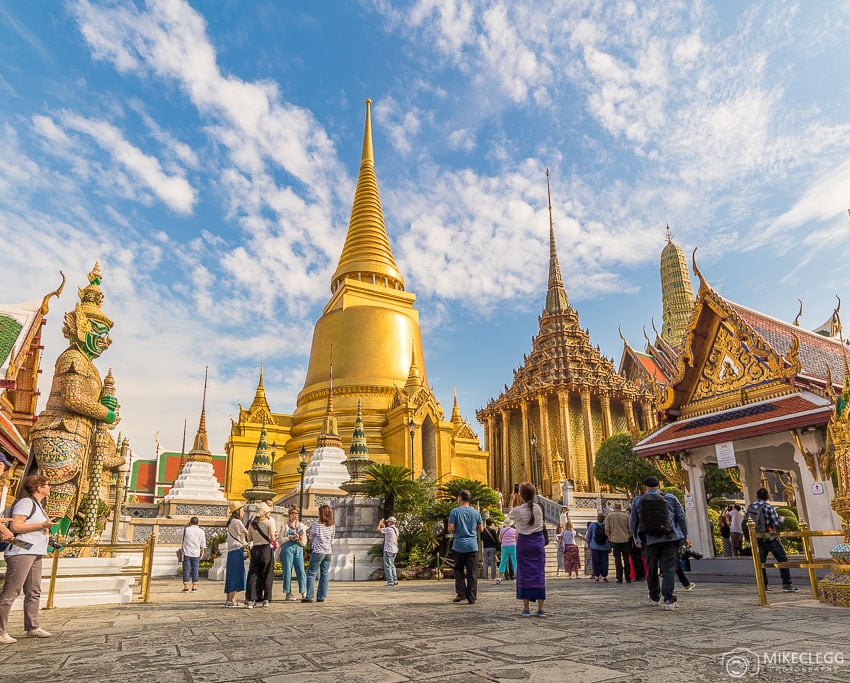 London WTM
Straight after the Thailand trip, I went to London for the annual World Travel Market. This was a new experience for me and I was shocked at just how huge this event was, with tourism boards, hotels and tons of other companies related to the travel industry attending. It is a great way to network if you are a travel blogger. You can read more about my experience in my post My First Time at World Travel Market (WTM) as a Travel Blogger.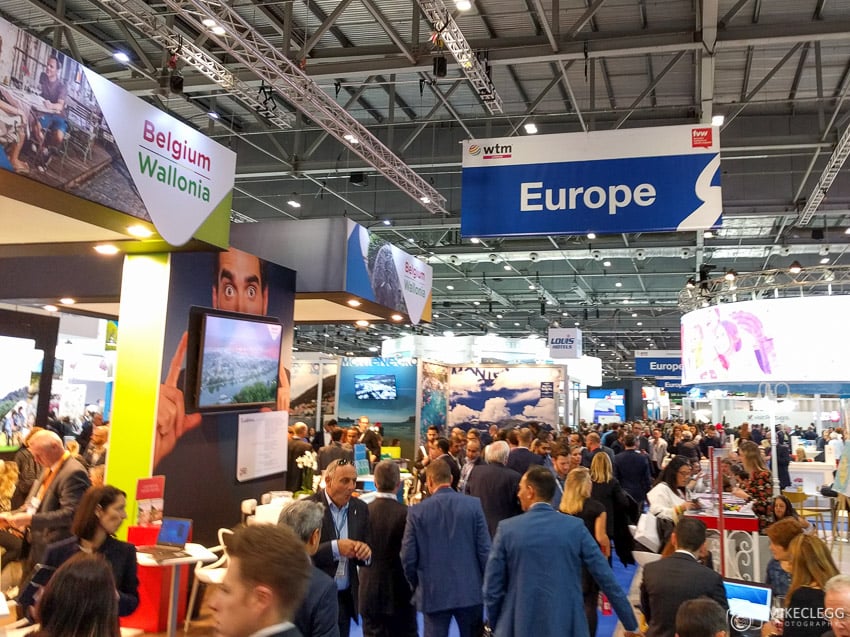 December
Salzburg, Austria
My last trip of the year was to visit Salzburg and Obertauern in Austria. On this trip, me and various other Instagrammers/photographers got to experience Salzburg during the Christmas season, and afterwards, we went to the mountains over in Obertauern for skiing, night tobogganing and a scenic winter paradise.
Read more: Winter Getaways Visiting Salzburg and Obertauern in Austria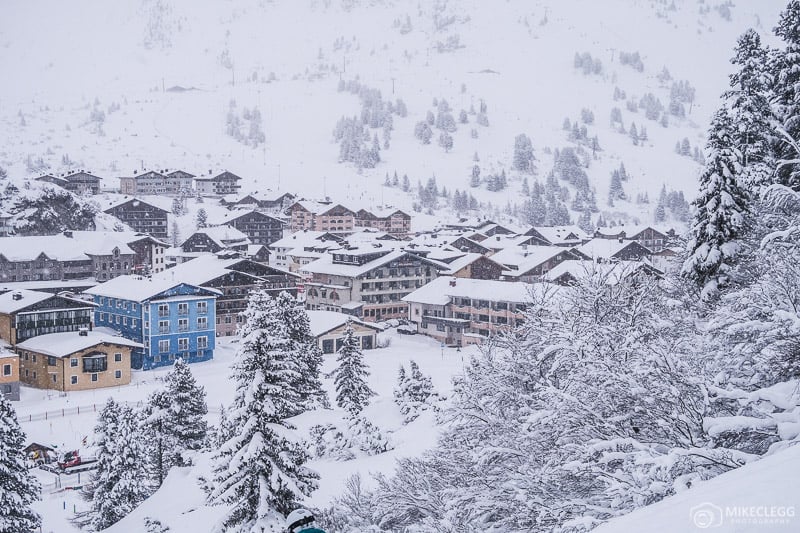 Summary
Overall 2017 has been another great year of travel with lots of amazing experiences. I hope by reading this you may get some ideas for your trips in 2018. Do you have any plans yet for 2018? I'd love to know where you're going, so feel free to leave a comment below.
Other posts you may like:
Want to Travel More? Here's How…
Top Tips for Travelling on a Budget
Jobs That Help You Travel And See More Of The World

---
---