Do you want to improve your travel photography? Here are 5 easy tips that will help you improve your travel photography. These tips aren't complicated and can work for almost any camera.
---
1. Use interesting composition
One of the most important and easiest ways to improve your travel photography is by taking your time and thinking about your composition. Taking a well-composed photograph will make your image look much more interesting and powerful. A few things to think about includes:
Using Leading lines – Leading lines draw a viewers eye into the picture. For this technique frame with your subject in the background and use a foreground element that starts in the foreground and leads to the background.
Framing your subject – You can use trees, architectural features and other elements to frame your image. This is especially helpful when you have boring skies as it will then become less noticeable.
Using Reflections – By using reflections you will create a well-composed and beautiful image. These types of images do very well on Instagram as it makes the image a lot more balanced.
Making use of foreground elements and creating depth – This step involves making use of everything in your scene. You may use rocks, flowers, grass and other objects in the foreground with the main part of your image in the distant.
Using the rule of thirds – Which involves splitting an image into 9 squares and then composing so that interesting elements are on the intersections.
Read more on composition: Photography Basics – Composition
2. Take pictures during the best light
Most photographers love to take photographs in the Golden Hour. This is around sunrise, sunset and the blue hour, and taking pictures during this time can create images with wonderful colours.
I always use timeanddate.com to find out when sunrise and sunset is, and when taking pictures at this time, make sure you give yourself plenty of time to get to the location. If possible it's also worth scouting out locations in advance, as you'll be able to spend more time making sure your equipment and settings are all ready, as opposed to wandering around trying to find the perfect spot.
Learn more: Photography Tips – Shooting in the Golden Hour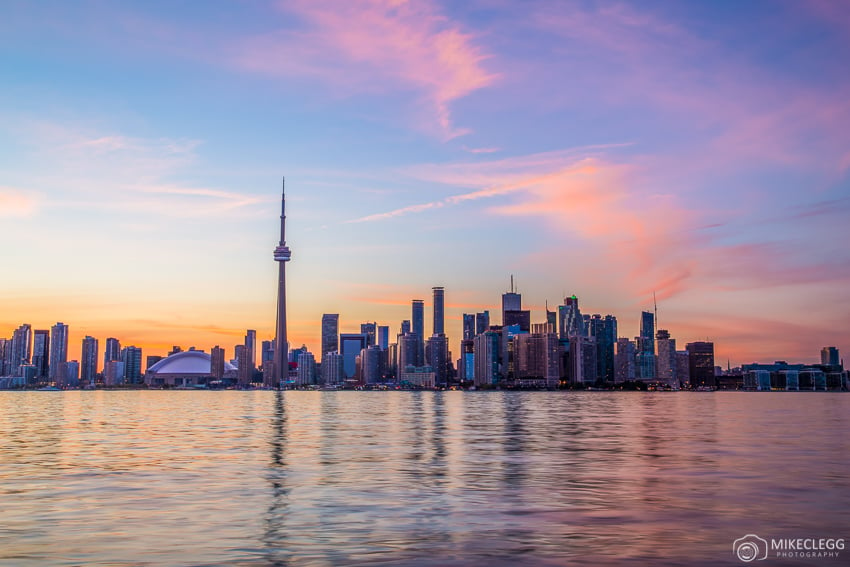 ADVERTISEMENT
CONTINUE READING BELOW
3. Take photos at night using a tripod
One of the best ways to take beautiful pictures of destinations is by taking photographs at night. Many cities light up their buildings and landmarks, and as a result, they look fantastic in pictures.
When taking pictures at night you should use a good quality travel tripod, low ISO and long exposure whenever possible. This will allow you to create the highest quality image. By taking pictures at night you may also:
Capture light trails from vehicles going past
Make water appear flat and smooth
Create interesting skies (when taken during the blue hour just before it gets too dark)
Potentially capture stars in your pictures
Blur out people in the photo
Add a wow element to your image
Learn more: Photography Tips – Cities at Night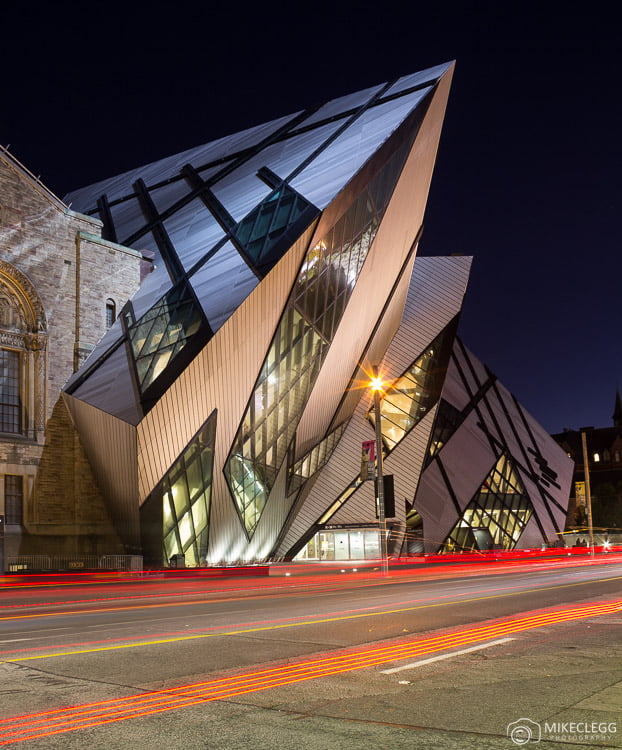 4. Research locations before you travel
Before you go on your trip research good locations for taking photographs, such as reading blog posts on good viewpoints, looking at images from photographers on Instagram, reading books and looking on Google Maps for potential locations. By doing your research in advance it'll help ensure you don't miss any key photo spots.
5. Edit your photographs with Lightroom
Lightroom is one of the most powerful and easy to use photo editing applications out there. The software is designed in an intuitive way and packed with great features, allowing you to quickly edit your pictures in minimal time. You can also create or buy Lightroom presets which can speed up your editing time and also create consistency between your photographs. Lightroom is available for both desktop computers and as an app for your smartphone, although I prefer using the computer version.
Read more: How to Quickly Enhance your Travel Photos in Lightroom
ADVERTISEMENT
CONTINUE READING BELOW
Summary
These are 5 easy ways to start improving your travel photography. For lots more tips and techniques head to my page on Travel Photography.
Related Articles