Travelling and seeing new places can offer incredible experiences. As you travel over time, you'll naturally pick up lots of tips which will, in turn, allow you to travel that much better in subsequent trips. Ie you learn from your experiences. However, to get you started we're going to share with you our best travel tips that we've accumulated from years of experience. Here are 50 top travel tips, that will help you travel like a pro.
---
1. Take an extra bank card
Sometimes when you travel you may find your bank card plays up and stops working. Or you even lose your bank card via an ATM or another mishap. To avoid getting in a bad situation of being abroad with no means of getting cash then prepare for this in advance. This means taking a spare bank card with you. You may need to have a second bank account, or a credit card as a spare for this, but it's better than nothing.
As well as taking a spare bank card you should also keep them in separate places. Ie don't keep all your cards in your wallet. So if you're going out sightseeing or partying then leave one in your hotel, such as in the safe if possible.
2. Use no-fee bank cards
For years banks have been able to profit heavily on travellers using their bank cards. But now the tides have begun to turn and in some countries (such as the UK), you'll find various financial services available that don't charge you for using your cards. These include brands such as Monzo, Starling and various other services.
One thing to bear in mind though is that some ATMs or businesses may still charge you locally. But that is the nature of the business offering the service. Main bank ATMs will generally provide free options though so it's always a good idea to keep an eye out of those while you're travelling.
ADVERTISEMENT
CONTINUE READING BELOW
3. Experience travelling solo
Although not for everyone, travelling solo can be a fantastic experience. It helps you grow and develop independence and can also be quite fun. For young people, you should consider travelling this way and staying in a hostel. These are often very sociable environments and a great way to meet people, ie other travellers. As well as this hostels might provide group tours and other experiences allowing you to really get to know your travel destination.
4. Travel with friends
As well as travelling solo it's also nice to travel with friends. You'll be able to work together to plan the trip, look out for each other on nights out, and create fantastic memories together. What's important when planning a group trip with friends is to think about everyone in the group to make sure no one is left out or unhappy and to compromise where necessary.
5. Try local food
The local cuisine can be a big part of a destination and around the world you'll find more variety than you could ever imagine. To make the most of your trip and a top tip is to try local dishes and delicacies, especially if it's something you'll be unlikely to get back home. To find local food you could do some research in advance on what you should try, or explore and try your luck, or even go on a dedicated food tour. Sometimes there are options on Getyourguide for such things.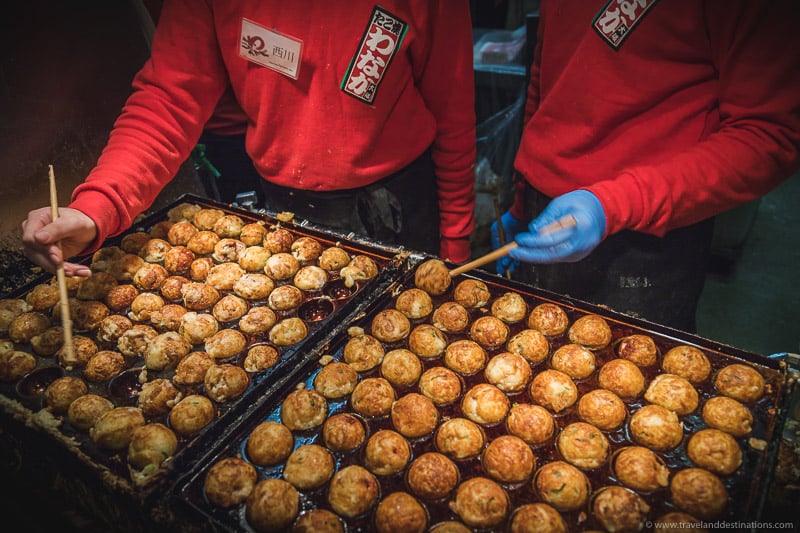 6. Be wary of Pickpockets
Pickpockets can be found in most major cities and unfortunately tourists can often be their targets. They will be particularly prevalent in popular places such around landmarks, as well as busy areas including subways and crowds. Although you shouldn't spend your whole trip worrying and you will often travel trouble-free there are ways you can prevent yourself from having issues. Read our tips on how to prevent yourself from being pickpocketed.
7. Be extra vigilant at night
When exploring at night, or going on nights out then be extra vigilant. Such as being aware of who is around you, and not walking down isolated and dark areas and alleys. If you are female then if possible always try and have someone else with you and don't leave each other alone, such as during a night out.
Unless you are in a safe downtown area then you should be ok, otherwise consider using taxis or Ubers to get around.
ADVERTISEMENT
CONTINUE READING BELOW
8. Take a padlock for hostels
If you plan to stay in hostels then take a padlock. Occasionally you'll get hostels where this isn't necessary and you can control lockers with your card or by other means, but just in case it's always a good idea to have one in your bag.
9. Carry hand sanitiser
Some destinations, even those that are well-developed for tourists can have questionable cleanliness. This might be because they are so busy that they naturally get dirty very quickly. So, whenever you travel then keep yourself a little bottle of sanitiser in your bag and use it before eating, or other times where necessary. This is even more important now after the Coronavirus pandemic. Read more about are tips for travelling post Covid-19.
10. Carry tissue
As well as hand sanitiser also carry tissue with you. This can be for those times when you may need the loo and the toilet hasn't been serviced for a while.
11. Make copies of your passport
In the event that you lose your passport, you'd have to go to an embassy and get a replacement or temporary passport. To help prove who you are and to make the process easier then make copies of your passport. You could also consider saving this in a secure place online so that you can access it easily if you ever need to.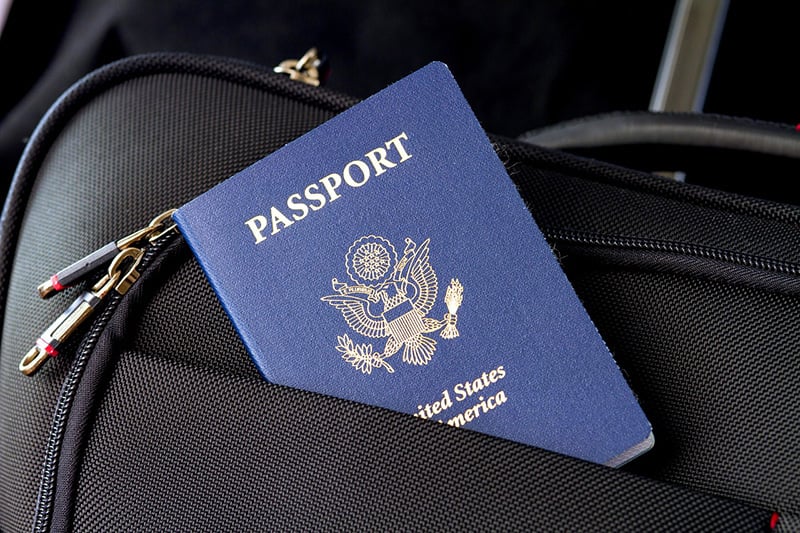 12. Don't forget travel insurance
Something you must not forget when travelling is your travel insurance. Without this you risk big costs should you need medical attention, lose your luggage, or have other issues. In fact, many airlines and some border control ask for it when you're travelling. You should be able to find various insurance options available, including single, trip, multi-trip, winter sports, family and various other types.
13. Let family and friends know where you're going
Once you have your trip planned and booked then share your itinerary with your friends and family. If you organise your itinerary online, such as using Google Sheets you could then share this with others, and then whenever you update it they should also be able to easily see. Alternatively, forward your booking emails to those concerned so that they have copies.
14. Create a rough daily itinerary
Allow it's nice to have a little bit of flexibility and not over plan a rough itinerary does help. Such as doing certain activities or excursions when the weather is best. Planning a little might also mean you get to see a lot more during your visit and get a good variety of experiences.
ADVERTISEMENT
CONTINUE READING BELOW
15. See popular attractions
Most destinations will have some highlights, this might be a historic landmark, a modern architectural marvel, or even a lake or natural feature. Such as the Eiffel Tower in Paris, Westminster in London, or Lake Bled near Ljubljana. To make sure you don't miss such attractions then do a little research in advance on the best things to see and do. This might involve looking on travel websites (such as this), reading guidebooks, or asking friends or family you know have been before. Once you arrive you can often find leaflets and brochures available at your destination.
16. And some of the lesser-known
As well as the popular attractions it's nice to see some of the lesser-known too. These can be a bit harder to find, but by asking your accommodation staff, locals, or looking on official tourism board websites you can often find lots of ideas.
17. Consider city cards
Many cities offer city cards which can be purchased and come with a range of benefits. Such as free or discounted entry into attractions, free use of public transport, a guide, map and various other benefits. For those who like to see as much as possible during a trip, you can often find these save you a lot of money. But always try and work out how much you'd save vs just paying-as-you-go before buying.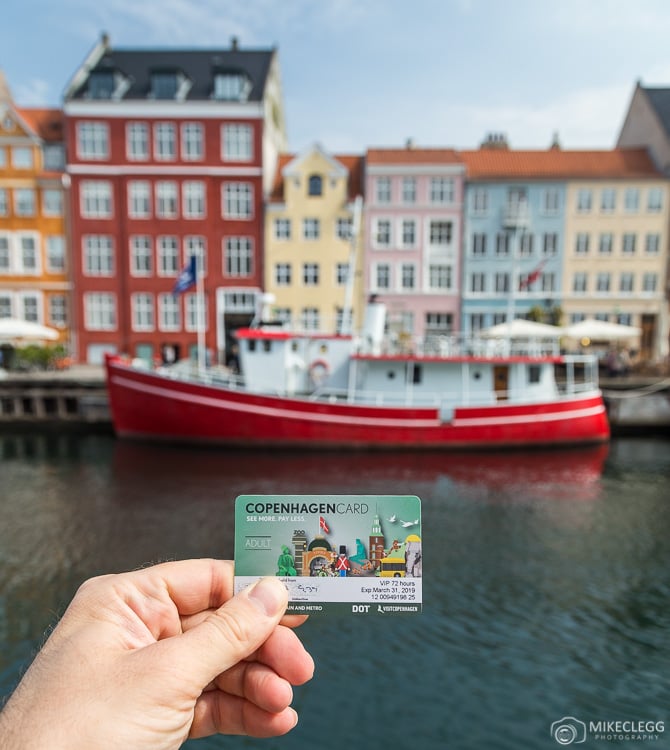 18. Try activities and excursions
Activities and excursions can be great fun and allow you to have experiences that you can't get anywhere else. We recommend looking on Getyourguide as a top option as you'll find a huge range of options for destinations around the world. Of course, if you prefer you could just look once you arrive, and hostels, hostels and resorts will often have plenty of information on what's available.
19. Consider a walking tour
A good way to learn about your destination is to go on a tour. Many big cities will have walking tours and sometimes these are free (with tips). Walking tours are good but can be quite long and tiring (normally around 3 hours). If such a tour isn't for you then consider a bus tour, boat tour or something else. These are often available in most big travel destinations and you can even find free walking tour options for some places.
See recommendations of all the places you could look to find walking and other guided tours.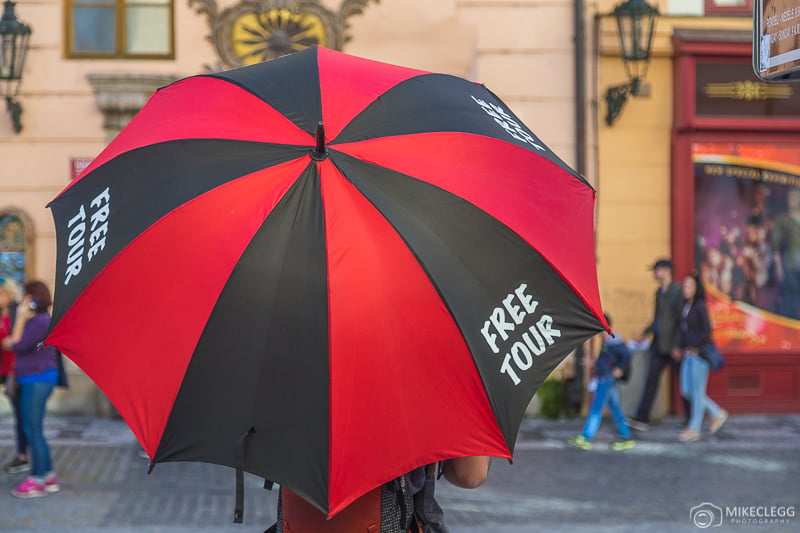 20. Head out early
Many popular destinations can get crazy busy, especially during peak season. But you can often still enjoy a more peaceful visit by heading out early. Such as Charles Bridge in Prague can be completely packed during the middle of the day, but head there around sunrise and you may have it all to yourself (plus a few photographers and dog walkers).
Also heading out early can mean you might be first in the line for top attractions which often get huge queues during the day.
ADVERTISEMENT
CONTINUE READING BELOW
21. Consider skip the queue tickets
Popular attractions such as the Eiffel Tower, Sagrada Familia etc can have huge queues for entry. By purchasing skip-the-queue or priority tickets you may find it a huge time-saving. GetYourGuide is a great site to look on for such tickets.
Alternatively, another option is to try and get up early and be first in line for the attraction.
22. Carry bottled water
Staying hydrated is super important, especially when you're outside a lot. It can be easy to get carried away when travelling and forget to drink until you have that dreaded headache come along. In some countries such as in Europe you can often drink tap water, so to save on plastic waste try and take your own bottle and fill it up. In other countries, such as India you're best to use bottled water from shops. Again you could take a reusable bottle with you, buy a large water bottle from a shop and then just fill up your portable bottle whenever possible.
Another option is a bottle with a filter such as LifeStraw Go Water bottle which may allow you to use tap water in a lot more global destinations.
23. Avoid eating around popular tourist spots
Around popular tourist destinations, you may find the price of food and drink is ramped up. So a meal at a restaurant by the sides of a major attraction might be a third or even more expensive than a 5-10 minute walk away. Also, the food around major attractions is sometimes not even as good and is rushed to just get as many customers through the tills as possible. So definitely a top travel tip worth remembering.
ADVERTISEMENT
CONTINUE READING BELOW
24. Book flights in advance
Booking flights in advance can help you save on your travel. This is especially true for budget airlines which may raise their prices closer to departure. Having your flights booked in advance also allows you to relax and not have to think about it during your trip too.
When searching for flights then be sure to use some of the top flight comparison websites which will help you to easily search across different airlines to find the best airfare for your trip.
25. Travel light when possible
For short-haul destinations then consider travelling with just hand luggage. This will save you lots of money than if you also take checked luggage. Of course this wouldn't necessarily be the best option when travelling for a long period, but definitely worth considering for those shorter trips.
26. Leave plenty of time to get to the airport
A super important travel tip is that you leave plenty of time to get to the airport. Missing your flight can be an extremely expensive and stressful affair, and should in most cases be completely avoidable. Often the recommendation is to be at the airport 2 hours before for a short-haul flight and 3 hours for a long-haul flight. If this means travelling during peak times you may find traffic can be a lot more hectic, so bear this in mind.
27. Anticipate delays (ie late arrivals)
Flights can and are often delayed. This often happens for various reasons which can often be out of the airline's control. To anticipate any delays make sure you give yourself some flexibility around your arrival time and onward journey. Such as booking a flight that lands at 10pm may get delayed by a few hours meaning you miss the last train you intended to get.
It's also a good idea to book connecting flights through one source or airline rather than separately.
ADVERTISEMENT
CONTINUE READING BELOW
28. Research your airport and the city connections in advance
Make your life easier when travelling by researching in advance how to get to/from the airport at your destination. Although there is almost always the option of a taxi, often getting a public bus, train or subway might be a lot cheaper and sometimes just as quick.
29. Consider overnight trains and buses
When going on a multi-destination trip then overnight trains and buses are a great way to save both money and time. When travelling this way you could leave late evening, sleep on the transport and then wake up at your destination. This will also save you money on a night's accommodation making it a great way to travel on a budget.
30. Download offline maps
Offline maps are incredibly useful when you travel. Services such as Google Maps allow you to download sections of a map (such as a city) which you can then use when you don't have an internet connection. Often you can then only do certain types of search but they are generally good enough to keep you going until you next have a Wifi/internet connection.
Note: Certain cities and countries do have restrictions on downloading offline maps. So although available in most countries, this type of feature isn't available in all.
31. Consider Uber
Uber is a handy service which connects passengers with drivers. The app has been designed to be very user-friendly and easy to use. When requesting a ride you can see drivers near you and also the estimated cost to your destination. Many cities around the world now have Uber making it a great choice for travellers.
32. Pack an eye mask, portable pillow, earplugs
When travelling overnight you may want to remember an eye mask, earplugs and portable pillow. This will hopefully make your journey more comfortable and allow you to get some rest before arriving at your destination. If you're planning on staying in a hostel you may also want a few of these items as they are sometimes quite noisy and other guests may put on the lights while you're asleep.
33. Get your jabs
As part of your pre-travel planning, you should always ensure you immunisation is up to scratch. You may also require specific injections for certain places. Look on official websites for what you may need for your travel destination. Or also visit your doctor or a travel clinic.
34. Respect local laws
You should absolutely always respect local rules and laws when travelling, even if you don't agree with them. In some countries, the penalties for certain crimes can be severe meaning you could end up in jail (or worse). This would also be in a country that's not your own and which may speak a different language.
ADVERTISEMENT
CONTINUE READING BELOW
35. Take a portable charger
If you're travelling for a considerable amount of time then take a portable charger. This will allow you to keep your phone charged and make it much easier to navigate once you arrive at your destination. You may also have important info on your phone which would be inaccessible should your battery die.
36. Remember your travel adapter
Another important travel tip is to remember a travel adaptor. Such as the Skross World Travel Adapter which can be used in most countries around the world. You can also get smaller adaptors which are specific for only certain regions or countries. A site we often use to check what we need is power-plugs-sockets.com.
37. Keep an eye out for deals
To travel on a budget, or find great prices then keep an eye out for deals. These might be for last-minute deals, error fares or other special offers that spring up throughout the year. To ensure you don't miss out on such things, then sign up to the mailing list of your favourite brands and you should get alerted when a new promotion starts.
38. Appreciate the local culture
Learning about your destination and the local culture is one of the best ways to experience a place. You may see how people live, how they celebrate special occasions, and other enlightening experiences.
39. Improve your travel photography
Travel photography can be great fun and even add to your experience of a destination. Luckily there are lots of ways to easily improve your travel photography skills. Such as focusing on better composition, using a tripod for night shots and heaps more. You'll find lots of tips and tutorials for travel photography on this site.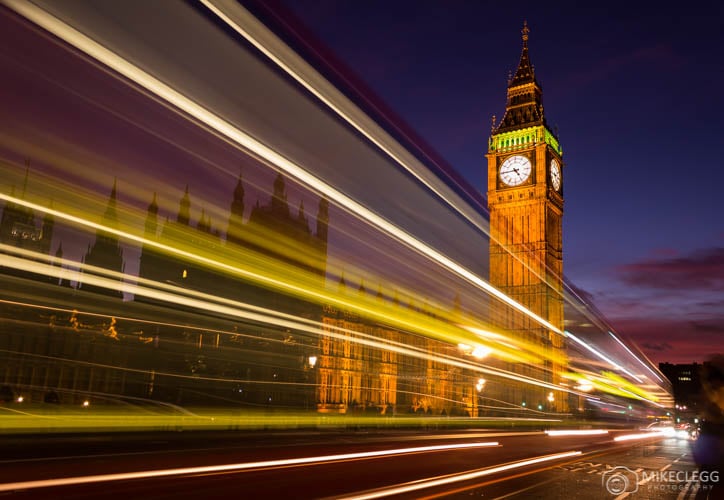 40. Take a selfie
As well as taking pictures of the destination, also consider taking pictures with you in them. This will give you some nice images for your own memories, friends, family, or to share on social media.
41. Bring spare batteries
Spare batteries are a must when you travel. Especially if you're a photographer. Spare batteries are especially important when travelling in cold destinations as your devices can lose their charge that much quicker.
ADVERTISEMENT
CONTINUE READING BELOW
42. Don't flash your camera
Although it can be more comfortable walking around with your camera around your neck or hanging off your shoulder this can also make you a potential target for criminals. What you should do instead is to have a small dslr messenger bag
that doesn't look too much like a camera bag, and then take it out when you need it.
43. Backup your photos if possible
Losing your travel photos can be a miserable experience. This can happen by losing your camera, your memory cards becoming corrupted, or various other ways. To prevent losing your photographs then when possible try and make backups of your photographs.
44. Take a small first aid kit including diarrhoea tabs, electrolytes etc
Travelling comes with lots of rewards, but it can also come with some less enjoyable experiences too. Such as stomach upsets, bugs, and potential injuries. To help yourself prepare for any mishaps then take with you a basic first aid kit, as well as medicine that you may need. It is also worth checking medicine you want to take is legal in the country you're visiting as another precaution.
45. Chat to locals
Locals can share a wonderful insight into the place you're visiting. They will most likely know many of the best things to see, as well as more hidden spots. Locals may also be able to tell you some history, facts, or interesting stories of the place you're visiting.
ADVERTISEMENT
CONTINUE READING BELOW
46. Check for bed bugs
Something you'll wish you didn't have to do, but will equally wish you had done if you get them is check for bed bugs. These little pests can turn your trip into a bit of a nightmare if you get them, where you'll be waking up with bites and sometimes a restless night. Read more about checking for bedbugs in your accommodation.
47. Pack essentials
It's incredibly easy to forget essentials, and there is nothing worse than arriving late after a long journey and not having what you need to freshen up. Essentials include toothpaste, soap, fresh underwear etc, and you'll be surprised at just how easy it is to forget this stuff. See and download our pre-travel checklist to help you remember.
48. Check visa/entry requirements
Before you even book your flights, accommodation and other things for your trip be sure to check the visa/entry requirements. This is because some countries may have a complicated and long visa application time making last-minute trips difficult. If you're from the UK you can use gov.uk/foreign-travel-advice. If you're from another country then see if your government offers some official advice, or check the official government website for your destination.
TIP
A highly rated visa service which helps you check what you need and apply is
iVisa
. The service has over 15000 reviews with an average rating of 4.5.
49. Reviews
Reviews are very helpful and important when travelling. They allow you to make an informed decision on accommodation and services you may be considering for your holiday. Some sites such as Booking.com, Airbnb, GetYourGuide have customer reviews which you can generally trust. Other places to check reviews is on sites such as Trustpilot, Google and TripAdvisor.
One thing to note when looking is the actual number of reviews. Such as a higher number of people who have left one means you're more liking to be able to trust the overall opinion. This is because sadly when a new brand or service starts they may get their staff, friends and family to leave fake positive reviews. But of course, people can only know so many people hence a good number of reviews (ie 100+) should be more representative and trustworthy.
50. Bring entertainment with you
Especially for long journeys and flights, you'll want to keep yourself entertained. You can do this by preparing in advance, such as downloading shows on Netflix, Amazon Prime, or another service. Or by taking portable board games and cards, portable video game players and other such things. See ideas of games to take travelling.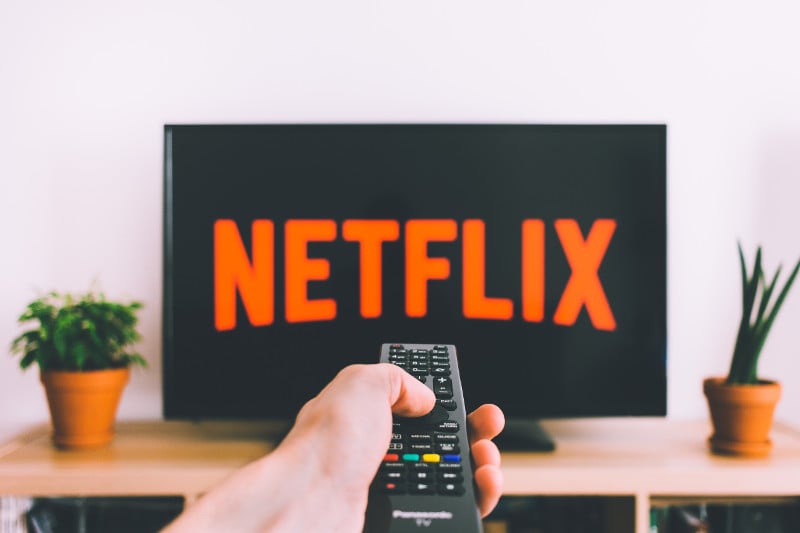 Summary
So those are our top tips to help you with your travels, from staying safe, planning, sightseeing and much more. Ready to get started? Read our Steps for Planning and Booking Your Next Holiday.
Ready to book? Search for:
---
Related Articles