Skiing and snowboarding holidays can be one of the best ways to enjoy your winter and these types of trips also offer heaps of benefits. If you're pondering whether to take up one of these sports then keep reading this post for a little persuasion. Here are some top reasons to take up skiing or snowboarding.
---
1. It's so much fun
Firstly, skiing and snowboarding is heaps of fun and is potentially one of the most enjoyable winter sports to do! It does take a little bit of practice to get to a good level where you can go at a good speed, but after a few lessons, and a couple of weeks (trips) on the snow you'll start to feel comfortable. Then before long you'll be able to go at a good speed allowing you to have the freedom to explore the wonderful landscape you'll be surrounded by.
2. It's great exercise
Skiing and snowboarding is fantastic exercise. When going on a trip like this you'll likely be on the slopes for a good number of hours each day, and may even work out some muscles you rarely use. After a long day you will probably start to feel it and if you plan to go after Christmas then it's a great way to burn off some of those holiday pounds and beat the winter blues.
ADVERTISEMENT
CONTINUE READING BELOW
3. For the stunning scenery
Of course, the landscapes at ski resorts and in the mountains are incredibly beautiful and being surrounded by this winter wonderland will create memories that you will treasure for the rest of your life.
If you're into travel photography then you will find heaps of opportunities at ski resorts, from up the mountains to down in the lower valley.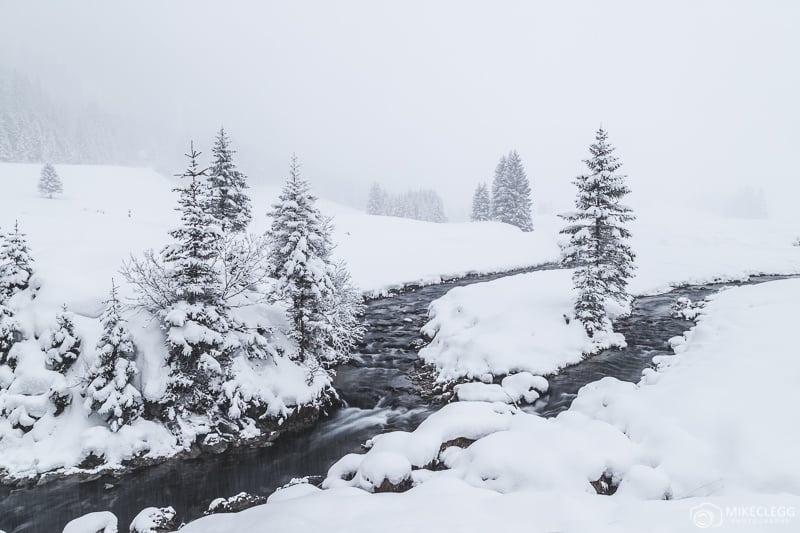 4. To enjoy the peaceful ambience on the slopes
Although there will likely be lots of people on the slopes, and also in the restaurants and bars, actually whilst on the slopes, it can feel incredibly peaceful. A nice experience is while on the lifts to just enjoy the cold wind in your face and just get lost in your thoughts. It's also nice to stop now and then on the slopes and just relax and enjoy the view and watch people going past. For some people, these might be some of the highlights of skiing and snowboarding and being up in the mountains.
5. For clean and fresh air
Another thing to love about heading to the mountains during the winter is the clean and fresh air! It must be one of the best escapes from a busy city and work lifestyle. Also if you like to party you'll find many resorts have a fantastic après-ski/party scene, where you can have a few drinks after hitting the slopes or go to various bars and clubs. And what makes this better, is that because of the clean air the next day it doesn't take long for you to feel fresh and clear-headed!
ADVERTISEMENT
CONTINUE READING BELOW
6. It's a perfect group holiday
Ski holidays can be a great way to catch up with friends or to take your family. You may find by going annually it's a great way to stay in touch. If you do plan on going on a group ski holiday then consider keeping the group to no more than 10 people. Otherwise, it'll become complicated to organise and may cause arguments where people want different things. It's also worth staying in a catered chalet for the ultimate ski holiday experience.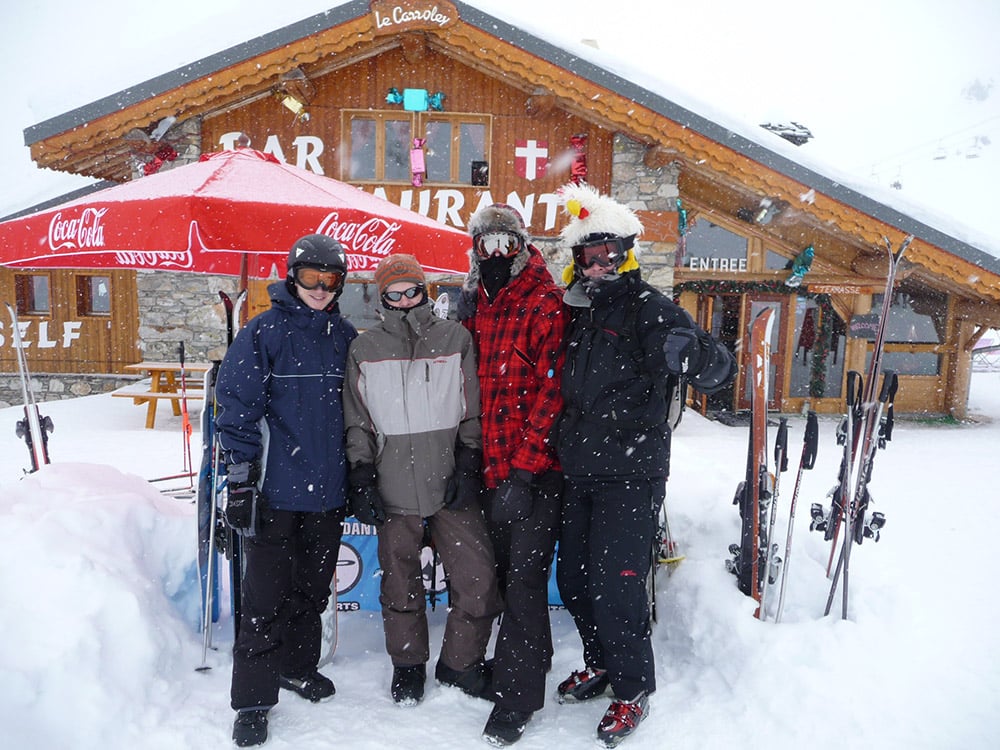 7. There are lots of destination options
There are incredible destinations all around the world for skiing and snowboarding. From places in Europe, including France, Austria and Italy, through to resorts in the USA, Canada and heaps of other countries.
8. It's an amazing winter getaway
Heading to a ski resort makes for one of the best winter getaways and is a great way to spread out your vacations. It'll also give you something to look forward to after Christmas. Going on a ski and snowboarding holiday is a great way to make the most of the cold conditions rather than hibernate away.
ADVERTISEMENT
CONTINUE READING BELOW
---
Common Questions
Is skiing and snowboarding hard?
Skiing and snowboarding can be hard and it will take time to get to a good level, such as where you can tackle most runs/pistes safely and confidently. If you've never skied or snowboarded before we would highly recommend lessons and if possible near where you live, so that when you get to the mountain you'll already have built some foundations and learnt the basics.
Is skiing and snowboarding dangerous?
The simple answer is yes skiing and snowboarding can be dangerous. However by not pushing yourself beyond your limits, following ski safety tips, staying on the pistes and generally being careful and controlling your speed the chances of an accident or injury should be reduced. The majority of people will go on ski holidays every year without any accidents however they can happen.
Are ski and snowboarding trips expensive?
Skiing and snowboarding definitely isn't the cheapest sport and comes with additional costs such as equipment and clothing. However, the best way to save on a ski and snowboarding trip is to find a last-minute ski deal which are often available close to departure. You can also keep an eye out for offers throughout the year, such as Black Friday, January Sales and early booking deals to find the best prices. Learn more: Ski Holidays: What Are the Costs?
Where can I find the best ski deals?
We would recommend keeping an eye out for deals throughout the year, such as during Black Friday, January sales and last minute offers. We try and list offers that we're aware of in our deals page. You can also sign up to the mailing list of your favourite ski companies so as to hear about offers as soon as they are available. If you're travelling from the UK then visit crystalski.co.uk or skiworld.co.uk to see some of their deals.
Do you need to own your equipment?
No, you can hire most of the equipment that you'll need to ski and snowboard, such as your skis, board, boots, poles, helmets and sometimes other equipment too. You will need to take a good quality coat, gloves, thermals and salopettes or snowboard pants though as a minimum.
How long should I go on a ski trip for?
If you're travelling quite far and need to fly then we'd recommend at least 3 full days on the mountain. These would be considered short breaks. Many package holidays such as from the UK will be for 7 days which gives you a decent amount of time to rest and not push yourself too hard, as well as to anticipate any days where the conditions might not be good for skiing (such as a whiteout).
ADVERTISEMENT
CONTINUE READING BELOW
---
Summary
Skiing and snowboarding holidays are some of the best types of trips to go on in the winter. If you haven't been before then you should definitely consider it. As well as skiing and snowboarding why not see some of the other winter sports you could try.
If you're from the UK then a few providers of ski packages include Crystal Ski and Skiworld. You can find more options in our article Best UK Tour Operators for Ski Holidays to start searching for your next trip. Another option is to book ski accommodation direct. Here's an accommodation map you could use to get you started or also have a look on booking.com.
Ready to book? Search for:
---
Related Articles