Snowboarding is a sport that I took up years ago while at University and it's one of the best things I ever did! If you're pondering whether to also do the same, then keep reading this post for a little persuasion. Here are top reasons to take up skiing or snowboarding.
1. It's so much Fun
Firstly, snowboarding and skiing is heaps of fun and is potentially one of the most enjoyable sports to do! It does take a little bit of practice to get to a good level where you can go a good speed, but after a few lessons, and couple of weeks (trips) on the snow you'll start to feel comfortable and be able to go pretty fast.
2. Great exercise
Skiing and snowboarding is fantastic exercise. When going on a trip like this you'll likely be on the slopes for a good number of hours each day, and may even work out some muscles you rarely use. After a long day you will probably start to feel it and if you plan to go after Christmas then it's a great way to burn off some of those holiday pounds and beat the winter blues.
3. The stunning scenery
Of course, the landscapes at ski resorts and in the mountains are incredibly beautiful and being surrounded by this winter wonderland will create memories that you will treasure for the rest of your life.
If you're into travel photography then you will find heaps of opportunities at ski resorts, from up the mountains to down in the lower valley. During one of my recent trips to Obertauern I managed to get lots of nice pictures whilst snowboarding on the mountains, but also took some time to take pictures away from the slopes in a more isolated area, where there were beautiful streams and traditional huts.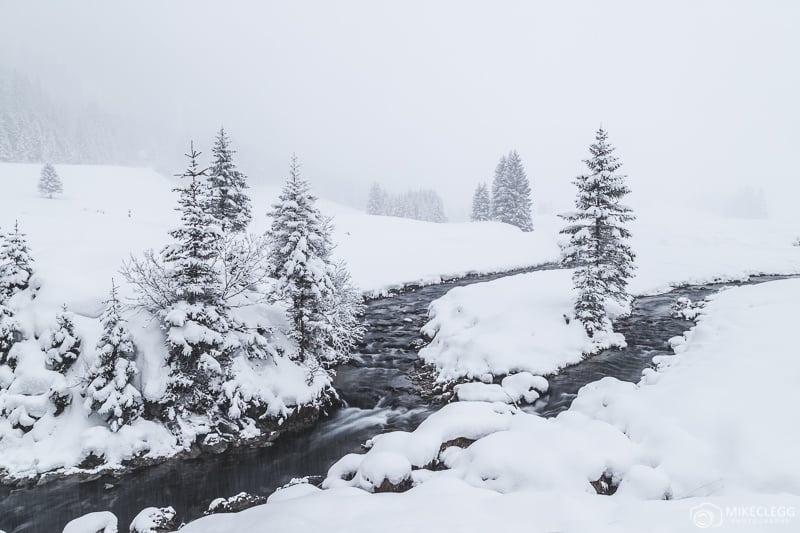 4. Peaceful ambience on the slopes
Although there will likely be lots of people on the slopes, and also in the restaurants and bars, actually whilst on the slopes, I find it incredibly peaceful. One of my favourite things is to sit on a chairlift with the cold wind in my face and just get lost in thoughts. I also like to stop now and then on the slopes and just relax and enjoy the view and watch people going past. For me, that is one of the highlights of snowboarding and being up in the mountains.
5. Clean and fresh air
Another thing I love about heading to the mountains during the winter is the clean and fresh air! In my opinion, it must be one of the best escapes from a busy city and work lifestyle. Also if you like to party you'll find many resorts have a fantastic après-ski/party scene, where you can have a few drinks after hitting the slopes or go to various bars and clubs. And what makes this better, is that because of the clean air the next day it doesn't take long for you to feel fresh and clear headed!
6. A perfect group holiday
When I started going on ski holidays I went with my university and some of the trips had over 100 students. Since then I now go with a small group of around 6 of my closest university friends. It's a great way for us to stay in touch and catch up. If you do plan on going on a group ski holiday I do recommend trying to keep the group to no more than 10 people. Otherwise, it'll become complicated to organise and may cause arguments where people want different things.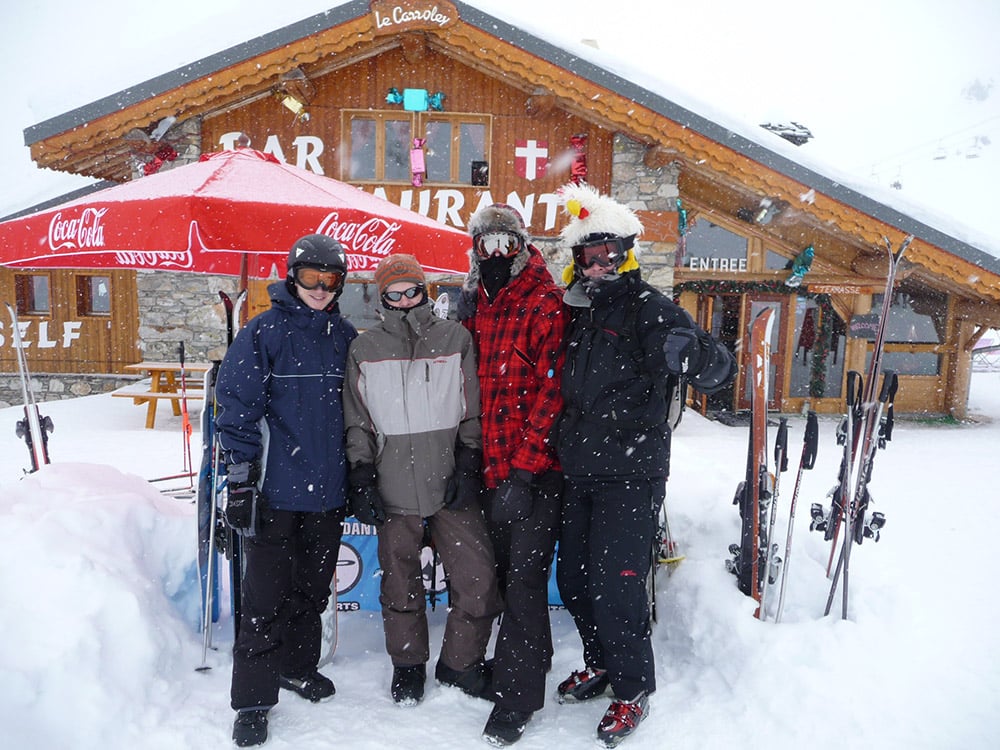 7. Lots of destination options
There are destinations all around the world for skiing and snowboarding. Most of the places I've been so far are in Europe, including France, Austria and Italy, but a few places I'm really keen to go include Switzerland and Whistler in Canada.
8. It's an amazing winter getaway
Heading to a ski resort makes for one of the best winter getaways and is a great way to spread out your vacations. It'll also give you something to look forward to after Christmas. I feel going on a ski and snowboarding holiday is a great way to make the most of the cold conditions rather than hibernate away.
Summary
Skiing and snowboarding is one of the best types of trip to go on in the winter. If you haven't been before then you should definitely consider it.
Other posts you may like:
Winter Getaways Visiting Salzburg and Obertauern in Austria
5 Top Ski Resorts in France
Ultimate Safety Tips for Skiers and Snowboarders
Posts on Active and Adventure
---
---