The Ouzoud Falls are located around 150km East of Marrakesh and are one of Morocco's many natural highlights and is one of the highest waterfalls in Africa. If you're visiting on a day tour or driving it will take you roughly 2.30-3 hours to get there.
The waterfalls include various cascades with the water flowing from natural springs and then falling approx 110m. They are beautiful and serene and it's peaceful to just relax and gaze at the falling water.
There are various ways to visit the Ouzoud Waterfalls, but one of the easiest would be on a guided tour such as this one through GetYourGuide that I went on. Keep reading to learn more about this tour, what to expect, as well as good things to know.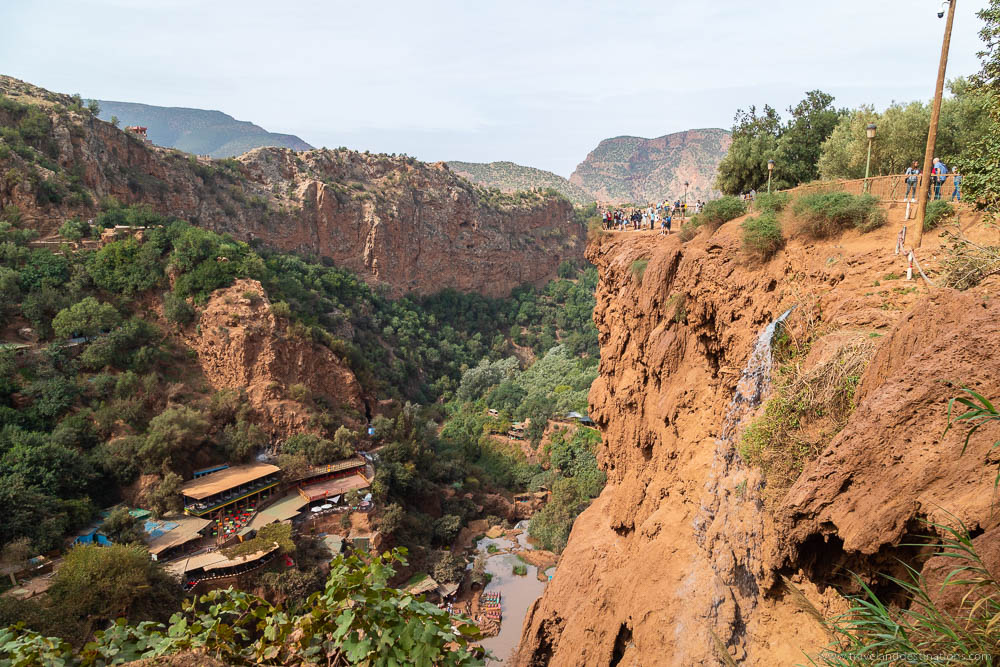 ---
What's a day tour to the Ouzoud Waterfalls like?
The day tour that I did was through GetYourGuide and it included pickup and dropoff from your riad or hotel. This from the start makes your experience of visiting the Ouzoud Waterfalls in Morocco that much easier.
You will then be driven east of Marrakech towards the waterfalls and the journey takes around 3 hours. This also includes a stop for the washroom and refreshments.
Once you arrive you'll then be welcomed by the guide who will tell you what to expect and a little about the waterfalls. This particular guide could very impressively speak around seven languages so could cater for guests from different places.
You'll then be taken to the first upper viewpoint which gives you a nice first taste of the Ouzoud Waterfalls, before heading down towards the base. The walk down is quite slow and before doing so you'll also stop to learn a bit about the local Berber people and culture.
Towards the bottom of the waterfalls, you'll visit some of the most iconic viewpoints and will have a bit of time to capture pictures as well as get some drinks, including freshly squeezed pomegranate juice.
After this is one of the most fun experiences where you'll enjoy a little boat ride and get right up close to the base of the waterfalls, and when we say up close, you may be taken just mear meters away from the falling water. This was great fun and definitely one of the highlights.
Once the boat ride is finished you'll then head up to the restaurants to enjoy a hearty meal. It was mainly meat options so keep this in mind if you're a vegetarian or vegan, although you're not forced to eat at the recommended restaurant. The meal we had cost around 100 dirhams and included bread, salad, a Moroccan tajine dish, dessert, water and some refreshing mint tea. It felt very good value. Bring cash for this.
Finally, once you've finished your meal you'll then head back up a path that leads to the start point. You'll find gift shops along the way where you could buy souvenirs if you wish.
Throughout the entire Ouzoud Waterfalls guided tour you'll find plenty of opportunities to capture photographs and selfies.
Highlights of the Ouzoud Falls day tour
Seeing the majestic Ouzoud Waterfalls, a fantastic natural highlight near Marrakesh
Learning about the local Berber people of the area
A very fun boat ride that takes you up close to the base of the falls
A tasty lunch of Moroccan cuisine overlooking the waterfall (This is approx 100 dirham extra)
An opportunity to shop and buy local handicrafts and souvenirs
Why visit the Ouzoud Waterfalls on a day tour from Marrakesh
Easy comfortable transport from Marrakesh to the waterfalls
To see the highest waterfalls In Morocco and one of the highest in Africa
For a fun little boat ride at the base of the falls
So as to try some tasty Moroccan cuisine
For a nice day out from the city to see nature
To support locals and tourism
Good things to know when visiting Ouzoud Waterfalls
If you're visiting from Marrakesh it's approx 2.5-3 hours.
Bring snacks and water to keep you going
Wear good footwear as the paths can be steep and slippery
Bring sun lotion
Carry some small change for tips
Pack hand sanitiser
Bring cash for lunch and also for souvenirs
Avoid feeding, touching or getting to close to the wild monkeys. They did seem perfectly harmless and non-aggressive whilst I was there though.
ADVERTISEMENT
CONTINUE READING BELOW
Could you stay near the Ouzoud Waterfalls?
If you wanted to stay overnight to visit the Ouzoud Waterfalls then that's also possible. This would be a good option if you're driving and visiting lots of places in Morocco.
One such hotel option is the Borj Des Cascades & Spa which overlooks the falls, has outdoor pools and other top facilities, but is on the higher and more luxurious price point. There are lots of other great options though such as the Dar Marwa, a guest house with a very cool Moroccan design.
You can use this map to have a look at places to stay close to the Ouzoud Falls.
Summary
A Ouzoud Waterfalls guided tour from Marrakech can be very enjoyable and I'd highly recommend going on one. It will allow you to see the beautiful waterfalls, one of the highest in Africa, as well as have a fun little boat ride and some tasty food.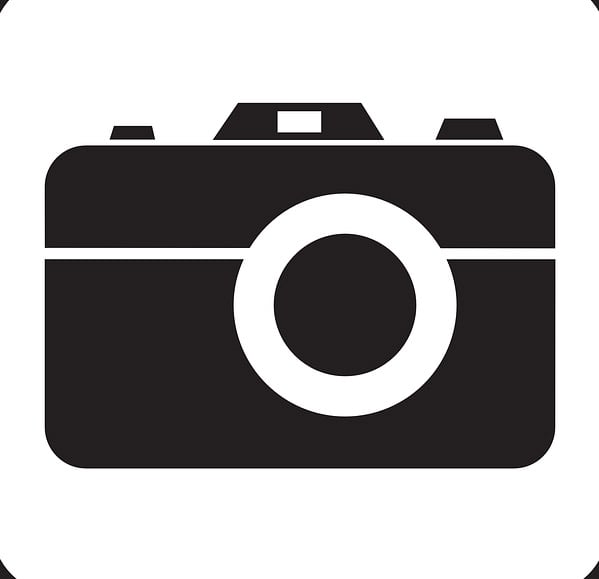 Related Articles