Start booking your trip to Guatemala here and explore some of its wonderful landscapes, including lakes, rainforests and volcanoes, as well as explore historic Mayan ruins. Highlights include Tikal National Park, a UNESCO World Heritage Site where you'll find an ancient Mayan complex, as well as pretty cities such as the colonial city of La Antigua. For those wanting some peace and relaxation then consider Lake Atitlán, a huge lake covering 130km2.
Use the booking options below to find hotels and tours. You can also use the blue button at the end to visit our recommended providers booking.com and Viator to find more options.
---
Articles, tips and inspiration on Guatemala
Here are some articles about or that include Guatemala:
---
Guatemala hotel map and accommodation
Find your perfect Guatemala accommodation using this interactive map. You can search for both hotels and apartments. Use the filters to adjust your search.
Note: Please wait a moment for the map to load as well as the suggestions of places to stay. Sometimes you may also have to just move the map slightly or zoom into your desired location to see additional properties which are available.
Click the button below to find more accommodation options:
---
Top tours and activities in Guatemala
Here are some of the best activities that you may like for Guatemala. These are provided through our partners. You can also use the blue-button a little below where you can be more specific with your search, including adding your dates, filtering by type of tour and many more options.
---
Guatemala guided and specialist tours
For multi-day and specialist tours to Guatemala then have a look on G Adventures. On G Adventures you'll find a great selection of tours, that can help you to see some of the best places in Guatemala, as well as nearby countries in North, South and Central America. In these tours you could see places such as the Mayan ruins of Tikal and the Caribbean town of Livingston, plus much more.
Below is an example of the tours you might find and they look pretty awesome.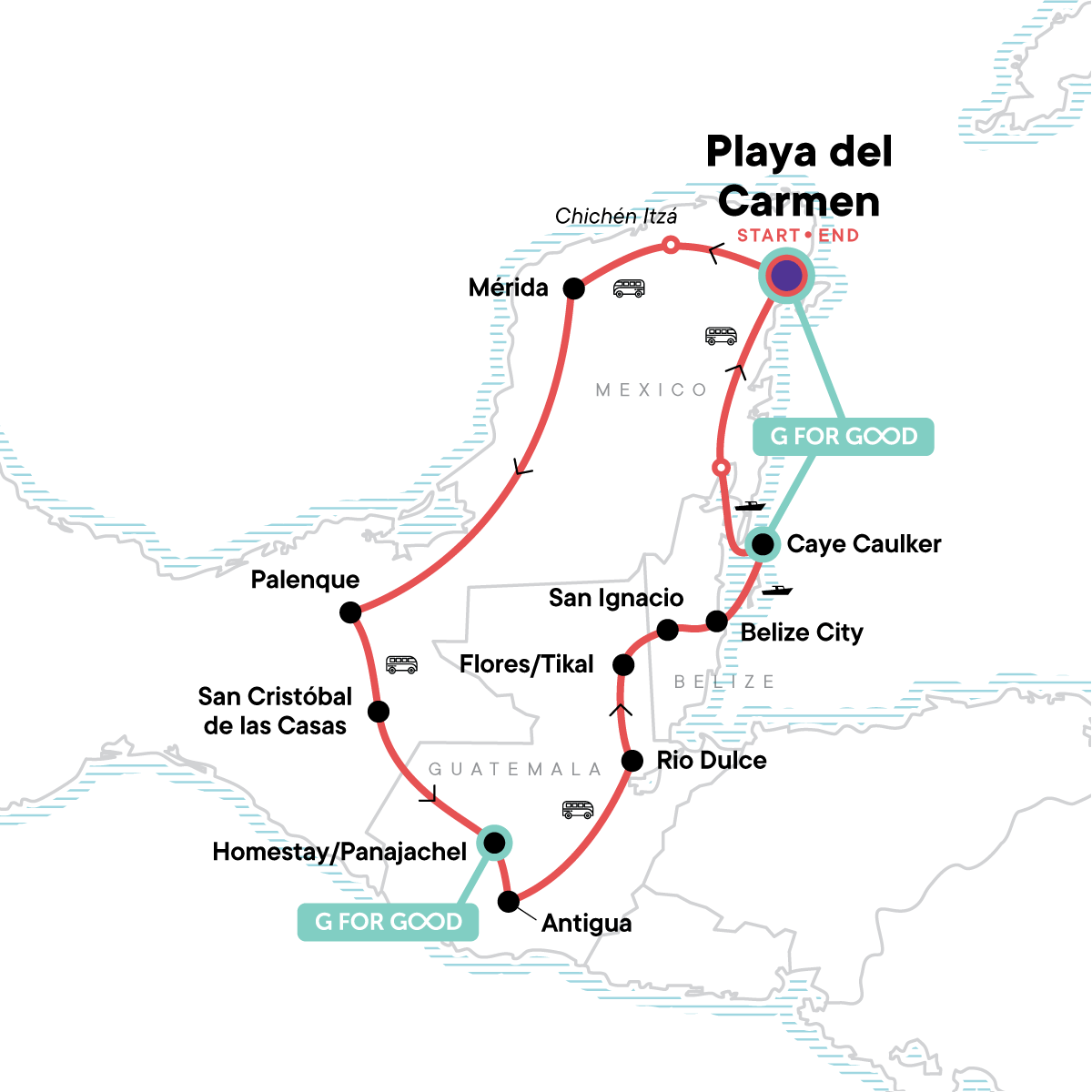 ---
Transport
Below are services for finding transport. You can start searching for flights through a site such as Skyscanner.
Here are some other services that can help you get around, such as by using trains, buses and cars.
---
ADVERTISEMENT
CONTINUE BELOW
---
Want to find somewhere else? You can use the button below to find a different country.