Through this website you'll find places to visit through the Destinations section, as well as city break guides and picture based inspiration. I have tips and advice in the Travel Advice section and posts related to travel photography and social media in the Photography section. I also have lots of other posts and stories that you may find interesting in the blog section.
I strive to make the content on this site as detailed and helpful as possible with the average word count being 1300+ words. This is combined with high-quality photos.
How I started
I have been a frequent traveller since I was 16 and travelled more and more as I got older. I, therefore, felt the need to create a way to share tips, advice and information on the places I have visited, as well as what I have learned about photography and social media; this paved the way for this website, Travel and Destinations.
My journey gained momentum when I started using Instagram (@mikecleggphoto). I now actually use Instagram less these days, but for several years I was very involved in it and the community. Through Instagram I have connected in person with people from Austria, Amsterdam, Bratislava, London, Toronto, Ljubljana and others around the world. Because of the multinational member base of Instagram, I find it a fantastic network for interacting with different people from all around the world, as well as being inspired by destinations to visit, photography techniques and trends.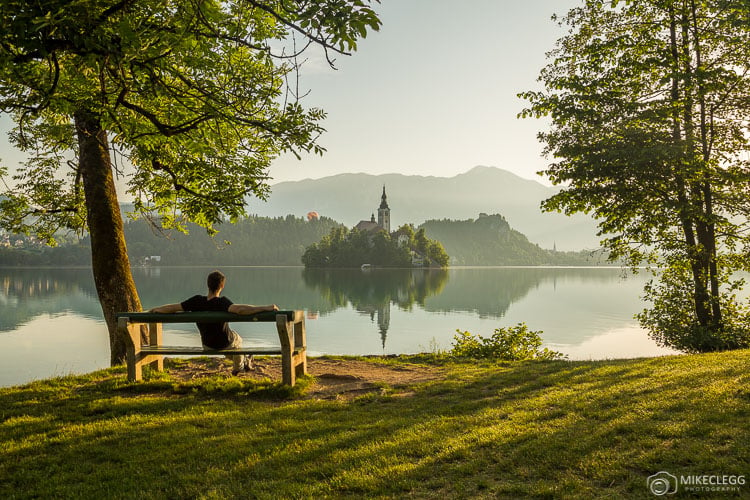 More about Mike…
Where am I located?
I am originally from England and have spent quite a few years living in London. After this I moved to Toronto Canada, where I lived for 15 months. During this time I went to some surrounding places in Canada such as Niagara Falls, Ottawa and Montreal, as well as further afield to Cape Breton in the East Coast. While here I was going through a career transition, so I was somewhat limited as to how much I could travel. I then moved to Austria with my girlfriend (now wife) who is an international teacher. After a few years there I am now based back in London.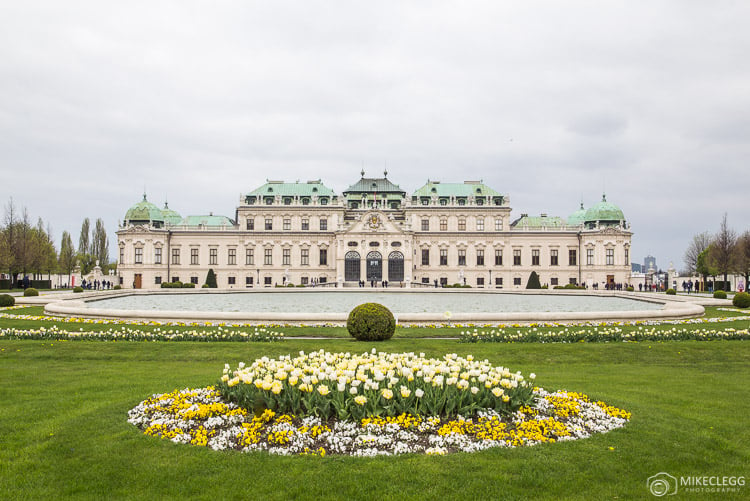 Some of my favourite places
One of my favourite cities I've been to includes Prague. I find it incredibly photogenic and I particularly liked wandering around this city, enjoying the fantastic architecture and old town, as well as enjoying the delicious cuisine.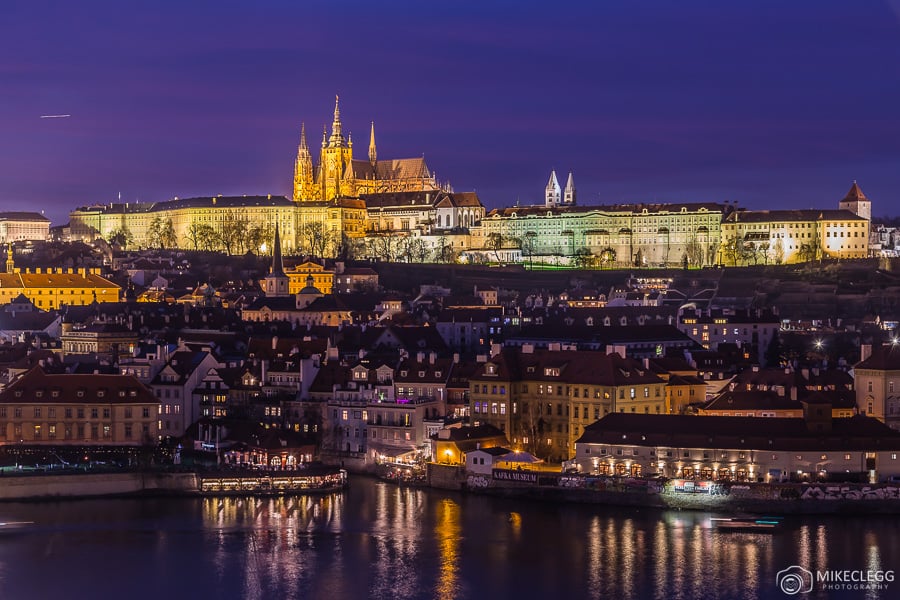 For an incredible cultural experience, I have enjoyed visiting various places in India. During this trip me and my travel friend got to go to a religious festival with the locals, sleep on a houseboat, visit fortresses and other impressive buildings, and see one of the new wonders of the world, the Taj Mahal.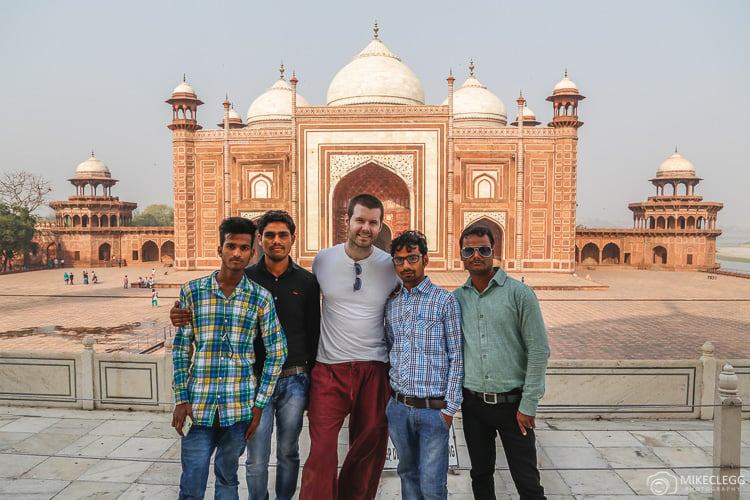 One of the most beautiful places I have been was the Islands of South Thailand. I actually went here before I had a decent camera and knowledge on how to use it. I have since been back to capture pictures and create a blog post to share with my followers and on social media.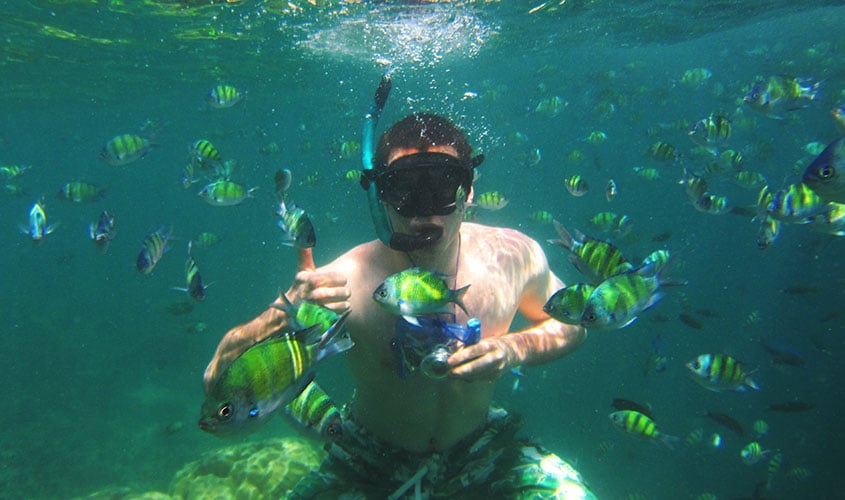 Which places are on my bucket list?
The list of places I want to visit is long and keeps growing, but here are some of the top places on my list…
Asia including the Philippines, Singapore, Seoul and China.
Australia to see the Great Barrier Reef and many of the cities.
New Zealand for a road trip around the South Island.
Maldives, Bora Bora and Seychelles for a touch of paradise.
USA for a road trip visiting various national parks and cities including San Francisco.
Lofoten Islands, Iceland, and various other destinations in northern Europe. I would love to see the northern lights from up there.
Galapagos, Machu Picchu, Torres del Paine National Park and various other places in South America.
Where will I go next?
I often have at least one trip planned. Whilst travelling I sometimes share pictures through Instagram, as well as Instagram Stories, then once back I try to write a post about the destination, aimed at helping others visit, or to provide some inspiration.
How do I travel?
Often when I travel I have a low budget, and therefore I need to research into the most affordable options. I will often get indirect flights, sleep on buses and trains, and stay in shared accommodation when necessary. I have enjoyed some luck and stayed in a few beautiful luxury hotels, which of course was an incredible experience. To read those head to my page Top Luxury Hotels in Beautiful Destinations.
When I lived in Austria sometimes after visiting friends and family in London, I would go to other places on the way back to Vienna. One of those trips being Dubrovnik, where I flew from London, and then visited Kotor, Mostar, Zagreb and Plitvice Lakes by bus on the way back to Vienna.
How do I afford to travel?
I have a full-time day job but in the past (and still) I earn money through licensing photographs, selling prints, commissioned projects with tourism boards and a little bit through website advertising. I do have to save a lot to travel, which involves sacrificing luxuries like having a car, but travel is what I enjoy most and something I am happy to sacrifice for. When I was based in Vienna it helped, as I could get to many surrounding cities using buses or trains. This also makes travelling extremely cheap.
Which brands have I worked with?
In recent years I've had the pleasure to work with some fantastic tourism brands and hotels. Some of those brands include Travel Alberta (through KBC-PR) Czech Tourism, SalzburgerLand Tourism, Copenhagen Tourism, Gastein Tourism, Canon UK, Expedia (via Melt Content), Sheraton, The Luxury Collection and Shangri-La.
What camera equipment do I use?
I use various cameras and other equipment on my trips. My main camera is a Canon 6D Mark II, but I also have a Canon Powershot G7 X Mark II, Go Pro Hero 4 and a Nexus 5X phone. On top of this I have various filters and other equipment. You'll find a complete list here.
Some of my favourite experiences
Here are a few of my favourite and most memorable experiences
Snowboarding in Gastein, Austria – I had an amazing time snowboarding there during the winter of 2017.
Exploring Islands of Thailand – Going on a boat tour, swimming with fish and relaxing at Maya Bay was an incredibly memorable experience.
White Water Rafting in Saalachtal – One of the most fun and enjoyable things I've ever done was to go White Water rafting in Saalachtal Austria.
Travelling India – India felt like a different world and I had an amazing trip there in 2016. During my trip I saw temples, slept on a house boat, had pictures with locals and ate amazing food.
Discovering Krakow – In collaboration with Sheraton hotels I visited Krakow in Poland to learn more about the destination. While here I had delicious local food and drink, explored Kazimierz and relaxed around the Old Town.
Wandering streets of Venice – I found Venice along with Burano spectacular and found it one of the most photogenic places I've been. Along with amazing food this is a destination I'd love to re-visit.
What topics do I know best?
Through my travels, experiences and personal interests here are the subjects that I specialize in:
Travel photography: I am very experienced in travel photography and have built up a large stock portfolio of travel photos (and other subjects) on sites such as Shutterstock, Getty, Alamy, Dreamstime, Depositphotos and various others. I have also had progressional photography assignments and grown large Instagram accounts. Travel photography is a big hobby of mine and I try to take my camera and capture pictures wherever I go.
Europe travel: Throughout my entire life I've always travelled a lot and have lived mostly in England and Austria. Being based in these countries has allowed me to visit a large number of places and countries all over Europe. I've visited cities, beach destinations, ski resorts and natural spots.
Canada: I have lived in Canada and have visited places from the East to the West. Including cities, ski resorts and natural spots. My knowledge of Canada is good hence you'll find quite a lot of articles about this country.
Southeast Asia: This is one of my favourite regions in the world and I have visited many times and explored lots of different places including Thailand, Vietnam, India, Cambodia and Malaysia. I have experienced travelling on a backpacker budget level as well as a more luxurious level and have had a range of different experiences.
Ski and snowboarding: In the past, I've worked as a marketing executive for a ski company. I have also skied at many resorts in France, as well as in Canada, Italy and Austria. I am a snowboarder but familiar with skiing too. I understand what's involved in planning, finding and booking ski holidays and can provide quality tips based on my experiences.
Stats
Here are a few stats about me:
Countries I've

visited

: 45
Countries I've

lived

in: UK, Canada, Austria
Favourite country: Thailand
My favourite city in Europe: Prague
Favourite city in Asia: Hanoi
Favourite culture: Vietnamese
My favourite cuisine: Italian
Favourite ski resort: Val Thorens (Three Valleys)
Favourite Beach: Maya Bay –  Thailand
My favourite natural wonder: Niagara Falls
Favourite city for architecture: Amsterdam
Most meaningful experience: Volunteering for Helen's House of Hope
Favourite Airline: Emirates
What music do I listen to: Dance, Trance, Euphoric and Ambiance
One of the most beautiful hotels I've stayed in: Imperial Hotel Vienna
Worst experience: Bed bugs (not in a luxury hotel)
Note: stats as of 20th August 2023
Summary
I hope this helps give you an insight into what www.travelanddestinations.com is about, and I hope you find the content I publish helpful. If you have some ideas on subjects you think I could provide, please contact me here.
If there is anything else you'd like to know, please feel free to get in touch.
Happy travelling!
Mike Clegg
---
Read posts by Mike
Here is a selection of articles that I've published. Have a read and I hope that they're helpful.