Bali, with its picturesque landscapes and vibrant culture, offers a plethora of experiences for every type of traveller. From stunning beaches to captivating temples and thrilling adventures to indulgent spa treatments, Bali has something to offer everyone. Whether you are a nature lover, adventure enthusiast, or cultural explorer, this beautiful island is sure to leave you mesmerised. Below we will take you through the top Bali experiences that you must not miss on your visit to this tropical paradise.
Here are the most unique, exciting and best things to do in Bali.
---
Enjoy Bali's stunning beaches
Bali is renowned for its pristine beaches that offer breathtaking views and a tranquil escape from bustling city life. One of the must-visit beaches is Kuta Beach, located in the southern part of the island. With its golden sands and azure waters, Kuta Beach is perfect for sunbathing, swimming, and surfing. If you prefer a more secluded beach, head to Nusa Dua. This luxurious beach destination boasts crystal-clear waters and a serene atmosphere, making it ideal for relaxation and snorkelling.
Another beach not to be missed is Seminyak Beach, known for its vibrant beach clubs and stunning sunsets (such as below). Spend the day lounging on the sunbeds, sipping cocktails, and enjoying the lively atmosphere.
For a unique experience, visit the hidden gem of Balangan Beach. Tucked away in the Bukit Peninsula, this beach offers a peaceful retreat with its untouched beauty and panoramic views.
Whether you are looking for adventure or relaxation, Bali's beaches have it all.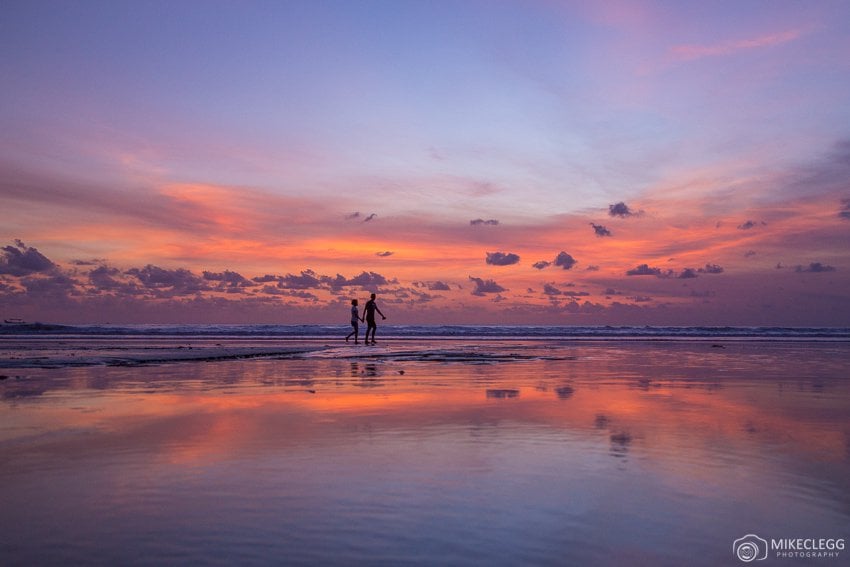 ADVERTISEMENT
CONTINUE READING BELOW
Explore the Tegalalang rice terrace
One of the most iconic sights and unique things to do in Bali is to visit the Tegalalang Rice Terrace. Located in the heart of Ubud, this terraced landscape is a testament to Bali's agricultural heritage. The lush green rice paddies create a mesmerising backdrop, inviting visitors to take a leisurely stroll and immerse themselves in nature.
To fully appreciate the beauty of the Tegalalang Rice Terrace, try and visit during sunrise or sunset. The soft golden light casts a magical glow over the terraces, creating a truly enchanting experience. You can also opt for a guided tour that allows you to learn about traditional farming techniques and interact with the local community.
Don't forget to bring your travel camera to capture the breathtaking vistas and create lasting memories of this natural wonder.
Visit Bali's temples
Bali is often referred to as the "Island of Gods" due to its rich spiritual heritage. The island is dotted with numerous temples, each with its own unique charm and significance. One of the most famous temples is Tanah Lot, located on a rocky outcrop overlooking the ocean. This ancient sea temple offers a stunning backdrop for sunset, as the waves crash against the rocks and the sky transforms into a canvas of vibrant colours.
Another must-visit temple is Uluwatu Temple, perched on a cliff overlooking the ocean. Apart from its architectural beauty, Uluwatu Temple is also known for its traditional Kecak dance performances, which take place against the backdrop of the setting sun. See a ticket and dance option.
Another temple to explore is the Pura Tirta Empul (water temple) which is a temple that is sacred to the Balinese Hindu community. You'll find several statues at this temple with water gushing from it and you may see locals and visitors bathing in it.
You May Like
Immerse yourself in Bali's vibrant culture
Bali's vibrant culture is deeply rooted in its religious beliefs and traditional rituals. One of the best ways to immerse yourself in the local culture is by attending a traditional Balinese dance performance. These mesmerising performances showcase intricate movements, vibrant costumes, and enchanting music, transporting you to a world of mythology and storytelling. Some of the popular dance forms include the Barong Dance, Legong Dance, and Kecak Dance.
To gain a deeper understanding of Balinese culture, visit places such as the Ubud Palace and the Ubud Art Market. The Ubud Palace is the official residence of the royal family and offers a glimpse into their rich heritage. The nearby Ubud Art Market is a treasure trove of traditional handicrafts, textiles, and artwork, where you can find unique souvenirs to take back home.
Exploring the local markets and interacting with the friendly Balinese people will give you a true taste of the island's vibrant culture.
ADVERTISEMENT
CONTINUE READING BELOW
Explore Ubud Monkey Forest
Nestled in the heart of Ubud, the Ubud Monkey Forest is a sanctuary for over 1200 Balinese long-tailed monkeys. This lush forest is not only home to these mischievous creatures but also houses three ancient temples. As you wander through the dense foliage, you will come across playful monkeys swinging from tree to tree and grooming each other. However, it is important to exercise caution and follow the guidelines provided to avoid any unwanted encounters.
Apart from the monkeys, the Ubud Monkey Forest is a haven for nature lovers. The towering trees, moss-covered statues, and flowing streams create a serene atmosphere, perfect for a peaceful stroll. You can also join a guided tour to learn more about the forest's flora and fauna, as well as the conservation efforts being undertaken to protect this unique habitat. Exploring the Ubud Monkey Forest is an experience that will bring you closer to Bali's natural beauty and wildlife.
This attraction in Bali is one of the most unique things to do in Bali so be sure to add to your list when visiting.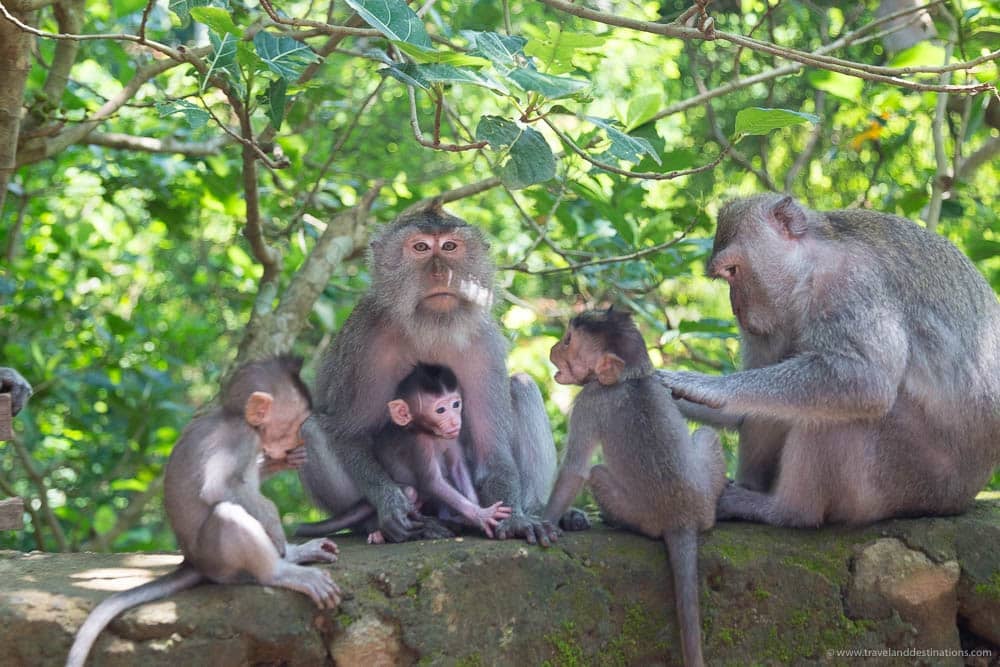 Go on a cultural tour of Bali
To truly appreciate the cultural richness of Bali, head on a cultural tour that takes you off the beaten path. Start your journey by visiting the traditional village of Penglipuran, known for its well-preserved Balinese architecture and customs. Here, you can witness daily village life, interact with the locals, and learn about their traditional arts and crafts.
Next, head to the village of Tenganan, home to the Bali Aga people. This ancient community still follows their unique customs and practices, making it a fascinating place to explore. Walk through the narrow streets lined with traditional houses and visit the village's weaving centres, where intricate textiles are created using traditional techniques.
Continue your cultural tour by visiting the village of Batubulan, famous for its stone carving workshops. Watch the skilled artisans as they shape and carve intricate sculptures out of rock. You can even try your hand at stone carving under their expert guidance.
You May Like
Splash around at Waterbom Bali
For a day filled with fun and adventure, head to Waterbom Bali, one of Asia's best water parks. Located in the heart of Kuta, this sprawling water park offers a wide range of thrilling rides and attractions for all ages. Whether you prefer adrenaline-pumping slides or relaxing lazy rivers, Waterbom Bali has something for you to enjoy.
Daredevils can challenge themselves on slides like the Climax, where you free-fall down an almost vertical shoot, or the Constrictor, a slide with twists and turns that will leave you breathless. If you prefer a more relaxed experience, grab an inflatable tube and float along the Lazy River, enjoying the tropical scenery.
Waterbom Bali also takes pride in its commitment to sustainability, with initiatives in place to conserve water and reduce waste. By visiting this water park, not only will you have a day filled with laughter and excitement, but you will also contribute to their conservation efforts.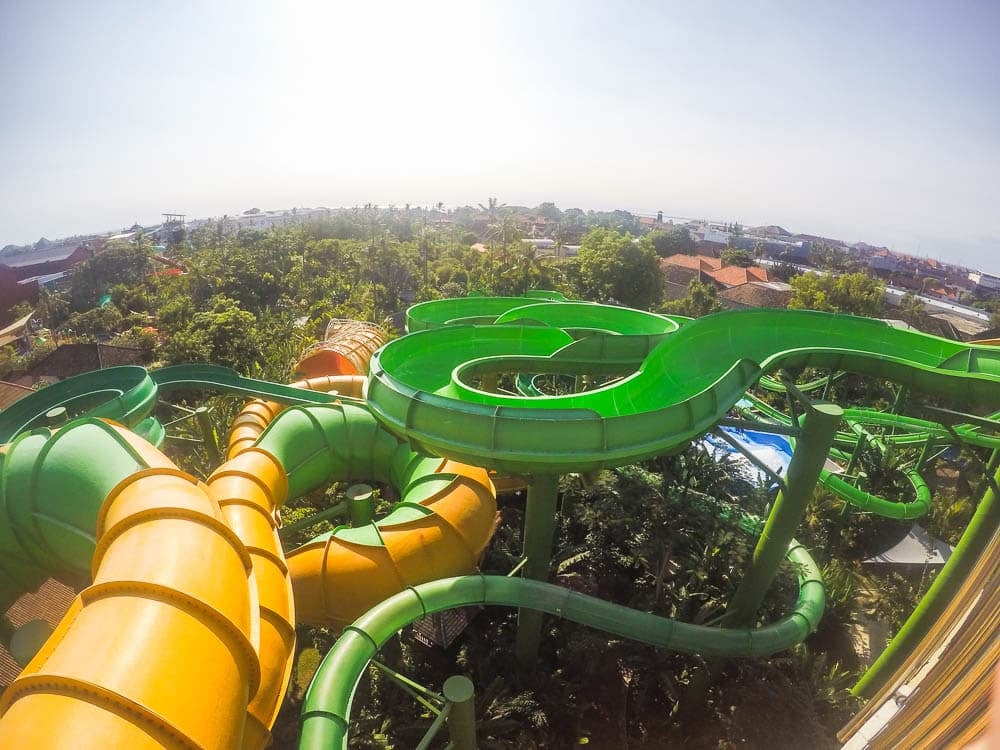 Enjoy some thrilling adventure activities
For adrenaline junkies, Bali offers a wide range of adventure activities that will get your heart racing. Head to the lush jungles of Bali and go white-water rafting on the Ayung River. As you navigate through the rapids, you will be surrounded by breathtaking scenery and cascading waterfalls. This exhilarating experience is suitable for both beginners and experienced rafters.
If you prefer to explore the underwater world, try scuba diving or snorkelling in Bali's crystal-clear waters. The island boasts a rich marine ecosystem, with colourful coral reefs teeming with tropical fish. From the famous USS Liberty shipwreck in Tulamben to the vibrant coral gardens of Menjangan Island, there are lots of dive sites waiting to be explored.
Bali is also a paradise for surfers, with world-class waves that attract surfers from around the globe. Whether you are a beginner or an experienced surfer, you can find surfing spots suited to your level. The beaches of Uluwatu, Padang Padang, and Bingin are renowned for their challenging waves, while Kuta and Seminyak offer more beginner-friendly breaks.
You May Like
Indulge in Bali's spa and wellness offerings
Bali is synonymous with relaxation and rejuvenation, making it the perfect destination for spa and wellness enthusiasts. The island is dotted with luxurious spas that offer a wide range of treatments, from traditional Balinese massages to holistic healing therapies. Step into a world of tranquillity as skilled therapists soothe your body and mind with their healing touch.
One of the most popular spa destinations in Bali is Ubud, known for its serene surroundings and holistic approach to wellness. Immerse yourself in nature as you indulge in a massage overlooking the rice terraces or unwind in a traditional herbal bath. Ubud is also home to numerous wellness retreats that offer yoga and meditation classes, detox programs, and healthy cuisine.
If you prefer a beachside retreat, head to Seminyak or Nusa Dua, where you can pamper yourself with a spa treatment while enjoying the sound of crashing waves. Many luxury resorts offer private villas with their own spa facilities, allowing you to enjoy a personalized wellness experience in the comfort of your own space.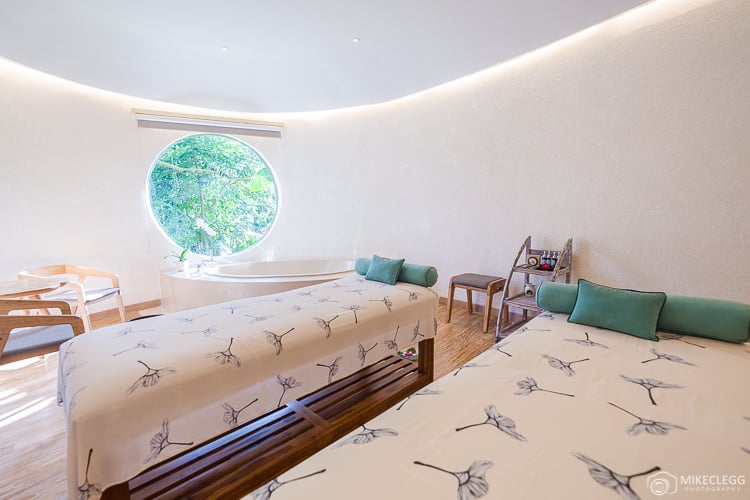 Taste the delicious cuisine of Bali
No trip to Bali is complete without indulging in its delectable cuisine. Balinese food is a feast for the senses, combining rich flavours, aromatic spices, and fresh ingredients. Make sure to try the iconic dish of Nasi Goreng, a flavourful fried rice dish served with a side of chicken satay or prawn crackers.
For a truly authentic experience, visit a local warung (small restaurant) and try the famous Babi Guling, a succulent roasted pig served with rice and vegetables. The flavours of herbs and spices infused into the meat will leave your taste buds tingling.
Seafood lovers should not miss the opportunity to savour freshly grilled fish at Jimbaran Bay. This fishing village is famous for its beachside seafood restaurants, where you can choose your fish and have it grilled to perfection while enjoying the sunset.
To satisfy your sweet tooth, try traditional Balinese desserts such as Dadar Gulung, a sweet pancake filled with coconut and palm sugar, or Bubur Injin, a black glutinous rice pudding served with coconut milk. Wash it all down with a refreshing young coconut or a glass of traditional Balinese coffee.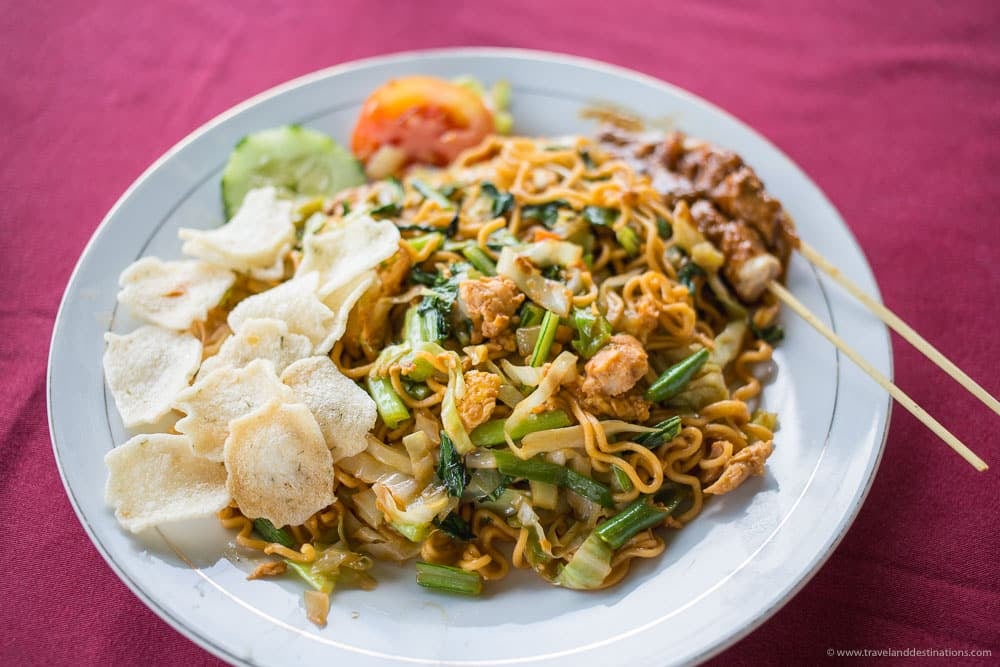 ADVERTISEMENT
CONTINUE READING BELOW
Enjoy a luxury or unique stay
Bali offers a wide range of accommodation options to suit every budget and preference. Including unique places to stay, luxury resorts and boutique hotels, budget-friendly guesthouses and homestays, there is something for everyone. If you are looking for a beachfront retreat, head to Seminyak or Nusa Dua, where you will find a plethora of high-end resorts offering world-class amenities and stunning ocean views.
For a more cultural experience, stay in Ubud, the cultural heart of Bali. Ubud is home to numerous eco-friendly resorts, boutique hotels, as well as luxury accommodation nestled in the lush rice terraces. Wake up to the sound of birds chirping and the sight of the morning mist enveloping the landscape.
If you prefer a quieter and more laid-back atmosphere, consider staying in the coastal town of Canggu or the serene village of Amed. These areas offer a more relaxed vibe, with charming guesthouses and beachfront bungalows that provide a peaceful retreat.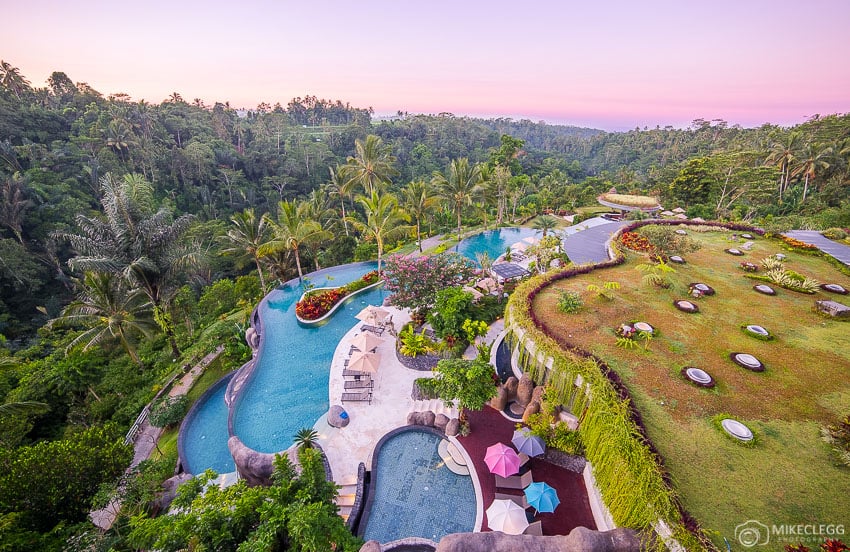 Summary
Bali truly offers a diverse range of experiences that cater to every traveller's interests. From the stunning beaches of Kuta and Nusa Dua to the cultural richness of Ubud, this tropical paradise has it all. Immerse yourself in the vibrant culture, explore ancient temples, indulge in spa treatments, and embark on thrilling adventures. With its warm hospitality, breathtaking landscapes, and delicious cuisine, Bali is sure to leave a lasting impression on your soul.
When visiting or planning a trip to this fantastic island, then be sure to add some of these best things to do in Bali to your itinerary for an incredible trip.
---
Top tours and activities for Bali
Discover top activities, tours and experiences below: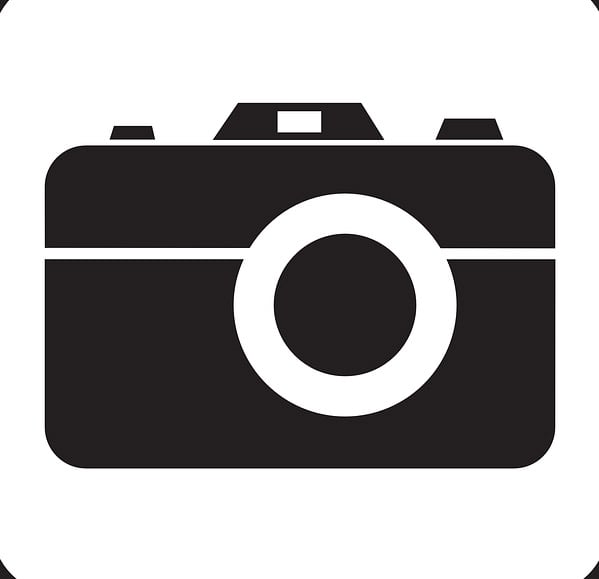 Related Articles