Acclaimed all over the world for its exquisite food, Italy has dictated trends and inspired the world's culinary scene for centuries. Pizza and pasta define the gastronomic legacy of this country, but Italy's peculiarity is the culinary richness. While you might need a lifetime to taste every traditional dish, you can start with these best foods and drinks to try in Italy.
---
1. Pizza Margherita in Naples
Pizza may be considered an international dish, but the truth is that it was born in Naples. And this is the only place on Earth where you can taste the primordial goodness just as it was invented.
Neapolitan pizza impresses with its simplicity. Don't expect extravagant ingredients. Italians like to keep it simple, and all you'll get is dough, tomatoes, basil, and mozzarella. Yet, the way these flavours blend equals perfection.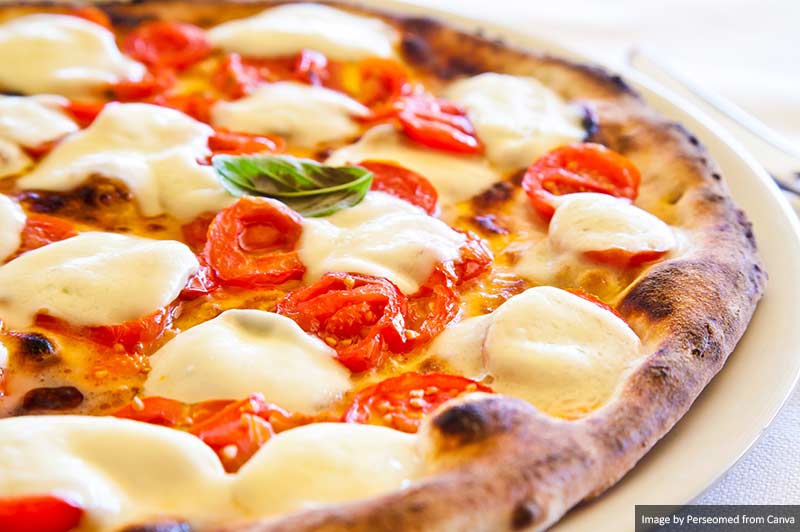 2. Gelato in Rome
This smooth and creamy Italian dessert was not invented in Rome; nonetheless, Italy's capital is a great place to taste it.
There are literally dozens of ice cream shops scattered throughout the city, and most of them sell traditional artisan gelato. Containing less butterfat and no air or water, this flavourful, velvety indulgence will surely make you rethink your idea of good ice cream.
Flavours vary widely from seasonal fresh fruit gelatos to creams, coffee, and even savoury kinds, so you can surely find one that you like.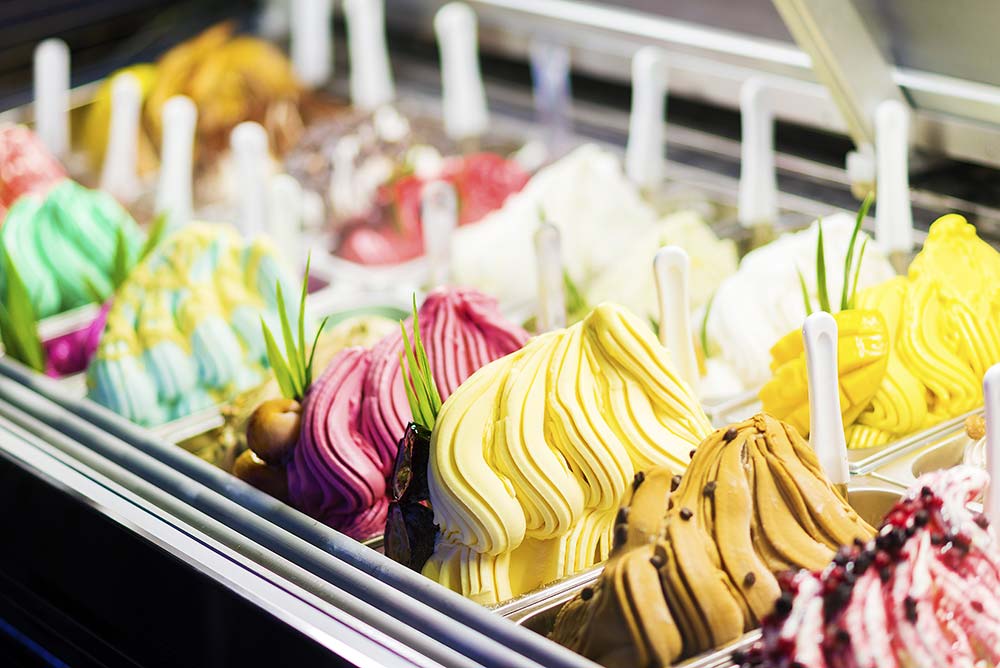 ADVERTISEMENT
CONTINUE READING BELOW
3. Bistecca alla Fiorentina in Florence
Often weighing around two kilograms, Bistecca alla Fiorentina is a staple of the Tuscan cuisine. By tradition, it's made from a specific meat cut from Chianina cow and prepared in a very specific way, over burning coals. Cooked rare but truly flavourful, this steak is meant to be shared with friends and enjoyed with red Tuscan wine.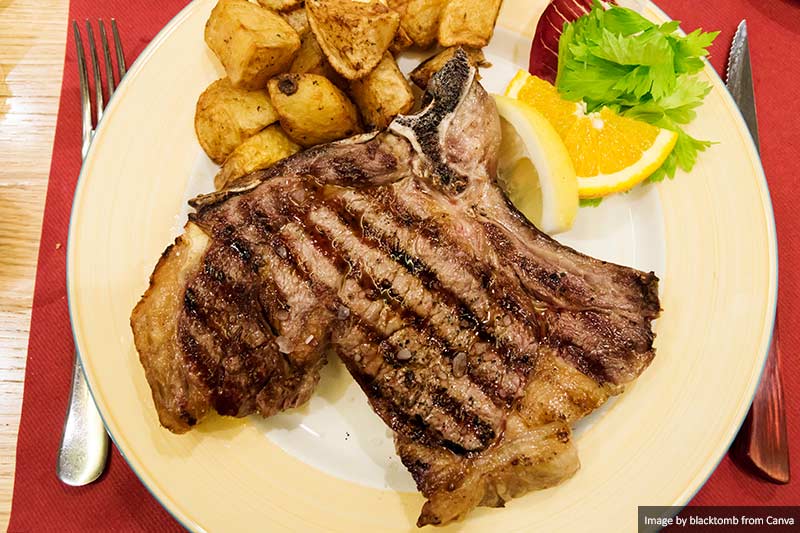 4. Limoncello in Sorrento
Sunny Amalfi Coast is known for its lemons, and also for one of the best digestives in the world, limoncello. You can find it almost everywhere in the Campania region; yet, the Italians swear by Sorrento's limoncello.
According to tradition and food masters, lemon trees enjoy the mild climate and volcanic soil of the coast, producing larger and more aromatic lemons. Whether this is true or not, it's hard to argue about the goodness in your glass when you're sipping it while admiring the Gulf of Naples.
5. Ossobucco alla Milanese in Milan
Diet food it isn't, but ossobucco alla Milanese is one of the most amazing veal stews you'll ever taste. And even though Milan claims paternity over this dish, there are so many versions of it in Lombardy that you'll need months to try them all. This bone-in veal shank slow-cooked in meat stock and white wine is often accompanied by polenta or saffron risotto. Rustic and hearty, this meaty masterpiece can surely coat your ribs if you have too much of it, but it's undoubtedly an exquisite indulgence to try while you're visiting Italy.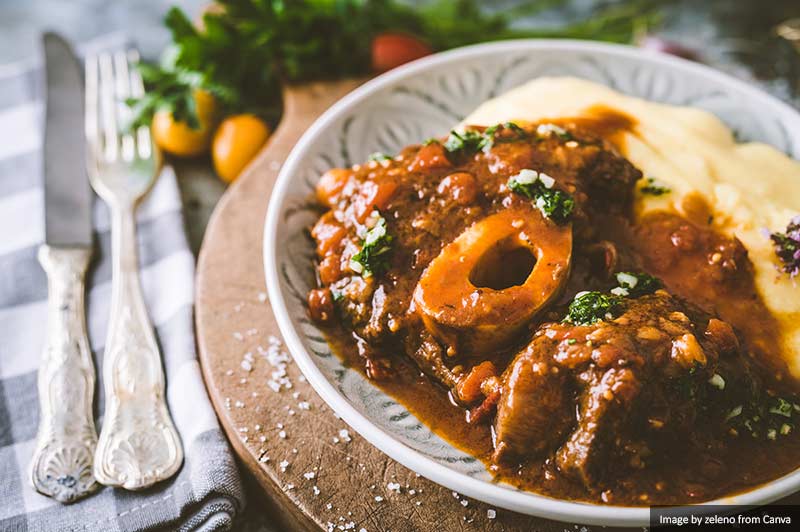 ADVERTISEMENT
CONTINUE READING BELOW
6. Truffles in Tuscany
Italy is renowned for its truffles. Not the chocolate kind, but the ones you actually find in the ground. The good ones often cost hundreds if not thousands of pounds, but you can have a taste by ordering tagliatelle al tartufo while exploring Tuscany.
Umbria and Piedmont are also famous for their precious truffles, and many restaurants and trattorias in these regions serve dozens of dishes featuring the expensive tuber as the main ingredient.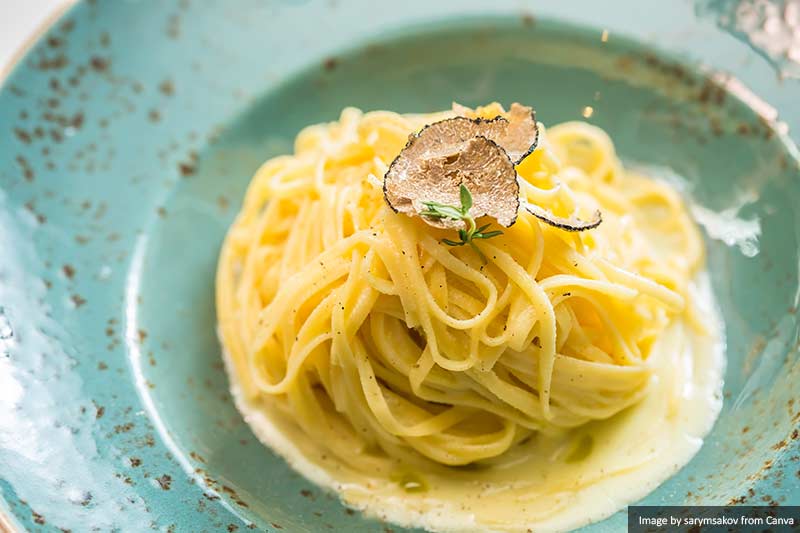 7. Focaccia in Bari
While focaccia isn't exclusive to Bari, people in Apulia region really know how to make it better than the rest of Italy. Focaccia is a flatbread, and that made in Bari is characterised by an incredible softness. The classic is topped with cherry tomatoes, garlic, and oregano; variants with potatoes or mozzarella are equally delicious.
No matter how you like it, pair your focaccia barese with a slice of mortadella or other cold cuts for a true heavenly delight.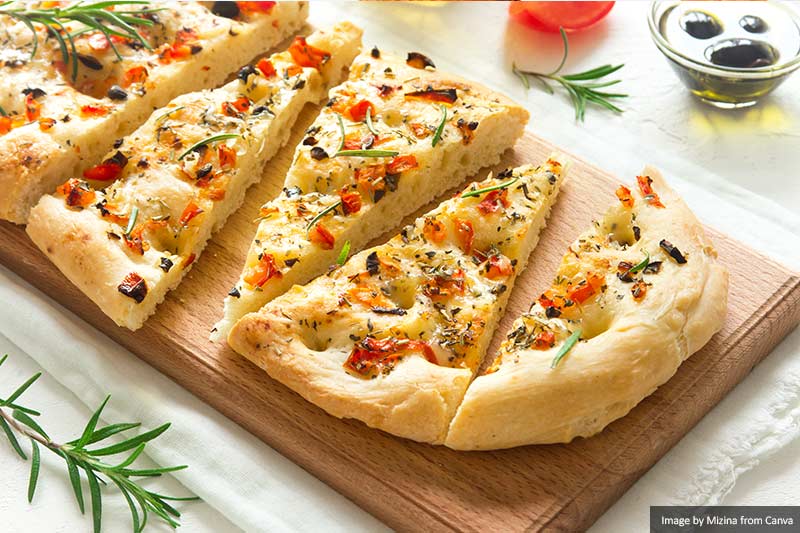 8. Arancini in Palermo
Home of the Italian street food, Palermo impresses with the variegated gastronomic palette. The Sicilian cuisine has strong Moorish influences and blends its Arabic character with the Italian exquisiteness.
There are dozens of dishes to taste in Sicily, but arancini is perhaps the most famous.
Cones of rice with a melty heart of ragu and mozzarella, arancini are often bite-sized delis to share with your friends.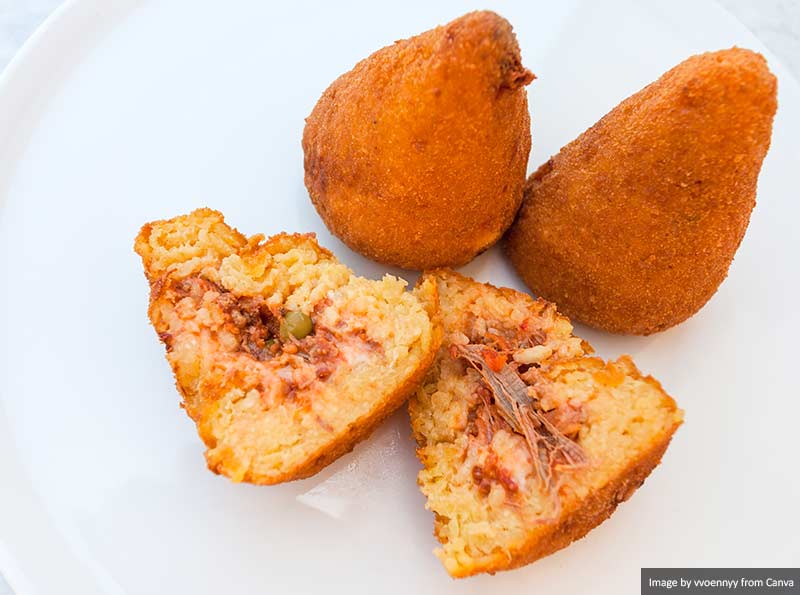 9. Tiramisu in Treviso
One of the most famous desserts in Italy, Tiramisu, was born in Treviso. Soft and creamy, it melts in your mouth and refreshes your mind with a generous dose of caffeine. There are many variants nowadays, but pastry chefs in Treviso rigorously follow the original recipe.
If you're a true fan of coffee, also know that at a stone throw's away, there is Venice with its opulent Café Florian.
Located in Piazza San Marco, Café Florian is the oldest café in the world. You'll have to pay a bit for a coffee here, but sipping your cuppa while listening to live classical music and admiring the crowds is priceless.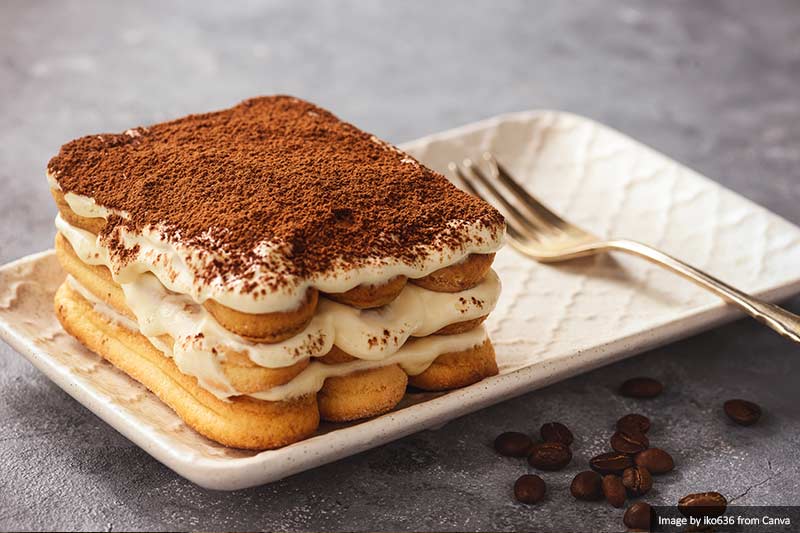 ADVERTISEMENT
CONTINUE READING BELOW
10. Barolo Wine in Piedmont
Italy is synonymous with exquisite wine. In fact, the country produces so many types of wine that it's hard to decide which is the best. Nevertheless, sommeliers and wine connoisseurs swear by Barolo.
Find it in Piedmont and pair it with local antipasti and a juicy grilled steak. Or embark on a wine-tasting tour. Whatever suits you best!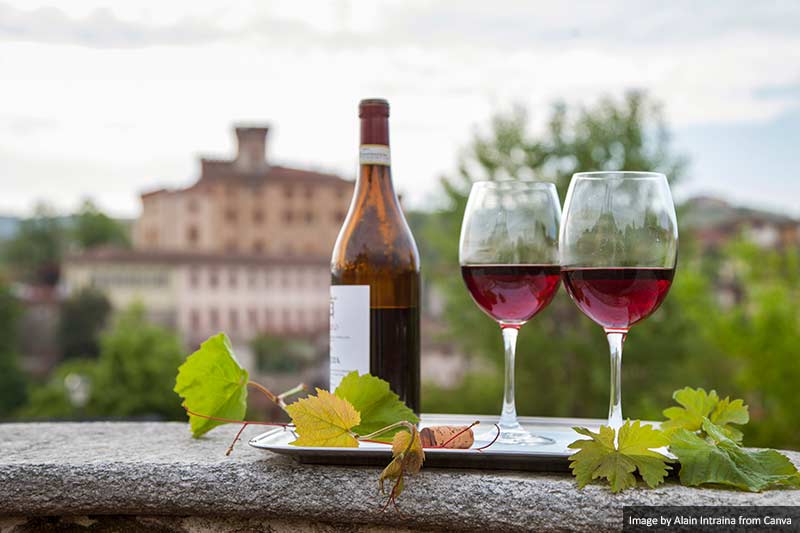 11. Italian Coffee
Coffee is a staple item that keeps many of us going throughout the day. When visiting Italy Coffee is a must-try item. In many places around the country, especially cities, be sure to visit a coffee bar. Here you'll find a fast-paced experience where you can grab a delicious Cappuccino, espresso or other variation before continuing your day. This is often enjoyed standing at the bar and in quite a social setting. Learn more about Italy's coffee culture.
Summary
It's hard to compete with Italy's culinary richness, and crafting a list of the best foods and drinks to try in the country is near impossible. From the alpine regions in the north known for their hearty dishes to the Mediterranean cuisine in the south, there are hundreds of foods and drinks to delight your palate. Start with the those on this list, but don't be afraid to try other dishes while exploring your destination. You'll most likely be surprised in a good way.
Related Articles