The global capital of fashion and design, an important financial hub, and packed with amazing art and culture, Milan attracts thousands of tourists each year. It's the second-largest city in Italy after Rome, and it's renowned for its cosmopolitan spirit. A unique destination that seamlessly blends frenetic big-city rhythms with the Italian 'dolce far niente.' If you're planning a trip, make sure to include these 10 best things to see and do in Milan on your list.
1. Milan Cathedral (Duomo di Milano)
Famed for its sublime architecture, the Milan Cathedral is located in the heart of the city.
Commissioned in 1386 and officially completed in 1965, it impresses with its Italian Gothic style. Majestically standing in the self-named Piazza del Duomo, it can easily amaze visitors with its truly magnificent façade crowned with countless towers, statues, and decorations.
The interior is just as splendid as the exterior. Colourful stained glass windows filter the light, reflecting mesmerizing shadows over the fantastic display of finely detailed statues and artwork.
Immense and overwhelmingly beautiful, Duomo di Milano should top any Milan bucket list.
TIP
You can buy a skip the line ticket through getyourguide.com. This also includes entry to the Duomo Terraces for awesome views of the city. Use the button below to find tickets.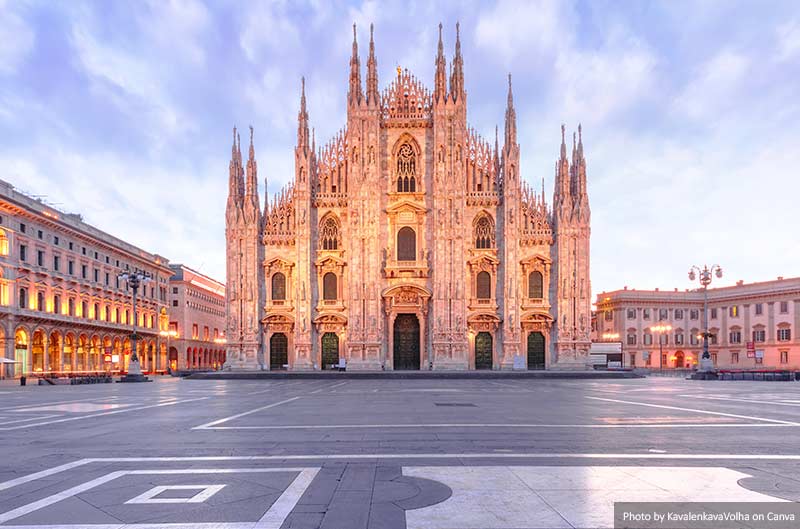 2. Galleria Vittorio Emanuele II
Milan knows how to blend fashion with art, and Galleria Vittorio Emanuele II is a must-see regardless of which category you fall into. Art lovers will appreciate the myriad of artworks displayed on the walls of the gallery. Fashionistas can have a stroll along the corridors and shop – or admire – designer clothes and accessories.
Created by Giuseppe Mengoni in 1877, this opulent indoor area is one of the oldest malls in the world as well as one of the most impressive shopping galleries.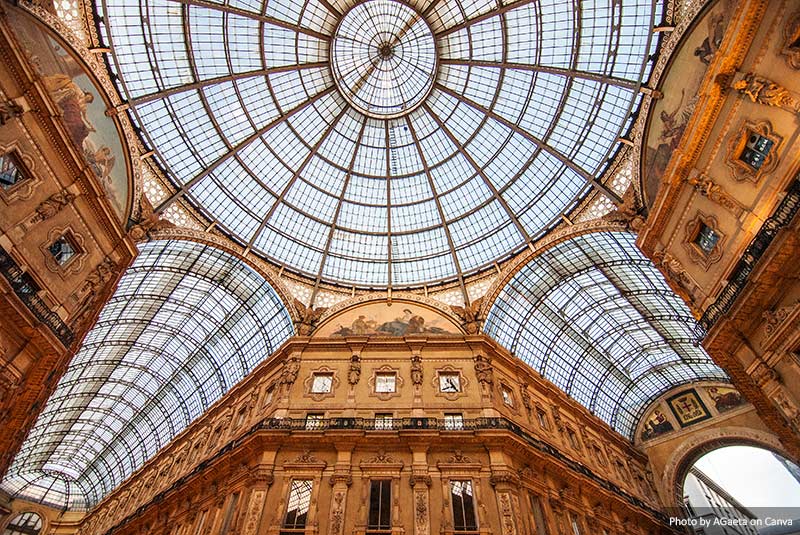 3. Castello Sforzesco
Not too far from the Duomo, Sforza Castle is another unmissable landmark in Milan. Once one of the largest citadels on the Old Continent, the castel was built in the 15th century by Duke Francesco Sforza. Turned into a museum, it now houses important relics, artefacts, and artworks.
Wander through its courtyards to breathe centuries of history, then walk out the back gate to discover Parco Sempione, one of the most beautiful parks in the city.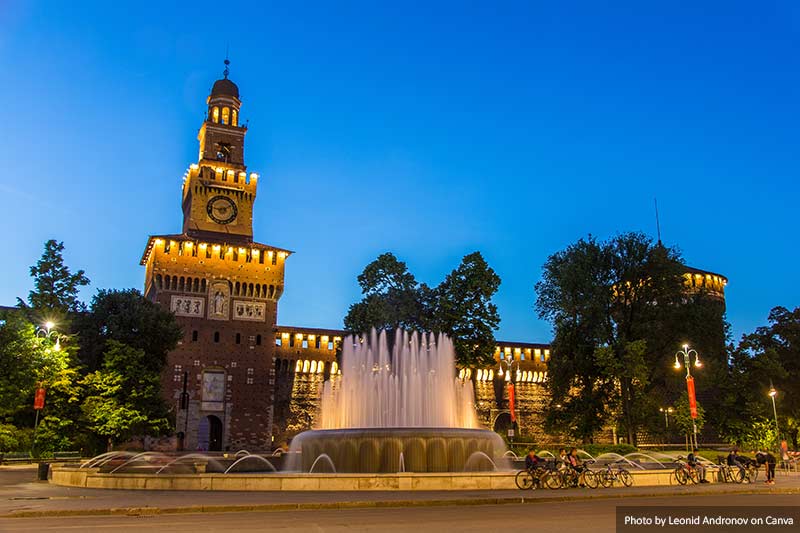 You May Like
4. Pinacoteca di Brera
Housed in Palazzo Brera, Pinacoteca di Brera is a fine art gallery like no other. It's easily accessible from Piazza del Duomo or Castello Sforzesco and contains an impressive collection of classic Italian art.
Converted into a museum in the 19th century, it houses artworks by Raphael, Bellini, Correggio, and Rubens.
The amazing courtyard is decorated with detailed sculptures dedicated to the main scientific and artistic personalities of Lombardy.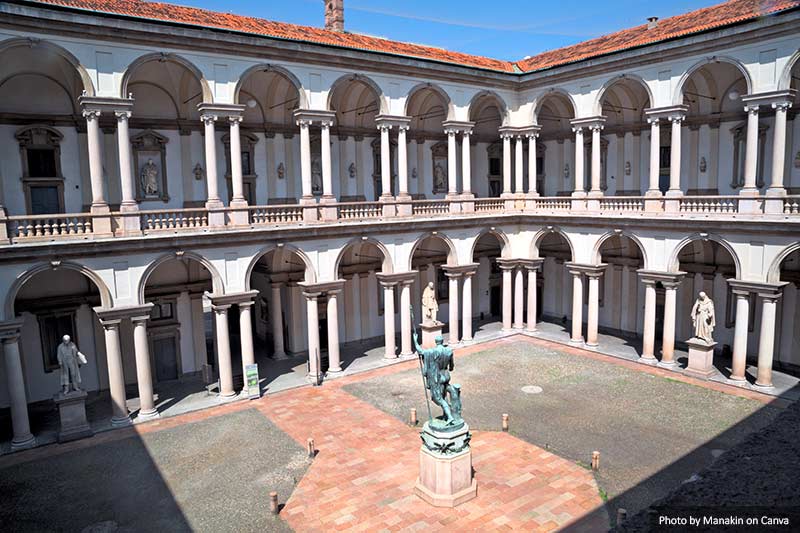 5. Teatro Alla Scala
Undeniably one of the finest opera theatres in the world, Teatro Alla Scala was founded by Archduchess Maria Theresa in the late 18th century. Attending a concert, opera, or play at the grand auditorium is an experience like no other. Yet, if glitz and high life are too much for you, check out the museum. From here, you can at least lay eyes on the opulent red and gold Beaux Arts interior.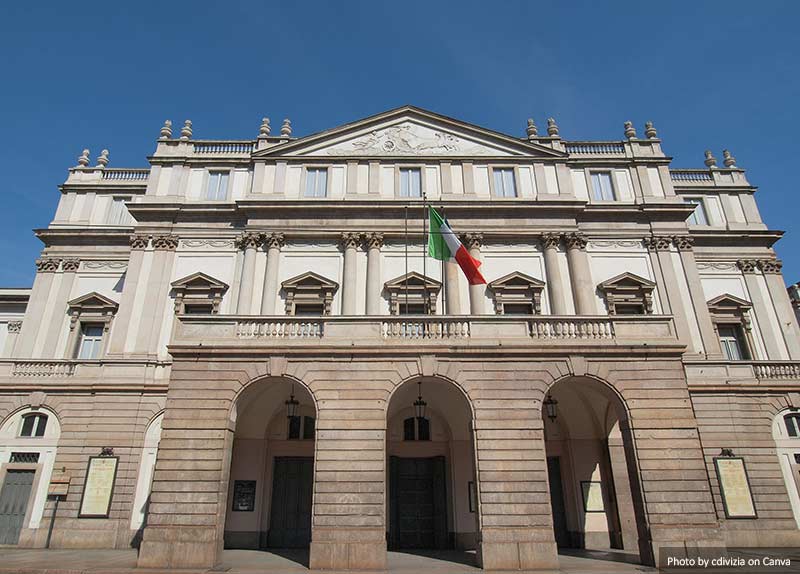 ADVERTISEMENT
CONTINUE READING BELOW
6. La Balera Dell'Ortica
Strolling from one sight to another will surely get you hungry sooner or later. Like all big cities, Milan is packed with places to eat.
Yet, for a different dining experience, go to La Balera Dell'Ortica. This typical trattoria is housed in a former railway station, and besides good food, it offers plenty of space for games and dancing.
Bocce Ball is their speciality, or you could attend a dancing class before or after dinner.
ADVERTISEMENT
CONTINUE READING BELOW
7. Pasticceria Chucchi
In Italy, Christmas is not Christmas without a slice of panettone, a sweet bread loaf originally from Milan. Trying it while visiting the city is a must in any season. And a great place where to find it all year long is Pasticceria Chucchi.
Specialised in baking panettone for over 70 years, this elegant, old-world pastry shop also has a few tables where you can sit and enjoy this sweet treat with a cup of delicious cappuccino.
8. Santa Maria Delle Grazie
One of the best things to see in Milan is Da Vinci's Last Supper in the church of Santa Maria Delle Grazie.
This late 15th-century mural is one of the most recognizable paintings in the world. Featured in Dan Brown's Da Vinci's code, it surely is an unmissable masterpiece.
After admiring this astonishing artwork, take your time to explore the rest of the church, which is embellished with an impressive collection of frescoes and statues.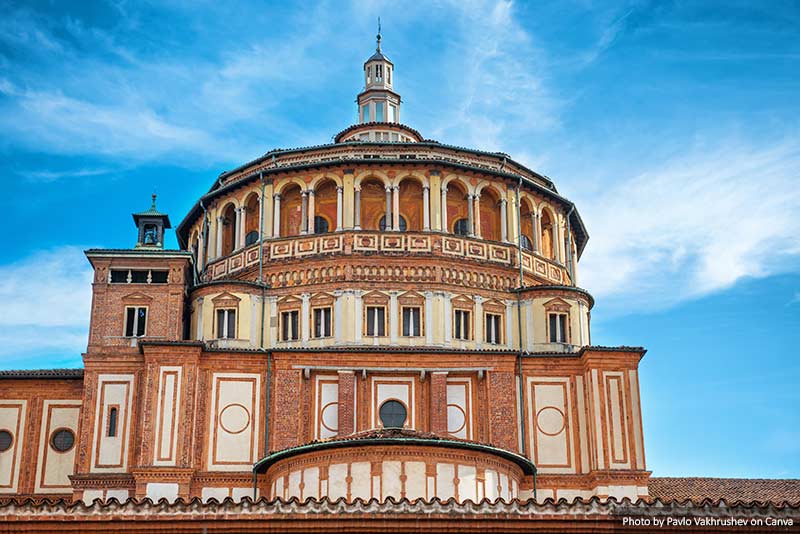 You May Like
9. Brera District
Each city has a quintessential district, and in Milan it's Brera. Located to the north of Duomo, this place transudes a Bohemian spirit. This vibrant district is packed and loaded with places to eat or have a drink, high-end shops, stunning architecture, and cobblestone streets.
Besides, the area is also full of art galleries and academies where you can find one-of-a-kind souvenirs.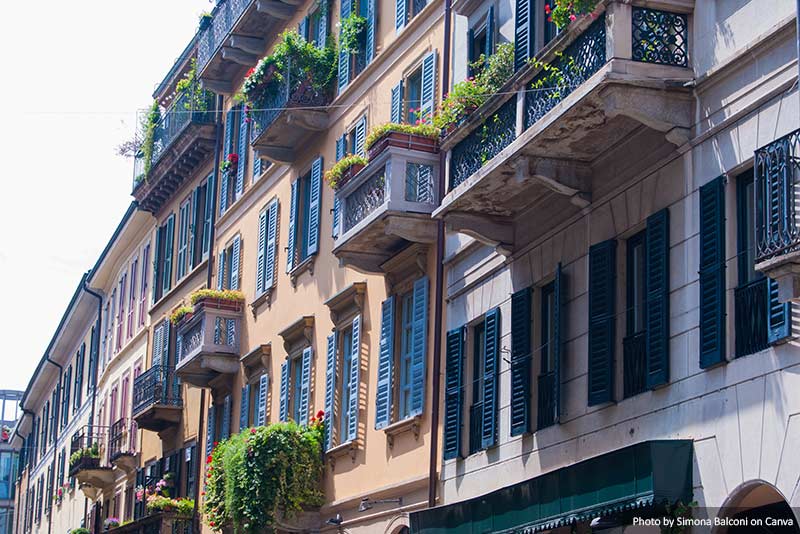 ADVERTISEMENT
CONTINUE READING BELOW
10. Leonardo da Vinci Museum
The world has had many geniuses, but no one can compete with Leonardo da Vinci. This legendary man was much more than an artist. An inventor, scholar, and visionary, it left an impressive legacy you can now admire in the Leonardo da Vinci National Museum of Science and Technology.
Besides many of his works, the museum also houses a huge collection of other scientific and technological inventions. No doubt, da Vinci's collection is overwhelmingly beautiful. Whether you want to see his Vitruvian man, model car drawings, or reconstructions of his flying machine, you can find them all in this museum.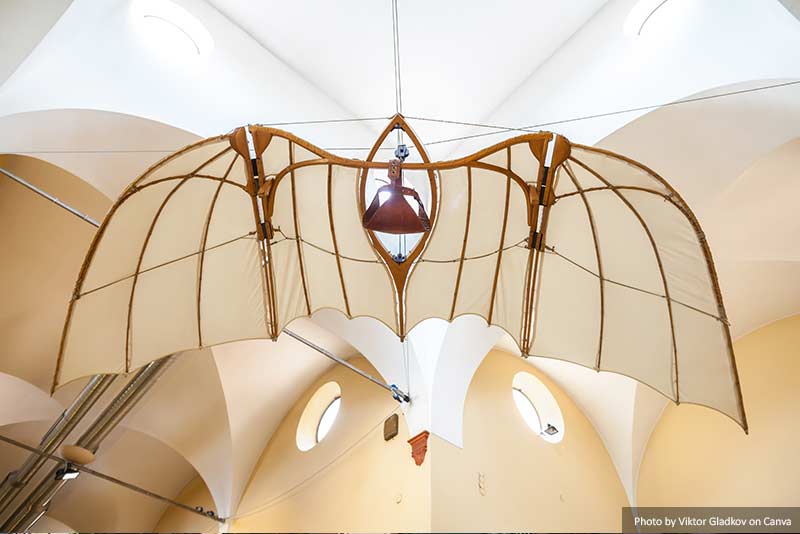 Summary
From high-street and designer fashion to art in all its forms and styles, Milan is a unique city to discover. Whether you're after shopping, culture, or unique dining experiences, this place has it all. Which are the best things to see and do in Milan is ultimately down to you. Get inspired by these ideas, create your bucket list, and go explore this wonderful Italian city.
---
Tours and Activities
Related Articles