Start booking your next trip here with our suggestions of the best places to book your travel. You can start searching for flights, trains, car rental, accommodation, as well as tours and activities through our recommended partners. You can also find accommodation and tours for many destinations through our 'book by destination' pages too.
Is it your first trip? If so then you may want to read Steps for Planning and Booking Your Next Holiday.
What would you like to book?
---
OR
---
Flights
Many trips will start with a flight, and this is especially true if you are travelling internationally. You can use a website such as Google Flights, our little flight search tool, Skyscanner, Expedia, KIWI, Momondo and KAYAK to start searching for your tickets. They compare fares across most major airlines which helps you find the best price.
Start your flight search here: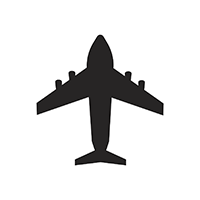 Flights via Google
We really like the Flight Search tool that Google offers. We find it easy to search for flights and connections and then click through and book should you find what you want. It's also incredibly quick and easy to add additional filters to narrow down your results.
Flights via easyJet
easyJet are our favourite airline when travelling in Europe and are our first choice for air travel when possible. They have approx 880 routes between 30+ European countries and offer great value flights making them a very affordable option.
Alternative providers: Skyscanner, KIWI | KAYAK | Momondo and of course direct if you have a preferred airline.
---
Accommodation
With such a huge selection of travel accommodation available, as well as different types it can sometimes be hard to know what to pick.  Find somewhere to stay below or visit our book hotels page to also start your search.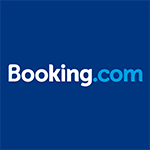 Accommodation via Booking.com
Booking.com is one of the best places to find and book your travel accommodation. On their website they list over 29 million properties across most destinations in the world. As well as this they offer a top website and app. We book the majority of our accommodation through them.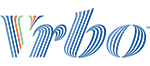 Accommodation via VBRO.com
VRBO (Homeaway) is another great place to find holiday accommodation and is a platform allowing homeowners to list their properties. They have listings in 190 countries covering all types of accommodation including cottages, cabins, apartments, farmhouses, villages and other properties. These would be great for those looking for more self-catered places to stay. VBRO is also part of the Expedia group.
Accommodation through Tripadvisor
Tripadvisor is a well know brand where you can find user insights and reviews into all things travel. Such as hotels, experiences, destinations and more. Tripadvisor also allows you to start your search for accommodation but is more of an aggregator service where they search across the market and different providers to offer you lots of options, as well as filters to help you narrow down your search. Should you then find a place you'd like to book, then when clicking through you'll be taken to the provider which may be booking.com, Expedia, Marriott or another provider to complete your booking.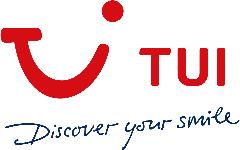 Accommodation with TUI
TUI are one of our preferred options for package holidays (see further below), but as well as this you can book accommodation-only from their choice of over 4,000 properties. These include places to stay around the world from luxury hotels, and villas to accommodation on private islands.
Alternative providers: Trivago | Hotels.com | Agoda | PlumGuide | Airbnb | HostelWorld, as well as direct of course.
For a fun way to search for accommodation, you could also use the interactive map below. Simply change your destination in the top box to change your search:
---
Tours and Activities
Once at your destination and to visit certain places you might want to go on tour, day trip, or know where to book your tickets. Below are some suggestions of where to find and book tours and activities. Also check out our tours, tickets and activities page to start your search.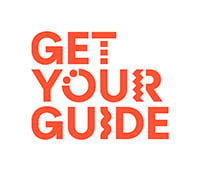 Tours and Activities via GetYourGuide
GetYourGuide is a fantastic service allowing you to find and book tours, excursions as well as attraction tickets. They offer 60,000+ options at places around the world. From guided tours, day trips, attraction tickets and heaps more. Along with free cancellation on many activities, paper-free tickets, and lots more benefits.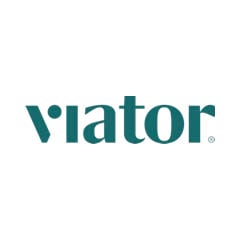 Tours and Activities via Viator
Viator (by Tripadvisor) are a huge company offering over 340,000 tours and activities in 2,700 destinations. So for any place in the world that you're thinking of visiting and if you're wanting to book something unique or fun, then you'll be sure to find it here.
Tours and Activities via Civitatis
Civitatis may be a lesser-known company for tours and experiences but are definitely worth checking out. One thing they offer which the other providers we've mentioned don't is free walking tours. These are especially good for when visiting cities as walking around on a guided tour is one of the best ways to learn about your destination. But as well as these free tours you'll also find over 45,000 other options available and many with free cancellation too.

Tours and Activities via Bookmundi
Bookmundi helps you find some of the best tours and activities across 130+ countries. They list around 15,000 options including holidays for those looking for adventurous experiences through to more relaxing beach getaways. When searching you'll find useful filters to narrow this down, and when you find a tour that you're interested in you'll find detailed information about the itinerary, what's included (and what's not), common questions and answers and more. As well as this you'll find reviews for many of the tours that they list which can help you to know whether the package looks like a good option for your trip.
Adventures Trips with G Adventures
G Adventures offers 800 different tours and trips to all 7 continents and as you can expect these can be full of adventure and excitement. The trips tend to consist of small groups and often include locally based guides. When booking you can find maps of your route along with details on the itinerary and the hardest thing will be deciding which trip you want to do. See some of the tour options by clicking below, or alternatively, read our suggestions of package tours for Africa and South America.
Alternative providers: TourRadar | Tripadvisor.
---
Transfers
Here are some options for booking transfers when you travel: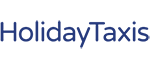 Transfers through HolidayTaxis
HolidayTaxis helps you to find and book your transfers when you travel. They work across 150 countries and over 21,000 destinations arond the world. What's more you'll get to enjoy 24/7 customer support, thousands of reviews and lots of transfer options from shared shuttles to private options.
Alternative providers: WelcomePickups
---
Trains and Buses
Trains offer a fast and comfortable way to get around (although not quite as fast as flying of course). When booking trains then do your research and try and travel off-peak, such as if peak prices are a lot more expensive. You can also sometimes get sleeper trains which allow you to travel overnight and then wake up at your destination. This can offer the added benefit of saving on a nights accommodation.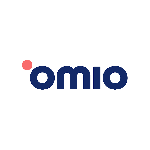 Trains via Omio
Omio provides a great service to find trains throughout Europe as well as North America. They are partnered with hundreds of providers and will help you find the quickest and cheapest routes as well as book your tickets.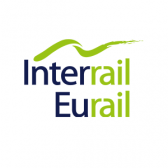 Europe Train Passes with Interrail and Eurail
Interrail and Eurail offers a travel solution allowing you to travel between 33 countries (and 40,000 destinations) in Europe using a single pass. You have total flexibility to travel between multiple countries and these are great for multi-destination trips. Interrail is for European residents and Eurail for non-European.
Train Passes with JR Rail
If you're travelling around Japan then consider getting a JR Pass or a Regional Pass. These allow unlimited travel over a certain number of days and would be perfect for exploring the country.
Alternative providers: Trainline | 12Go (SE Asia) | Italia Rail (Italy)
Buses
Another way to travel is by getting a bus and if you're travelling around Europe you'll find various coach companies offering incredibly cheap prices.
Buses via Flixbus
Flixbus are one of our favourite bus companies and we've used them many times before. They offer extensive connections all across Europe (and now the USA too), and often for super cheap prices. You can also often find night buses which are a great way to travel whilst you sleep and then arrive at your destination in the morning. This saves on accommodation so is great for low budget trips.
---
Car Rental
Should you be visiting a more rural destination, such as Switzerland, Scotland, Iceland etc, then you might want a car so that you can explore more and get around a lot easier. Below you can find our recommended option to start your search.
Cars via DiscoverCars.com
DiscoverCars.com are an award winning company and helps you search across 500+ providers in 145+ countries around the world. This means you'll be able to find a variety of vehicles for your travels and also compare prices to find what works best for you and your budget. They also include one-way rentals too which are handy if you aren't heading back to your original starting point.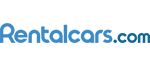 Cars via RentalCars.com
RentalCars.com help you in your search to find a perfect car for your trip. They search across 900+ car rental companies in 60,000+ destinations around the world so as to provide you the best options. They are also part of booking.com (our favourite accommodation company so you will know you're in safe hands.
---
Package Holidays
Package holidays are trips that often include your flights, transfers and accommodation. They are a great way to book a holiday if you don't want as much to plan, such as the case when booking everything separately. Here are some holiday companies that you might want to consider for package holidays. The options mentioned below are best for travellers leaving from the UK.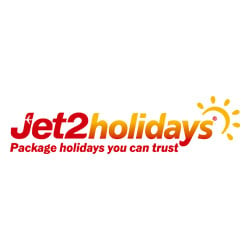 Holidays with Jet2holidays
Jet2holidays are an award winning holiday company offering package deals to 70 destinations, including Croatia, Cyprus, Turkey, Canary Islands, Greece and more. They have an average of 4.6/5 based on over 14,000 reviews on Trustpilot.
Great for: UK travellers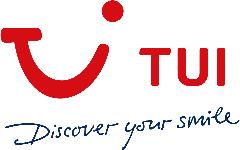 Holidays with TUI
TUI are leaders in the UK travel industry and are a great choice when looking for a package holiday. Whether you want a nice beach holiday in Europe, a city break, to explore North America, or want to travel further afield to Asia you'll find plenty of great options.
Great for: UK travellers

Holidays with Love Holidays
If you're travelling from the UK and would like a package holiday or something similar then also consider  Love Holidays. Love Holidays are an online travel agency that offer ATOL protection as well as flexible payment options. Destinations they offer include Portugal, Spain, Turkey, Greece, Africa and more.
Great for: UK travellers
Read Best Companies to Book Summer and Beach Holidays From the UK to read more and for additional options.
Adventure tours: G Adventures (Read more in the tour section above)
---
Ski Holidays
If you're travelling from the UK on a ski holiday then you'll find some suggestions of tour operators that offer packages such as flights, accommodation, transport, with the options of also booking your lift pass and ski equipment (or carriage) as well.

Ski Holidays with Skiworld
Skiworld are one of the biggest independent ski companies in the UK and have been operating for over 35 years. They offer various ski holiday types including catered chalets, self-drive, apartment holidays and short breaks. If you book one of their last-minute deals which are normally launched around November and then continue throughout the season then you might grab yourself an incredible ski deal and for a great price.
Great for: UK travellers
Alternative providers: CrystalSki.
---
Visas
Many destinations around the world require a visa to visit. Sometimes you can get these on arrival and these can cover you for a short period. To start your research you'll find an option below.

Check visas with iVisa.com
iVisa provides a great service and allows you to check what visa you need to visit different destinations. You can select which nationality you are and then the country you're going to. They'll then tell you what you need. Should you want help with applying and processing your visit they offer that service too (for a fee).
---
Other
Here are a few other services that you may find useful during your travels.
Luggage Storage
Stasher provides a way for you to find luggage storage at 150 cities across the globe. This includes 800 StashPoints. The price for doing so is very cheap starting at around £5 for the day. Your bag is also insured up to £1000. This solution is great if you need somewhere to leave your luggage whilst exploring.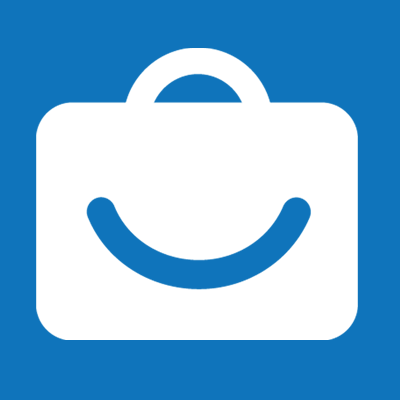 Luggage Shipping
My Baggage provides a service to ship and deliver your luggage. This could be useful if you are travelling for long periods and through different types of conditions (winter/summer) etc and don't wish to carry everything along with you. The service is also useful if you are studying or working abroad and need to ship more luggage than you can take on the plane. Finally, another way you could use the service is if you'd simply like to ship your bulky items to your destination rather than lug it around an airport.
---
Where to Go
Unsure where to travel? Then start your search using one of the links below to find ideas.
---
Common Questions
Should you book everything in advance when you travel?
When you travel there are benefits to booking in advance, as well as just booking as you go. It really depends on what kind of trip and experience you want. Such as if you're wanting a more chilled out trip and want to just relax once you arrive at your destination then it might be best to plan in advance. However, should you be backpacking or visiting multiple destinations with plenty of time then you could plan as you go.
How do you book travel?
For most types of trips, you'll need to book transport and accommodation as a minimum. Depending on where you're going (ie a local destination or abroad) you might need flights, trains, buses or a car. Once as your destination you may also want to enjoy tours and excursions which can help you to really discover the place you're visiting and have some incredible experiences that make your holiday unique. As well as booking everything separately then you may also want to book a package deal which is a more relaxed with many things included.
What are travel package deals?
Package deals are holidays/vacations that generally include your flights, accommodation, transfers and sometimes meals too. You can also get these for ski holidays where they can include your ski equipment too. Package holidays might also come with protection such as ABTA and and ATOL (UK) which protects your money (and you) should a major incidence happen. Another benefit of package travel deals is that when they are booked in advance they can often be paid for gradually which helps with budgeting.
How should you travel around a destination?
When at your destination you could travel around by getting buses trains, hiring a car, going on tours, or even getting internal flights. It will really depend on the place you're visiting, what you want to see, and the options that are available. See our tips for travelling in Europe.
Should you book tours and excursions?
Tours and excursions make it easy to explore your destination and also enjoy unique experiences that might otherwise not be possible. You can often get tours and excursions to visit nearby highlights, experience multiple activities or places, or even just walk around the place you're visiting with a guide. We'd generally recommend always having a look at what is available when you visit somewhere new.
Can you cancel travel after booking?
Some travel services offer the option to cancel after you've booked, or you might only have to pay a deposit upfront. This helps provide a little more flexibility should your plans change. We often use booking.com for our accommodation for this reason (other providers may also provide this). Should the option to cancel be important to you then always check the terms and conditions when booking before you pay.
---
Useful Articles and Guides
Deals, Discounts and Coupons (Saving you Money)
Steps for Planning and Booking Your Next Holiday
Ultimate Guide to Planning a Multi-Destination Trip