Niagara Falls is an incredible destination in North America, home to the mighty Niagara Falls collection of waterfalls. There are two parts of the falls with a Canadian and American side, each providing their own special views of the waterfalls.
Niagara Falls isn't just a great place for seeing this natural landmark though. You'll also find plenty of entertainment within the city, such as a big wheel, Dinosaur Adventure Golf, a revolving restaurant, casinos and heaps more. It would be safe to say there is something fun for all ages. Read more below on some of the top reasons to visit Niagara Falls Canada.
A great place to visit Niagara Falls from is Toronto which is only a few hours away and you'll find tours and buses allowing you to easily get between these cities. You could also hire a car too which would give you even more flexibility to see other places nearby, such as Niagara-on-the-Lake, which is a beautiful little town not far from Niagara Falls.
Below you can start looking for accommodation, as well as tours, activities and other services that you might find helpful during your trip.
---
Accommodation in Niagara Falls
Find your perfect Niagara Falls accommodation using this interactive map.
You can search for both hotels and apartments. Use the filters to adjust your search such as dates, number of guests, cost and more.
Note: Please wait a moment for the map to load as well as the suggestions of places to stay. Sometimes you may also have to just move the map slightly or zoom into your desired location to see additional properties which are available.
Click the buttons below to visit booking.com or hostelworld.com to find more accommodation options:
---
Accommodation Deal
Here is a deal that you may like:
ADVERTISEMENT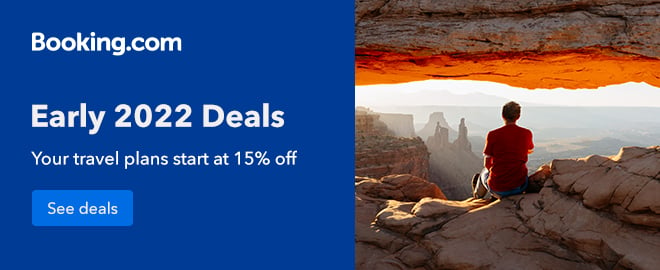 ---
Best Areas in Niagara Falls to Book Accommodation
If you're commuting such as by bus or train and visiting Niagara Falls on the Canadia side then we'd recommend staying in the main part of the city. There is plenty of accommodation to suit all budgets and Niagara Falls isn't particularly big so you can easily walk around and between what you'd want to see.
If you are driving and have some flexibility then you could also stay out of the city and even somewhere in Niagara-on-the-Lake, which is a beautiful town just north of the falls and popular for its local wineries.
---
Top Tours and Activities for Niagara Falls
Here are some top tours and activities that you may like for Niagara Falls. These are provided through our partner GetYourGuide. You can also use the blue-button a little below where you can be more specific with your search, including adding your dates, filtering by type of tour and many more options.
---
Airport Transfers
For transfers between your accommodation and the airport then have a look on HolidayTaxis for options.
---
Ground Transport
Below are services for finding transport. Head over to their site to start your search.
---
Our Articles on Niagara Falls
Here are some recent articles about or that include Niagara Falls:
---
ADVERTISEMENT
CONTINUE BELOW
5 Top Reasons to Book a Trip to Niagara Falls
Why should you book a trip and visit Niagara Falls? Here are some top reasons:
To see the Niagara Falls collection of waterfalls at night when they are lit up in multiple colours
For fun and entertainment on the rides around Clifton Hill
To venture on the Journey Behind the Falls experience allowing you to see the might of the falls up close
For relaxing and enjoying some wine at the nearby Niagara-on-the-Lake
For experiencing the Hornblower experience, a cruise that takes you along the Niagara River to the base of the waterfalls
---
Want to book somewhere else in canada? You can use the button below to go back to the list of places.