Start booking your trip to Thailand here and immerse yourself in this fantastic Southeast Asia country. From its bustling cities in the north such as Bangkok and Chiang Mai to the beautiful islands in the south, you'll find Thailand is packed full of highlights for travellers. Have a read of one of our articles further down for inspiration.
To experience the bustling cities, relax on beautiful beaches or immerse yourself into the culture of this Buddhist nation. From its capital Bangkok to the islands in the south, from the delicious food to the wild nightlife, Thailand is packed full of highlights for travellers.
Use the booking options below to find hotels and tours. You can also use the blue button at the end to visit our recommended providers booking.com and Viator to find more options.
If you're looking to book somewhere in particular then use the blue-buttons further below to find hotel and tours and to continue your search.
Further down you can also find some of our recent articles for your destination too.
---
Thailand Accommodation
Find your perfect Thailand accommodation using this interactive map. You can search for both hotels and apartments through booking.com and VRBO. Click the "More accommodation options" button to head over to booking.com to change or enhance your search.
Note: Please wait a moment for the map to load as well as the suggestions of places to stay. Sometimes you may also have to just move the map slightly or zoom into your desired location to see additional properties which are available.
Click the buttons below to visit booking.com or hostelworld.com to find more accommodation options:
---
Accommodation Deal
Here is a deal that you may like:
ADVERTISEMENT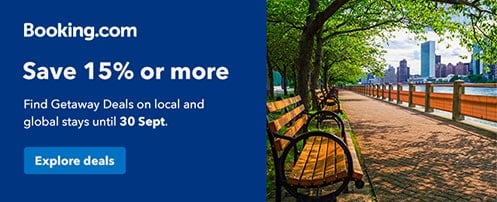 ---
Tours and Activities for Thailand
Here are activities that you may like for Thailand. These are provided through our partner Viator. You can also head over to their site using the blue-button further down to narrow down your search and add more filters.
---
Thailand Guided and Specialist Tours
If you're looking for a multi-day (or longer) guided itinerary then consider G Adventures who are specialists in these types of tours and have some great itineraries such as below.
Their Thailand tours come with heaps of features and will show you highlights from around the country, including cities such as Bangkok and Chiang Mai, as well as the stunning islands in the south.
Depending on which tour you choose they often include local guides, internal flights, additional transport, hotels, certain meals and more.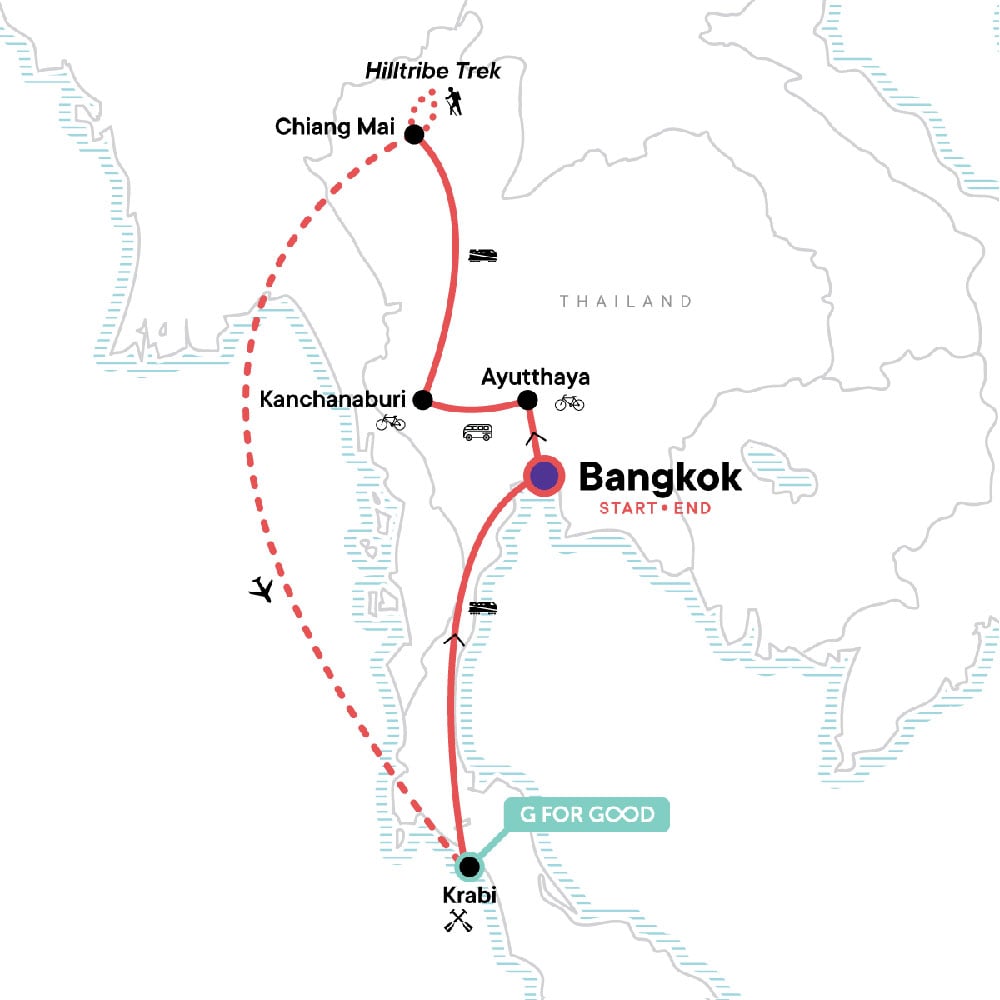 ---
Ground Transport
Below are services for finding transport. Head over to their site to start your search.
Note: 12Go aren't available for all countries in Asia.
---
Our Articles on Thailand
Here are some articles about or that include Thailand:
---
ADVERTISEMENT
CONTINUE BELOW
5 Top Reasons to Book a Trip to Thailand
Why should you book a trip and visit Thailand? Here are some top reasons:
To explore the incredible temples throughout the country, including the Temple of the Emerald Buddha at the Grand Palace in Bangkok.
For great nightlife experiences, not just in the cities, but also on the islands.
To enjoy the delicious cuisine and for a great price too – from high-end restaurants through to street food.
For its beaches in the south, where you can also enjoy boat tours, scuba diving and other water sports, or if you prefer simply relax on a white sandy beach.
To watch unique sports such as Muay Thai.
---
Want to book somewhere else? You can use the button below to find a different region and country.