Book your trip to Istanbul here and discover highlights from around the city. From exploring the Blue Mosque, cruising along the Bosporus or browsing and shopping in the Grand Bazaar, Istanbul has plenty of delights for travellers.
, Austria's capital, and get ready to get lost amongst the grandeur of the city. Explore the imperial Schönbrunn Palace, see views from the Stephansdom, or head out of the city to the vineyards and Kahlenberg where you can hike, enjoy wine and see views of the city.
Here are some booking options. Including hotels, tours and transport. This page is designed to start off your booking journey when planning your travels and provides suggestions of places to stay and tours to book and sometimes transport providers too. These are provided through our recommended partners.
Further down you can also find some of our articles for Istanbul.
---
Istanbul Accommodation
Find your perfect Istanbul accommodation using this interactive map.
You can search for both hotels and apartments through booking.com and VRBO. Use the filters to adjust your search such as dates, number of guests, cost and more. For additional options then click the "More accommodation options" button below the map to head over to booking.com.
Note: Please wait a moment for the map to load as well as the suggestions of places to stay. Sometimes you may also have to just move the map slightly or zoom into your desired location to see additional properties which are available.
Click the buttons below to visit booking.com or hostelworld.com to find more accommodation options:
---
Accommodation Deal
Here is a deal that you may like:
ADVERTISEMENT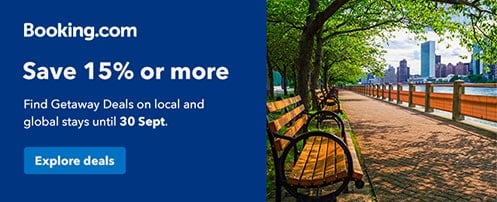 ---
Tours and Activities for Istanbul
Here are activities that you may like for Istanbul. These are provided through our partner Viator. You can also use the blue-button a little below where you can be more specific with your search, including adding your dates, filtering by type of tour and many more options.
---
Airport Transfers
For transfers between your accommodation and the airport then have a look on HolidayTaxis for options.
---
Ground Transport
Below are services for finding transport. Head over to their site to start your search.
---
Our Articles on Istanbul
Here are some recent articles about or that include Istanbul:
---
ADVERTISEMENT
CONTINUE BELOW
5 Top Reasons to Book a Trip to Istanbul
Why should you book a trip and visit Istanbul? Here are some top reasons:
To explore the Blue Mosque and Hagia Sophia
For boat cruises on the Bosporus
To enjoy great views from the Galata Tower
For a Turkish Bath experience
So as to enjoy classic Turish dishes
---
Want to book somewhere else in turkey? You can use the button below to go back to the list of places.