Book your trip to London and discover its highlights and charms from seeing Buckingham Palace, exploring its many parks, shopping along Oxford Street, or seeing a show on the West End.
Here are some booking options. Including hotels, tours and transport. This page is designed to start off your booking journey when planning your travels and provides suggestions of places to stay and tours to book and sometimes transport providers too. These are provided through our recommended partners.
Further down you can also find some of our articles for London.
---
London Accommodation
Find your perfect London accommodation using this interactive map.
You can search for both hotels and apartments through booking.com and VRBO. Use the filters to adjust your search such as dates, number of guests, cost and more. For additional options then click the "More accommodation options" button below the map to head over to booking.com.
Note: Please wait a moment for the map to load as well as the suggestions of places to stay. Sometimes you may also have to just move the map slightly or zoom into your desired location to see additional properties which are available.
Click the buttons below to visit booking.com or hostelworld.com to find more accommodation options:
---
Accommodation Deal
Here is a deal that you may like:
ADVERTISEMENT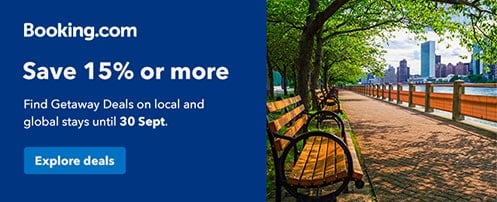 ---
Best Areas in London to Book Accommodation
London is split into zones with zone 1 being the most central part of the city. When visiting we'd recommend you book your accommodation in either zone 1 or zone 2 as this will mean you should be able to reach many of the attractions a lot faster and also find it easier to enjoy the nightlife too.
You'll find some great accommodation between Tower Bridge (such as the Shangri-la mentioned below) and the Houses of Parliament which is perfect for walks along the river. Accommodation around Soho, Mayfair would be great too as you'd be close to shopping areas such as Oxford Street, as well as bars and theatres.
London like any major city comes with accommodation for all budgets so you'll find everything from high-end suites and luxury hotels to dorms and hostels.
---
5 Top Hotels and Places to Stay in London
Here are 5 great places to stay in London:
---
Tours and Activities for London
Here are activities that you may like for London. These are provided through our partner Viator. You can also use the blue-button a little below where you can be more specific with your search, including adding your dates, filtering by type of tour and many more options.
---
Airport Transfers
You can get trains from airports in and around London. However, if you'd prefer a shuttle bus or private transfer by car then have a look on HolidayTaxis or consider some of the options through GetYourGuide below:
---
Ground Transport
Below are services for finding transport. Head over to their site to start your search.
---
Our Articles on London
Here are some recent articles about or that include London:
---
ADVERTISEMENT
CONTINUE BELOW
5 Top Reasons to Book a Trip to London
Why should you book a trip and visit London? Here are some top reasons:
To see Buckingham Place – Buckingham Palace is one of the best-known landmarks in London and is also the home of the Queen. Surrounding the palace you'll also find wonderful (and Royal) parks which are great to stroll through before reaching other parts of central London.
For walks along the River Thames – The River Thames runs through London and a walk along the paths on either side is a great experience. You'll get to see plenty of landmarks too, such as Tower Bridge, the London Eye and the Houses of Parliament. See London Skyline and Attractions  – Self-guided Photo Walk for inspiration.
To shop along Oxford Street – If you love shopping then London is a top place to visit. From Oxford Street and Regent Street to massive shopping centres such as Westfield you'll find a huge range of brands as well as flagship stores.
For fantastic views – London has one of the tallest buildings in Europe (The Shard), as well as heaps of other viewpoints throughout the city – all of which are perfect for those looking to relax with a view or to snap some great photographs. See The Best Viewpoints in London for top locations.
For a West End Experience – If you're looking for a great night out then London is a top choice. Within central London and the West End you'll find heaps of bars and theatres, as well as fantastic restaurants which will be sure to help you have an experience to remember.
---
Want to book somewhere else in UK? You can use the button below to go back to the list of places.