Are you thinking of a trip to India, and more specifically a trip to the region of Rajasthan? If so, then although you may not have heard of Bundi, you should definitely add it to your travel itinerary.
Bundi is a small town about 200km south of the popular Indian cities of Jaipur and Pushkar. It's a bit off the beaten track and so doesn't see as many foreign tourists, however, it's set to become more and more popular.
It's a chilled-out and authentic town set around a pretty lake surrounded by hills. It's a beautiful spot and definitely worth the detour if you're travelling in the region.
So if you think you might like to visit then read on for the best things to do and places to see in Bundi.
---
Taragarh Fort
The first thing you'll notice when you enter the centre of Bundi is Taragarh Fort and Garh Palace. This is on the hillside overlooking the lake.
Built-in the 14th century at a height of 500m, it's one of the most photogenic forts in Rajasthan. It is also one of the top places to visit in Bundi. Although the inside of the fort isn't as well maintained as some others in the region, it still has some beautifully decorated archways and ceiling frescoes. It also offers amazing views of Bundi and the lake.
You can view the fort from the lake and nearby viewpoints, but a nice chilled evening activity is visiting one of the many rooftop restaurants around the fort. This way you can see the sunset and watch as millions of bats fly from the fort at this time. The fort then lights up once it gets dark, so looks even more spectacular.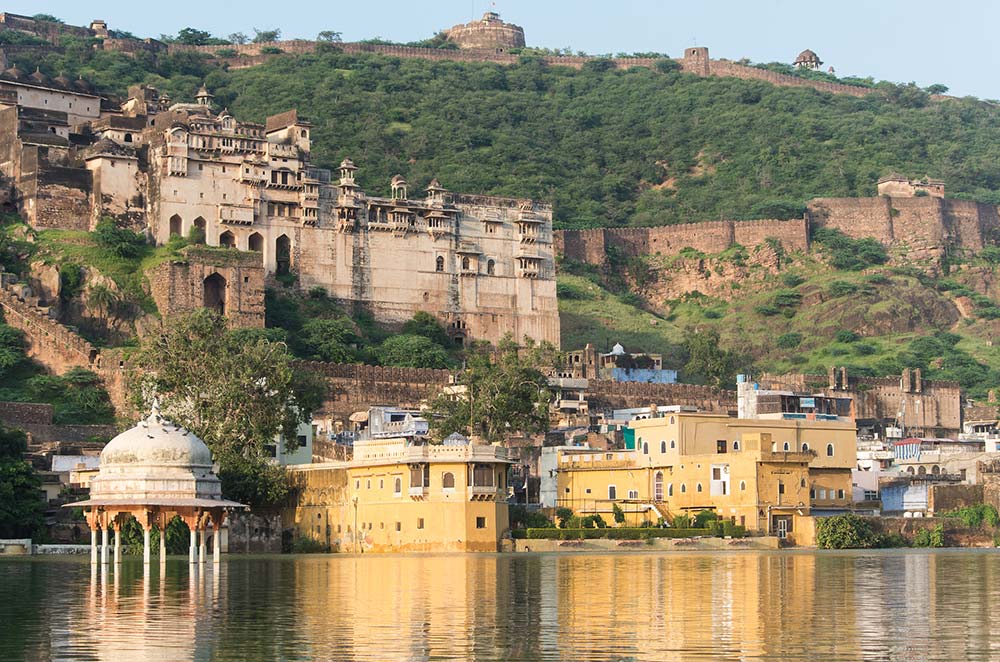 Nawal Sagar Lake
Right in the middle of Bundi, Nawal Sagar Lake (seen below) is a relaxed spot to have a stroll around. It also provides great views of the Taragarh Fort with the reflection in the water, especially in the evening when the fort is lit up.
You'll find many locals chilling around here in the evening. Make sure to try kulfi – a traditional Indian ice cream – from one of the many vans parked up around the lake.
This is one of the best things to do in Bundi so be sure to add to your list.
ADVERTISEMENT
CONTINUE READING BELOW
Sunset Viewpoint
On a hilltop opposite Taragarh Fort you'll see a small round structure with columns which provides the perfect sunset spot whilst in Bundi.
The path is a little bit difficult to find but starts on the main road above the town and, once you find the trailhead, it takes about 20 minutes to walk up. You'll likely have the spot all to yourself though, or maybe just with a monkey or two for company!
Stepwells
Bundi is famous for having a large number of stepwells and all of them can be visited by walking from the centre of town.
Stepwells are wells or ponds with a long corridor of steps which zig-zag down to the water. Note that the water at the bottom is not that clean and definitely not for swimming! But the symmetry of the steps make them extremely photogenic, and you'll likely have seen photos of them on Instagram.
You'll find three different stepwells and it's worth adding a couple of these to your itinerary of places to visit in Bundi. These include Dhabhai Kund, Raniji Ki Baori and Nagar Sagar Kund. The first one is free to visit whilst the others require a small fee.
ADVERTISEMENT
CONTINUE READING BELOW
Jait Sagar Lake
As well as the lake in the centre of Bundi, you should also make time to visit Jait Sagar Lake. It's about a 30-minute walk through local streets to reach here. Around the lake you'll find the pretty Sukh Mahal Palace, and if you hike up to Mandhata Balaji you'll be greeted by amazing views of the lake and Bundi town.
If you want to hike more, you can actually continue from here to Baba Mira mosque. Although the mosque itself isn't anything special, the route down from here back to Bundi town has a couple of viewpoints with pretty amazing views.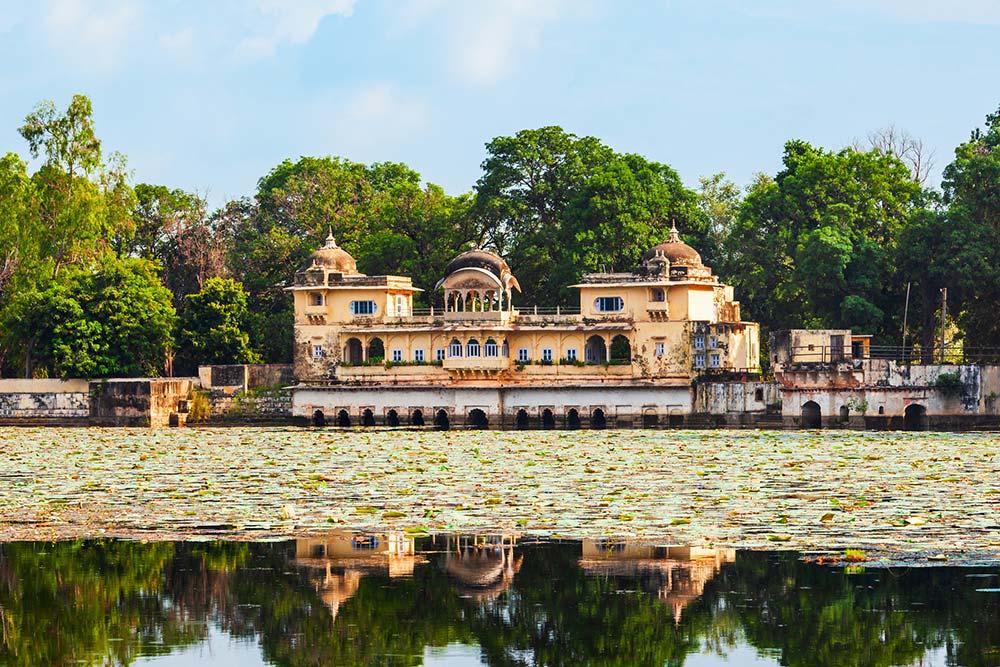 Sun Cenotaph
The Sun Cenotaph requires some effort to get to. Although you can see this small monument high up on a hilltop on the left side of Taragarh Fort, finding the path to it is another story! However, if you can find your way there you'll be rewarded with the most amazing views of Bundi and the surrounding hills and countryside. The views are stunning, and at sunrise are simply mesmerising.
From the Sun Cenotaph you can continue all the way along the hill ridge until you reach the TV tower. You can then hike back down past Taragarh Fort.
ADVERTISEMENT
CONTINUE READING BELOW
Bhimlat Mahadev Waterfall
Just outside of Bundi lies this beautiful waterfall. If you want to get out and explore the nature around Bundi then this is the perfect spot. There is a viewpoint and walkway which showcases the waterfall from above, and you can also walk down to the base. The stairs leading to the bottom are steep but once you reach the bottom you'll be awed by the scenery, and can also take a refreshing swim in the waters.
Although you'll need to take a taxi from Bundi to visit, the waterfall is totally free and a great spot to chill for a few hours.
Summary
Bundi is still a local town not fully developed as a tourist spot. This means that it can sometimes be difficult to find established hiking routes and the sights are not always that well maintained. However, if that doesn't put you off and you're willing to make a little effort, you'll be rewarded with a pretty and authentic Indian town, where locals will say "hello" in passing and be generally interested in talking to you. Plus you'll have most of the beautiful sights listed above all to yourself.
Be sure to add some of these top things to do and places to visit in Bundi during your visit.
---
Tours and activities for Bundi
Discover top activities, tours and experiences below: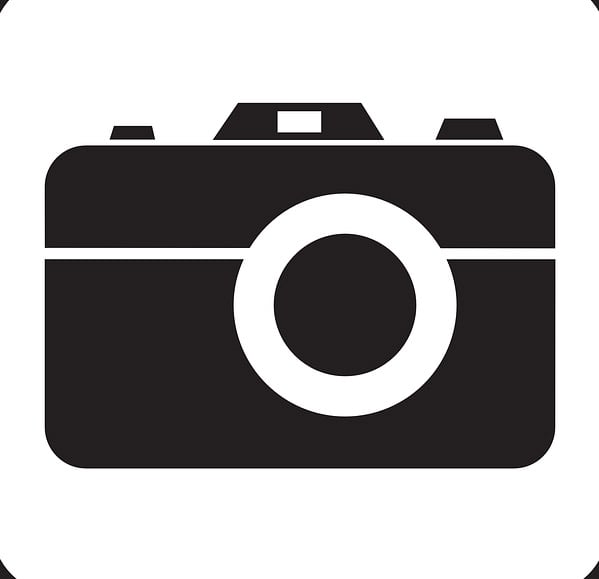 Related Articles