I recently received the Concepter iblazr2, which is a small light that you can use with your phone, DSLR, as a flashlight, or even as a light on your desk. The gadget consists of four high powered led lights that can be adjusted for different light intensities and colour balance/warmth.
Disclosure: @mikecleggphoto / Travel and Destinations was sent the Concepter iblazr2 in exchange for a review and mentioning of the product on our social Media channels. Although we received the item for free, our review is honest and based on our own opinion, not that of the brand/developer.
It is delivered professionally in a well-packaged box, and the item comes with a USB charging cable, a white diffuser, a key fob, bracket to attach it to your phone and a well-written instruction manual in multiple languages.
What is it like?
The gadget is quite small and could easily fit into your pocket, camera bag or anywhere else you'd want to put it. It was smaller than I expected so make sure you put it somewhere you won't forget.
It is well made, robust and feels solid to touch. There is a button on the side that you can use to turn it on and access the different modes. On the back there is a sensor which you can use your finger to slide and adjust various settings.
The light emits a strong light and can provide ample light on subjects which aren't too far away. The battery seemed to last for a good number of shots without losing power.
What can the Concepter iblazr2 be used for?
The iblazr2 has a large number of uses, some of which include…
An external flash for your phone via Bluetooth.
A continuous light for your DSLR.
Taking videos in low light (of a close subject).
Using as a light for Skype.
A reading light.
A desk light for writing.
A directional light (photography).
A flashlight.
A hanging light when you are camping.
Using with an SLR
To use with an SLR, you need to turn the light on (continuous mode) and set the required light strength and warmth/colour balance.
Example images
| | |
| --- | --- |
| No light | With light |
Spotlight app or native camera app
To use the device with your phone, you can download the dedicated Shotlight app, or you can connect your phone to the device by Bluetooth and then by double-tapping the flash icon on the back of the gadget, it will take the picture.
If you download and install the Shotlight app, you select the device in the app and click the shutter (take a picture) button to take a photo. You also have options to adjust the light strength and colour temperature in the app.
During our tests we found having the light on continuous mode, not using Bluetooth worked best for us.
Other accessories
Here are some accessories that are currently available for the product.
Different coloured diffusers – You can buy different coloured gels to add some mood or effects to your images.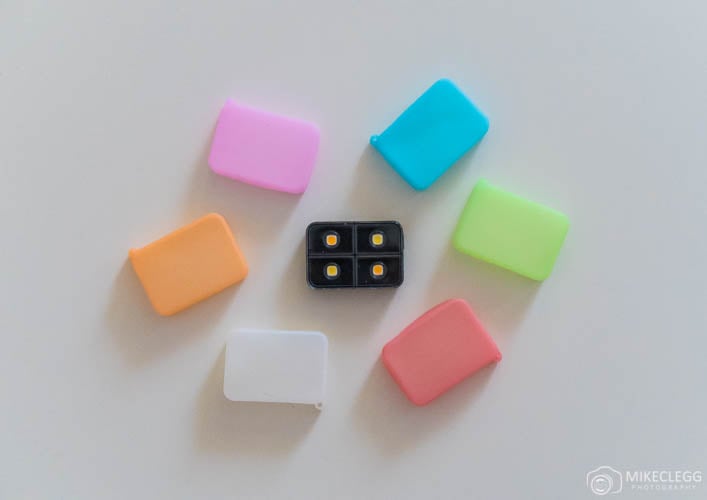 Desk Light– Using a special attachment that plugs into your USB ports you can use the gadget as a light for your desk. This would be helpful to use whilst travelling in a car, bus, plane etc, where you needed a light for reading, or writing.
You could also plug it in a portable charger if you didn't have a laptop. It helps using the flexible cable attachment as it is firm and you can angle it in different directions.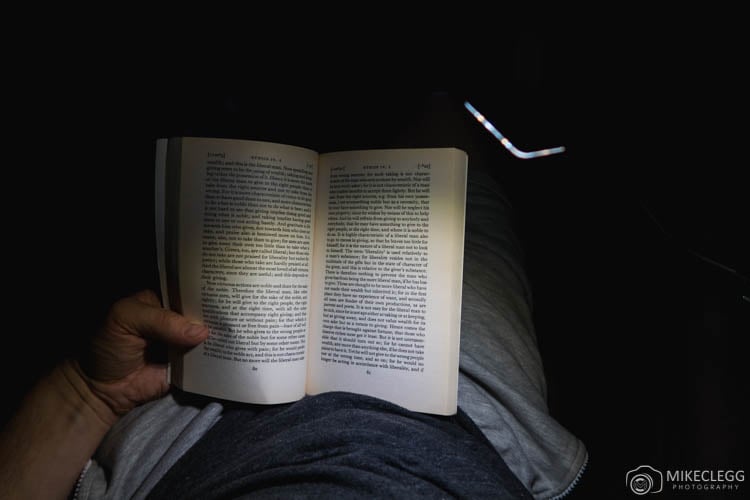 What we like about the iblazr2…
It's small and really portable.
It feels well built and high quality.
The light is bright and it's good that you can adjust the strength.
Being able to adjust the warmth is a great feature.
There are lots of accessories available.
It is quite a versatile product, with lots of different ways to use it..
What we think could be improved…
When using the native camera app, it would be good to be able to adjust the warmth or strength of the light, as sometimes it was a bit bright.
We found connecting via Bluetooth sometimes required resetting the connection and then reconnecting (this could be a phone issue).
For the Shotlight app we didn't like the light coming on when setting the power or colour balance, we would rather set it and then take the picture.
For the Shotlight app we often had to reconnect to the device and it didn't stay connected. Again this could be a phone issue.
It would be good if it was possible to adjust the strength of the light by swiping left or right on the back.
The light can be quite bright even at the lowest setting, so using for front facing videos and Skype can be a bit difficult. I think a lower setting would be good.
Conclusion
The Concepter iblazr2 is a great bit of kit to have in your bag or pocket. It has plenty of different uses and provides good light power. It isn't quite as powerful as a professional flash and you can't bounce the light, but it is perfect for taking pictures where you can get fairly close to the subject and you need a good front-facing light. Going forward I will be using it with my Canon 6D when I don't want to carry my larger flash around.
To learn more about the product head to…
concepter.co/iblazr2/