London is often the port of entry for people visiting England. But while London is a fantastic place to visit there are plenty of other places throughout England that are also worth seeing. Some of these are great to visit for long trips, but there are also places within easy reach of London that make for a great day out. As well as this there are lots of day trips which are perfect for groups and families. Below you will find some top suggestions. Here are some of the best day trips to take from London.
---
Bath
Bath is a beautiful city and the furthest place from London in this list. But with fast trains from the capital this shouldn't deter you from a visit. The city has old and unique Georgian architecture and some very famous attractions such as the Roman Baths. Although you may want a dip these are just for seeing, whilst the nearby Thermae Bath Spa allows you to immerse yourself in the water for a wellness experience. Other highlights include climbing Bath Abbey's tower for fantastic views of the city, visiting the museums, as well as tours and boat trips along the river.
For those that like shopping you'll find a large variety of options. Including boutique places to more well-known brands. We suggest exploring the city centre close to Bath Abbey to enjoy these cute streets and shops.
Travel time from London (approx)
Train: 1 hour 20
Bus: 3 hours
Drive: 2 hours 30
Tours: See options
Tourism website: visitbath.co.uk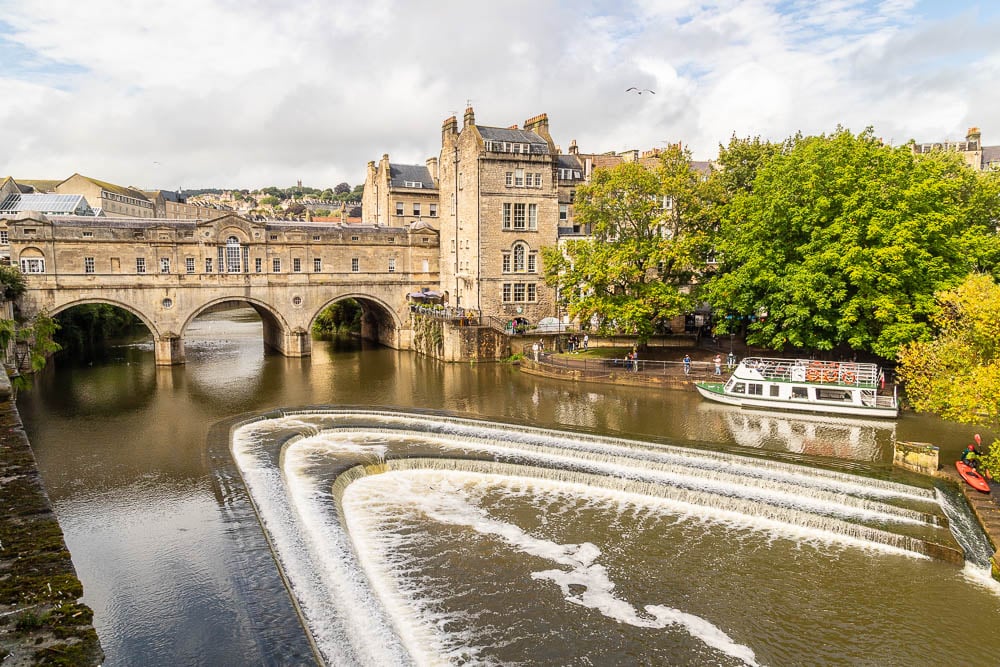 Tour Idea
Brighton
You'll find Brighton directly south of London and not much over an hour on the train. The city is hugely popular with its fantastic pier, large beach, cute shops and great nightlife. Whilst in the city must-things to do include seeing the Royal Pavilion, enjoying amusement rides and other entertainment on Brighton Pier, as well as seeing the city from the British Airways i360 tower. Brighton is one of our favourite destinations in this list and a must-visit if you have the time and want a great day out. As well as that with it's fast connections it is an easy day trip from London.
Travel time from London (approx)
Train: 1 hour – 1 hour 20
Bus: 2 hours 30 – 3 hours
Drive: 2 hours – 2 hours 30
Tours: See options
Tourism website: visitbrighton.com
ADVERTISEMENT
CONTINUE READING BELOW
Hastings and Rye
Hastings is a town located along the south coast and is famous for the Battle of Hastings in 1066, between William the Conqueror and King Harold. The town has plenty of attractions for a day out, including spending time on the beach, seeing the medieval Old Town, visiting the ruins of Hastings Castle and going for walks on the pier.
Rye on the overhand has the extremely cute Mermaid street (seen below), the Rye Castle Museum, as well as cute pubs and shops. When visiting Rye you probably wouldn't need a huge amount of time, probably just a few hours.
Hastings and Rye are fairly close together (20 mins by train) so we recommend visiting both of these places together.
Travel time from London (approx)
Train: 1 hour 44
Drive: 2 hours 15
Tourism website: visitbritain.com…hastings
Seven Sisters Cliffs
The Seven Sisters Cliffs are part of the South Downs National Park and consist of wonderful chalk cliffs and hills. They make for a more active day out where you can hike between the towns of Eastbourne and Seaford. The hike will require a moderate level of fitness (especially if you want to complete the entire route), but along the way you'll enjoy scenic views of the English coast and see the Belle Tout Lighthouse and Beachy Head Lighthouse.
Around halfway along the route between Seaford and Eastbourne you'll find the National Trust cafe, and closer towards Eastbourne is the Beachy Head pub. These make for a great lunch or dinner stop.
Another way to visit these cliffs is through a day tour such as this one by GetYourGuide, or through guided hikes which you can sometimes find on Meetup.com.
Travel time from London (approx)
Train: 1 hour 24
Drive: 2 hours 30
Tour option: See options
Tourism website: sevensisters.org.uk
Tour Idea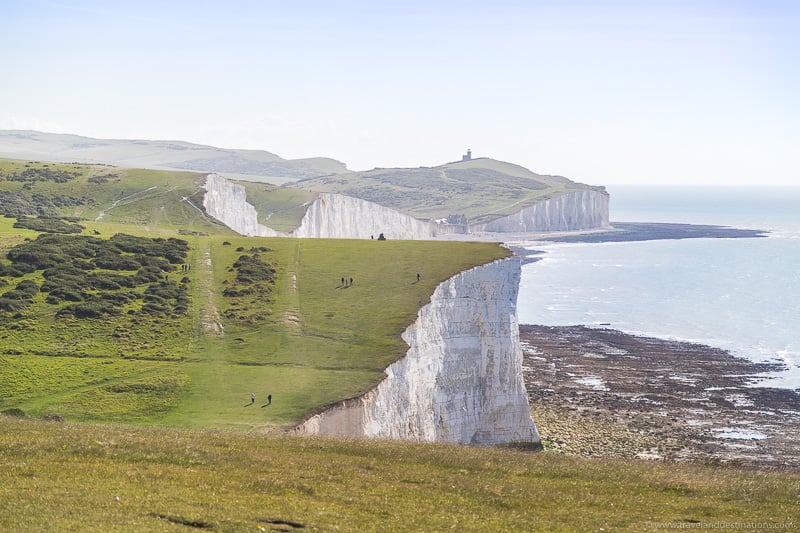 ADVERTISEMENT
CONTINUE READING BELOW
Cambridge
Famous for its university Cambridge is also a lovely city to visit. The city is easily visited on a day trip from London and is just over an hour on the train. When visiting Cambridge spend time admiring the university campus, going on a punting tour along the River Cam and relaxing in some of the city's parks. You'll also find various museums worth visiting such as the Museum of Cambridge, the Museum of Technology and The Fitzwilliam Museum. Finally, if you've ever been to Venice then you'll be interested to visit the Bridge of Sighs which is aptly named after the one you'll find in Venice.
Travel time from London (approx)
Train: 1 hour 20
Bus: 2 hours 15 – 2 hours 50
Drive: 1 hour 45
Tours: See options
Tourism website: visitbritain.com…cambridge
Canterbury
Canterbury is a popular university city. You'll find it south-east of London, approx 1 hour to 1 hour 30 on the train. The city is famous for the Canterbury Tales, its old city walls as well as the grand Canterbury Cathedral. If you're arriving via Canterbury West then you'll likely walk past the medieval Westgate Towers which you can also climb for views. Nearby is the Westgate Gardens which in the summer is the home of colourful flowers. A little bit further into the city you'll find the main high street which is full of shops, restaurants and bars. A highlight when visiting Canterbury will be to take a river tour allowing you to learn more about the city. Two options include canterburyrivertours.co.uk and canterburypunting.co.uk.
Travel time from London (approx)
Train: 1 hour – 1 hour 30
Bus: 2 hours
Drive: 2 hours
Tours: See options
Tourism website: canterbury.co.uk
Tour Idea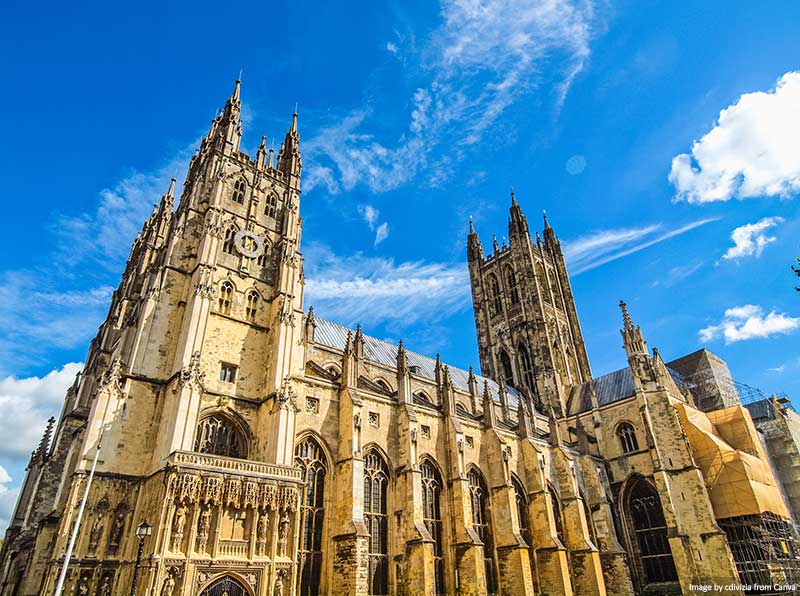 ADVERTISEMENT
CONTINUE READING BELOW
Cotswolds
The Cotswolds are a beautiful part of England found west of London close to Wales. They consist of various villages which are extremely picturesque with old honey-coloured architecture, cute streets and classic pubs. One of the most beautiful spots includes Castle Combe which you'll often see postcard shots of such as below.
When visiting the Cotswolds we recommend driving as this allows you to see several of the villages in one trip. Another option is to take a day tour such as this one on GetYourGuide which allows you to see a variety of places.
Travel time from London (approx):
Tours: See options
Tour Idea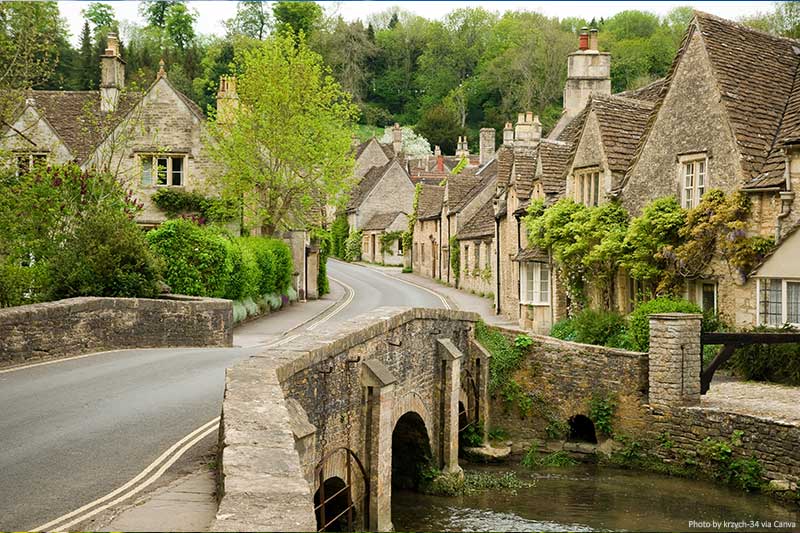 Stonehenge
Stonehenge is one of England's most historic and mysterious landmarks. No one quite knows how or why it was created which makes a visit highly intriguing. When visiting you'll get to walk among the giant rocks that form the circle, as well as see exhibitions and Neolithic Houses, allowing you to imagine how people may have lived in the past.
The easiest way to visit is by driving or on a guided tour from London, which might also include other places too such as Bath. If you're travelling by train then you'll need to go to Salisbury and then take a tour or bus from there.
Travel time from London (approx)
Train: 1 hour 30 (to Salisbury). You then need to take a bus or tour from there.
Drive: 2 hours
Tours: See options
Tourism website: english-heritage.org.uk…stonehenge
Tour Idea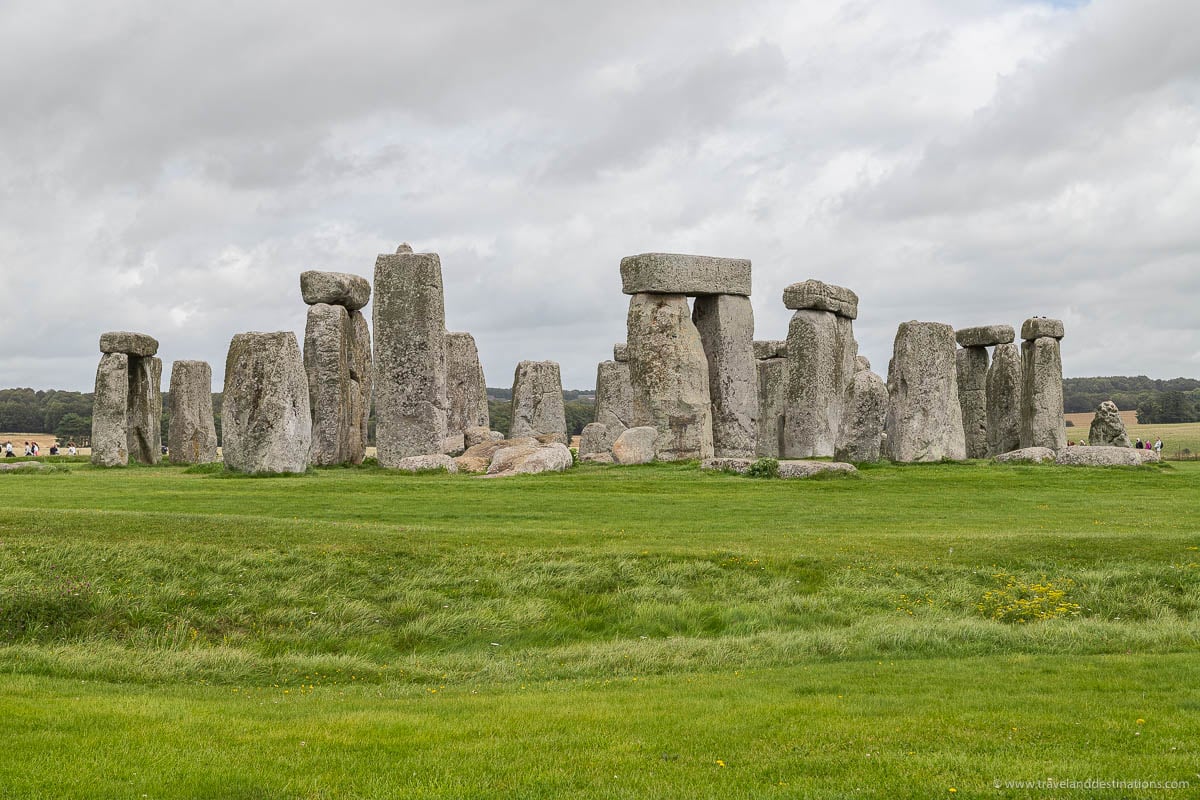 ADVERTISEMENT
CONTINUE READING BELOW
Chiltern Hills
The Chiltern Hills are located slightly to the west of London and provide great hiking opportunities. One of the hikes includes the Coombe Hill and Chequers trail which is a 5-7 mile route and a good half-day trek. To get there either start at Wendover train station or Castle Combe Car Park (when driving). The route allows you to enjoy great views of the English landscape, trails through fields and pretty villages. For lunch, we suggest either taking something with you or stopping off at a pub along the way. Read more about this hike on NationalTrust.org.uk.
Travel time from London (approx):
Train: 50 minutes (to Wendover)
Drive: 1 hour 20
Windsor
Windsor is just outside of the capital and is an easy day trip from London. The most famous attraction is Windsor Castle, a residence of the Royal Family. It's possible to visit the castle and this allows you to see the beautiful State Apartments, St Georges Chapel and various other highlights.
Another popular thing to do is to tackle "The Long Walk" seen below. This is a three-mile-long path stretching from Windsor Castle to the Copper Horse Statue of King George III close to Windsor Great Park. Finally, after your time exploring head to one of the local restaurants or cafes for a bite to eat before heading home.
Travel time from London (approx)
Train: 35 mins – 1 hour
Drive: 45 mins – 1 hour
Tour Idea
Bonus: Southend-on-Sea
Southend-on-Sea is east of London and close to London Southend Airport. It's easily accessible from Liverpool Street station and will serve as a nice day out from the city. The town has a small beach as well as a large pier and the Adventure Island amusement park. We would recommend Brighton and Hastings more over Southend-on-Sea but it's definitely an option if you'd like to listen to the waves and get out of London.
Travel time from London (approx)
Train: 1 hour
Drive: 1 hour 45
Tips for your day trips from London
When buying tickets always travel off-peak (if possible) or buy an advanced ticket. This will save you heaps on the cost of the ticket.
For trains, you can book through National Rail, as well as Omio and Trainline.
English weather can be temperamental so be sure to check this and prepare. If you're visiting a place along the coast remember to bring a coat in case it's cold and windy.
Consider going on a day tour if you'd like your visit planned for you (see below), although you'll have a bit less flexibility when doing this.
For getting around the UK also check out our guide: How to Travel Around the UK.
More day tours and experiences from London
Here are some day tours that you may be interested in from London. These are organised for you, meaning you just turn up at the meeting spot and then off you go.
Summary
England is a wonderful place to visit and luckily when visiting London you'll find many of its highlights easily accessible. Whether you decide to hire a car and drive, take the train or go on a day tour you'll be sure to find plenty of places to explore. Consider adding some of the suggestions above to enhance your trip.
You may also want to see some recommend tours and activities in London, as well as other places to visit around England.
Related Articles