With the ongoing global pandemic many indoor attractions remain closed or only open at limited times. Social distancing is also encouraged to try and prevent any potential Coronavirus transmission. Therefore, places where you can be in the great outdoors and away from others will become increasingly popular.
We have created a list of European destinations where you can go exploring far away from the crowds, surrounded by nothing but beautiful nature. Here are 10 of the best outdoor adventure destinations to visit in Europe.
---
1. Iceland
Thundering waterfalls, glaciers, the Northern Lights, and dramatic cliffs full of birdlife: Iceland has gained fame as an outdoor destination for lots of valid reasons. A wonderful introduction to the beauty this Nordic country has to offer is the Golden Circle. This popular route takes you to the stunning Gullfoss waterfalls, the lava fields of Thingvellir National Park, and the Geysir area full of bubbling mud pools, a spouting geyser, and smoke rising up from the earth.
Thrillseekers will be pleased with a glacier walk on Solheimajokull or a multi-day hike through the rugged interior of Landmannalaugar. For complete solitude surrounded by breathtaking scenery, the Snaefelsness Peninsula and the Westfjords are some of the best spots to go in Iceland.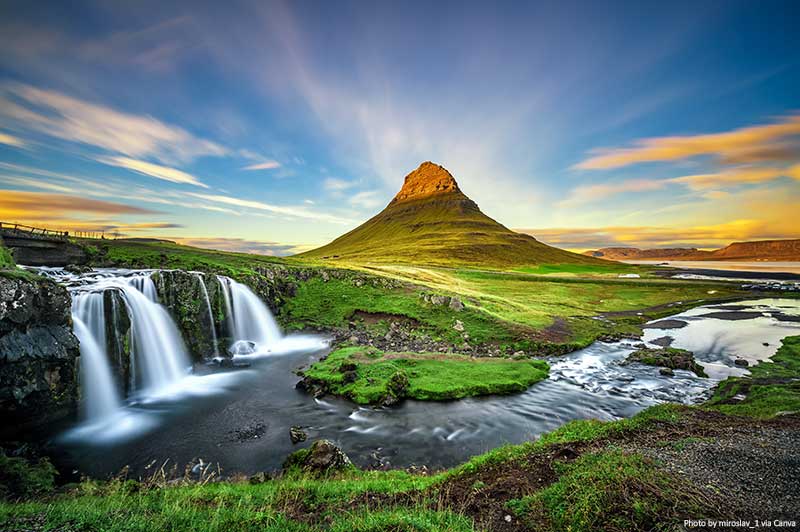 2. Dolomites
The Dolomites are known for their characteristic pointy granite rocks. This northern Italian region is what most outdoor explorers dream about. The Dolomites attract rock climbers, mountain bikers, and hikers who come here for the challenging routes and rewarding scenery. Summer is the season for rafting and hiking. It's recommended to choose a trail around the Three Peaks: connecting mountains that are iconic for the Dolomites. Other desirable tracks lead to some magnificent lakes, such as Lago di Carezza and Lago di Sorapiss.
In the wintertime, the Dolomites turn into one of the most awe-inspiring winter sport destinations in Europe. The Dolomiti Superski area has 1200 kilometres of slopes, enough to please newbies and ski veterans alike.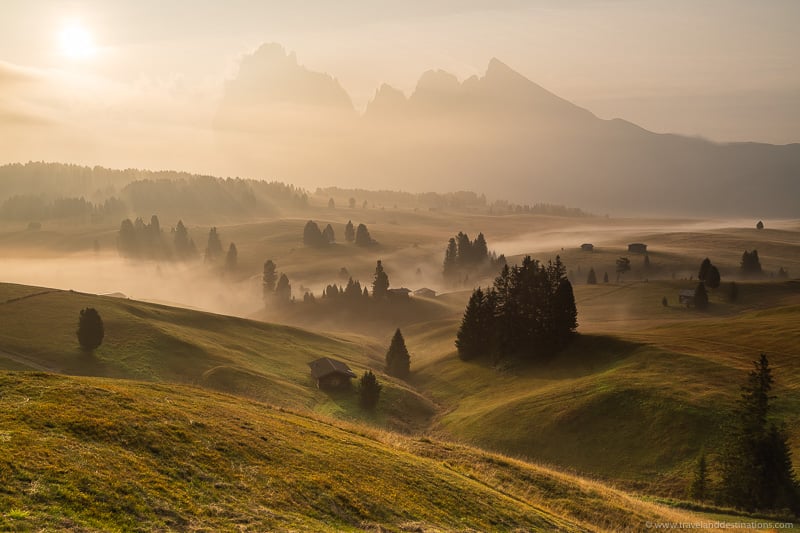 ADVERTISEMENT
CONTINUE READING BELOW
3. Tatra Mountains
This enchanting mountain range forms the natural border between Slovakia and Poland. The Tatra Mountains might not have the legendary status of the Swiss or French Alps, but this UNESCO Biosphere Reserve makes up for its lack of fame with majestic peaks and a network of mindblowing hiking paths. The Tatra Mountains are home to incredible wildlife, and you should keep an eye open for wolf, bear, and lynx.
But it's not just about hiking in the Tatras. The winter season calls the skiing and snowboarding public to their snowy slopes. Zakopane on the Polish side is the perfect base to go out and tackle all the pistes in the area, while Jasna is the Slovakian equivalent. In other seasons, mountain biking and rock climbing make for great fun in this relatively unknown alps.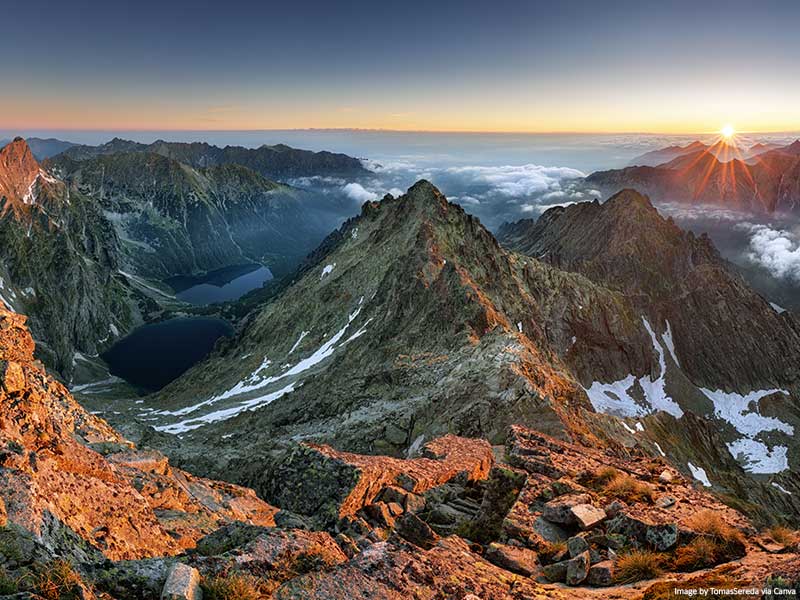 You May Like
4. Faroe Islands
This small group of islands seems lost on the world's map, but when you set foot on this archipelago, an entirely new world opens up. The Faroe Islands consist of momentous fjords, colourful fishing communities, and a teeming wildlife population. Despite the tiny scale of the Faroe Islands, this enclave will easily keep you entertained for a week. See the clown-like puffins at Mykines, make your friends back home jealous by posing at the famous Mulafossur waterfall, and put on your hiking shoes for the track to the surrealistically beautiful Kallurin Lighthouse.
Although the idea might not be too appealing, you can undertake several activities on the water around the Faroe Islands. If you're up for a special experience, you can paddle on the Atlantic Ocean during a sea kayak safari or even go surfing.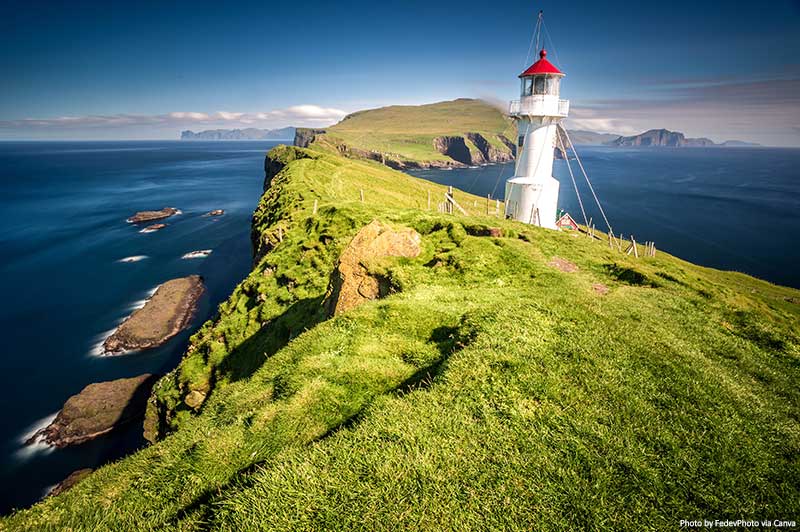 5. Georgia
This country in the Caucasus region is a haven for travellers who seek outdoor adventures. A large part of Georgia is covered by the Caucasus mountain range, which results in an abundance of tramping tracks. One of the best regions to breathe the fresh mountain air is Svaneti, an area that is home to Georgia's highest peaks. Try to tackle the steep climb from Latali to Mount Mkher, from where you have a 360-degree view of the impressive peaks of Mount Ushba (4710 metres), Mount Laila (4009 metres) and Mount Tetnuldi (4858 metres), among others.
Another scenic spot for hiking in Svaneti is Ushguli, where you can walk between ancient stone towers, encircled by the giants of the Caucasus range.
Tusheti and Kazbegi are also excellent Georgian regions to pick a hiking trail, and discover the woodlands and alpine landscapes without seeing another human being.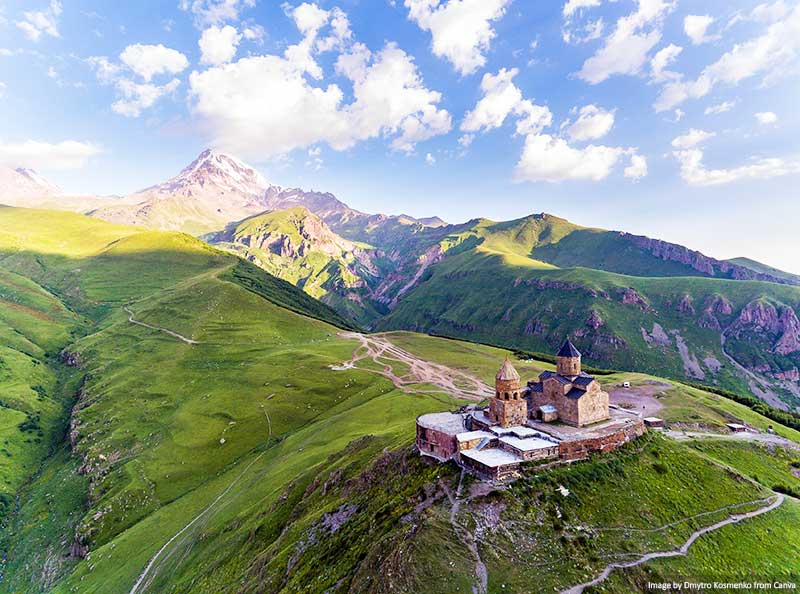 ADVERTISEMENT
CONTINUE READING BELOW
6. Lapland
Lapland is divided between Finland and Sweden and is one of the most picturesque regions in Northern Europe. Despite the harsh weather conditions, Lapland is mainly visited in the winter. With pine trees covered in snow, the Northern Lights, and heaps of snow-related activities, these all explain the pulling force Lapland has during this season.
You can go snowmobiling, ride a sled pulled by husky dogs, or go on a night walk to enjoy the magical Northern Lights.
Lapland is quite an exciting summer destination, as well. During the warmest season, you'll have a chance to admire the Midnight Sun, swim in picture-perfect lakes, and mountain bike in the thick forests of northern Sweden and Finland. There is simply no wrong season to venture to Lapland.
Tour ideas
7. Scotland
Scotland is quite sparsely populated and has a rich variety of landscapes, which makes it a compelling outdoor destination in Europe. The mountainous Isle of Skye is one of the country's favoured locations; it has coastal cliffs, the wonderful Fairy Pools waterfalls, and mirror lakes that reflect the epic scenery.
But there are lesser-known places in Scotland that can't be overlooked either. Loch Lomond and the Trossachs National Park is a gem with rolling hills, a splendid lake and the presence of wildlife like deer and otter. Visit the St. Kilda archipelago for alien volcanic landscapes, or conquer the numerous summits of Cairngorms National Park.
In addition, Scotland is one of the few countries in Europe where you can go wild camping. It takes little effort to find a panoramic location, put up your tent and spend the night under the stars.
8. Albania
Albania covers 28,748 square kilometres and packs many excellent outdoor activities. The Albanian Alps are a haven for hiking fans, and the track from Theth to Valbona is perhaps the best display of the dramatic natural beauty in this country. You can also opt for sea kayaking in the Adriatic Sea or white water rafting on one of Albania's roaring rivers.
After enjoying all the hair-raising adventures in untamed Albania, it's worth stopping by the Benja thermal pools. These are man-made baths next to a river, with pleasantly warm water. Albania's gorgeous beaches invite travellers to relax even more. Gjipe Beach belongs to the most scenic shorelines in the country, and you can snorkel around the rock formations as well.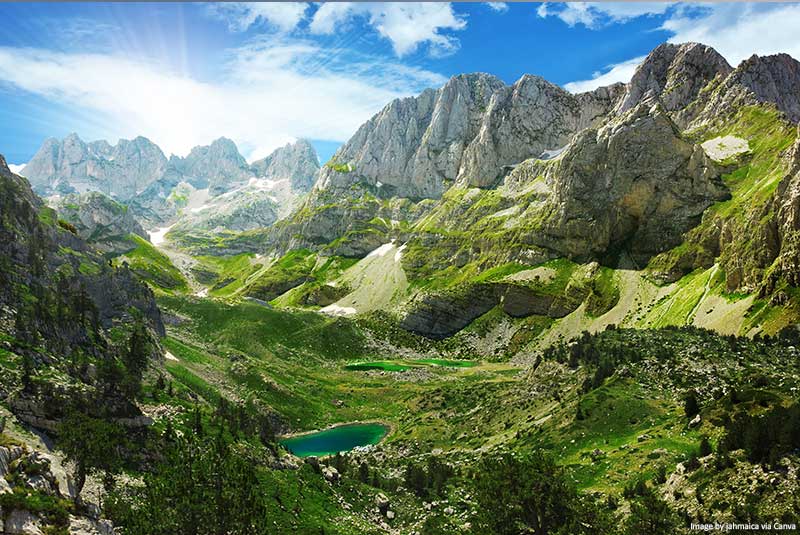 9. Transylvania
Transylvania is a region in Romania, with the Carpathian Mountains as a central spine. Although Transylvania is commonly associated with Dracula and his home, the region has much more to offer than Bran Castle, the imaginary residence of this blood-sucking fiction character.
Piatra Craiului National Park is Transylvania's eye-catcher, with some steep mountain peaks to climb and an immense diversity of flora and fauna, as well as brown bears. The Retezat range has some of Romania's highest summits, with tramping routes that lead to crystal clear mountain lakes and the most panoramic vistas.
Bear watching is an exhilarating activity in Transylvania. Romania has the largest population of brown bears in Europe, and you can observe them in their natural habitat from camouflaged 'bear huts' near Brasov.
ADVERTISEMENT
CONTINUE READING BELOW
10. Pyrenees
The Pyrenees form a chain of mountains between Spain and France, with peaks over 3000 metres. The country of Andorra is located within the Pyrenees and is a popular place to ski in the winter. Because the Pyrenees are stretched out over almost 500 kilometres, this can be considered a hikers' paradise.
Hardcore trampers can attempt to complete the Pyrenees High Route, an 800-kilometre route that crosses the entire range. Shorter tracks include those around Balaitous and the stunning Ibon de Arriel lake, the tough Lacs et Pic d'Ayous track, and the route around Lac de Gaube for beginners.
Pont d'Espagne is a pretty site to hang out for a bit. This bridge on the French side spans over a narrow gorge with a gushing river deep below, and there are lakes and powerful waterfalls nearby.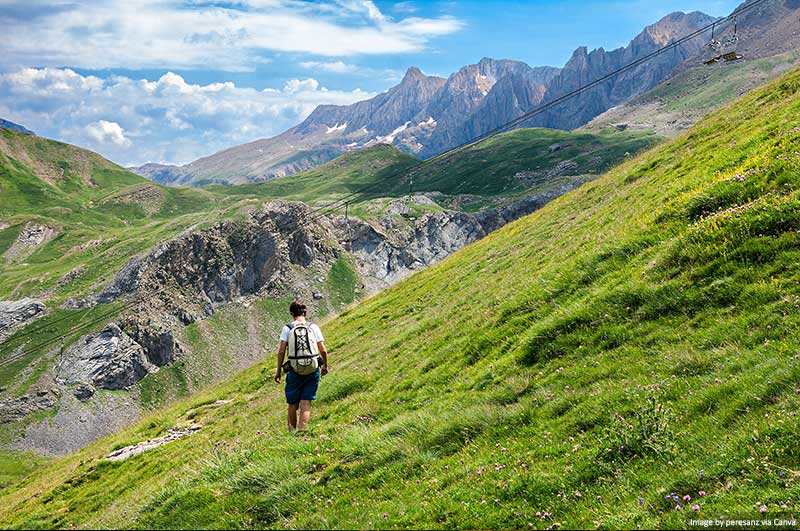 Summary
There are plenty of outdoor places in Europe where you can indulge in nature without being disturbed. The mountain ranges, forests and wildlife spotting on the continent are superb, and you'll have enough opportunities to be entertained far away from the cities.
You may also want to read our article: 10 Beautiful and Must-Visit National Parks in Europe
Ready to book? Search for:
---
---
Related Articles