Photography can be an expensive hobby with camera bodies, lenses, tripods and other equipment that you'd need. However, when it comes to the software and online world there are ways that you can save and reduce your costs. Here is a selection of top freebies for photographers, including Lightroom presets, Photoshop overlays, helpful trials and more. Enjoy!
Note: With presets you will often still have to edit your images slightly afterwards. They don't do all the work but do help you to create consistent looks and speed up your editing process. Read more about presets.
---
Free Lightroom presets for photographers
These 10 free Lightroom presets offer a variety of options to help you edit your pictures. You could choose to edit your landscape photographs, your city images, and even some lifestyle type photographs. Some of the effects that you can achieve using the presets include B&W, Sepia, as well as warmer and higher contrast type pictures.
Note: the image above was also edited with these presets.
Presets in pack: 10
Free presets for portrait and people photos
If you like taking images of people but struggle with the editing aspect then give these free model presets a go. With this pack you'll get 10 different options that help you to improve the contrast, saturation, shadows, as well as to add cool effects such as Cinematic or B&W.
Presets in pack: 10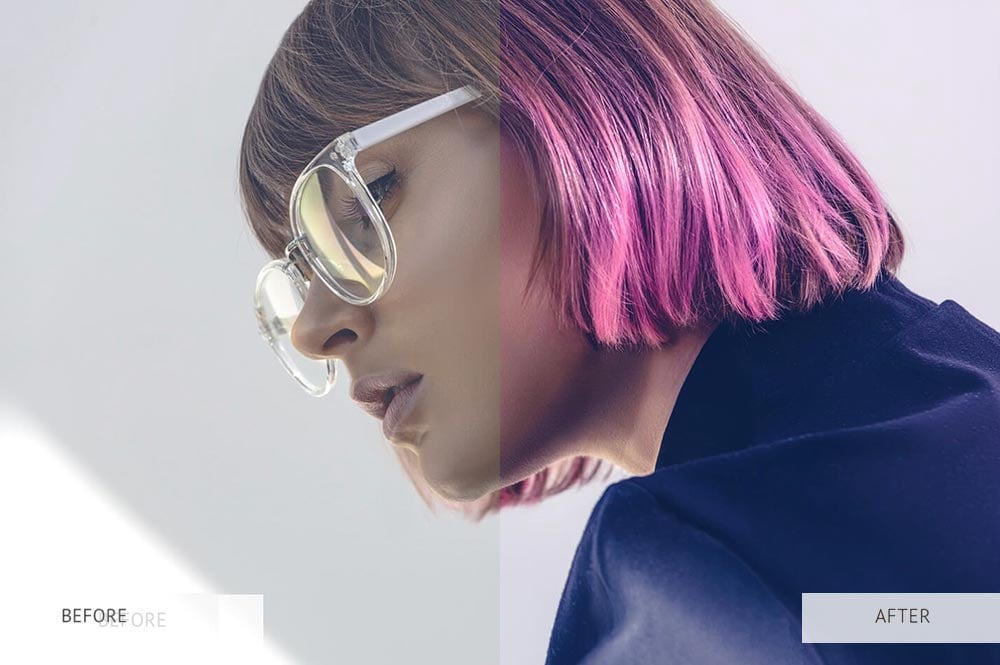 Free presets for wedding photography
If you've ever taken photographs at a wedding you'll know just how many photographs you may end up taking. Often wedding photographers use burst mode so as to ensure they capture facial expressions perfectly, but this results in a huge number of photographs. Even without burst mode you'd likely end up with lots of images, from the preparations pre-wedding, the ceremony, as well as the reception afterwards.
With presets you'll save yourself a huge amount of time during your editing process and as a result should be able to edit faster and more consistently.
This set of free wedding presets for Lightroom offers a variety of effects to help you achieve great photos in minimal time. Including softer skin, B&W, warm filters and more. Have a look and we hope that they help.
Presets in pack: 10
Free presets for Lightroom mobile
If you're on the go, or simply don't fancy editing your photographs using your computer then here are some mobile Lightroom presets which you could use. These would be great if you're travelling light but want to quickly edit one of your pictures before sharing on social media.
With this preset collection you'll find options to improve the colours and saturation of your images. Add some extra mood, or just generally balance out your images to make them look better.
Presets in pack: 10
Free Photoshop overlays
If you're looking to add some cool effects to your images then enjoy these free Photoshop overlays. With them you can add cool bokeh overlays and make your images look magical. Some of the effects include Fairy Lights, Golden Flares and Light Blur.
Tip: When using overlays in Photoshop then copy the overlay to a new layer, set the blend mode as 'Screen', add a layer mask and then remove any parts of the overlay that doesn't work with the image.
Presets in pack: 10
Adobe Lightroom free trial
Adobe Lightroom is one of the best editing tools for photographers. If you don't use it already and you're wanting to improve or get into photography then we'd highly recommend you try it. Lightroom allows you to quickly edit your photographs using easy to use sliders and other options. As well as this you can add presets (such as those mentioned above) to speed up your editing process.
On top of this Lightroom also serves as a great tool for organising your photographs too. So if you have hundreds, thousands, or even hundreds of thousands of images then this tool will be something you'll wish you had earlier. You can put your images into folders, add keywords, colour code them, rate them and organise them in various other ways too.
The free trial gives you 7-days for free, allowing you to give the software a go. Should you not like it then simply cancel before your trial ends.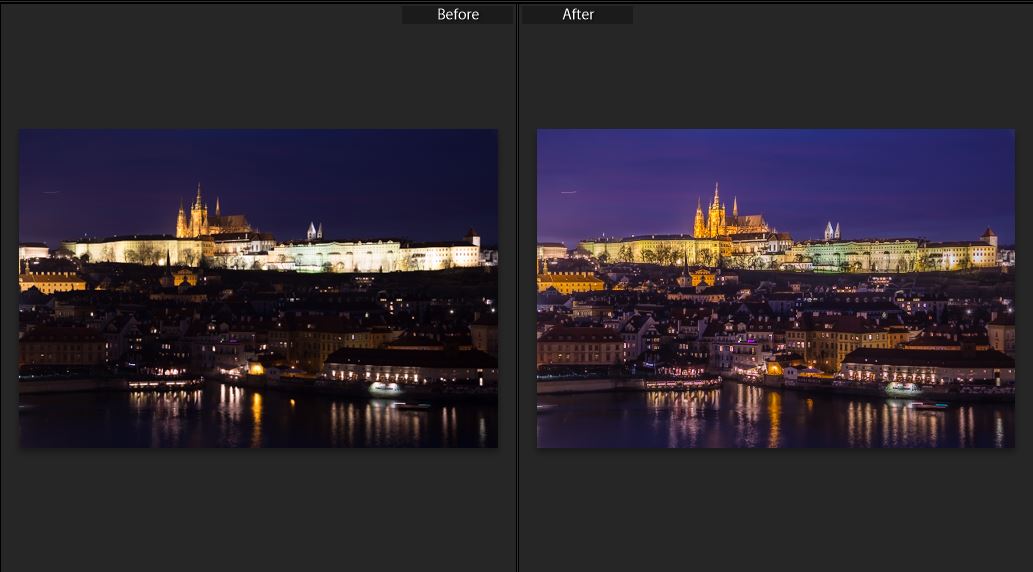 Adobe Photoshop free trial
As well as Lightroom, another great tool by Adobe is Photoshop. Photoshop is a popular editing tool used by both professionals and amateur photographers all over the world and allows you to make a huge amount of transformations to your images.
With Photoshop you can blend multiple images such as changing the skies, overlay text and other elements, add filters, effects, and heaps more.
With the free trial you'd have 7-days to give the software a go. As Photoshop can take a while to get to grips with we'd recommend combining this with some tutorials, such as on YouTube, in a course, or through various online articles so that you can get to grips with how it works.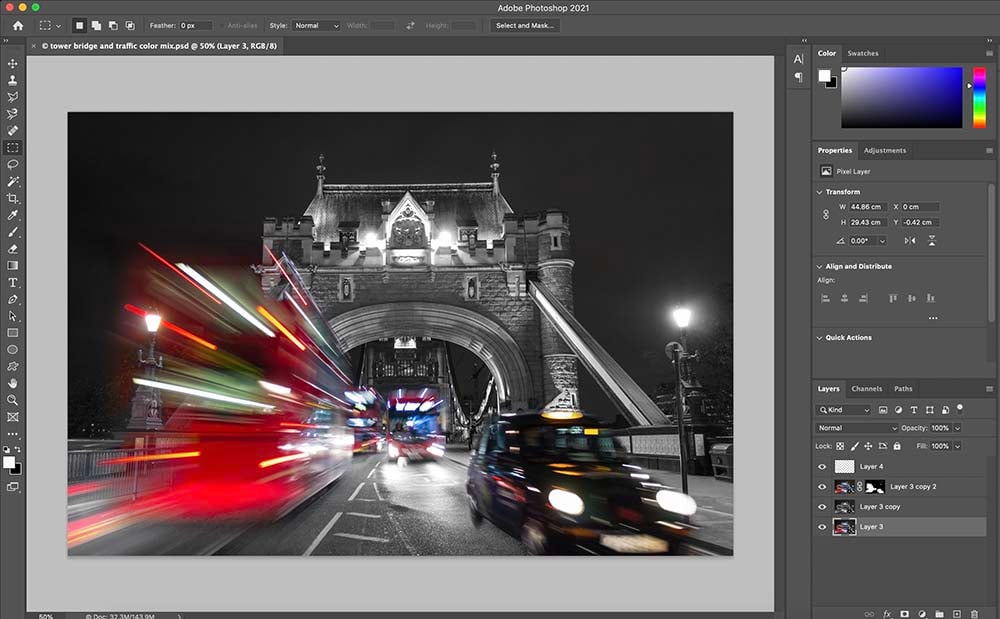 Smugmug photo storage and website builder free trial
Smugmug offers a great solution for both building a photography portfolio (you can see my portfolio here), as well as for uploading and backing up your photographs. In fact you don't even need to build a website if you wish, you could simply use Smugmug to back up your images online so that if anything ever happened to your physical hard drive then you wouldn't be losing your prized photographs.
Smugmug packages allow you to upload unlimited high-quality images and once uploaded you can access them all over the world. You can also then make the galleries public (such as if you're building a photography website), or make them non-public or password protected which is great when working with clients.
To give Smugmug a go then you can enjoy a two-week trial. This would also be helpful if you're travelling for a few weeks and want to backup your images and then download once you're back.
Summary
We hope you enjoy this selection of freebies including Lightroom presets, Photoshop overlays, and some top free trials we'd recommend you try. We'll add more top products and ideas to this page over time, so be sure to check back again to see what other goodies we've found for you.
Related Articles