To create a photo with a high dynamic range, you can take bracketed photographs and merge them together using a tool such as Lightroon. However, there are other ways you can achieve similar effects by using either a HDR Photoshop action or a Lightroom preset. These can be useful when colour correcting photographs that were taken in broad daylight or dim lighting when the camera can't handle the full light range. This leads to a less detailed image that looks bleak and lacks contrast. Using HDR techniques you are aiming to bring out more detail in the shadows, mid-tones and highlights which results in a more detailed and balanced final image.
The actions offered here can be used with any Photoshop version starting at CS3 and newer, while the presets are supported by all recent Lightroom editions – 4, 5, 6, CC, and mobile.
Note: presets and actions can help you achieve certain looks but don't do all the work. Your images might require additional editing/tweaks. Article provided through our partner FixThePhoto and contains affiliate links.
Top 10 Collections to Give a Perfect HDR Effect
Actions and presets are perfectly suited for both macOS and Windows while being designed for editing both RAW and JPEG images. Presets are delivered to you in lrtemplate and XMP formats, while actions are provided in ATN. We should note that all plugins are fully customizable and you can adjust any effect to your needs.
Each set has additional tools that can be used in the mobile versions of the software that you can get for your smartphone.
Presets provided through our partner FixThePhoto
1. HDR Effect Lightroom Presets
This collection offers you 40 professional presets and 10 brushes for editing photos of all genres. You can edit landscape images, portraits, shots that depict dynamic actions, and much more.
These presets de-haze the photo and make all colours more saturated. The included tools also allow you to fix distortions caused by lenses of various formats, for instance, you can slightly align the buildings or make the overall scene more volumetric.
Recommended for photos: landscape, travel photos, portraits.
Presets in pack: 40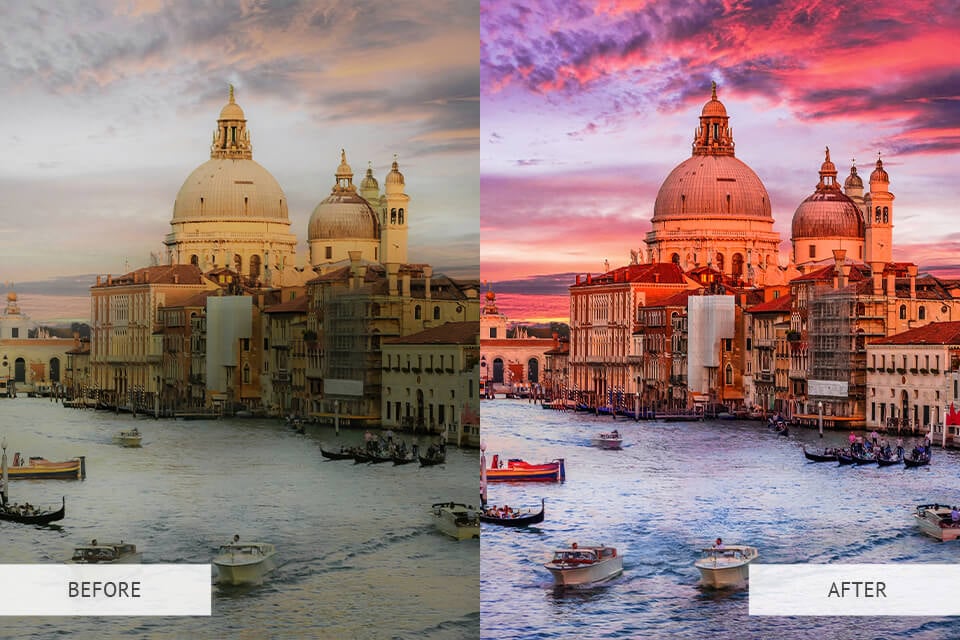 2. Free Lightroom Presets
This free Lightroom preset bundle tweaks the lighting, colour tones, saturation, and hue intensity to achieve a great HDR effect. This will highlight the subject of a photo in a much more powerful manner. These HDR presets are a natural fit for images of any genre. They are commonly used by photographers for portraiture and nature photography as well as fashion photoshoots.
We also suggest applying these presets to landscape and real estate photos since they tend to suffer from lighting and exposure issues. Use these Lightroom presets to improve your workflow and make the objects in your photos brighter and more detailed while increasing the contrast and boosting the colour saturation.
Recommended for photos: architecture, landscape, portraits, portraits, fashion.
Presets in pack: 10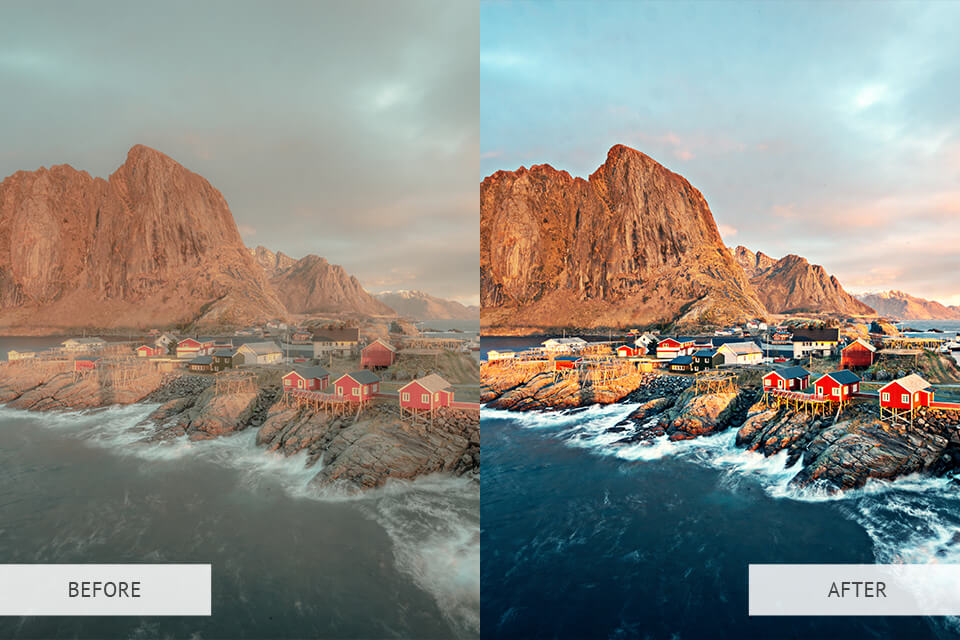 3. HDR Effect Photoshop Actions
This collection contains 30 actions to achieve a HDR effect. They're suitable for portrait, landscape, and architecture photos. The presets are applied as carefully as possible and don't distort the natural colours of the images, only strengthening their brightness and saturation.
These tools also increase the contrast of the photos and restore lost details to make the image more detailed.
Recommended for photos: architecture, landscape, portraits, harsh light photographs.
Actions in pack: 30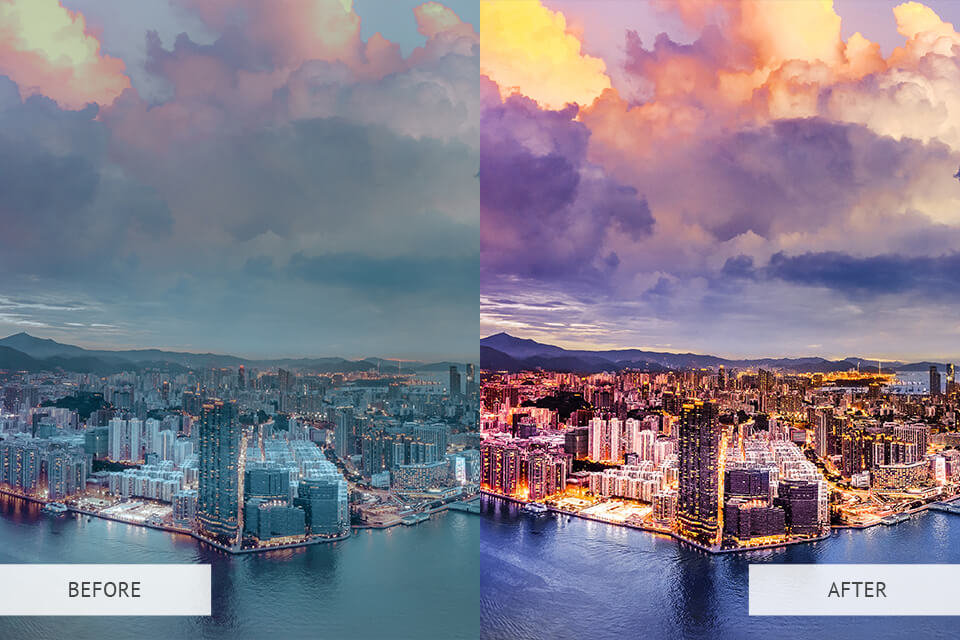 ADVERTISEMENT
CONTINUE READING BELOW
4. Powerful Instagram Photoshop Actions
Professional retouchers have developed 45 actions to help you create the perfect HDR picture for your Instagram feed. They can be used for adding a warm contrast and making the facial expressions clearer, while also highlighting the texture. This set of actions is suitable for lifestyle, travel, and portrait photoshoots.
The actions can increase the shadow contrast and highlight the main objects of the photo by making their colours more saturated. They will be particularly useful for portrait photographers that take photos with bright buildings in the background.
Recommended for photos: lifestyle, landscape, portraits, wedding, children photos.
Actions in pack: 45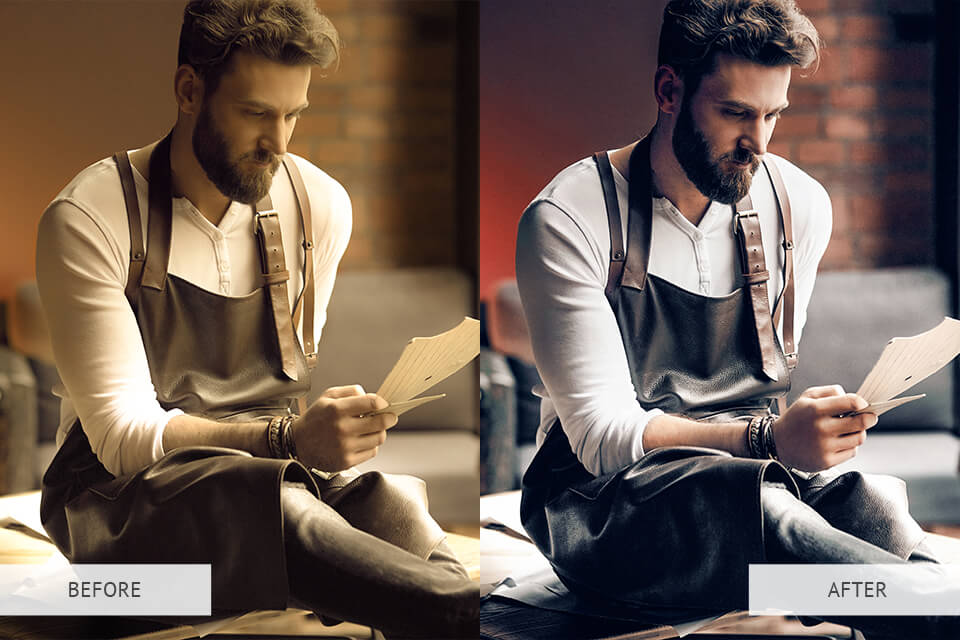 5. HDR Real Estate Photoshop Actions
These actions were developed specifically for real estate photographers since they allow them to easily improve white walls, make a cloudy sky blue, remove unpleasant colour distortions, and much more.
You can also use these tools to fix wide-angle lens distortions and make the interior look more natural and volumetric. All actions are terrific at handling photos that were taken during nighttime and restoring small details.
When you travel you could also take pictures of your hotel, pools and general architecture at your location and then use these actions to help in the editing process.
Recommended for photos: architecture, real estate, street photography.
Actions in pack: 40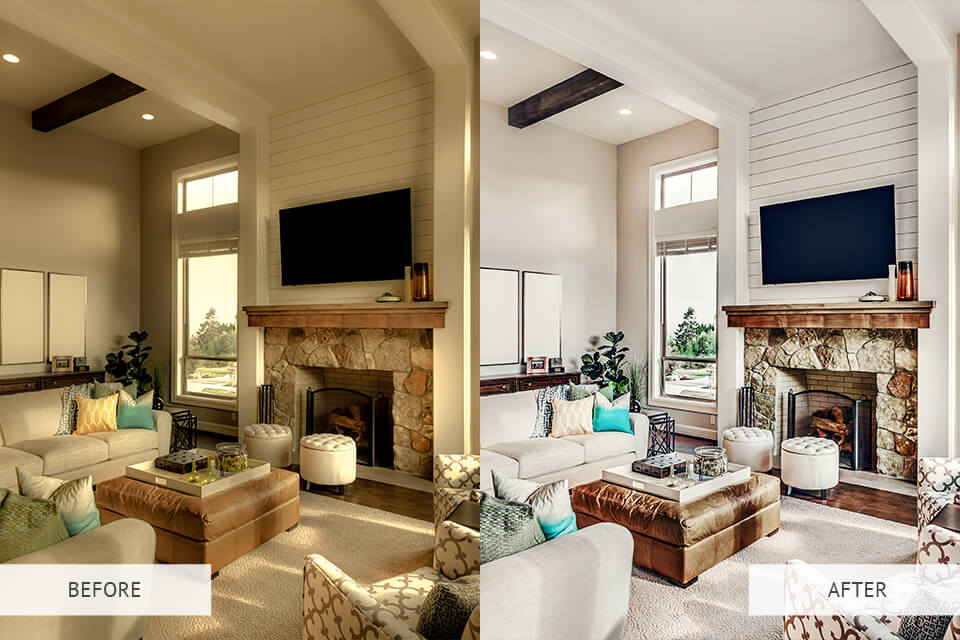 6. Colorful Landscape Photoshop Actions
Improve the look of your landscape photos by using this Photoshop action bundle that was created with outdoor photographers in mind. This package includes 45 effects that can be adjusted to your liking.
All sorts of filters, actions, and brushes were created to give you a broad range of retouching tools for your photos. Use them to enhance the sky, water, ground, and other types of environments in your images.
The included actions particularly excel at making nature photos brighter and more dramatic, which is perfect if you want to create a darker, more detailed look that makes the main subject more pronounced and eye-catching.
Recommended for photos: landscape, travel photos, portraits.
Actions in pack: 45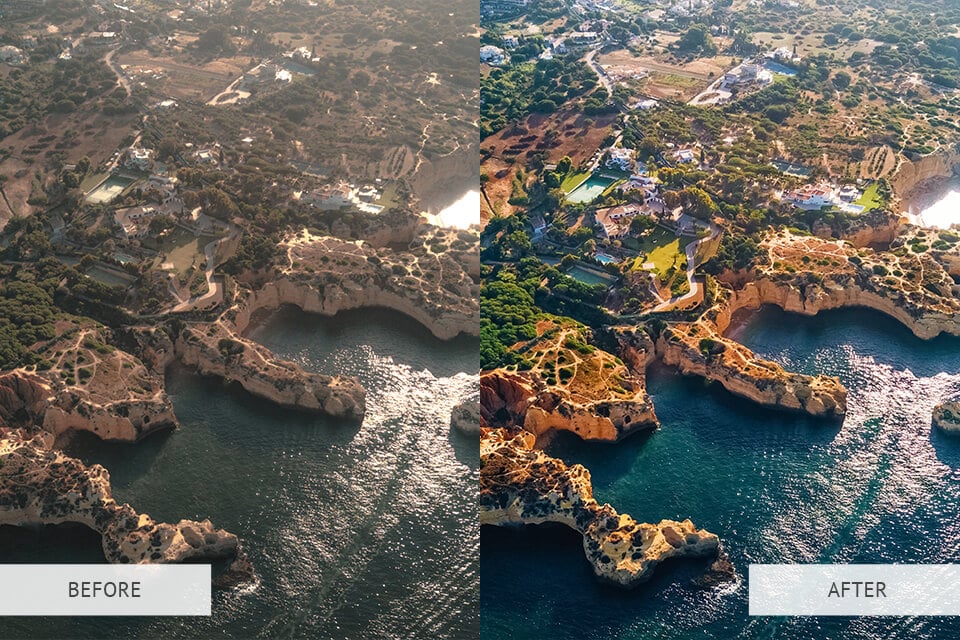 ADVERTISEMENT
CONTINUE READING BELOW
7. Wedding Complete Collection Presets
These are some of the best presets for wedding photoshoots with 400 different options. They also represent an irreplaceable asset for anyone in need of batch editing and colour correction tools. They make the colour palette more saturated and brighter while ensuring the natural skin tone remains untouched.
Other than wedding photography, these presets are perfectly suited for all kinds of portrait photos. They softly increase the contrast in photos while making them more detailed. These presets also fix distorted colours, creating cleaner whites cleaner and darker blacks.
Recommended for photos: wedding, portraits, children photos.
Presets in pack: 400
8. Product Photography Lightroom Presets
This Lightroom preset bundle is a nice fit for photographers that specialize in still-life images. In a matter of moments, you can create stunning, bright, and contrast product photos that are rid of all noticeable flaws. The presets can remove colour casts and ensure the whites are as clean as possible.
You can also use these presets to deal with harsh shadows and blinding highlights caused by poor lighting. Other than shadow and highlight correction, you can employ presets from this collection to tone specific colours to your liking.
The included tools are also great at sharpening images, minimizing noise, adjusting white balance, and making the final photo look slick and professional thanks to the boosted whites and brightness.
Recommended for photos: product and e-commerce photography.
Presets in pack: 40
9. Underwater Photography Lightroom Presets
This preset bundle is aimed at underwater photography and was designed to help you improve your image editing workflow. With these presets you can gradually enhance your underwater photos until you pick the perfect settings for each specific image.
If you want to receive high-quality results in minimum time, these presets will do just that and can also help create an image with a HDR effect. These presets can be irreplaceable if you're a rookie in underwater photography and don't have much experience editing photos in Lightroom.
More experienced photographers can also benefit from these tools by using them as a foundation for further fine-tuning. The collection includes 30 presets that allow you to produce photos with perfectly natural colours.
Recommended for photos: landscape, underwater photography.
Presets in pack: 30
10. Free Instagram Photoshop Actions
This collection offers 6 professional actions that are suitable not only for Instagram images but photos of all other genres as well. Even though it doesn't have a tool called HDR, each action is capable of creating such an effect and improving the dynamic range.
These actions improve the contrast in the photos, make the colour palette more saturated, de-hazed and allow you to make all its details clearer and more pronounced. The collection is filled with presets that are designed to increase brightness, strengthen the warm tones, add pink or green shadows, and apply a retro effect or a vignette.
Recommended for photos: wedding, party, lifestyle, street photography, portraits.
Actions in pack: 6
Related Articles