If you want to have the ultimate luxury experience in Paris, then you may want to consider the Prince de Galles.
From the moment you walk in you will be welcomed by beautiful Art Deco style architecture, wonderful aromas and fantastic service, giving you the perfect start to your luxury Paris experience.
Disclosure: My stay at Prince de Galles was complimentary. However, words and opinions about the hotel are my own. Details and features mentioned below may have changed since my visit.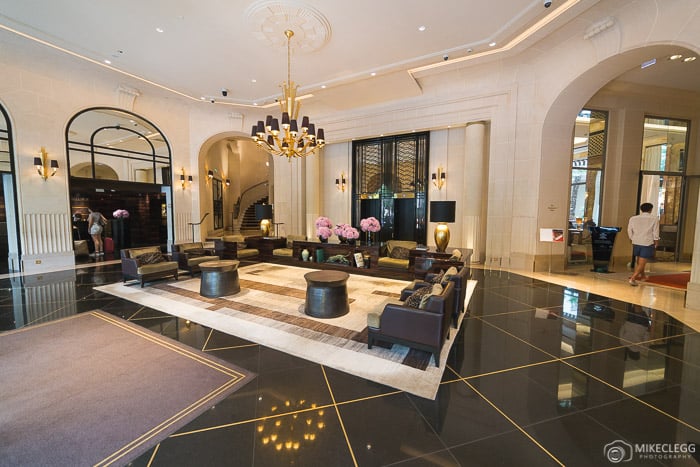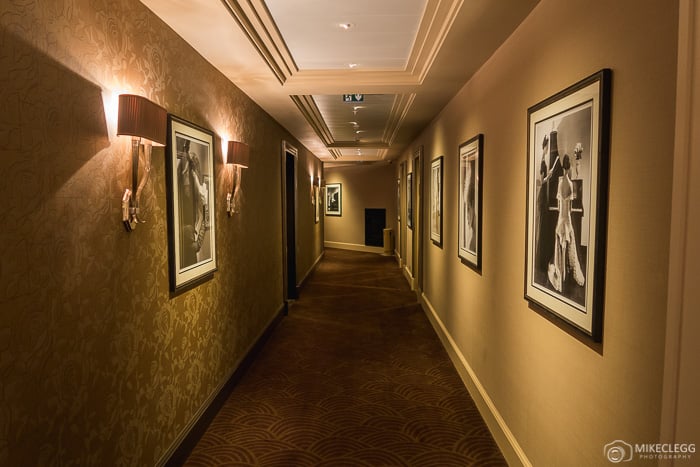 ---
Rooms
There are 115 rooms and 44 suites in the hotel with many designs. This means should you want to revisit another time, you could pick a room with a different design. The rooms were designed by Pierre-Yves Rochon and all have beautiful custom-made furniture, fantastic Saint Laurent marble floors and Makassar ebony wood. The bathrooms are well equipped and come with a selection of Christian Lacroix toiletries which smelled incredible. A very interesting and unique thing about the bathrooms is that each shower and toilet has a different mosaic design. During a tour I saw various designs and they were all very beautiful.
Art Deco Room
The room I had the pleasure of staying in was the Art Deco Room. This room felt incredibly homely and had exquisite furnishings. I was welcomed with fresh macaroons (my favourite) and a bottle of champagne.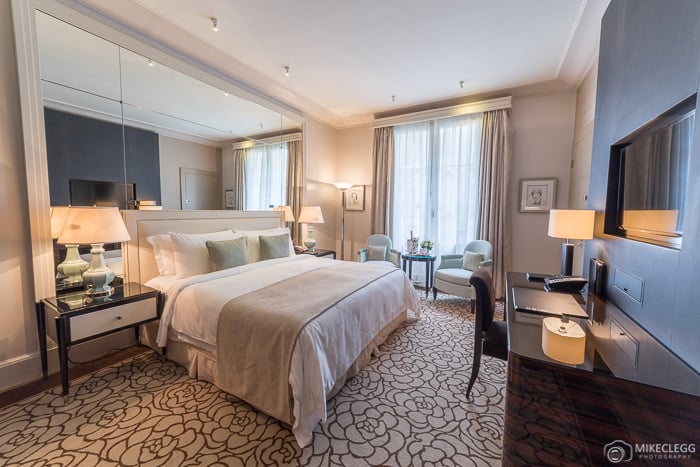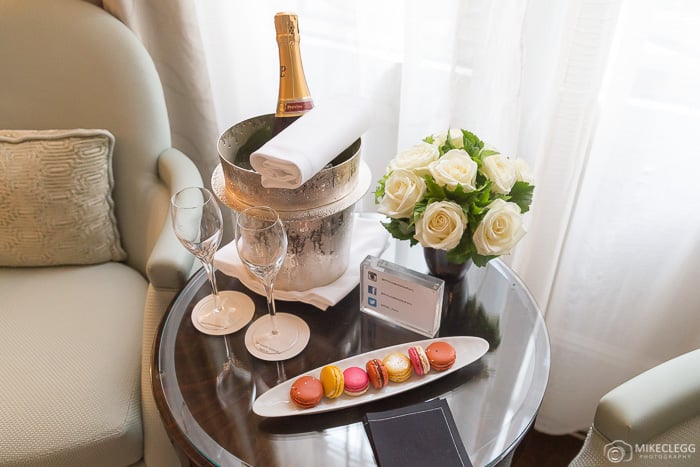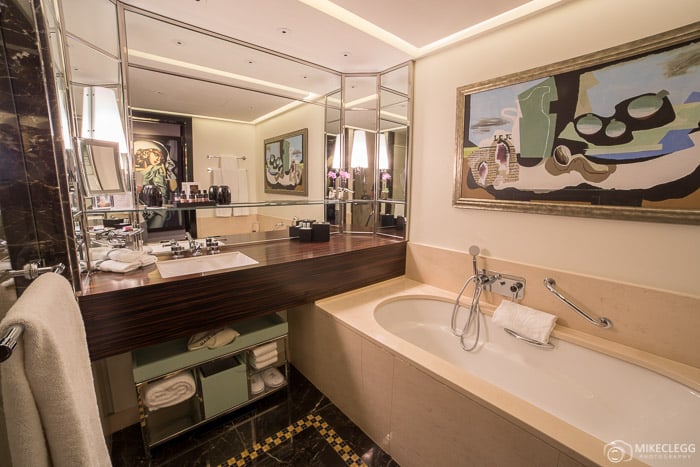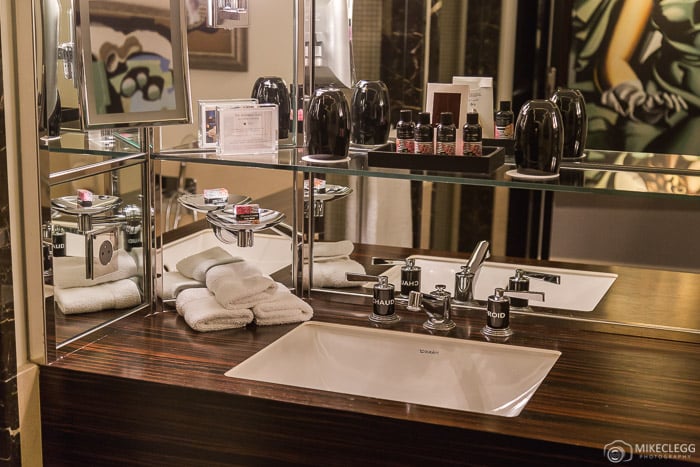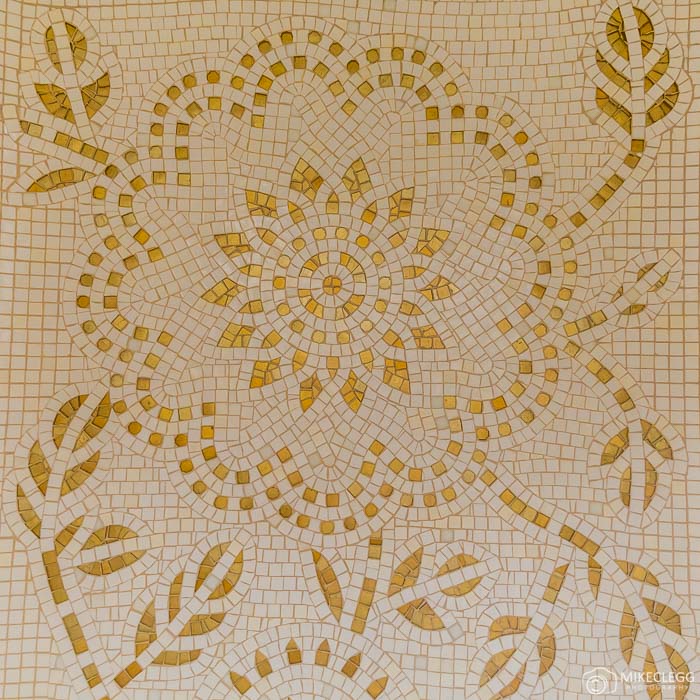 Other Rooms
Here are some images from the other rooms.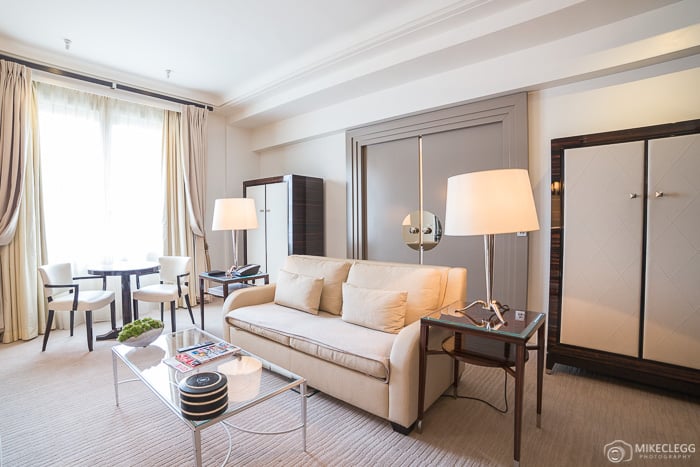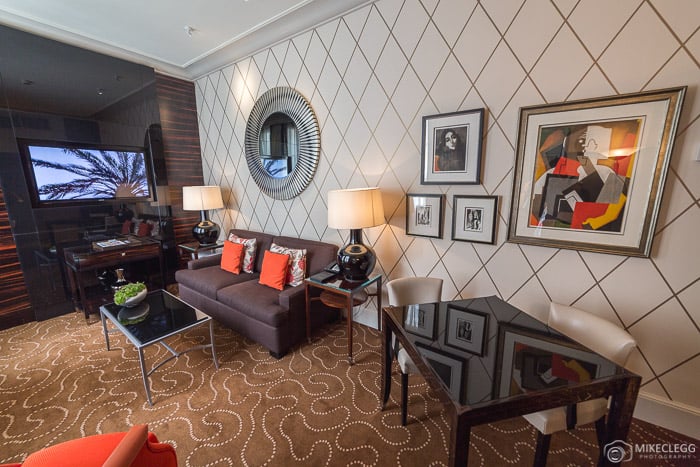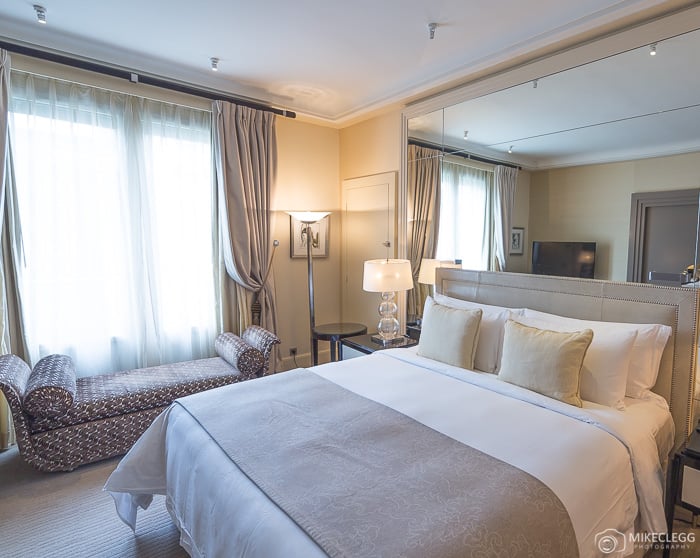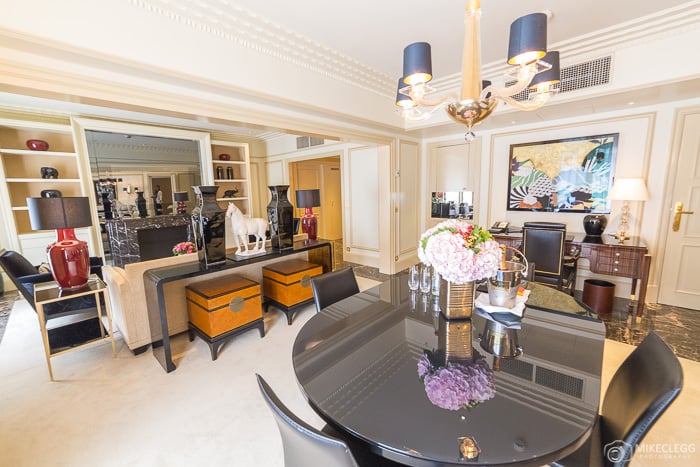 ADVERTISEMENT
CONTINUE READING BELOW
---
Exercise and Wellness
The hotel comes with a fully equipped wellness suite and friendly staff to welcome you.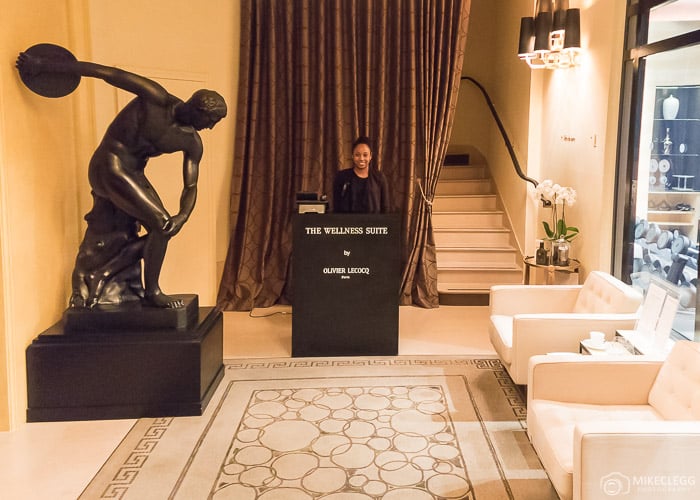 ---
Bars, Dining and Restaurants
There are several dining areas in the hotel including La Scène and Les Heures (Along with Le Patio).
La Scène is a one star Michelin restaurant run by Stéphanie Le Quellec. During my visit I had a special chef selection of around 8 different courses. We had champagne to start and then wine paired with each dish. The very knowledgeable sommelier told us details about each wine along with why it worked with that course.
The food was fantastic and each course offered something different. Here are some of the dishes we were served.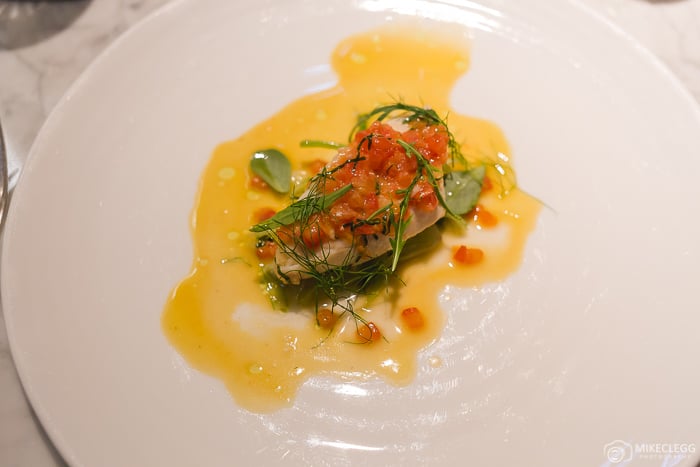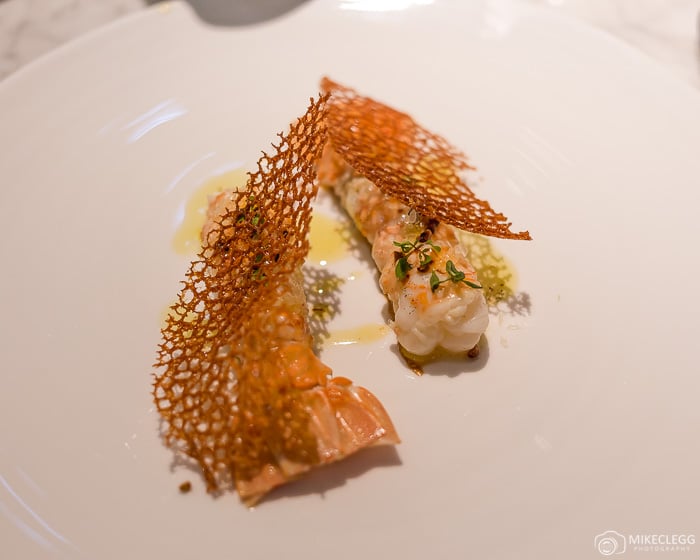 The design of La Scène is very clean and bright and provides a fresh feeling. While you are there you will see the chefs working in an open kitchen which adds to the experience.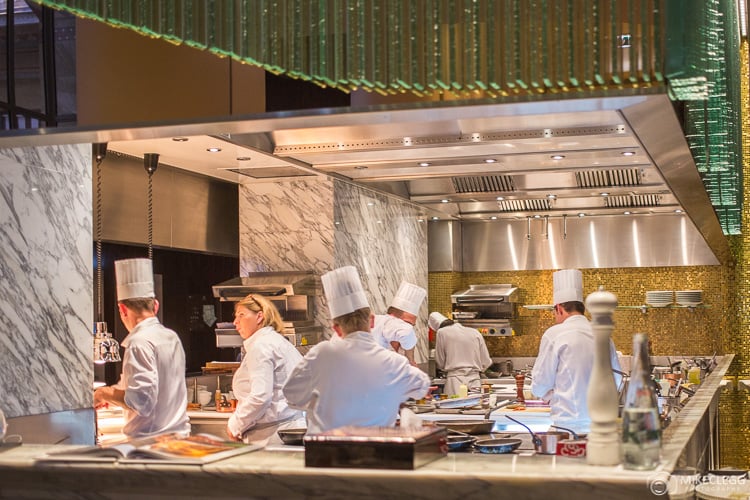 Les Heures is a beautiful Art Deco style cocktail bar designed by architect Bruno Borrione. The bar is perfect for coffees, cocktails and other drinks. You can also get food here. Outside in the courtyard you have Le Patio which has a wonderful atmosphere with nice lighting and plants. It's especially beautiful at night with colourful mood lighting.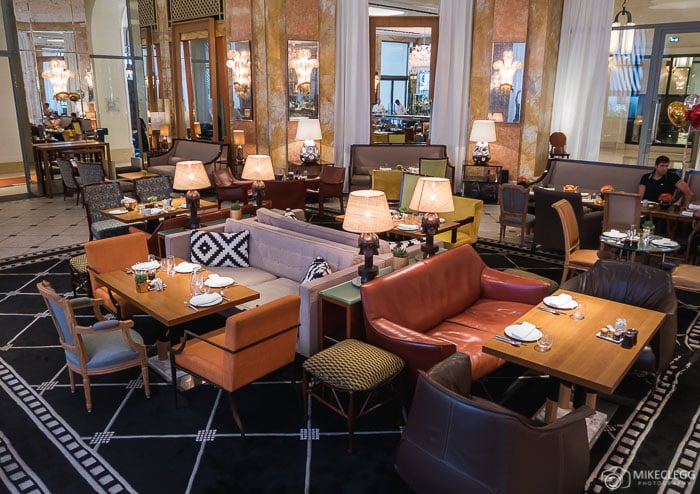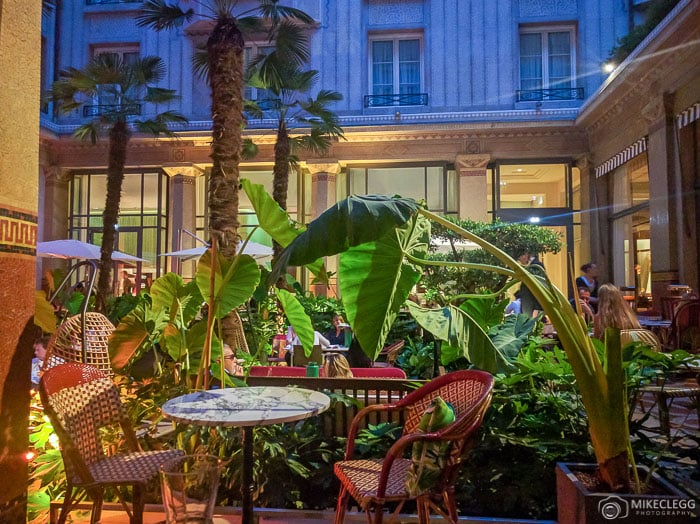 ADVERTISEMENT
CONTINUE READING BELOW
---
Concierge
If you want some help deciding what to do and where to go, then the concierge managed by Marie-Liesse Thery is available to give you advice. They can advise on everything from the popular cliche Paris to the lesser-known stuff.
A few nearby attractions include the Arc de Triomphe, Eiffel Tower, Grand Palace and Petit Palace, as well as the very lovely River Seine. I was particularly a fan of Petit Palace with its stunning mosaic interiors.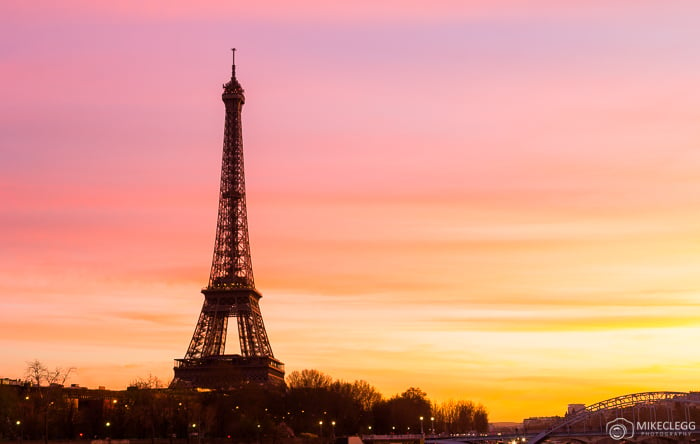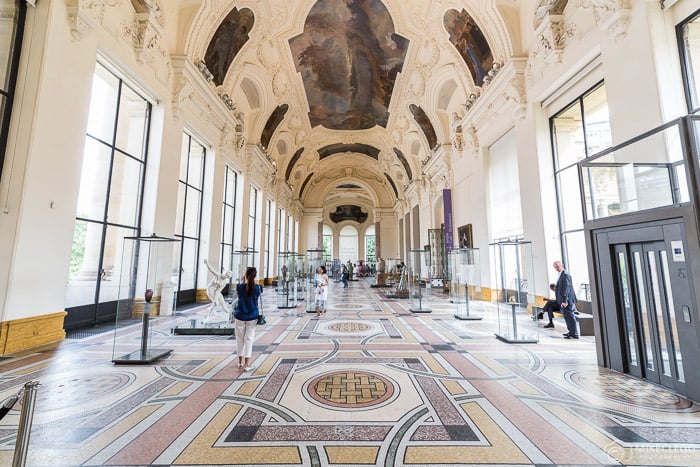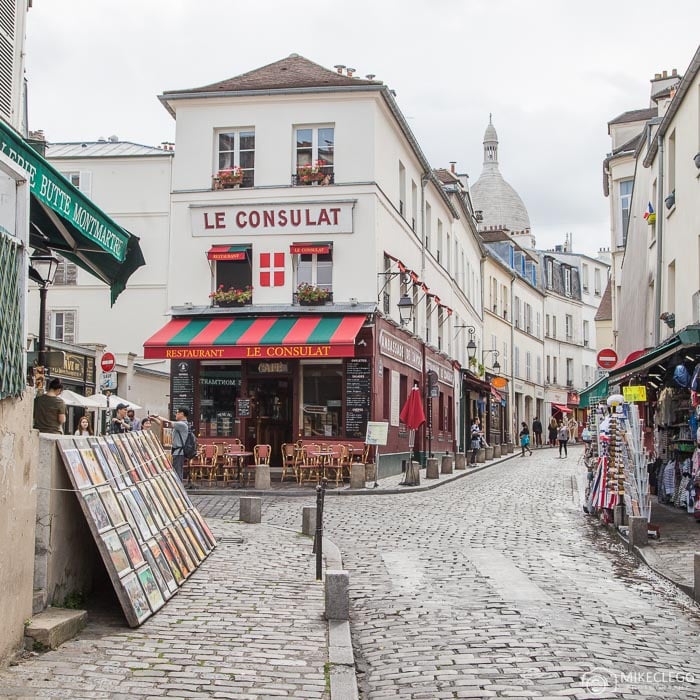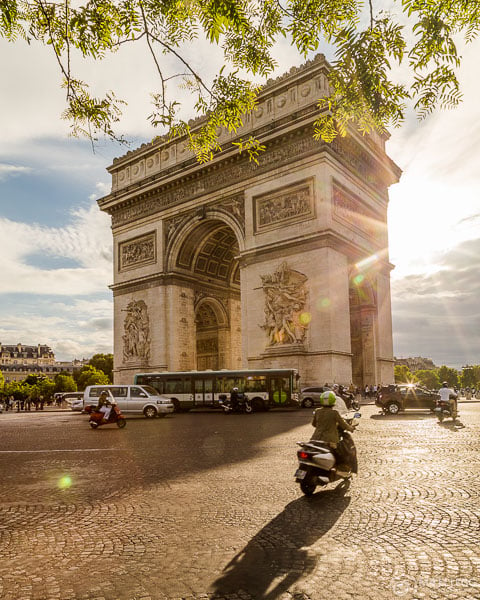 ---
Tours and Activities
Here are some tours and activities that you may like while in Paris. For more options click the blue button.
---
Conclusion
The Prince De Galles is a truly magnificent hotel, located in a great part of Paris. With its beautiful Art Deco design, meticulous details and exceptional service the whole vibe of the hotel will leave you feeling like you've had a truly special and perfect luxury experience.
For more information about the hotel visit their website at www.princedegallesparis.com/