Exploring Europe should be on everyone's bucket list. Throughout the continent, you'll find stunning landscapes, incredible cities, fascinating history and so much more to see and do. For some you may be wondering how you can visit and see more without it costing too much. Here is how you can travel in Europe for cheap and on a low budget.
Use bus services
First, consider using bus services such as Flixbus for getting between cities and major European destinations. These big green buses offer fantastic and low-cost tickets making them a great choice for budget travellers. They also have a huge network of bus routes across Europe which you can see on their destination map.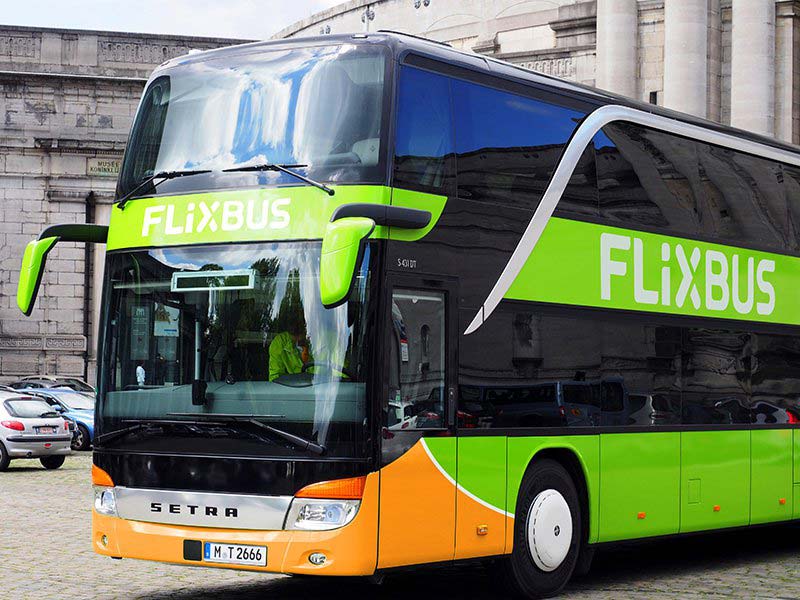 Book trains in advance
Should trains be more your fancy then look to book these in advance. By doing so you should be able to find the best fares and as a result travel across Europe for a lot less. There are services such as Omio which helps you find the costs. Or alternatively, check on the country's national train website for the countries you're visiting.
Consider an Interrail or Eurail pass.
Other options include Interrail (European residents), eurail.com (non-European residents) which allows you to pay a certain amount for unlimited travel between certain regions, or countries. These tend to be much cheaper for younger travellers (27 and under) so if you're wanting explore Europe this way then try and book whilst you're young.
ADVERTISEMENT
CONTINUE READING BELOW
Stay in hostels
Hostels are often the best accommodation for budget travellers and backpackers. They are often cheap, centrally located and also offer sociable environments. One of the biggest reasons to choose a hostel when travelling on a low budget in Europe is the savings you should get. Such as staying in a dormitory room will be vastly cheaper than a private room. There are pros and cons to hotels so check these out before you book.
Travel overnight
If you travel overnight and you use buses or trains to travel long distances then you'll be able to save on a nights accommodation. This could add up quite a lot if you're travelling between multiple destinations as you could save on lots of hotel costs. The downside of travelling overnight is that sometimes you don't sleep as well, and may be woken up by passport control, honking, and other disturbances during the journey.
Consider looking on Omio for trains and buses, as well as Flixbus (for buses). These services are best for Europe and North America. For Asia have a look on 12go.
Travel over weekends
As well as travelling overnight you should try and travel between destinations on a Friday or Saturday night. These tend to be peak times for accommodation therefore also the most expensive. To avoid this, book yourself your travel during this time and hopefully, you'll be able to avoid the more expensive cost of a nights accommodation.
Use budget airlines
Europe is home to some of the best budget airlines in the world, allowing you to book cheap, fast and direct flights. These airlines sometimes offer flights for as little as £9.99 each way (when on promotion), but even when the flights aren't on promotion they have good deals.
One thing you should ensure though is that you book in advance as often the cheapest fares are the first seats that are filled, then the flights can cost much more closer to departure.
You can use a site such as WayAway to search as they compare flights across different airlines to help you find the cheapest option. What's more, there are cashback options too.
One of our favourite airlines who we often travel with is easyJet, although there are various others you could also consider. Learn more about top budget airlines to use in Europe.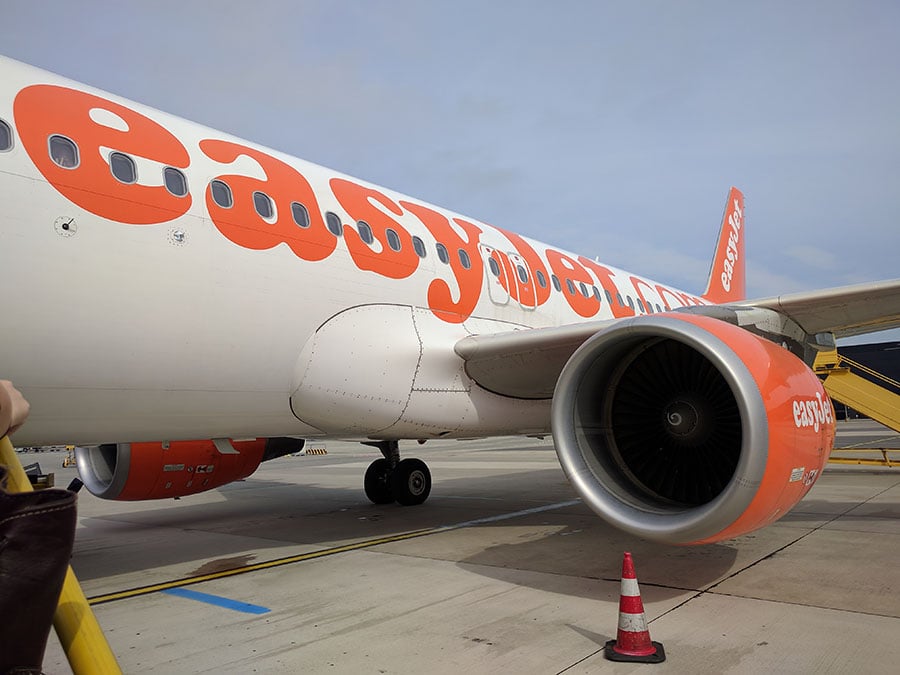 ---
---
Avoid peak dates
If possible to visit Europe on a low budget you should try and avoid peak dates. This would include bank/public holidays, Christmas and also around Summer (roughly mid-June to early Sept). Avoiding these dates means less people will be travelling or on holiday (vacation) resulting in lower prices. Another benefit of travelling outside of peak season dates is that the destination will be quieter, meaning less queues for attractions and more choice of accommodation and restaurants.
Research the cost of Europe destinations
Some European destinations will undoubtedly cost more than others, such as Zurich, London and Paris will require higher budgets than Prague, Ljubljana etc.
A great tool to use when planning your travels, especially when on a budget is Numbeo. Numbeo uses large amounts of data compiled from contributors to provide the average cost of various services. Such as restaurants, groceries and other basic costs.
Another way to research a destination is to look on accommodation sites such as booking.com to gauge the average cost of a room during when you want to travel.
Finally for those wanting to see a lot at your destination, then look at the cost of attractions (if any), such as entry prices.
ADVERTISEMENT
CONTINUE READING BELOW
Find free things to see and do
To save money when travelling in Europe, then learn about the free things to see and do. Many top European destinations will have a whole host of stunning landmarks which are possible to see from outside. But as well as this there may be free walking tours (various options can be found via Civitatis), free museums, parks, and other attractions worth checking out.
To find free activities simply start a search such as "Free things to do in [destinations]" and hopefully you'll get some great suggestions come up. These kinds of articles will be more likely for popular destinations, so if you have no luck then simply ask your accommodation for some local advice once you arrive.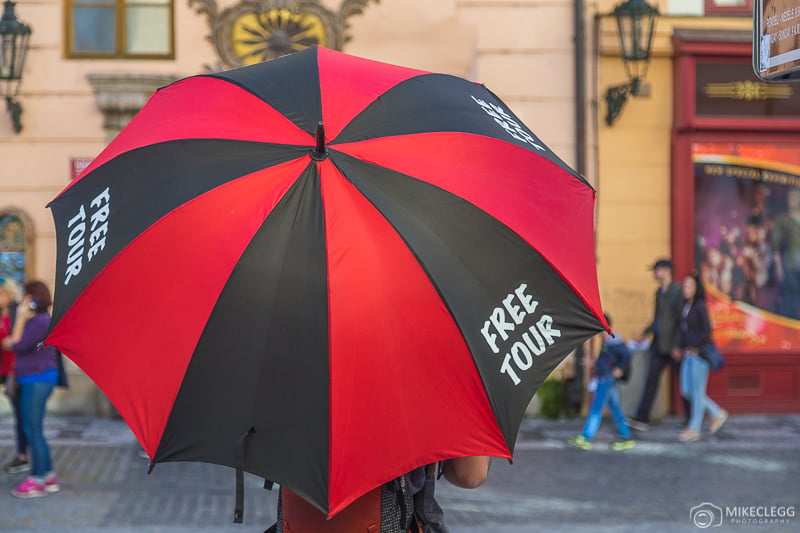 Consider City Passes
When visiting a city where you plan to see lots of paid entry attractions then consider getting a City Pass. These can often be available at major cities and can offer free entry (or discounted) entry into attractions, as well as free use of public transport. Of course these aren't technically "free" because you have to pay for the pass originally.
An important consideration before purchasing city passes is that you'll get your money's worth. To calculate this look at the entry price of the attractions you'd like to visit and add this up. Then look at what you would realistically see within the time limit of the City Pass, as well as the cost of the pass. If you save then the pass should be worth the cost.
City Pass Examples
Avoid restaurants
Food and drink is, of course, one of those necessities you can't avoid, but you can be smarter about how you eat and drink. Such as cooking for yourself in apartments or restaurants, buying meal deals/ budget meals in grocery stores, or finding cheap (but healthy) fast-food type places.
If you're going somewhere new then it is always nice to try the local cuisine. So to do this you could try things once you arrive and then switch to cheaper options afterwards.
Walk if possible
Some destinations in Europe will require you to undoubtedly get public transport. This will often be either single fares, day passes, or even taxis. Such costs can add up, so to save money and keep your costs down then try and walk whenever possible. This may require a single fare or two just to get from your accommodation to the centre, but that may be cheaper than day passes.
Summary
We hope that these tips help you to plan your trip to Europe and make it that much cheaper and more budget-friendly. Although some destinations in Europe can be quite expensive to visit, there are certainly ways to reduce how much it costs you, so that you can still visit the destination without breaking the bank.
Ready to book? Search for:
---
Related Articles