Central America is home to some of the world's most beautiful landscapes, beaches and historic landmarks. In fact, throughout this part of the world there are 18 UNESCO World Heritage Sites which would be perfect to add to your bucket list. To help you choose where to go, here is a selection of 10 incredible places to see and things to do in Central America.
---
Dive at one of Belize's stunning reef reserves
Located off the coast of Belize is a stunning underwater paradise. The Belize Barrier Reef covers an impressive 185 miles of water and is the largest in the northern and western hemispheres. In fact it's the second-largest coral reef system after Australia's Great Barrier Reef. Full of more than 100 species of fish, coral and marine life it should be high on your itinerary of places to visit in Central America. To truly appreciate this area take a tour and enjoy snorkelling or diving to immerse yourself into this magical world.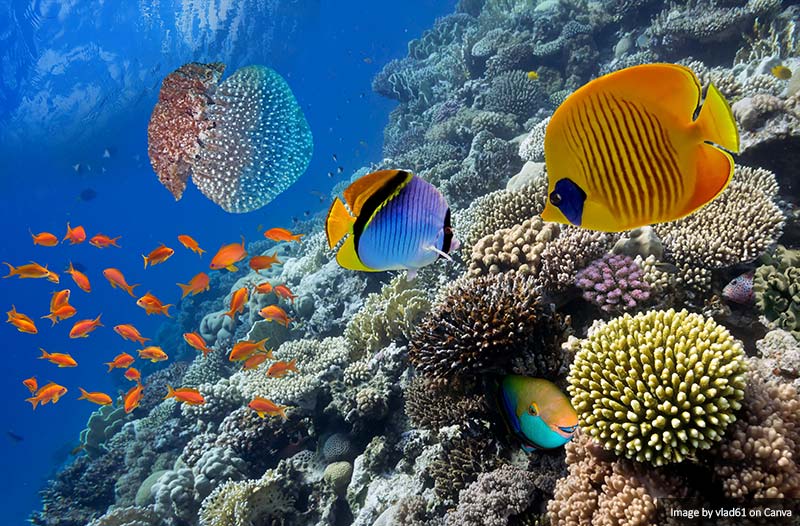 Hike in Los Volcanes National Park, El Salvador
For outdoor adventurers then visit the Los Volcanes National Park in El Salvador, where you'll find scenic landscapes adorned by 14 volcanoes. Three of the most impressive volcanoes you'll see are Volcán Cerro Verde at a height of 2,030 meters and last erupted around 25,000 years ago. Volcán de Izalco which is around 1950 meters high and has a crater that is 250 meters in diameter. And finally, Volcán de Santa Ana which is the largest at 2,381 meters high and occasionally still occasionally erupts.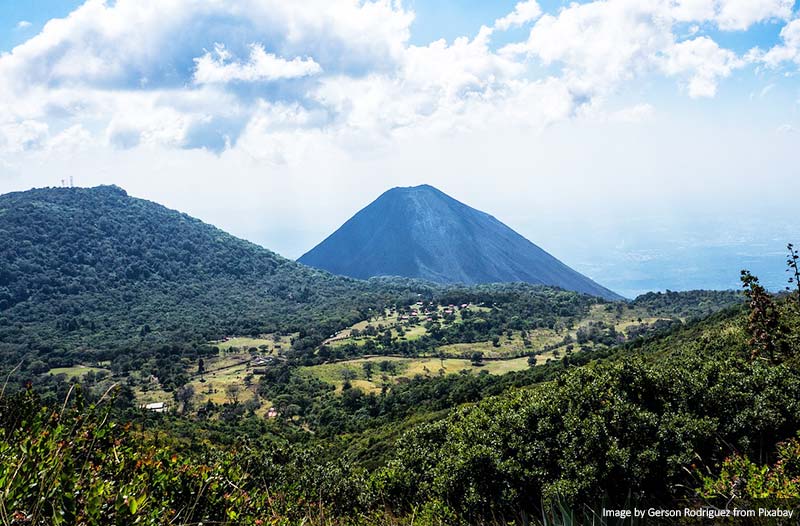 ADVERTISEMENT
CONTINUE READING BELOW
See Lake Atitlán in Guatemala, one of the largest lakes in Central America
One of the world's most beautiful lakes, Lake Atitlán is a must-see for nature lovers. Located around 2 hours 40 minutes from Guatemala City visit for a day trip, or longer getaway. The lake was formed approx 84,000 years ago after a volcanic eruption and now covers can incredible 130km2. On the banks of the lake you'll find "The Three Giants". These are volcanoes San Pedro, Atitlán and Tolimán which help add even more awe to the surrounding landscape. For those wanting an overnight stay then you'll find small towns around the lake such as Panajachel, Santa Cruz La Laguna or Santa Catarina Palopó.
See booking options for Guatemala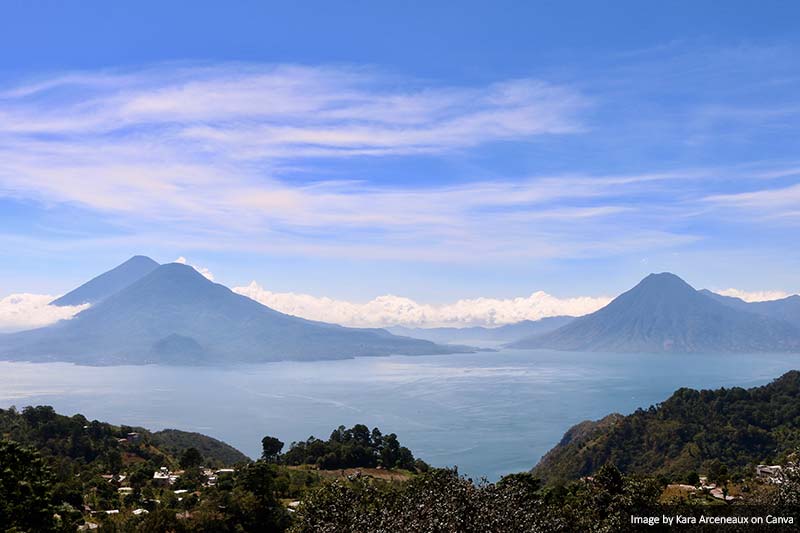 Relax at the Cochino Cays islands in Honduras
The Cochino Cays Marine Sanctuary is a scenic collection of islands located off the coast of Honduras. The Islands include Cayo Menor, Cayo Mayor as well as 13 smaller atolls/cays (small islands). The islands are protected against commercial diving, fishing and nets. This protects some of its natural marine wildlife including the Hawksbill turtle which is critically endangered. The large island comes complete with sandy beaches and a couple of resorts perfect if you'd like an overnight stay.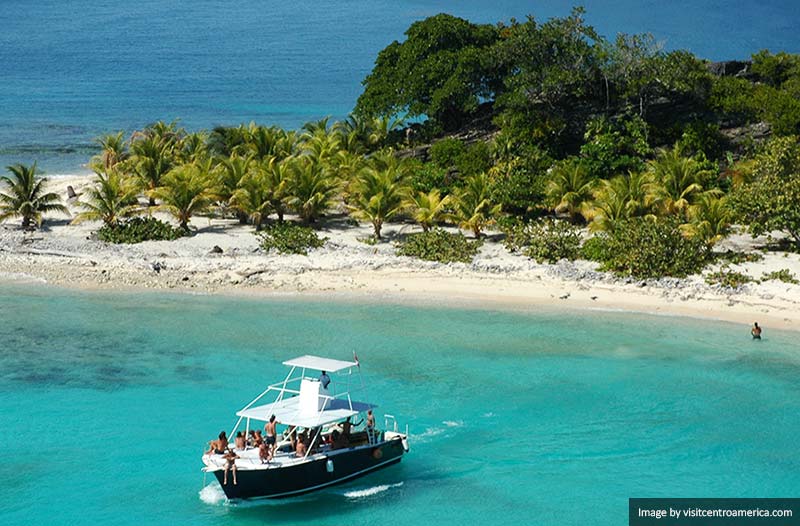 Discover Tikal National Park in Guatemala
The Tikal National Park was created in 1955 and covers an area of around 575km2. The main highlight is the Ancient Mayan City of Tikal, a UNESCO World Heritage Site that covers a smaller 16km2 and contains over 3,000 pre-hispanic buildings. These include ancient Mayan temples in the shape of steep pyramids, as well as carved monuments, palaces, squares and other buildings. The Temple of the Grand Jaguar (or Tikal Temple I) is one of the most impressive rising to a height of almost 50m.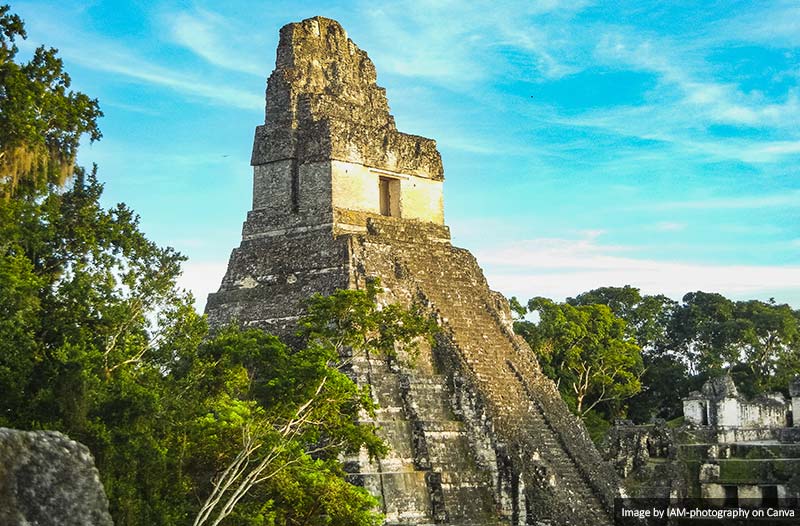 Experience the culture and gastronomy of El Salvador
El Salvador is home to a delicious cuisine with many of the Salvadoran dishes containing corn as the main ingredient. Try Pupusa, which is a thick flatbread stuffed with cheese, beans, meat and other ingredients. Or Tamales which are steamed corn dough with various fillings and wrapped in banana leaves. There are also beverages to try such as Chilate, a sweet drink containing cocoa, cinnamon, rice and sugar.
As corn is one of the major parts of the Salvadoran cuisine there are even corn festivals and a national day in November to celebrate Pupusa, their national dish.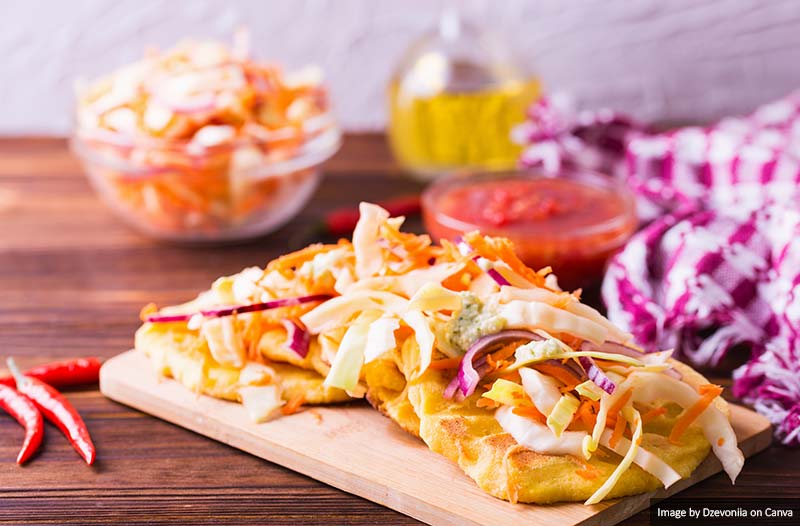 See the incredible Blue Hole UNESCO World Heritage Site in Belize
The Blue Hole is an incredible sight to behold. This natural landmark forms almost a perfect circle around 1,000 feet wide and 412 feet deep which you can even see it from space. It's now one of the most famous diving sites in Belize where adventure seekers will be able dive or snorkel among various marine life. Such as reef sharks, nurse sharks, and lots more.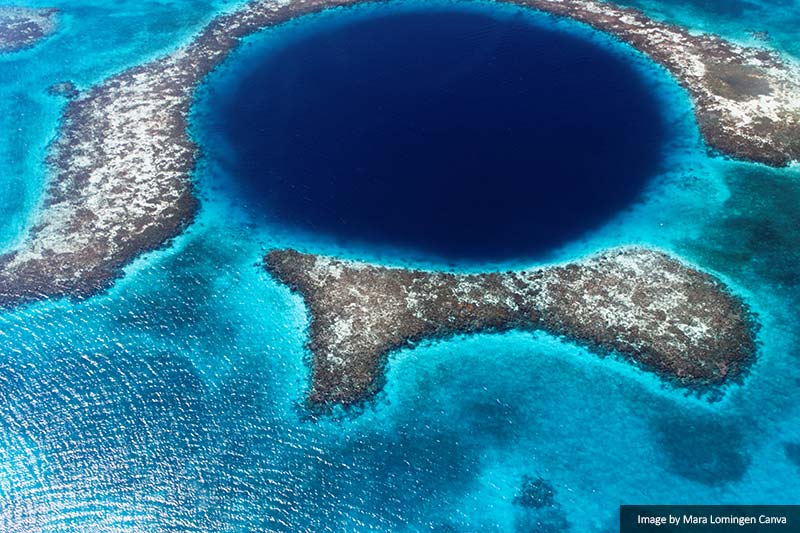 Visit Quiriguá Archaeological Park, Guatemala
The Quiriguá Archaeological Park covers 34 hectares and contains the ancient Mayan City of Quiriguá. Here you'll find Mayan ruins and detailed stelae monuments that have been carved out of stone. Since 1970 the archaeological park has been a national monument of Guatemala and this area is also a refuge for wild animals that live in the area.
ADVERTISEMENT
CONTINUE READING BELOW
Relax on the beautiful beaches of Roatán in Honduras
Another stunning destination in Central America is the island of Roatán. This island is long and thin at 45km long and only around 2-4km wide. It also part of the Bay Islands and the Mesoamerican Reef Barrier.
On the island, you'll be able to go snorkelling, diving or even enjoy rounds of golf at the 18-hole course called the "Black Pearl".
The island is quite well developed with lots of accommodation options, as well as restaurants, bars and nightclubs making it a great place to visit for a longer stay.
Explore the cultural heritage city of La Antigua in Guatemala
Dating back to 1543 La Antigua is an old colonial city nestled in the Panchoy Valley. The city has colourful old architecture that dates back to the 16th century and has been listed as a UNESCO World Heritage Site since 1979. A few highlights of the city include the Palace of the General Captains, the Antigua Guatemala Cathedral and the Jade Museum. And while you wander you'll often see the impressive Volcán de Fuego and Acatenango volcanoes towering in the distance.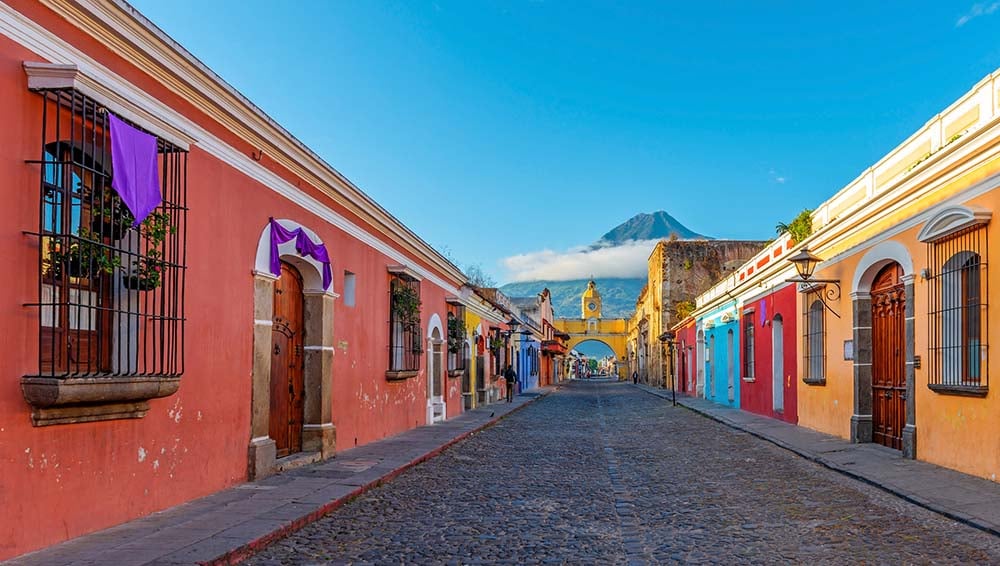 Summary
There are many other incredible experiences to enjoy in South America. Head over to visitcentroamerica.com (the English option is in the menu) for heaps more ideas.
---
Find flights and hotels
Start your search using our form below:
Related Articles