Whether you're intrigued by fashion, travelling on business, or simply hooked with Italian culture, Milan is a terrific base for all kinds of getaways. Any day is an enjoyable day in Italy's fashion capital, and you will love that the city is home to world-class museums, breathtakingly beautiful churches, and vibrant central plazas.
For those who are interested in the modern culture, there is no stop to fantastic eateries serving up Milanese specialties, and the nightlife is some of the best in the whole of Italy. Day trips from Milan will lead you to adventures, exploring captivating medieval towns, cultural gems, and beautiful lakeside towns where moments are frozen in time. We've shortlisted a few of the best day trips from Milan that will tickle the travel buds of each and every one. Including tours and activities that are perfect for groups, or those looking for outdoor experiences.
As your base is in Northern Italy, you will be in a good place to start off on day trips from Milan to each of the following destinations. Check out them! Here are some of the best day trips from Milan to enjoy when visiting the city.
---
1. Lake Como – Enjoy one of the most beautiful Italian lakes
Bragging mountain views, cold and dry air with blue waters, it's very simple to understand why Lake Como is the epitome of Italian scenic beauty. Thousands of visitors around the globe gather at Lake Como, making it a vacation spot for celebs and tycoons equally.
The lake itself is a prime attraction, with most travellers preferring to chill out, sipping cocktails, or tanning on yachts docked in the water. You could also spend your day trip in Lake Como touring Villa Carlotta, walking along the lake, riding the hillside trolley for spectacular views over the water, or tasting gelato in the town of Como.
To see more of the lake itself, you can take the boat to Bellagio since the small, famous town is perched in the middle point of the fork and offers stunning views of all parts of the lake, else visit the smaller town of Varenna. If you have some time, visit Brunate, a small village on the mountain with breathtaking views over the lake.
By public transport, it takes about forty minutes to reach Lake Como from Milano Centrale. Trains depart once an hour, and in no time at all, you'll find yourself at Como San Giovanni station with Lake Como lying splendidly before you. After reaching the place, you can continue exploring the spectacular lake by bus, hydrofoil, or ferry. As such, you may want to also consider taking a guided tour, which will take you to plenty of the most beautiful spots around the lake without you having to stress about public transport or parking the vehicle.
Tour Ideas
2. Pavia – See a picturesque town in south-western Lombardy
In just a short time, you can travel to Pavia, – a city famed for its 100 towers – making it an ideal day trip from Milan. Once you're in Pavia, you'll be able to slow down and absorb the medieval and Renaissance architecture along with the lively outdoor markets at your own pace.
A highlight of any visit to Pavia could be a stroll across the Ponte Coperto, a beautiful bridge that offers you excellent views, and equally good photo opportunities of the city. Then, head towards the historic landmarks and three extremely important religious structures in the heart of the city, like the Duomo Di Pavia, the Basilica San Michele Maggiore, and the Basilica di San Pietro in Ciel d'Oro.
The paramount attraction of Pavia, the Certosa di Pavia rests eight kilometres to the north, whose monastery is one of the finest Renaissance buildings in all Italy. It displays the transition from late Gothic to Renaissance styles.
From its prominence as a major Roman capital, Pavia grew into an important university city, and if you are visiting the century-old University of Pavia (one of the best ones in Italy, which counts notables the likes of Christopher Columbus and Alessandro Volta among its alumni.), explore the garden which houses an exotic collection of roses and medicinal plants.
Lying just over 40 kilometres to the south of Milan, Pavia is simple to get to by train; the journey should only take you half an hour from Milano Centrale or else consider taking a guided tour as another option.
Tour Idea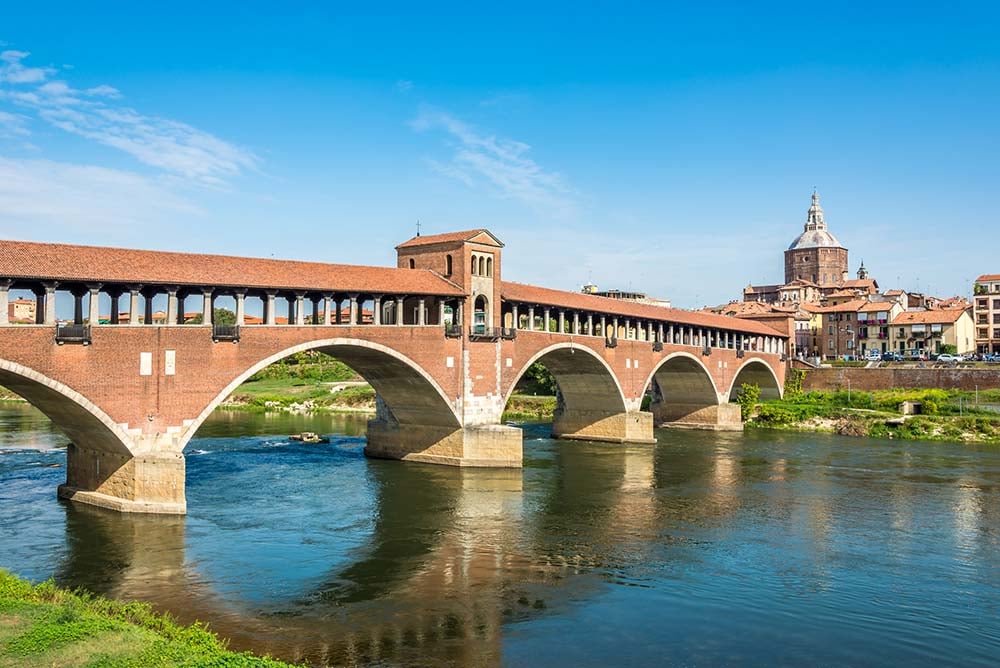 ADVERTISEMENT
CONTINUE READING BELOW
3. Bergamo – Explore an ancient walled city
Located in the Lombardy region of Italy, Bergamo is a walled city of the ancient era and is best known for its immense natural beauty. The old city of Bergamo is composed of an old walled core known as La Citta Alta, which is perched on the top of a hill while the newer modern town Città Bassa is at the foot of the hill.
Bergamo is a must-see spot for lovers of architecture. Most visitors will want to spend time in the Città Alta, which has recently been added to the list of UNESCO World Heritage sites. It has a different vibe to it, compared to other old towns in Europe and Italy, and home to the Piazza Vecchia, or the heart of the city where architecture dates back to the medieval and renaissance era.
Ride the funicular up to the Città Alta for the best views of the city, where you'll be served mountain scenery and unmatched vistas. The newer town of Bergamo isn't quite as fascinating but there are still many beautiful buildings to see and lots of places to eat and drink at. The food in Bergamo is brilliant and I highly recommend spending some time eating regional dishes (specialties include delicious rabbit dishes, polenta, and casoncelli, gelato Stracciatella) while you are there.
Bergamo is very easy to reach within an hour by direct train from Milano Porta Garibaldi once every hour. While most of the main sights are just a stone's throw away from the station, the Citta Alta or the upper town is a 20-minute steep walk or short funicular ride away.
Tour Ideas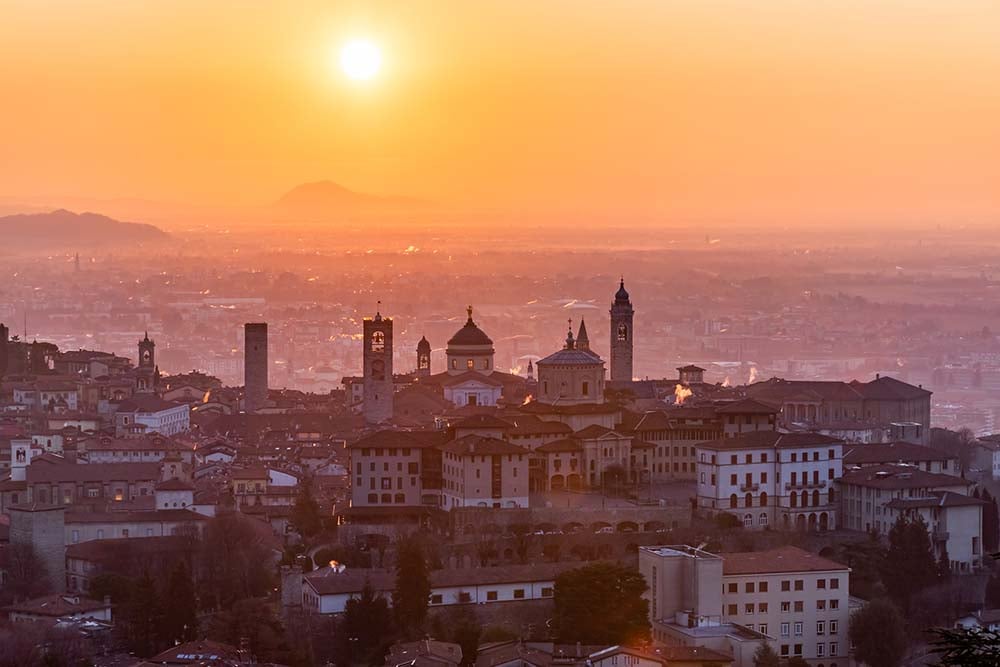 4. Franciacorta – Enjoy a soul-stirring visual treat
Feast your eyes and treat your soul with the sprawling vineyards' vistas at Franciacorta. Home to the best wineries, Franciacorta is a wine-growing region of Italy. Make sure it's in your 'places to visit' checklist if you are planning a trip to Milan. Also, do explore some of the vineyards, and get the opportunity to meet the wine producers. Ask questions and understand the methods of winemaking, and things that make their particular brand so tempting.
An easy way to explore the region is to take a guided tour which helps to witness how wine is processed and taste some exotic wines before leaving the city. The exclusive wineries of Franciacorta truly do offer something unique.
Tour Ideas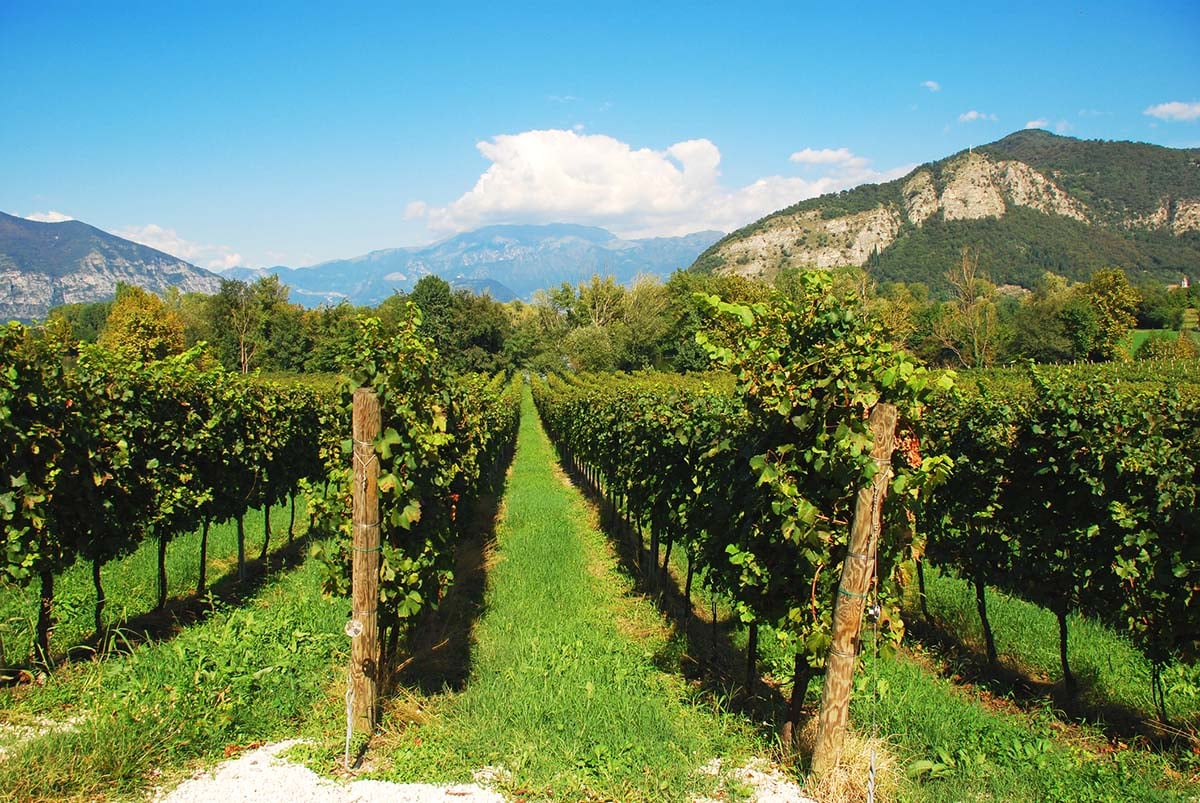 ADVERTISEMENT
CONTINUE READING BELOW
5. Lugano – Witness the sensational Swiss beauty
Lugano, popularly known as 'Monte Carlo of Switzerland', located on the southern Swiss border, offers breathtaking vistas of the Swiss Alps and shopping opportunities.
Take advantage of Milan's close vicinity to Switzerland by taking an amazing day trip to lovely Lugano. Boasting stunning views of the Swiss Alps and sparkling lake, Lugano seems like a colourful picture postcard and captivates every avid traveller.
Ride the Monte San Salvatore funicular in Lugano to embrace the beautiful views, or you can hang out closer to the lake and swim at one of the beaches on the lake. Hiking and mountain biking are also common pastimes, with the trails of Mount Brè – a place that offers several opportunities to the visitor – being perfect for both spare time activities.
You can relax and enjoy the Swiss way of life (and also cry about Swiss prices!) at any of the numerous cafes, bistros, and shops. This is your chance to sample world-renowned mouth-watering Swiss chocolate, and perhaps bring some as a souvenir for friends and family back home or keep it to yourself! The choice is yours!
From Milan, it takes around an hour to reach Lugano by train, making it the perfect day trip from Milan. The train ride is awe-striking as you make your way up into the Alps passing through awesome scenery, from forest-covered mountains to deep blue mountain lakes. If you're running out of time and want to visit both Lugano and Lake Como in a day, it's the best idea to go for a guided tour that combines both of them into one memorable trip.
So, if you plan a day trip from Milan to Switzerland, a visit to Lugano is a must!
Tour Ideas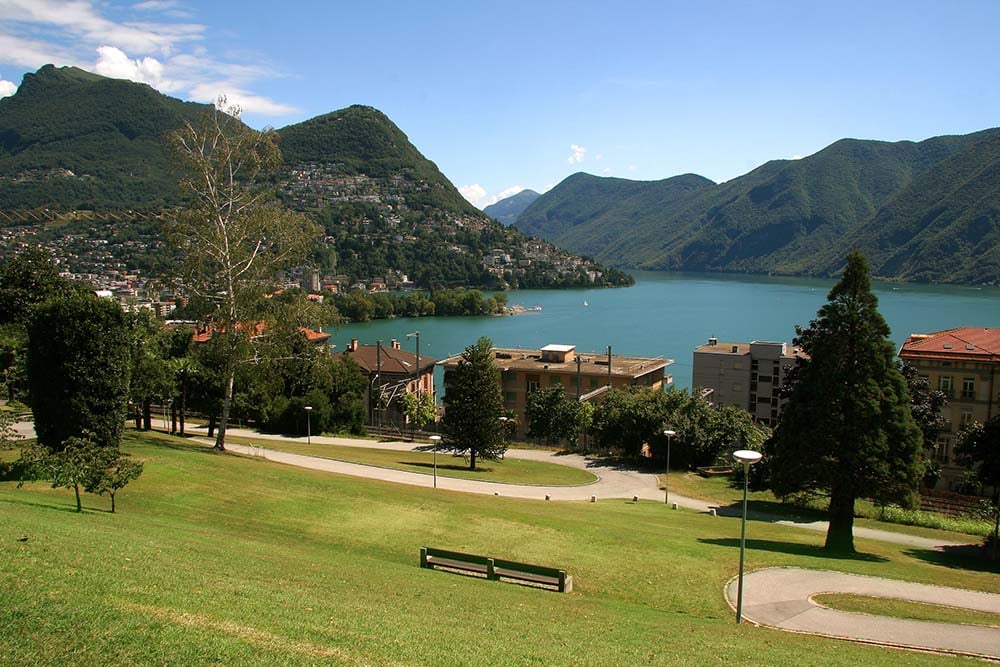 ADVERTISEMENT
CONTINUE READING BELOW
6. Venice – Journey to the romantic city of canals
Located to the east of Milan, the city of canals needs no introduction!
Indeed, Venice is a must-see city and must be on everyone's list of places to visit when in Italy. As you cross its countless bridges or take a gondola ride across its canals, you'll be welcomed with magnificent architecture everywhere you look, with almost every building dating back centuries.
On a day trip from Milan, you can easily see the highlights of Venice – the Grand Canal, the Bridge of Sighs, the Doge's Palace, St. Mark's Square, the Basilica of St. Mark, and Rialto Bridge – and wander in the maze of streets along the colourful canals.
If you still have some time left from your busy schedule, head over to one of Venice's nearby islands Murano. It's famous for glass-blowing traditions, and perhaps you can buy a trinket to take back home.
Trains from Milano Centrale to Venice take roughly three and a half hours. From the Stazione di Venezia Santa Lucia, you can either walk through the Venetian streets soaking in the beautiful architecture or take a water bus (known as Vaporetto) along the Grand Canal to get to phenomenal sights like Piazza San Marco and the Rialto Bridge.
To really make the most of your time in Venice, you could also stay for a night, or consider taking a tour such as below.
Tour Ideas
7. Lake Maggiore & the Borromean Islands – An escape to a peaceful heaven
Lake Maggiore and the Borromean Island are ideal destinations as day trips from Milan, and an escape to the peaceful heaven from the hustle and bustle of the city. Enjoy a day hopping on and off the eleven islands that form this cluster of pretty charm.
The main draw of Lake Maggiore is its three distinct islands: Isola Bella, Isola Madre and Isola Superiore (also known as Isola dei Pescatori). The main attraction of Isola Bella is the baroque Palazzo Borromeo.  Here while the interiors are lavish, the 10-tiered garden is a terrific work of baroque garden design.
Isola Madre is also home to a gorgeous palace and gardens, while Isola Superiore shelters a picturesque fishing village. It's also home to some delicious seafood restaurants, of which Restaurant Casabella is the best of the lot.
The islands are only a short ferry ride away from the lakeside town of Stresa, which is one hour by train from Milan. Another option is to take a tour. This is one of the best ways to see all of Lake Maggiore's amazing sights and learn all about the area's fascinating history as you explore Stresa and the Borromean Islands.
Tour Ideas
ADVERTISEMENT
CONTINUE READING BELOW
8. Genova and Portofino – Explore the gorgeous Ligurian Coast
Go out for a day on a scenic drive along the coast to the three colourful gems in the lovely Ligurian Coast. Italy's largest port Genova is a UNESCO World Heritage site, and together with the picturesque villages of Portofino and Santa Margherita Ligure, it's a delightful area of the Italian Riviera to explore as a day trip from Milan.
The historic streets of Genova are home to monuments dedicated to its maritime history and memorials to Christopher Columbus. Travel along the coast to the gorgeous fishing village of Portofino that dates back to the Roman era, soak in the charming sights of the fishing boats and devote some time exploring the Santa Margherita Ligure.
There are several hidden gems around each corner in the city centre. As you start exploring the place, you will find that the architecture ranges from splendid, baroque-style castles to monumental churches and medieval gates.
Food lovers out there, don't forget to try some local foods that are popular in the region, such as pesto (originated in Genoa), or focaccia, (bread that can be flavoured with olive oil and salt or with ham, sliced tomatoes, and cheese).
Located almost directly south of Milan, Genoa is an hour and a half to two hours away by train, so in no time at all, you'll find yourself with the Mediterranean before you. Simply get on a train at Milano Centrale and relish the scenic train journey through the Italian countryside. You could also choose to take a guided tour to fully explore these colourful Ligurian gems.
Tour Idea
9. Maranello Ferrari tour – Get the feel of Formula 1 fun
One of Italy's most popular and much-loved interests is the Ferrari brand.
If high-speed racing cars is your thing, this day trip should certainly be high up on your wish list. Spend the day engrossing yourself in all things Ferrari, with a day trip to Maranello.
Check out the test track where factory-fresh cars are put through their paces and learn how to race with your professional race-driving instructor. Know more about the brand Ferrari and its history in the Museo Ferrari, and glory in the exhibits of old-style cars in the gallery.
For more Formula 1 fun, head to the Museo Casa Enzo Ferrari to learn about its 40-year history – life and work of Enzo Ferrari, the founder of the Ferrari sports car.
Tour Ideas
10. St. Moritz – Enjoy scenic views of the Alps
Get a taste of the marvellous Alpine scenery north of Milan by boarding the scenic Bernina Express and making the two hours train ride to Tirano. In two and a half hours, you'll cross 196 bridges, go through 55 tunnels, and cross breath-taking gorges, making it one hell of a ride as you climb the Bernina Pass and descend into Switzerland.
The 'Little Red Train' offers wide windows for full scenic views and good photography opportunities from every seat. The Bernina Express stops in the well-known Swiss ski resort of St. Moritz, which is one of Switzerland's most famous mountain resorts, overlooking the Engadin Alps and a lake. The train runs throughout the year, and the scenic views are equally good in summer or winter.
On the guided Swiss Alps Bernina Express Rail Tour from Milan, you can travel by coach to board the train in Tirano, with time to explore not only that Alpine town but chic St. Moritz as well. Alternatively, you can book everything separately and travel independently to Tirano. See public transport options.
Tour Ideas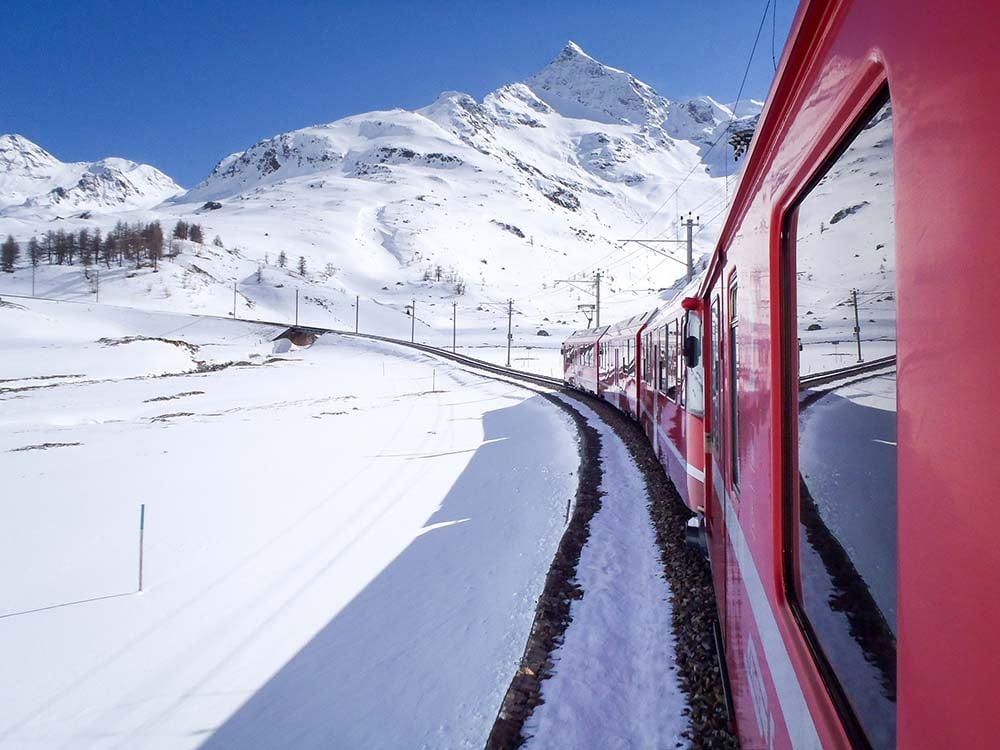 ADVERTISEMENT
CONTINUE READING BELOW
Summary
These are some of the best places in Italy that you can reach on a day trip from Milan. These offer variety and quality experiences, but the most difficult part is making a decision on where to go!
Add some of these trip ideas to your itinerary so as to see some of the exciting and must-visit places in Italy. Have a great time exploring Italy's fashion capital and surroundings!
To find transport from Milan then as well as the tours mentioned you can look on sites such as Omio or Italia Rail.
More tours and activities for Milan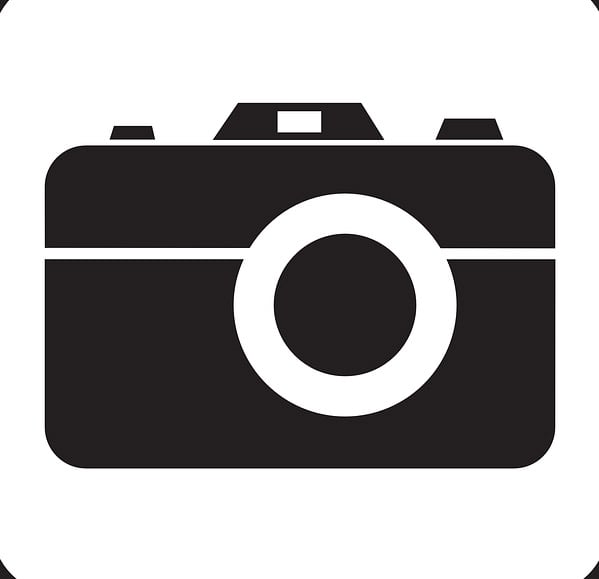 Related Articles