Estonia is a truly unique place in Europe. The language and culture are like nothing you find elsewhere in Europe. Although it is often lumped together with Latvia and Lithuania as the Baltics, it is very different from them. In fact, Estonia has more in common with Finland.
Like Latvia and Lithuania, Estonia used to be a part of the Soviet Union and gained independence in 1991. Despite having a rich history and culture, Estonia is a very modern place. You may be surprised to hear that Estonia is considered the "Silicon Valley of Europe". The country is a hub of tech start-ups and birthed programs like Skype. They also offer e-Residency for anyone in the world, so if you fall in love with Estonia, you can start an independent company there.
And you'll likely fall for this charming country once you've visited. Here are 10 of the best and most beautiful places to visit in Estonia.
---
1. Tallinn
Tallinn, the capital of Estonia, perfectly captures this duality. The inner city of Tallinn is a UNESCO World Heritage Site and one of the best-preserved medieval walled cities in Europe. Strolling through both the lower and upper part of Old Town, you feel like you've been transported to the Middle Ages. The viewpoints in the upper part also provide a beautiful view of the city.
Outside of the Old Town, you can see the modern side of Tallinn. The Telliskivi neighbourhood is hip and vibrant, with thrift stores and cafés that wouldn't be misplaced in cities like Berlin and London. The industrial harbour is undoubtedly worth a visit, as well as Kadriorg Park, which offers a lovely place to go for a walk, as well as several elegant palaces and interesting museums.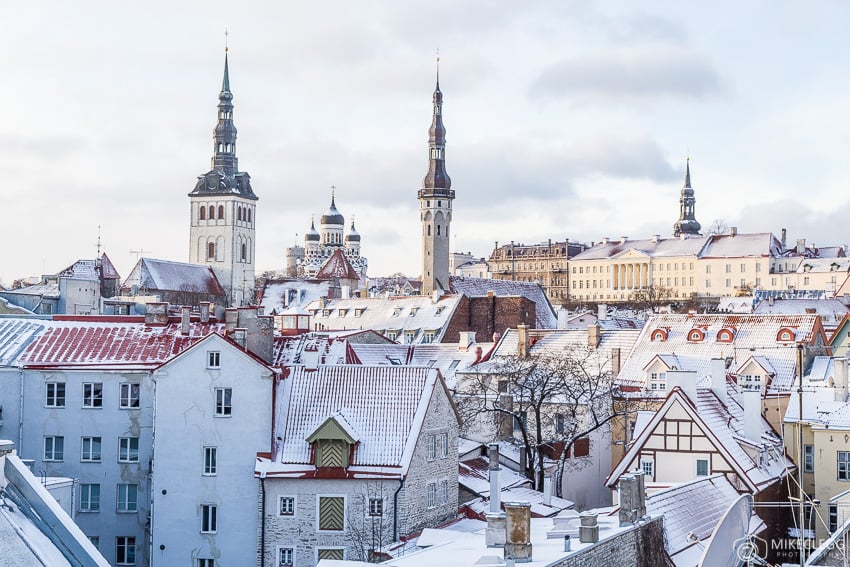 2. Tartu
Next up, is the second-largest city in Estonia: Tartu. Tartu is full of history as it is the oldest city in the Baltics and home to the oldest and most prestigious University in Estonia. It is a real university city, with a young population. Tartu is vibrant and hip, with lots of culture and an alternative art scene.
The small city is very walkable, and you´ll have a great time exploring all the sights. Stroll through the colourful city centre, where you'll see lots of monuments and statues, such as the Kissing Students Fountain. The Karlova neighbourhood is where you'll experience the hip and trendy side of Tartu and see lots of street art. There's even an annual Street Art Festival!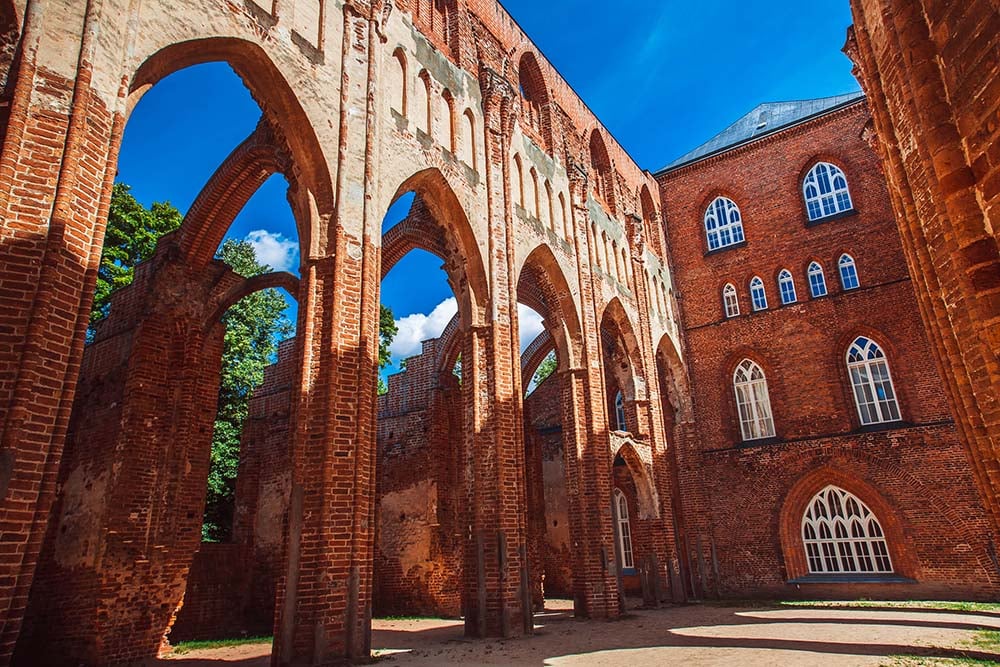 ADVERTISEMENT
CONTINUE READING BELOW
3. Lahemaa National Park
Lahemaa National Park was the first designated national park in the former Soviet Union. It is the biggest park in Estonia and one of the biggest in Europe. It is named after the north coastal region of Estonia and means "Land of Bays". As the name indicates, it encompasses several bays of the Baltic Sea and numerous bogs and forest. It is a great place to hike and spot wildlife, such as bears, wolves, boar, lynx, and red deer. You can also visit the four manors inside the park as well as fishing villages.
4. Pärnu
Pärnu is located in the south of Estonia, on the Baltic Sea coast. It is the most popular beach resort in Estonia, due to the long white sand beaches and sunny weather. If you're looking for a day of fun at the beach, this is the place to go.
But Pärnu offers more than just pretty beaches; it also has a beautiful Medieval inner city. Take some time to stroll around and admire the colourful buildings. When you're ready for a break, visit one of the many spas and bathhouses.
Pärnu is also a very sustainable travel destination. The city takes great care to protect the pristine nature and promote a green lifestyle for locals and visitors alike.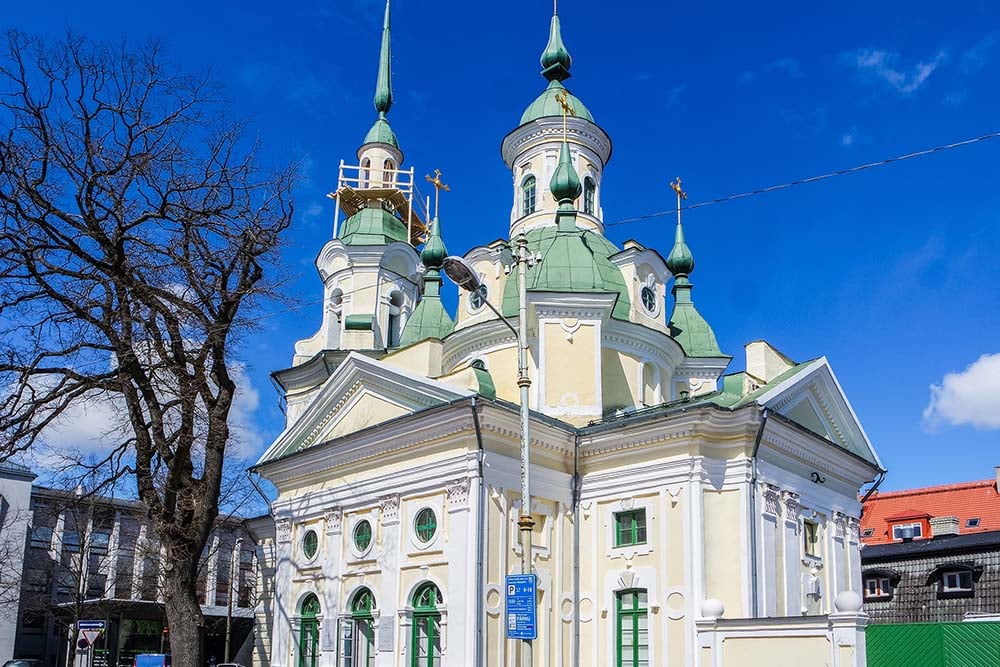 5. Saaremaa
Saaremaa is Estonias largest island. Archaeological finds show that the island has been inhabited since at least 5000 BC. Over the ages, it changed hands between Vikings, Danes, Swedes, Germans and many more.
Saaremaa has beautiful nature and rich biodiversity, with some rare species. It is mostly covered in forest with some coastal areas, where colonies of seals live. Aside from impressive nature and wildlife, Saaremaa also has a few charming towns and historical sites. Don't miss the Kaali meteorite craters and the windmills of Angla. Despite all it has to offer, Saaremaa is rarely visited by foreign tourists. So if you're looking for a beautiful place in Estonia, that is a bit more off the beaten path, you'll love this unique island.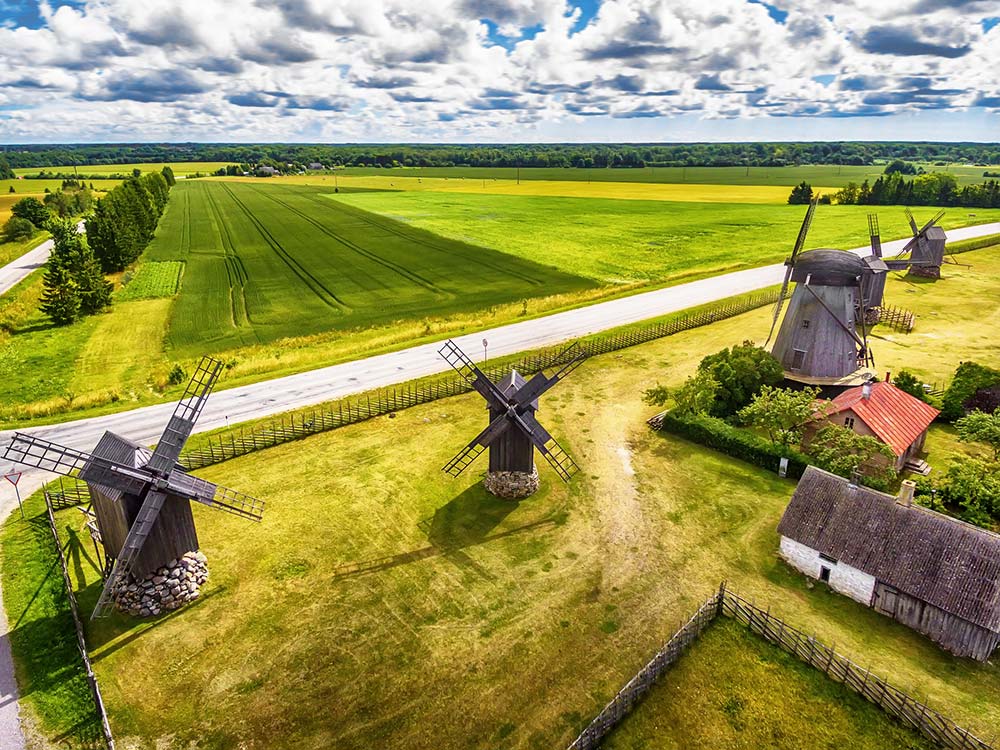 6. Narva
In the far eastern point of Estonia, on the border with Russia, lies the city of Narva. It is home to the oldest fortified settlement in the country, dating back to around 1000 BC. The city is named after the river it lies on, and has always been an important trading post. There is a large Russian community in Narva, and the town is a melting pot of both cultures. Narva offers an exciting mix of Soviet, Baroque and Medieval architecture.
The main attraction of Narva is Narva Castle, also known as Hermann Castle. This beautiful fortress dates back to the 13th century and was built during the Danish occupation of Estonia. The castle has been beautifully restored and is open to visitors. Across the river from Narva Castle, in Russia, lies the 15th century Ivangorod Castle. It was built because the Narva stronghold could not be conquered. The result is an interesting juxtaposition of the two fortresses with the river between them.
ADVERTISEMENT
CONTINUE READING BELOW
7. Soomaa National Park
Estonia is a wonderful destination for outdoor and wildlife enthusiasts. Soomaa National Park offers beautiful nature and exciting adventures year-round. It is a vast wetland, and the heavy rainfall and melting snow during the "fifth season" make it even wetter.
There are several ways to explore this natural reserve. There are some easy and accessible hiking trails as well as snowshoe trails in winter. By far the most popular way to traverse the wetlands is in a canoe. The swamps and marshes make much of this park inaccessible, leaving the wilderness mostly untouched. Soomaa is home to a large beaver population as well as elk, deer, wild boar, lynx, wolf and bear in the forests. The pristine and unique nature make Soomaa one of the most beautiful places in Estonia.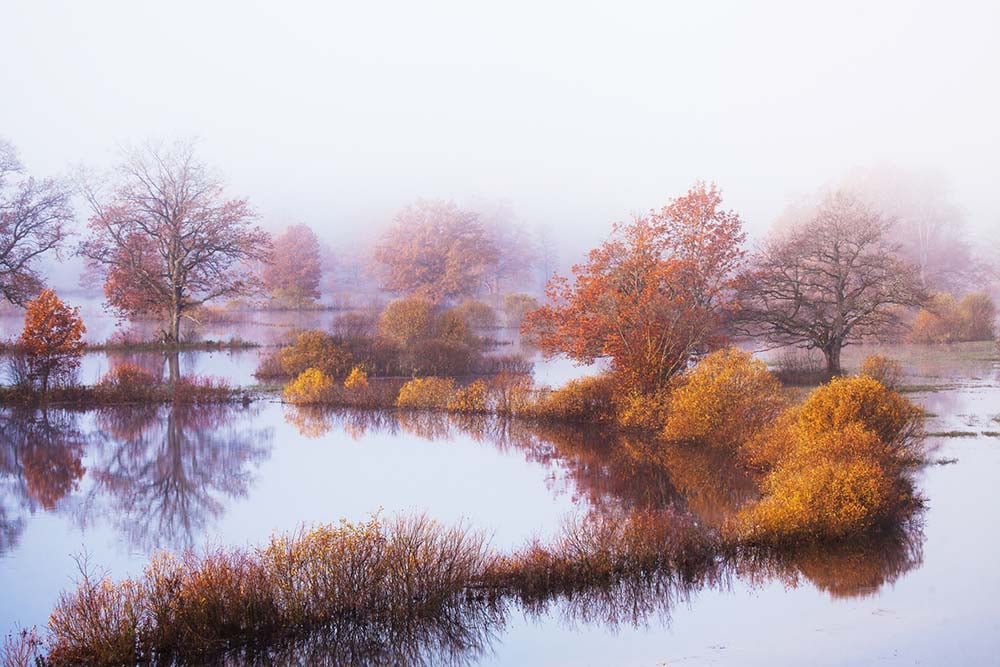 8. Rakvere
Rakvere is a small city in the north of Estonia. Like the rest of the country, it has a tumultuous history of occupation by various forces. The original settlement dates back to the 3rd century AD. Despite this long history, the city is very modern. The centre has been renovated to make the buildings more contemporary and sustainable. Rakvere has a thriving art scene, with music festivals and a prestigious theatre legacy. It is also a popular spa destination.
But the main draw for tourists is Rakvere Castle. The ruins of this 13th-century fortress overlook the city. Inside, you are transported back to the Middle Ages. The castle is set up represent 16th-century life and visitors are encouraged to dress up and participate. It is complete with a Medieval tavern serving historical meals.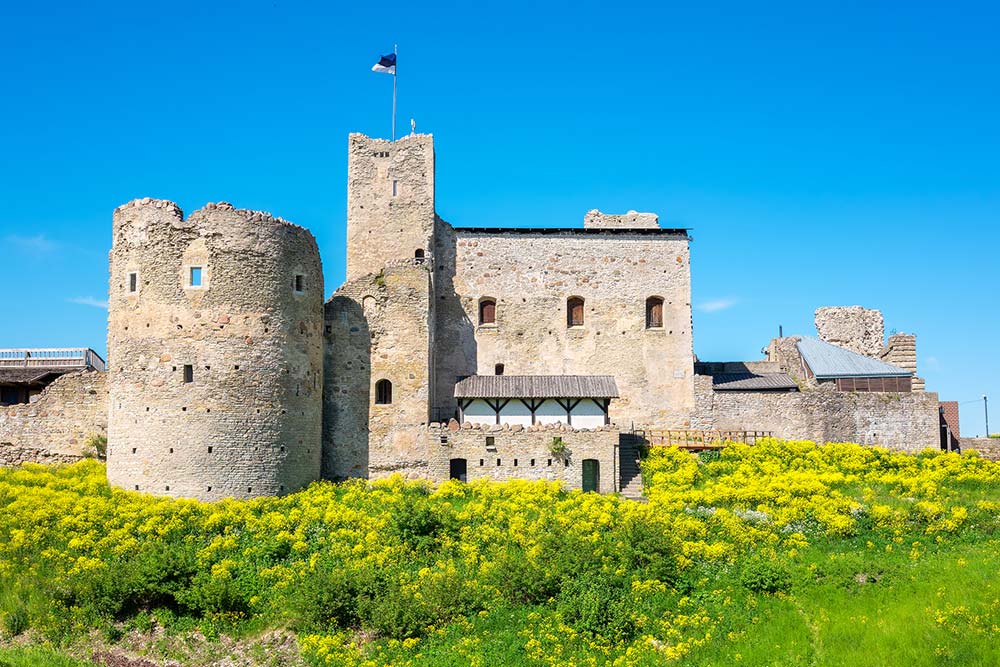 ADVERTISEMENT
CONTINUE READING BELOW
9. Tuhala
If you're a fan of magic and folklore, then Tuhala in Estonia is a must-visit. This small village is famous for its Witches Well. According to legend, the water boils and flows because of witches stirring the well. Of course, there is a perfectly logical explanation for this phenomenon. Tuhala is built on porous karst rock and when the water levels in the underground river rise, the well overflows. The water pressure pushes the water up and overflows at 100 litres per second. If you time your visit right, you might be able to catch this bizarre natural phenomenon. It happens during high-water and lasts anywhere from a day to three weeks.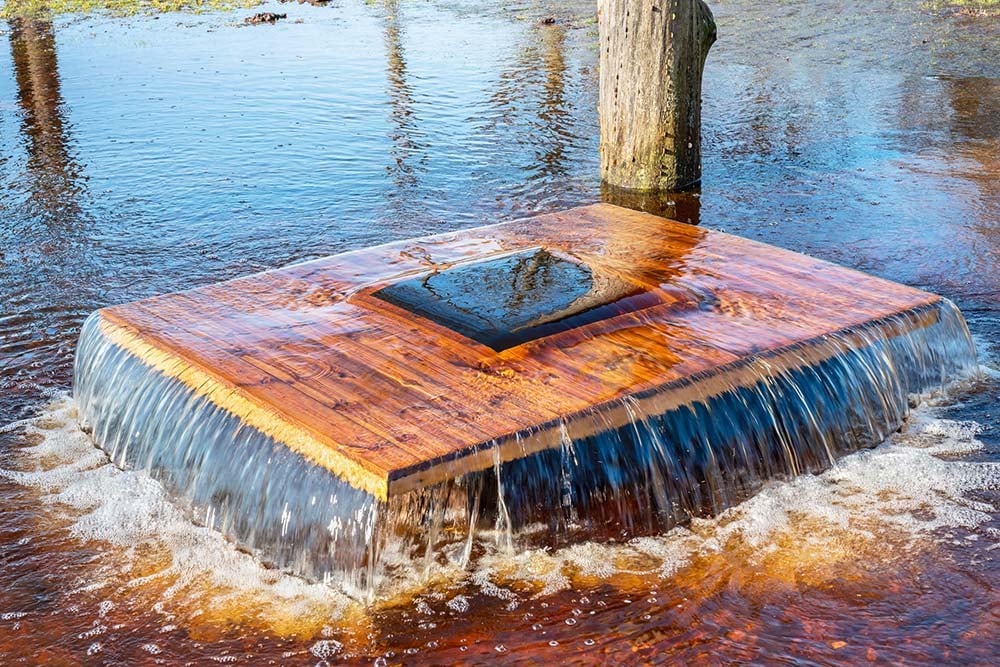 10. Viljandi
Every year, music fans swarm the small town of Viljandi in the south of Estonia. With its quaint architecture and beautiful nature, this atmospheric place hosts several of the most popular Baltic music festivals. It is the heart of Estonian folk music and culture. Even if you visit outside of the festival season, you will be able to experience the melodies of Viljandi as art students, and buskers express their pride in their cultural heritage on the streets year-round.
Viljandi also has a beautiful Old Town with traditional Estonian architecture and a scenic landscape perfect for hiking. Don't forget to visit Viljandi Castle's ruins and take a boat trip out on the lake.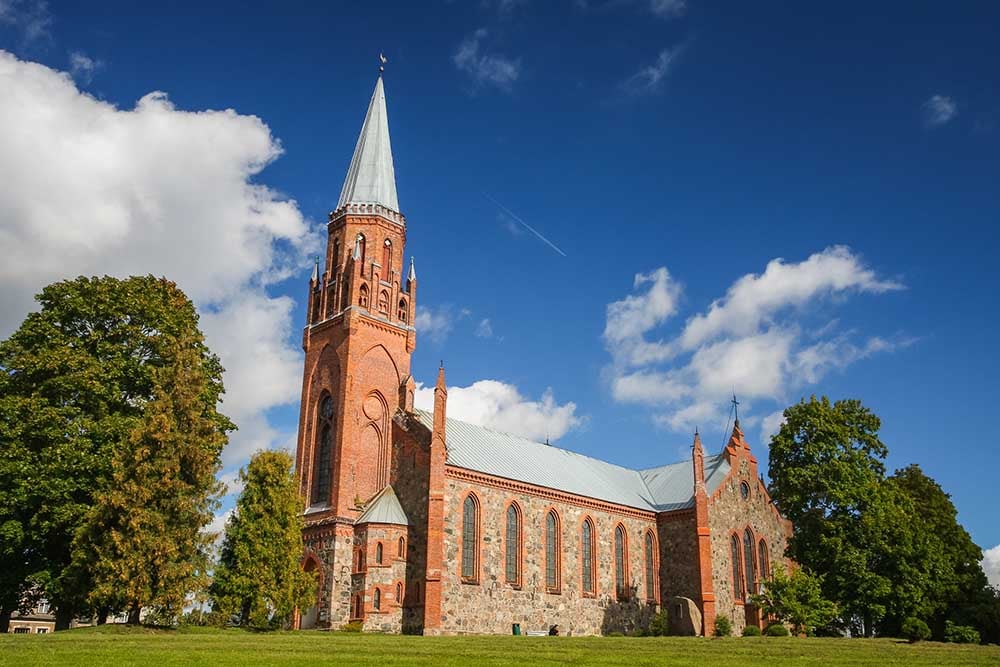 Summary
As you now know, Estonia is a wonderful country worth visiting. This underrated European destination is patiently waiting for you to come and explore it. Dive into the rich history, beautiful nature and unique culture of this Baltic country, by vising these 10 most beautiful places in Estonia.
Why not add Estonia to a multi-destination trip. Read our guide for an itinerary idea: Baltic States Multi-Destination Trip: Vilnius, Riga and Tallinn
---
Flights
---
Find accommodation in Estonia
---
Tours and Activities for Estonia
Related Articles