Vietnam is home to stunning scenery and a rich culture meaning this Southeast Asian country shouldn't be overlooked. Think of impressive mountains, mouth-watering cuisine, endless cave systems and ancient cities.
If you're planning to travel in this long-stretched nation, here are 10 of the most beautiful places in Vietnam.
Here are the places that you'll find mentioned below:
---
1. Hanoi
Vietnam's capital Hanoi is definitely one of the best places to visit in the country. It serves as the perfect entry point where you can get a wonderful first taste of what Vietnam has to offer. Here you can see and experience some of the Vietnamese culture as you see markets, locals going about their day and historical landmarks. Enjoy walks around the old quarter and nearby Hoàn Kiếm Lake, see the Ho Chi Minh Mausoleum, an important monument to the Vietnamese, and catch a beer at "beer corner".
From Hanoi you will find day trips and excursions available to other popular places in Vietnam, such as Sapa and Ha Long Bay (mentioned below).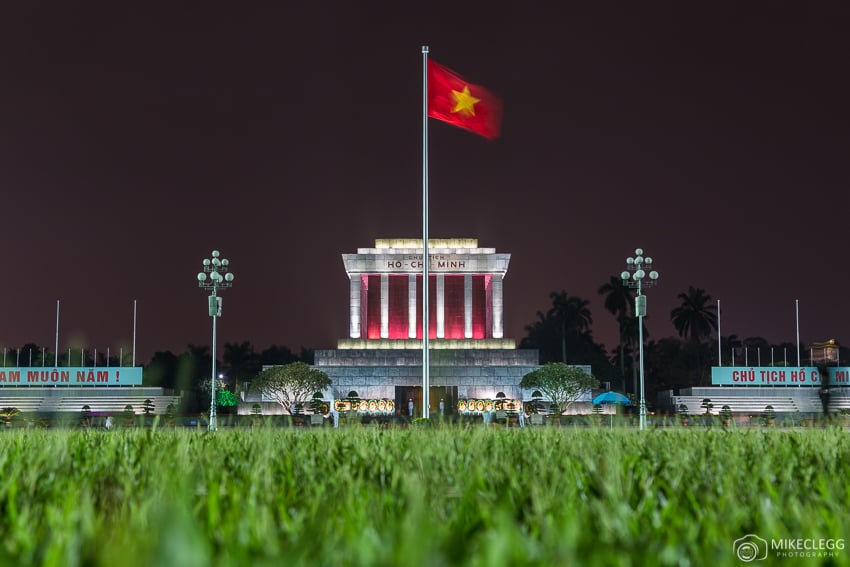 2. Sapa
Sapa hides away between the highest mountains of Vietnam and is most famous for its natural beauty. Many visitors ride a cable car to the summit of Mount Fansipan and go on a hike along rice terraces. A bit outside the town of Sapa, the Silver Waterfall thunders down and views of the Tram Ton Pass are quite unforgettable.
If you're looking for a more laid back trip, Sapa has many cafes and restaurants where you can soak up the views of the stunning mountains. Add an abundance of massage salons, and Sapa is an excellent place for both unhurried and active travellers.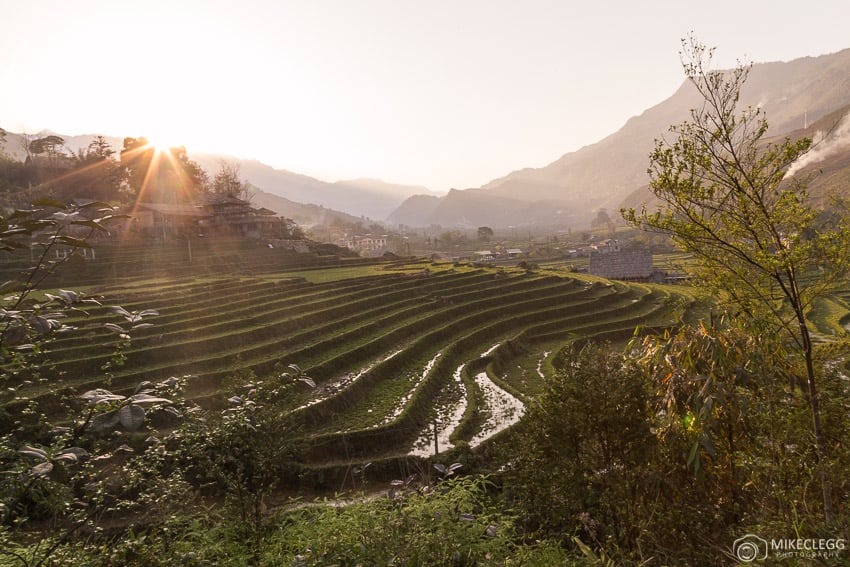 You May Like
3. Ban Gioc Detian Waterfalls
Few travellers find their way to this thunderous complex of waterfalls on the border with China. A shame, because the Ban Gioc Falls is undoubtedly the most impressive you'll see in Vietnam. The 30-meter drop might not make it to the record books, but the width of around 200-300 meters and many different cascades definitely make up for its height.
These measurements actually make it the 4th largest waterfall that's shared with two countries, after its famous brothers Iguazu Falls, Victoria Falls, and Niagara Falls.
Nearby, you can climb to a pagoda that sits on a hill. From here you'll get a different perspective of the waterfalls, as well as the towering limestone mountains of this beautiful area.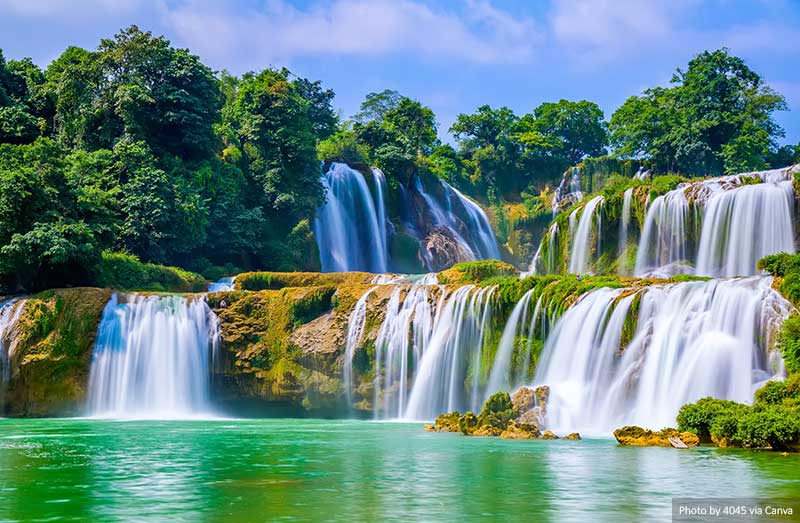 ADVERTISEMENT
CONTINUE READING BELOW
4. Ha Long Bay
It's hard to run out of superlatives after visiting the surreal landscapes in the Gulf of Tonkin. Ha Long Bay is listed as one of the new 7 Wonders of Nature, and joining a cruise along the mountains and caves makes everyone agree with this nomination.
Activities include walking through caves, cruises and visiting floating fishing villages. But probably the most fun way to explore the cliffs is by kayak. These outriggers are small enough to discover hidden caves and big enough to experience together with friends.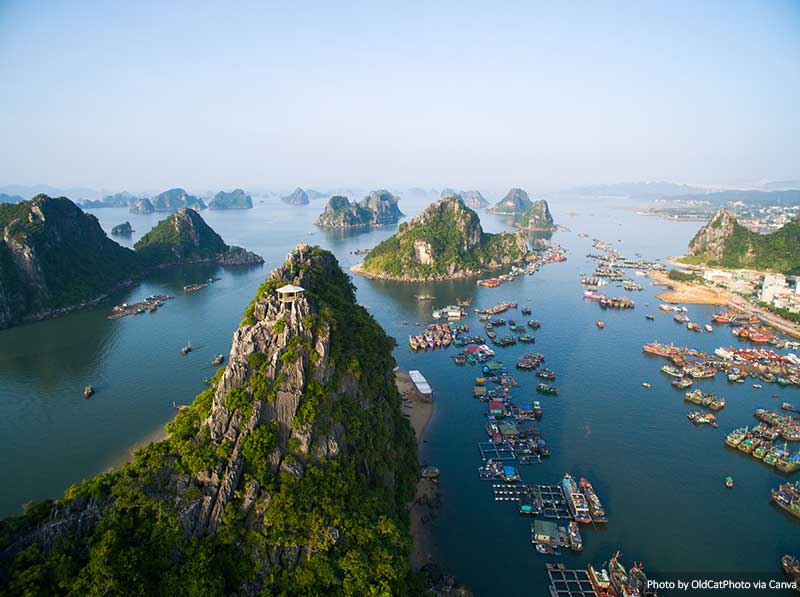 5. Hoi An
The cosy feel and magical charm of Hoi An didn't remain unnoticed; this well-preserved coastal town belongs to the most popular tourist destinations in Vietnam. The colourful colonial houses, lanterns, honking bikes and temples gives Hoi An its energetic vibe.
Food lovers will enjoy the local noodle dishes and fresh seafood in Hoi An, while architecture admirers can indulge in dazzling temples and the iconic Japanese Bridge. For a glimpse of local trading and the Vietnamese kitchen, the Central Market is an intriguing spot to wander around.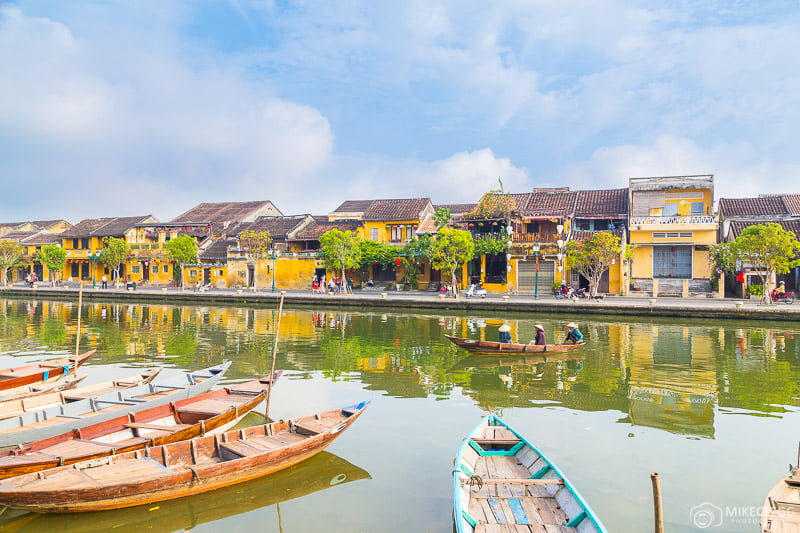 ADVERTISEMENT
CONTINUE READING BELOW
6. Karst mountains of Trang An
The alien panoramas in Trang An are often referred to as 'Ha Long Bay on land'. A boat ride on the winding rivers leads to old pagodas, underground cave passages, and dramatic cliffs. The untouched nature and the sound of the paddling done by the captain makes this one of the most relaxing boat trips you can experience in Vietnam.
To get a birds-eye view of all the surrounding karst mountain and amazing sunsets, head for Mua Cave by motorbike or bicycle. Conquer over 500 steps to reach the top and you'll forget about your efforts to get here instantly.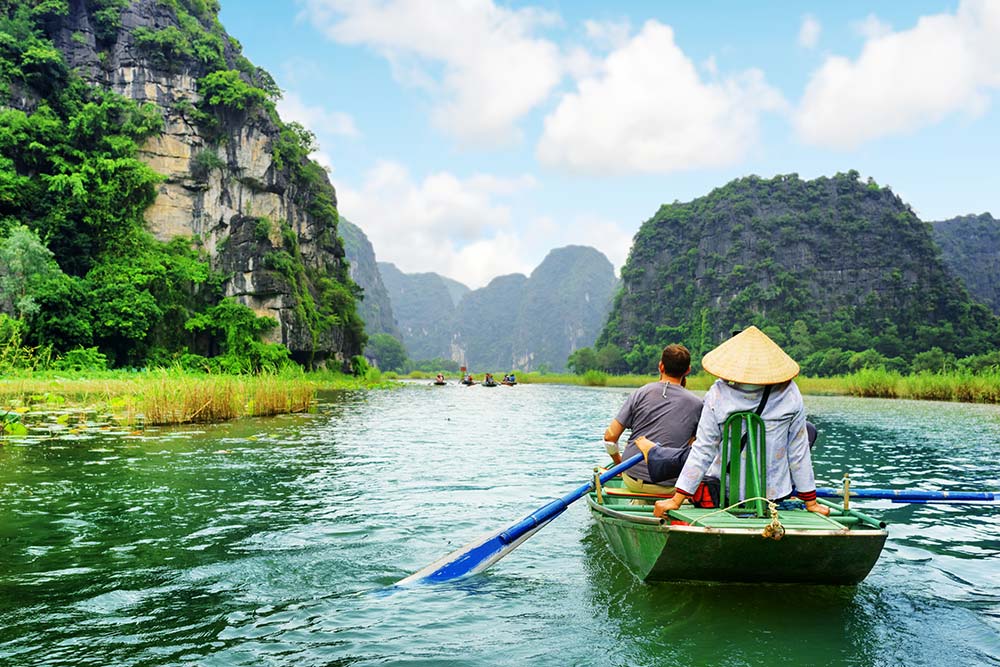 7. The imperial city of Hue
During the time Vietnam was still an empire, Hue was the capital. Although much damage has been done due to natural disasters and the war, much of the old glory is still on display. Admire early 19th-century temples, communal halls and former government offices in this vast complex on the banks of the Perfume River.
The architectural style and decorations are inspired by Chinese architecture, resulting in beautifully carved woodwork, images of dragons, and peaceful gardens. You can join a guided tour or explore the mighty former capital all by yourself.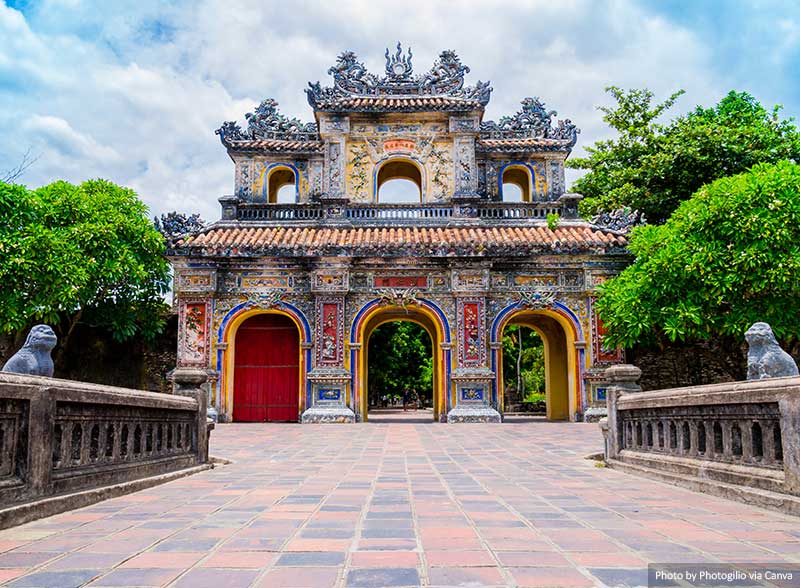 8. Phong Nha and surrounding Caves
Although scientists still haven't figured out the exact size, Phong Nha Ke-Bang National Park is often considered to be the most extensive cave system in the world. Surrounded by lush jungle, Tu Lan Cave is an accessible cave for day-trips and an excellent spot to get a glimpse of this majestic underground world.
Hang Son Doong is without doubt the best this national park has to offer; enormous cave halls, underground lakes and fantastic rock formations make Hang San Doong the queen of caves. It requires a big travel budget though, such as a 4-day guided trek through Hang San Doong is expensive.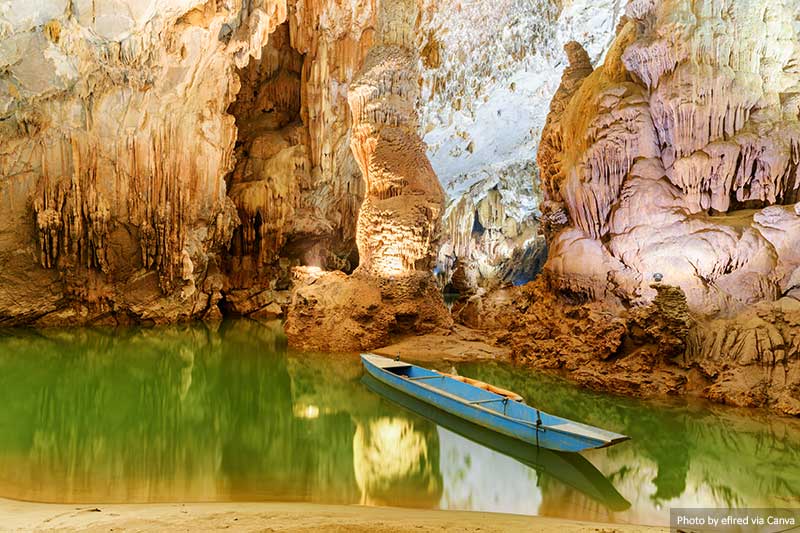 9. Ha Giang Province
Bordering China, this far-north province has recently gained popularity as a road-trip destination. Thanks to the Dong Van Karst Plateau Geopark, mountains, deep valleys, and razor-sharp hairpins, Ha Giang is a haven for bikers.
Rural villages with their own well-preserved heritage add cultural value to your trip. If you don't want to ride a motorbike, this province offers countless treks and mountain bike opportunities. No matter how you get around, the mountains and charming settlements will linger on in your memory.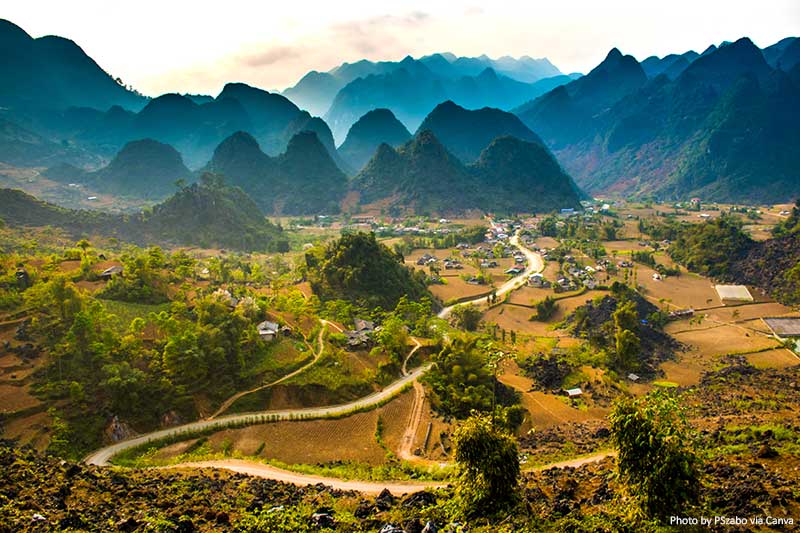 10. Phu Quoc Island
Vietnam's hotspot for beach bums is called Phu Quoc Island, a southern getaway near Cambodia. Phu Quoc has waterfalls, beaches and plenty of nature reserves to escape Vietnam's populated mainland.
Although you can make treks in the green interior of Phu Quoc, most activities revolve around the coastlines of this island. Snorkelling above vibrant reefs and sunbathing on the powdery beaches make Phu Quoc stand out compared to other Vietnamese destinations.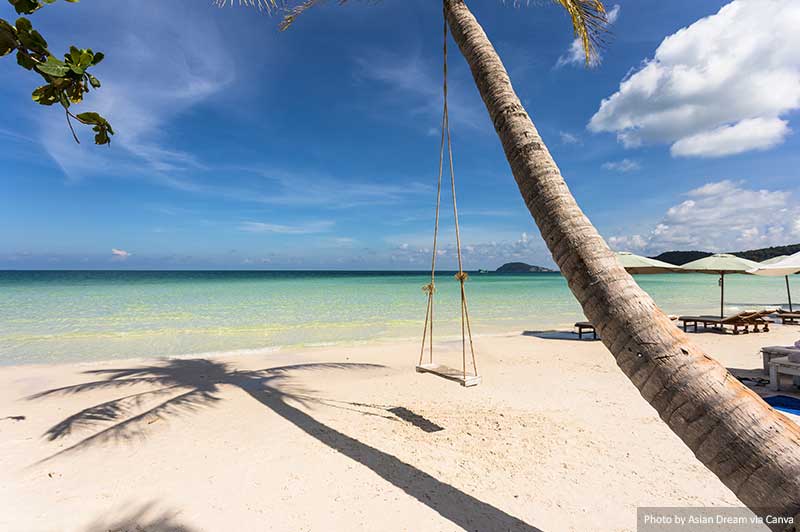 ADVERTISEMENT
CONTINUE READING BELOW
11. Mekong Delta
Murky canals, floating markets, and vast swamps; this southern region of Vietnam is a fascinating mixture of nature and culture. The best way to discover the meandering waterways of the Mekong River is by boat tour. You'll get to see the local life, ploughing buffalos, pagodas and the narrowest streams with a boat that's driven using nothing but paddles.
When you're in the southern part of Vietnam, it's hard to resist a visit to these fertile lands full of history and culture.
Summary
Thanks to its traditions, fabulous cuisine as well as unrivalled natural scenery, Vietnam easily makes it to the list of most diverse countries in Southeast Asia. Here, you can visit vibrant colonial towns, enjoy delicious food and be in awe of fantastic landscapes. These irresistible factors make including Vietnam in a Southeast Asian travel itinerary a top choice. Want some itinerary ideas? Check out Vietnam Travel Itinerary: What to Do on a 1-2 Week Trip and Multi-Destination Trip – 5 Countries in South East Asia.
---
Accommodation in Vietnam
You can start your search for places to stay in Vietnam below. If you prefer you can also use this map to find hotels for your travels. Use the filters to adjust the place that you're visiting, the dates, your budget and more.
See more suggestions of best places to find travel accommodation.
---
Top tours and activities for Vietnam
Discover top activities, tours and experiences below:
Related Articles