One of the biggest events anyone in the travel industry can go to is WTM (World Travel Market) London. At this event are tourism boards, tour operators, hotels, and almost any other brand or business related to the travel industry and they come from all around the world.
I went to WTM London for the first time in 2017 and will tell you a bit about my experience, as well as share some tips and advice for anyone planning to go for the first time. This blog post is aimed at helping travel bloggers as that's what I do.
---
How to attend
If you are wanting to attend WTM then you will need to register and create an account on their website london.wtm.com. It is strictly an event for people in the travel industry such as tour operators, bloggers, hotels, tourism brands and various other travel professionals. When registering you will need to provide a copy of your business cards, links to your travel blog and various other information. Once accepted you will then pick up your pass when you arrive.
First impression
As this was my first time at this event I didn't really know what to expect. My first impression when walking into the exhibition halls was a feeling of being overwhelmed, as I hadn't expected it to be quite so big. Everywhere I looked there was so many stands and things going on. There is also a great atmosphere with many stands having people dressed up in local costumes, as well as music and other cultural elements.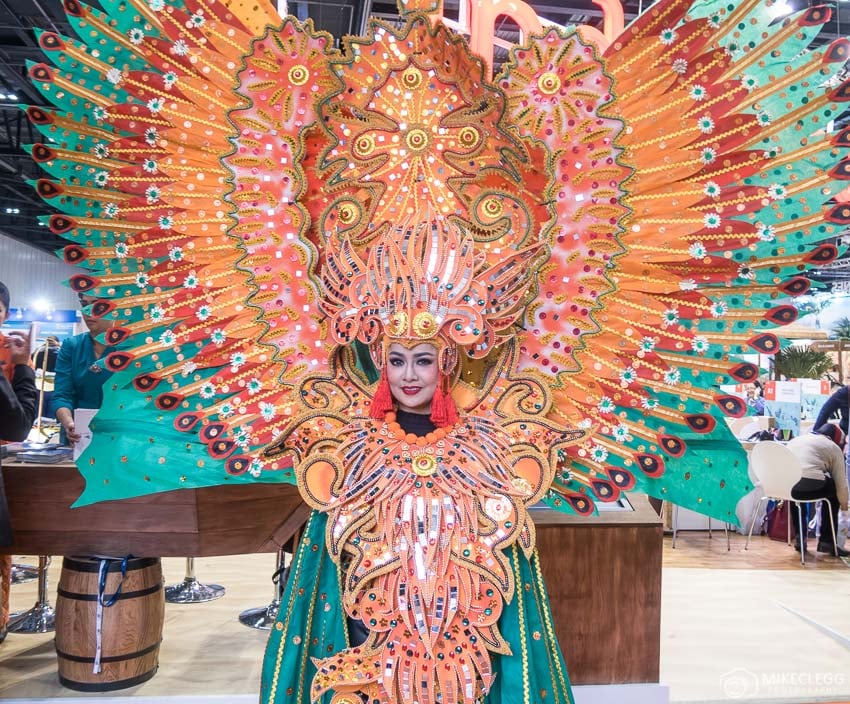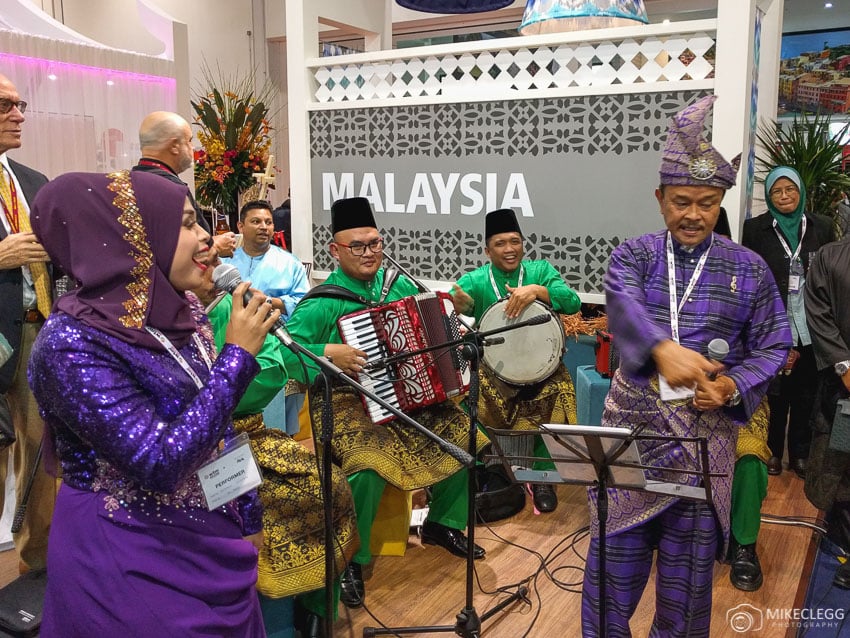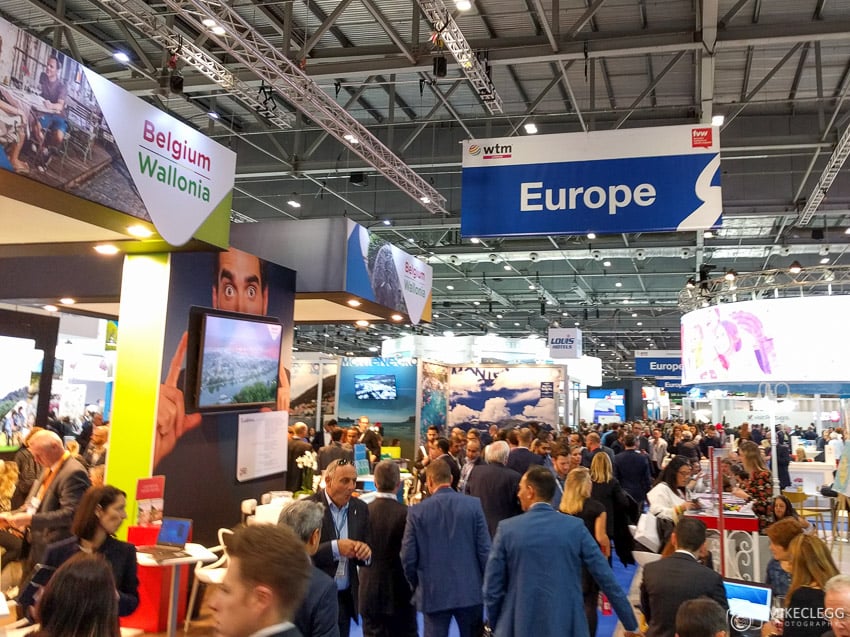 ---
Layout and getting around
The event is very well organised with different sections for different continents and industry types. For example, there was a technology section, a Europe section, an Asia section, a Middle East section and various others. You'll find large maps near each entrance telling you where everything is.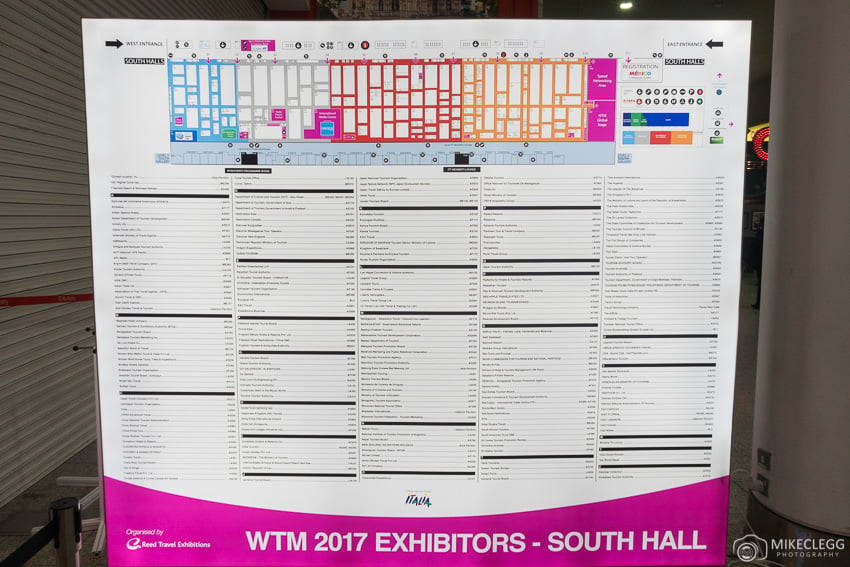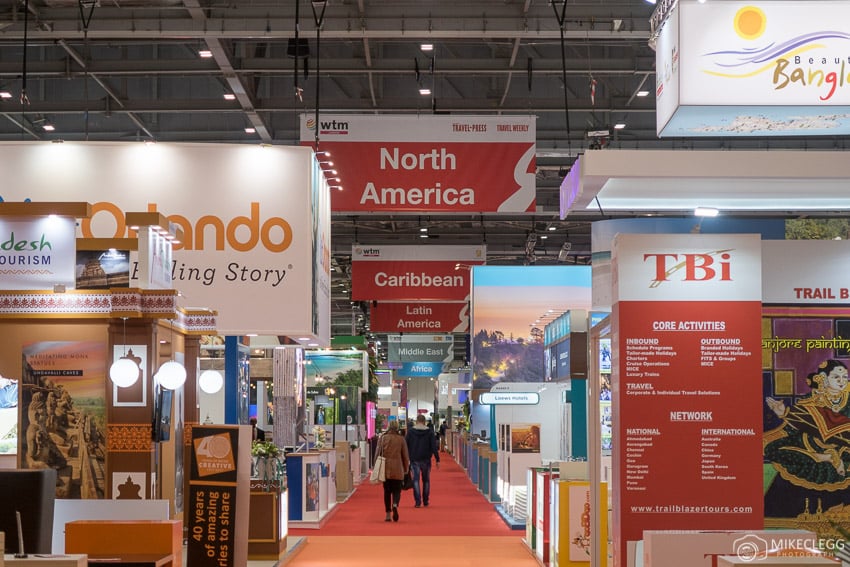 ---
Introducing yourself to brands/partners
Here are some ways to introduce yourself as a travel blogger:
Arrange meetings
One of the best ways to introduce yourself is by organising a meeting with brands. I arranged several meetings with some of my key target brands before the event. I felt I had a much more positive outcome doing this than walkups. You can arrange meetings through the WTM website, or even try directly emailing the brand or tourism board before you visit.
Walkups
If you didn't make any meetings you can also try just walking up to stands. When doing so make sure you ask for someone that works in "marketing and PR". Also, ensure you provide your business cards and media kit to that person and get a business card in return. This way you can follow up later down the line.
ADVERTISEMENT
CONTINUE READING BELOW
Go to speed networking
During my visit to the World Travel Market (WTM) London, I went to an event called Speed Networking for Influencers. This event is an hour and a half and you get your own table and then potential brands will come over if they want to talk to you.
Although this event was pretty good and I chatted to some potential partners/clients I did feel it could be a lot better. I felt I missed out on introducing myself to a lot of people due to my location in the hall and there also wasn't a time limit for how long each person chats to someone. I feel a better way would be that each client/brand speaks to each influencer for 5 minutes and then moves onto the next person. However, this also may not be the best way as some brands may not want to speak to everyone.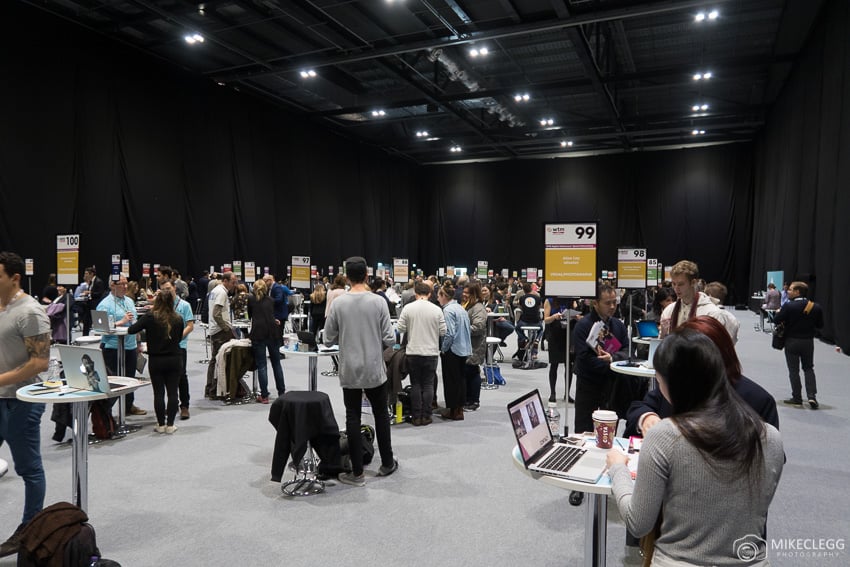 ---
Preparation
When visiting the World Travel Market (WTM) it is essential that you are well prepared. This will allow you to have a lot more success at the event.
Take lots of business cards
You will need lots of business cards. I think on my visit I used around 100-130 but had taken with me 250.
Press/media kit
If you are a travel blogger it's important that you take with you a press/media kit. This is a document that contains information about you, what you offer, some of your stats, as well as previous collaborations. I recommend only have one sheet of paper and printing on both sides.
When providing my media kit to brands I received lots of positive comments, such as "this is really professional", "this is exactly what we need" etc. For your press/media kit I recommend having this essential information:
Who you are and what you do
Your blog stats, such as DA (domain authority), monthly page views, and some demographics
What services you offer to brands
A little bit about previous brands you have worked with.
You should also try and print these around a week before the event so your stats are as up to date as possible.
Have objectives
Before going to the event ensure you have thought about exactly what your objectives are. Ie what services are you offering, do you have some target brands that you want to work with etc.
ADVERTISEMENT
CONTINUE READING BELOW
---
Other tips
Bring a water bottle
Make sure you bring a water bottle, as you will be walking around and talking to a lot of people. Because of this, it's very easy to get dehydrated and a very dry mouth.
Take a packed lunch
To save money and time consider bringing a packed lunch. Within Excel (where WTM London was in 2017) there were a lot of takeaway stands, but they all had quite long queues which take up potentially valuable time.
Attend conferences
I went to various conferences and found them interesting and useful to get some valuable insights into the travel industry and how it works.
After 10-am is best for walk-ups
If you do plan to walk up to stands I found nothing really gets going and not everyone had arrived until after 10-am. So if you do arrive early go grab yourself a coffee and relax for a bit before you start your introductions.
Plan your introductions with appealing information
When you introduce yourself make sure you include interesting information. Such as stats, who you've worked with before and reasons why the brand should work with you. You want to instantly capture the attention of the person you are speaking to and this first introduction is key.
Enjoy the end of day drinks at various stands
At many stands towards the end of the day, they will put on drinks and sometimes food that you can enjoy. I went to the Malaysia evening drinks and it was pretty good and they also had music.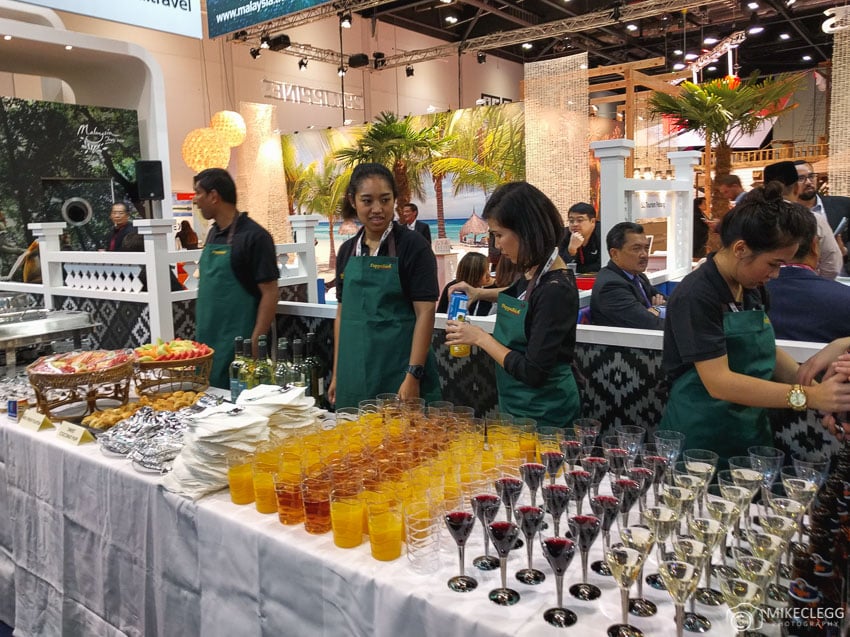 ---
End results
The end result for me was quite disappointing as I was hoping to network and get more paid work. I didn't get any paid work but I was invited on a few unpaid press trips. I did, however, find the experience interesting and inspiring, so it was great from that perspective.
Other events which might be better for bloggers is those that Traverse Events organise. I joined the Borderless Live event in 2019 which involved presentations from successful bloggers who shared tips and strategies. There were also tourism boards there that were very much willing to network with bloggers.
There are also several other WTM events in other locations such as in Latin America, Africa and the Arabian Travel Market. Head to their website wtm.com to find out more info. If you end up going to WTM London or another event then good luck and I wish you lots of success.
Related Articles