Oman is a small country tucked away in the far side of the Arabian peninsula. While it is not a place that usually springs to mind when someone mentions a holiday, Oman is a country many should add to their bucket list. This is because there are many reasons to visit this little haven in the middle east. From the deep rich culture expressed through the food and clothes to the jaw-dropping landscapes of spectacular beauty, there are many reasons to visit Oman.
When visiting any new destination, it is important to ensure you have some basic information at hand. To get the best out of your holiday, read on for 10 things to know when visiting Oman.
---
1. Size and location
The Sultanate of Oman is located on the far side of the Arabian Peninsula and is just a little larger than the UK. It borders Yemen, Saudi Arabia and the UAE. It also shares maritime borders with Iran and Pakistan. The vast landscape of this country is stunningly varied. It includes lush mountains, barren deserts, breathtaking oases and beautiful beaches all within a day trip from the capital.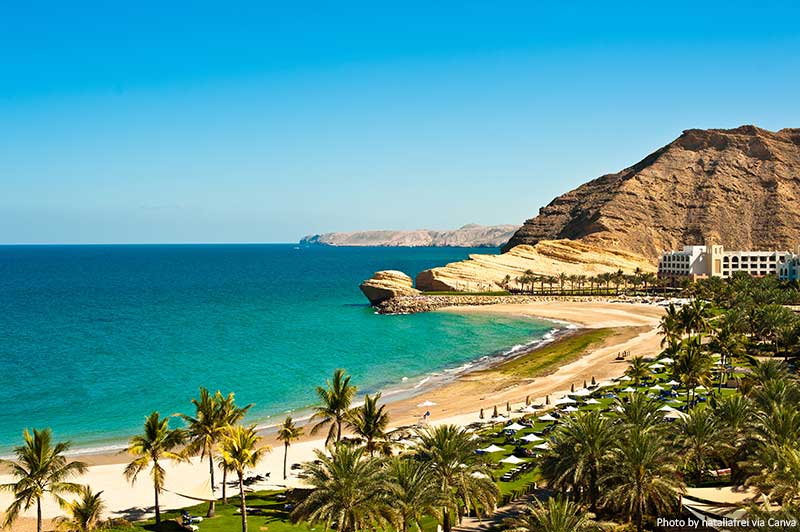 2. Transportation in Oman
When it comes to getting around Oman, there are a few things to consider. You can take bus services between the major cities and also fly between the airports that connect the country. However, for more intricate travel within cities or to see more secluded spots you may need to hire a private tour guide or rent a car to drive yourself. This last option is popular with visitors and will free you up to drive along the coastal cities and take in the views at your own leisure. Taxis are also fairly inexpensive for travel within cities, and journeys can cost on average 2-4 OMR per ride.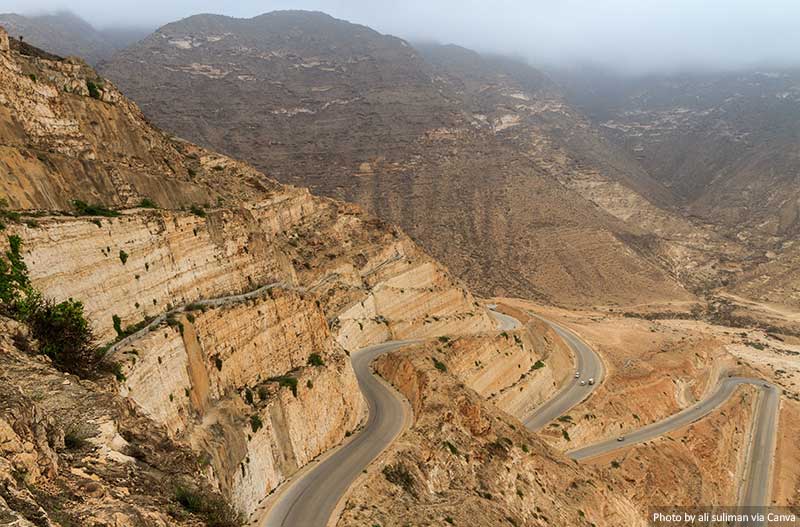 ADVERTISEMENT
CONTINUE READING BELOW
3. Language
Like most of the region, Arabic is the official language of Oman. However, it is important to note that more than half of the population of the country is expatriate. The country is full of foreign workers and many other languages are heard and spoken. Hindi, Urdu, Tamil and of course English are all common. For this reason, you are likely to be able to get by at hotels and restaurants with English alone.
4. Weather and seasons
Similar to its neighbouring countries, Oman might be best avoided at the height of the summer months. This is generally between June and September. If you're on a budget, however, then you may find some excellent deals during this period. The fact is, if you're looking for comfortable temperatures then the cooler months are from October to March. The temperature varies between this period, and if you're planning overnight desert excursions during December and January then be sure to pack some warm clothing too.
5. Top highlights in Oman
Whether you are looking for architectural delights or breathtaking landscapes, there are many places to visit in Oman. One of the grandest buildings is The Sultan Qaboos Grand Mosque in Muscat which is named after the late leader of the country. The stunning geometric design and captivating colours of this mosque will leave you spellbound. In addition, the beautiful gardens are also an adventure in themselves.
For a date with nature, Oman's many wadis promise stunning natural beauty. Wadi Bani Khalid (seen below) is perhaps its most famous valley. The beautifully clear waters and lush landscape will provide the perfect scene for relaxation and unwinding.
People often claim that no visit to Oman is complete without a stop at Salalah. This beautiful Oases city is a popular destination during the monsoon season. The seemingly barren landscapes bursts with greenery within hours and days of the first rainfalls.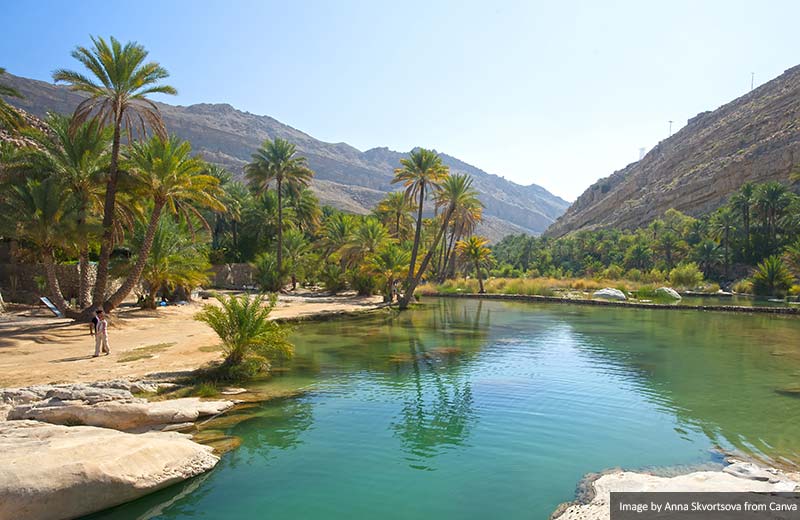 6. Visiting during Ramadan
Ramadan is the month where Muslims fast from dawn until dusk. It is worth looking up when it will fall each year since it follows the lunar calendar. In Oman, it is illegal to eat or drink in public during daylight hours. Tourists and non-Muslims are, however, allowed to eat meals at their hotels or away from public view.
The fact is, however, that the days start late in Ramadan and are usually quieter than the rest of the year. This can be a perk if you are hoping to experience frequented spots in peace. The real hustle and bustle of street life emerges after sunset. There are often sweets and delicacies specific to Ramadan available to enjoy everywhere. In addition, Ramadan ends with the joyous celebration of Eid which in itself is a joyous time of festivity.
ADVERTISEMENT
CONTINUE READING BELOW
7. Money and currency
The official currency of Oman is the Omani rial. It is often abbreviated as OMR. The Omani currency is strong, and a luxury holiday in Oman will be expensive. For example, for the British traveller, the Omani rial is currently double the value of the sterling pound. Some of the resorts can cost upwards of 125 OMR a night. However, like most places, it is also possible to travel across the country on a reasonable budget. There are comfortable 4-star hotels for around 30 OMR per night, and car hire is also available for a range of budgets. Sticking to local street food and restaurants will also cost you a fraction of the price of dining at a hotel which may charge you 7 or 8 OR for a bowl of soup alone.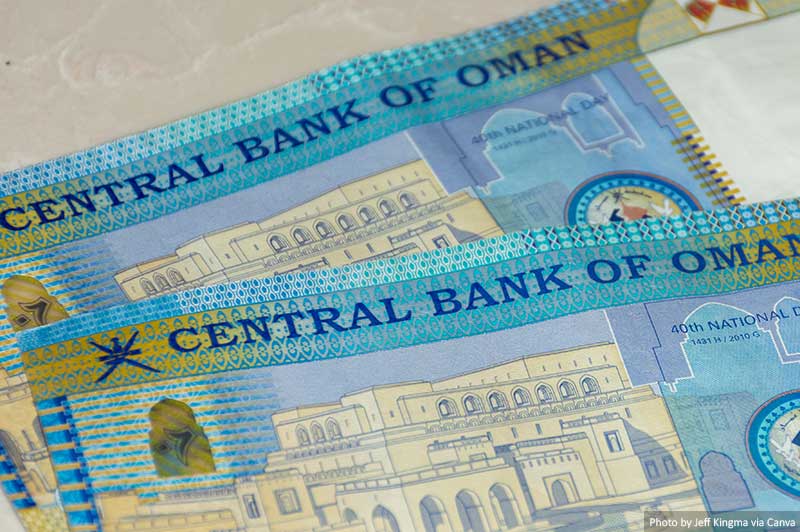 8. Safety in Oman
Owing to its location, many people may not think of Oman as a place of safety. However, terrorism is pretty non-existent here, and the level of crime is also impressively low. The country is largely peaceful. While taking common-sense precautions is necessary anywhere, you are likely to be safer on an Omani street at night than many countries closer to home. For some of the latest on safety and security visit the UK government's safety advice for Oman.
9. Visas
Getting a tourist visa for Oman is relatively straightforward. UK and US visitors can apply for an e-visa online along with around 67 other countries. For UK travellers see the latest info on the UK Gov's site.
ADVERTISEMENT
CONTINUE READING BELOW
10. Food & Drink
Omani dishes are wonderfully hearty and filling. There are several dishes every visitor must try to experience the full flavours of this unique cuisine. Majboos, for example, is a traditional rice dish which typically has chicken, meat and vegetables. It is aromatic and sometimes spicy too. In addition, shuwa is another meat-based dish. The shuwa meat is marinated and wrapped in banana leaves before being cooked in a traditional underground oven. Whilst this may sound like a lot of effort, the locals will argue that it is absolutely worth the end result of succulent and tasty off the bone meat.
It is worth mentioning that fishing is a huge part of Omani coastal cities. Due to this, it should come as no surprise that Mashuai is a traditional fish-based dish. It is grilled kingfish served with a creamy lemon sauce. For vegetarians, Omani cuisine also offers an array of fresh middle eastern salads like baba ganoush, as well as vegetable-based wraps and main dishes which are also growing in popularity.
No stay in Oman would be complete without indulging in a cup of bitter local qahwa or coffee with sweet dates. They are often enjoyed at the end of a meal or as a simple serving to guests.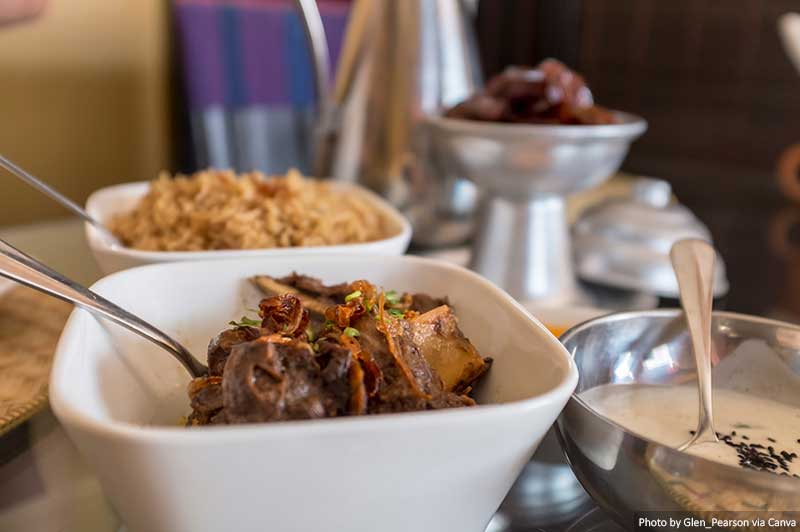 Summary
A journey through Oman will be a unique experience for any traveller. At a time when large parts of the Middle East can be described as unstable at best, Oman offers a rich cultural experience in a welcoming environment of safety. The landscape is incredibly diverse, with beautiful beaches, vast deserts and luscious greenery all possible to enjoy within just a few days. In addition, the hustle bustle and diversity of the cities will leave any visitor with memorable experiences for life.
While Oman can be expensive, it is possible to use the public transport available and make use of local restaurants and street food to keep costs down. In addition, it is not necessary to know Arabic to enjoy the country, and English will get you by in most situations. Omanis are known for their generous hospitality, and visitors, despite travelling to the tip of the Arabian peninsula, will at the end of their holiday likely feel the comfort and familiarity of being right at home.
---
Tours and Activities
Related Articles