Overlanding is an exciting and adventurous way to explore the world. If you're someone who enjoys the great outdoors, loves adventure, and wants to experience the freedom of the open road, then overlanding is definitely for you. Going on overlanding this summer is a great alternative to the standard holiday resort. But it is also a very different experience for kids, so try to get them excited about it. Also, you don't want to be in the middle of nowhere without enough supplies. Here are some handy adventure tips for you.
---
What is overlanding?
Overlanding is a form of travel and exploration that involves heading to remote and more off-road destinations. You might use a specially equipped vehicle, such as a 4×4 truck or an SUV that has a rooftop tent, or simply take a standalone tent or a camper trailer with you. It is all about the journey, not just the destination.
Overlanding offers the opportunity to immerse yourself in nature, away from the hustle and bustle of city life. It allows you to go where others can't, venturing off the beaten path to discover hidden gems and breathtaking landscapes. Whether you're driving through deserts, national parks, or mountains, overlanding allows you to experience the world in a unique and adventurous way.
---
Overlanding vs camping: What's the difference?
Although overlanding and camping are both outdoor activities that involve spending time in nature, there are some key differences between the two. Camping typically involves staying at established campgrounds or designated camping areas, often with amenities such as toilets, showers, and picnic tables. Overlanding, on the other hand, is about exploring off-grid locations and remote areas that may not have these facilities.
Overlanders often rely on their own resources and equipment, such as portable toilets and water filtration systems. Overlanding is more about self-sufficiency and the ability to venture into untouched wilderness, whereas camping is often more focused on relaxation and enjoying recreational activities.
---
Tips for an overlapping trip
Invest in the right accommodation
The accommodation you choose is everything. This doesn't mean a plushy log cabin five minutes away from a resort. This means choosing the right caravan, camper trailer, or tent. Consider what you need against what you want and whether you are willing to learn to set up tents and go wild. Try to balance between novice and expert overlanding with the right gear. For instance, a caravan is an excellent choice and is safer, but they are much harder to pull so may be harder to go to more remote and off-road places, whilst a good 4×4 vehicle should be much better.
Get your kids excited about it
Buying a load of new gear for a rugged adventure might be your dream, but most modern kids want a warm room with access to junk food and a Wi-Fi connection. The latter of which is highly unlikely in an off-road adventure if you go far enough. So your kids may not be too enthused at first. However, you can engage them by explaining that this is the real way to see nature, and even the experience of seeing stars as they really are can get most kids' imaginations going. Also, consider taking things such as a telescope with you as with less light pollution the sky could look very different to when in a city.
Remember to take enough supplies
Supplies are everything on any kind of trip. But for an overland adventure, they are absolutely critical because you can go hundreds of miles between civilizations. And if you have kids, this is even more important. Lunch foods, snacks, and water are essential to keep everyone happy and energized along the trip. But entertainment can also be a godsend for the little ones. in car TVs, colouring books, Amazon Fire Tablet and normal portable games are excellent for a longer-than-usual drive.
Take a variation of clothing
You can neither accurately predict nor control the weather, so don't risk being caught out, or it can ruin your trek. Take the summer of 2023, for example, which has been sweltering in Europe and the US, yet cold and wet in the UK. Taking outdoor gear such as outdoor jackets and pants, boots, and hats is always a great idea. But you will also need lighter and breathable clothing for when the sun decides to greet you. Always get the best you can afford for increased safety.
Prepare your route and how to navigate
Navigation and route planning are essential skills for overlanding. While GPS devices and smartphone apps can be helpful, it is important to have a backup plan in case of technical failures or lack of signal. You should familiarize yourself with traditional navigation methods such as using maps, compasses, and landmarks.
Research and plan your route in advance, taking into consideration factors such as road conditions, fuel availability, and points of interest. Make sure to have a good understanding of the local traffic rules and regulations.
It is also a good idea to have a rough estimate of driving times and distances to ensure that you can reach your intended destinations comfortably.
ADVERTISEMENT
CONTINUE READING BELOW
---
Choosing where to go when overlanding this summer
There are many off-road trails you can traverse when you go on holiday this year. For example, the UK has the Cumbrian highlands, and there are also stunning mountain routes in Europe. But you need to keep your skill level in mind, as some are more rugged than others. There are almost 9,500 miles between the start and end of the Sagres to Talon trail, which begins in Portugal and ends in Russia. In the US, you can try Valley of the Gods, Continental Divide, and Mojave Road.
There are also places such as the Australian Outback, the Silk Road, the Pan-American Highway, and the Trans-Siberian Highway. Each route offers its own unique challenges and rewards, allowing you to experience different cultures, cuisines, and natural wonders. Be sure to research and plan your route in advance, taking into consideration factors such as weather conditions, visa requirements, and local customs.
---
Overlanding etiquette and leave no trace principles
When overlanding, it is important to follow certain etiquette guidelines and adhere to the principles of Leave No Trace. Respect the environment by minimizing your impact and leaving natural areas as you found them. Avoid damaging vegetation, disturbing wildlife, or polluting water sources. Also, respect any restrictions or regulations in place when deciding where to camp.
You should also respect local communities and their customs, and be mindful of noise levels and privacy. Be considerate of other overlanders and share resources when possible. By practising responsible overlanding, you can help preserve the natural beauty of the places you visit and ensure that future generations can enjoy them as well.
ADVERTISEMENT
CONTINUE READING BELOW
---
Summary
An overlanding trip is a thrilling and rewarding way to explore the world. It offers the freedom to venture off the beaten path, connect with nature, and create unforgettable memories. The right camper or caravan can make or break the trip when overlanding this summer. But you also need to consider the destination versus your experience and take the right clothing.
From planning your trip and packing the essentials to choosing the right vehicle, navigating routes, selecting campsites, and practising responsible overlanding, each step is crucial to a successful journey. So embrace the spirit of adventure, hit the road, and let the wonders of overlanding unfold before you.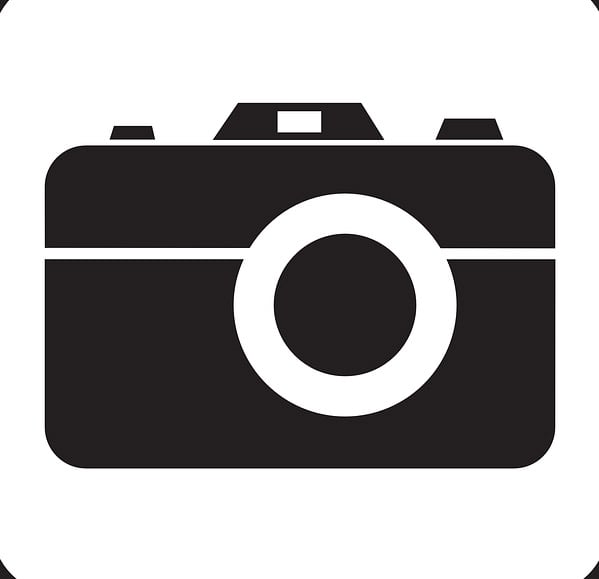 Related Articles