Paris, the city of love, is a destination that attracts millions of visitors every year. Whether you're on a quick trip or a layover, this charming city has something to offer all visitors. If you're looking for the best things to do in Paris on a short trip, you've come to the right place. In this article, we'll tell you the top 5 unmissable things to do in Paris. So, if you're only visiting Paris for 24 or 48 hours then be sure to add these must-see attractions to your travel plans.
The suggestions below are also perfect for first-time visits to Paris, as well as those who have been before, but who may have missed some of them last time. So, keep reading and discover 5 of the top must-see attractions in Paris.
---
Why visit Paris for a short trip?
Paris is a city that offers a fantastic blend of culture, history, and attractions. From world-renowned museums to romantic river cruises, the city has something to offer for all travellers. Even if you're on a quick trip or a layover, there are plenty of things to do in Paris that will make your visit unforgettable.
Paris is also known for its cuisine. The city is home to some of the world's best restaurants, cafes, and bakeries. From croissants and baguettes to macarons and crème brûlée, Parisian cuisine is a must-try for foodies.
As well as this, Paris has fantastic connections to much of Europe and beyond. You can get coaches/buses from nearby cities, as well as trains and cheap flights (depending on where you're travelling from). If you're travelling from London then you also have the luxury of the Eurostar which only takes around two hours 15 minutes and the train is also very comfortable as well. This means that you could easily visit for just the day or overnight.
---
Planning your short trip to Paris
Before you embark on your short trip to Paris, it's important to plan ahead. There are several ways to get around the city, including the metro, buses, and taxis. If you're on a tight schedule, it's best to plan your itinerary in advance and prioritize the attractions that you want to visit.
Paris is a big city, and it's impossible to see everything in one trip. That's why we've narrowed down the top 5 places to see in Paris that you can't miss.
If you're staying overnight then it's a good idea to be centrally located or close to a subway station. The subway is well-connected, so you should easily be able to find plenty of options. There are also lots of great places to stay that would suit all budgets from those looking to stay in a hostel dorm, or those looking for total luxury. You can find some options using the button below.
---
5 top and must-see things to do in Paris
Here are some of the best must-see in Paris in 2 days, a one-day visit, or for those visiting the city for the first time.
1. The Eiffel Tower – A must-visit attraction
A trip to Paris would not be complete without seeing the Eiffel Tower. This iconic building is the symbol of Paris and one of the most recognizable landmarks in the world. It was completed in 1889 and stands 1083 feet (330 meters) tall. From the various viewing platforms, you will get to enjoy breathtaking views of the city in all directions.
You can either climb the stairs to the first or second level, as well as take the elevator to the top. Note that sometimes it's quicker to take the stairs rather than the elevators due to the queues. We also recommend seeing the Eiffel Tower at night when it's lit up with sparkling lights. It's a romantic and unforgettable experience that you won't forget.
For those visiting Paris for the first time, this attraction is a must see that you definitely don't want to miss.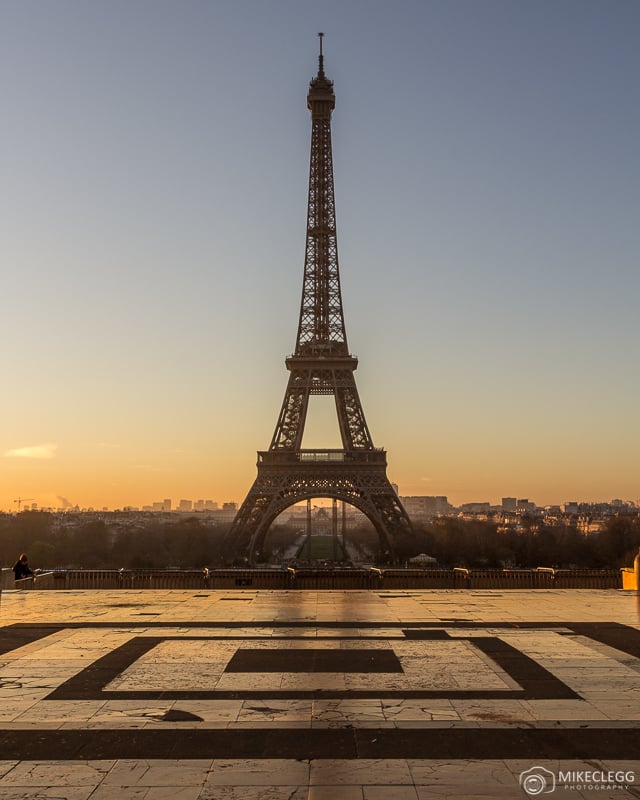 2. The Louvre Museum – Discover art and history
The Louvre Museum is one of the world's largest and most famous museums. It's home to an impressive collection of art, including the world-famous Mona Lisa. The museum also boasts an extensive collection of Egyptian antiquities, sculptures, and decorative arts.
The Louvre is a must-visit attraction for art lovers and history buffs. The museum is huge and we'd recommend spending a good few hours exploring, but if you're short on time, make sure to visit the highlights such as the Mona Lisa and the Winged Victory of Samothrace.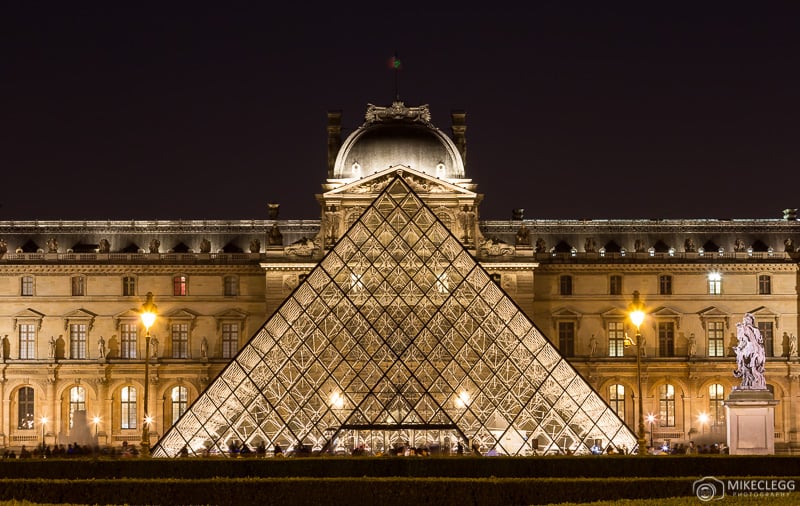 3. Montmartre – Experience the bohemian charm of Paris
Montmartre is a stunning and picturesque neighbourhood in Paris and it is known for its bohemian charm and artistic atmosphere. This hilltop neighbourhood is also the location of the beautiful Sacré-Cœur Basilica, and here you'll get to enjoy some of the best views of the city. It's also a great place to wander around and explore the narrow cobblestone streets, art galleries, and cafes.
Montmartre is one of the must see places in Paris and perfect for those who want to experience the artistic and bohemian side of Paris. We recommend 2-3 hours exploring the neighbourhood and soaking up the atmosphere.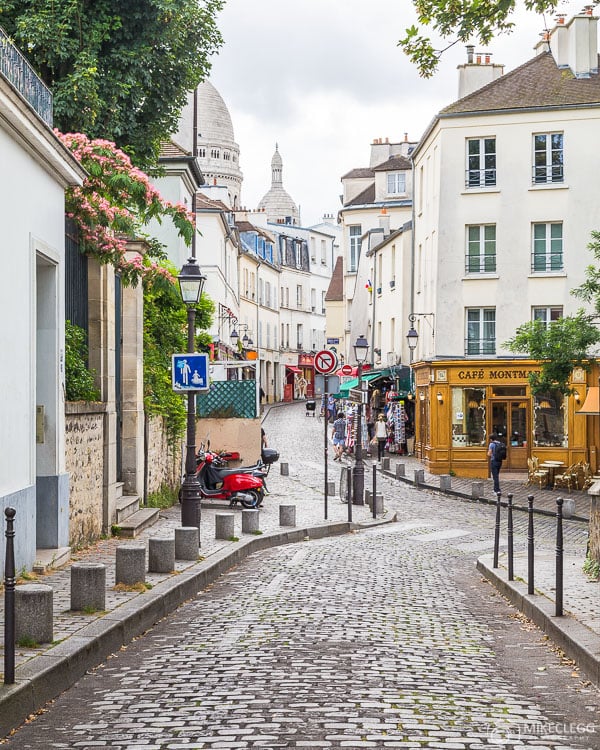 4. Seine River Cruise – Admire the beauty of Paris from a different perspective
A Seine River cruise is a romantic and relaxing way to see the sights of Paris. You can admire the city's beautiful bridges, stunning architecture, and famous landmarks from a different perspective. There are lots of boat tours available, ranging from one hour to a full day. There are also day, evening and dinner tours.
A Seine River cruise is a great way to see the highlights of Paris in a short amount of time. We recommend taking a sunset cruise for a truly unforgettable experience.
5. Notre Dame Cathedral – A timeless masterpiece
Notre Dame Cathedral is one of the most famous landmarks in Paris. This Gothic masterpiece is known for its stunning architecture, beautiful stained-glass windows, and impressive bell towers. Unfortunately, the cathedral suffered a devastating fire in 2019, and it's currently closed for renovations. However, you can still admire the beauty of the cathedral from the outside. The reopening is planned for December 2024.
It's also possible to see the outside and learn more about the cathedral through a walking tour.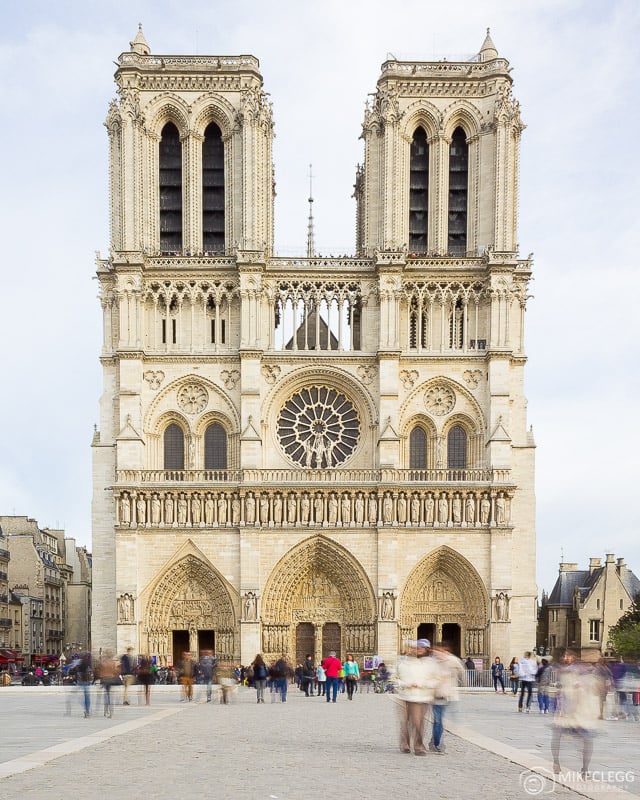 Other things to do in Paris when visiting on a short trip
There are plenty of other things to do in Paris on a short trip, depending on your interests. If you're a fashion lover, visit the iconic Galeries Lafayette department store. If you're a history buff, visit the Palace of Versailles. If you're a foodie, take a food tour of Paris and taste some of the city's best cuisine. For photography lovers then be sure to check out some of our recommended Paris photo spots.
Below are some activities and tours that you may like for your trip. These are available through our partners.
Summary
Paris is a city that offers something for all visitors, even when visiting just for a short trip. Whether you're on a city break, a weekend trip, or a layover, there are plenty of things to do in Paris that you can't miss. Make sure to visit the Eiffel Tower, the Louvre Museum, Notre-Dame Cathedral, and Montmartre, and take a Seine River cruise. With a little planning, you can make the most of your short trip to Paris and create unforgettable memories.
The suggestions are some of the must see in Paris in 2 days, for one-day trips, and also perfect for if it's your first time visiting the city.
Staying longer, or want more ideas of things to see and do? Check out some of our other Paris and France articles.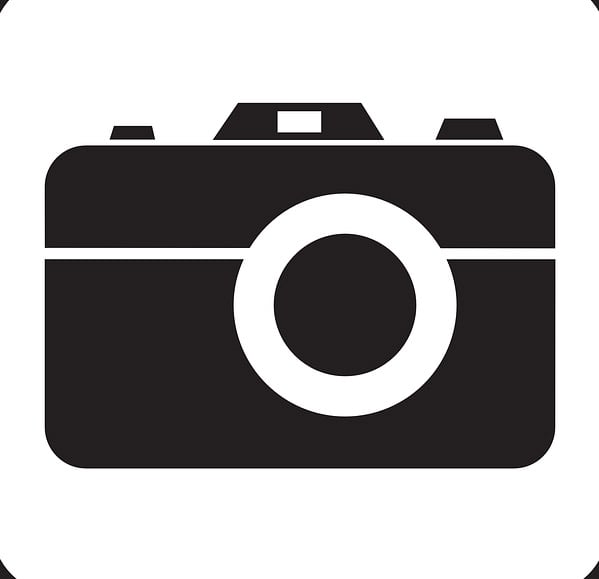 Related Articles