On the coast of Malaysia between Kuala Lumpur and Langkawi sits the island of Penang, one of the most popular destinations in the country. Connected to the mainland by bus or ferry, people flock to Penang and, in particular, the capital city George Town, for its laid-back vibe, amazing cafe scene, cute streets and delicious food. You could easily just spend your days chilling in George Town, but if you do want some activities, then there's plenty on offer. So read on for some of the top things to do in Penang.
---
1. Wander around George Town
George Town is the colourful capital of Penang and is a UNESCO World Heritage-listed site thanks to its unique architecture. Stroll around the streets and alleyways here and you'll find Chinese shop fronts, colonial architecture left by the British, colourful doorways and street art. It's a photographer's dream and one of the top Penang attractions.
You May Like
2. Discover the street art
If there's one thing Penang is famous for it's its amazing street art which can be found all over George Town. The pictures depict daily life in Malaysia and some incorporate real objects like bicycles so you can get involved and become a part of the artwork yourself.
Armenian Street, Chulia Street and Muntri Street have tons of cool artwork but keep your eyes peeled as you walk around as there's art hidden everywhere and new pieces popping up all the time.
ADVERTISEMENT
CONTINUE READING BELOW
3. Eat!
Penang is known as the food hub of Malaysia and that's saying something in a country which is known for its food.
George Town contains a real mix of local joints, fancy restaurants and hipster cafes, but if you want to try the local specialities the best place to head is to a hawker market. Similar to a food court, these have different vendors, each of which usually just serves one dish, which they do extremely well! They're cheap, fun, and the best place to try street food.
Chulia Street Night Market is the most popular being right in the centre of George Town, but also check out Gurney Drive and New Lane hawker centres in the evening, and New World Park which is open (and busy!) morning to night.
If you want Indian food then head to the aptly named "Little India" where you'll find plenty of stalls selling Indian snacks (try the famous "Penang Famous Samosa" stall), and local restaurants selling everything from masala dosa to tandoori chicken.
4. Check out Love Lane
In the centre of George Town, Love Lane is a narrow street that links Farquhar Street to Chulia Street and has become the most popular street in Penang.
Spend your days here sampling drinking coffee or eating brunch in one of the many hipster cafes. Then watch as in the evening, the street transforms into the most lively area in town. There are plenty of restaurants serving everything from Mexican tacos to pizza, plus tons of bars and live music. Check out Micke's Place or Foxhole 24 which are two of the most popular.
5. Soak up the culture
Malaysia is known as being a melting pot of cultures and that's certainly obvious in Penang where you can see a mosque, a Hindu temple and a church all pretty much side by side.
Kapitan Keling Mosque (seen below) is a 19th-century whitewashed building with gilded domes set amongst picturesque grounds. Sri Mahamariamman Temple is a colourful Hindu temple decorated with gods and goddesses. Finally visit St. George's Anglican Church which was built in 1818, and is the oldest purpose-built Anglican church in Southeast Asia.
6. Visit Penang National Park
If you want to get out into nature then a visit to Penang National Park is a great activity not far from the city. Take bus 101 from Komtar to Teluk Bahang and in just over an hour you'll find yourself at the Park which is free to enter. Although it's the smallest national park in Malaysia, there are a few different hiking trails here, including to some of the nicest beaches on the island, and a canopy walkway up to 15 metres high.
ADVERTISEMENT
CONTINUE READING BELOW
7. Head to the beach
In the north of Penang island sits Batu Ferringhi beach, a great spot if you just want to have a chill day by the sea. Spend the day relaxing on the sand and then in the evening watch sunset from one of the many bars and restaurants lining the beach.
ADVERTISEMENT
CONTINUE READING BELOW
8. Climb Penang Hill
A short drive (or bus ride) from the centre of George Town is one of the best spots to visit in Penang: Penang Hill. To get to the top you can either hike or ride the funicular which is one of the oldest funiculars in South East Asia.
As well as providing amazing views over the island, once here you can also visit the Habitat (a jungle reserve), a temple and mosque, take walking trails, visit a bird sanctuary and zip line over the forest.
Not far from Penang Hill is Kek Lok Si Temple (the first photo), one of the biggest Buddhist temples in Malaysia. In a beautiful location against the backdrop of the mountains, it's definitely worth combining your visits here.
Summary
Penang is a great place to spend at least a few days when you're visiting Malaysia. It has a chilled-out vibe, pretty streets and great food, which means it's very likely to end up being one of the highlights of your trip to Malaysia. Add some of these suggestions of the best things to do in Penang when visiting for some amazing experiences during your trip.
---
Tours and activities for Penang
Discover top activities, tours and experiences below: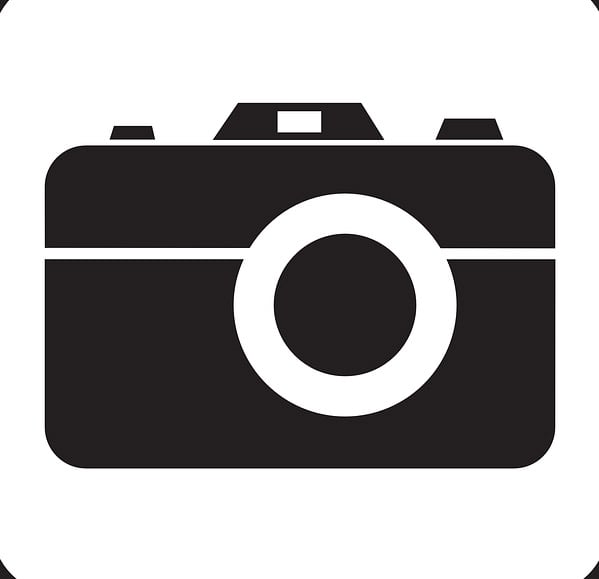 Related Articles