Are you planning your first trip to Europe? Exciting times lie ahead as you prepare for a new adventure, exploring the wonders of this wonderful continent. With so many incredible destinations to choose from, it can be overwhelming to decide where to begin. But fear not! Below we will guide you through 6 top places in Europe that are perfect for first-time visitors. Whether you're into history, a food lover, or a culture enthusiast, these cities offer a little something for everyone. Keep reading to discover 6 of the best places to visit in Europe for first time visitors.
---
Factors to consider when choosing your first destinations in Europe
Before we dive into the specific cities, let's take a moment to consider some factors that can help you narrow down your choices. First and foremost, it's essential to think about your interests and preferences. Are you drawn to bustling cities or quaint towns? Are you a fan of art and architecture or more interested in natural landscapes? Knowing what you enjoy will go a long way in selecting the perfect destination.
Another crucial factor to consider is the ease of navigation. As a first-time visitor, you'll want to choose cities that are relatively easy to get around. Look for places with efficient public transportation systems or those that are walkable, allowing you to explore at your own pace.
Lastly, your travel budget plays a significant role in your decision-making process. Some cities in Europe can be quite expensive, while others offer more budget-friendly options. Take into account the cost of accommodation, dining, and attractions when planning your trip.
---
6 top places to consider for a first trip to Europe
1. London, UK
As the capital of the United Kingdom, London is a vibrant and diverse city that should be on every first-time in Europe visitor's list. With its iconic landmarks such as Buckingham Palace,  The London Eye, Tower Bridge and the Tower of London, as well as its many museums and beautiful parks, there's no shortage of things to see and do. Immerse yourself in history at the Tower of London, where you can marvel at the Crown Jewels and learn about the city's past. Take a stroll through Hyde Park or visit the famous British Museum, home to a vast collection of art and artefacts from around the world.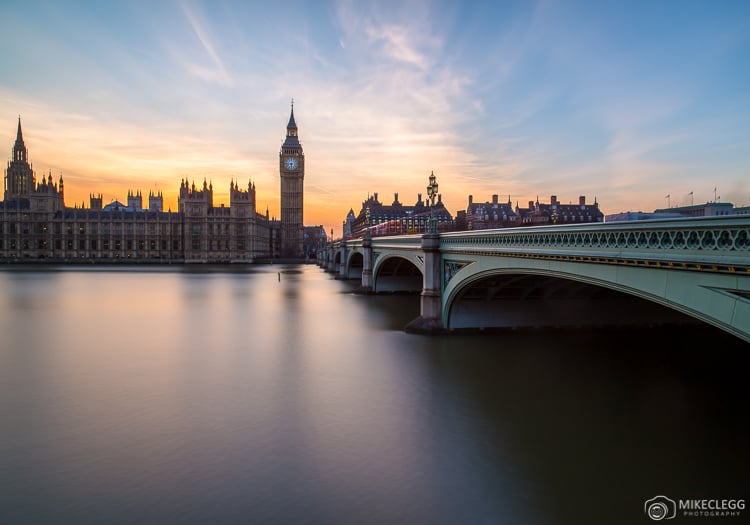 2. Paris, France
Paris, the city of love! It's no wonder that this enchanting destination is a favourite among first-time visitors to Europe. Begin your Parisian adventure with a visit to the Eiffel Tower, where you can enjoy breathtaking views of the city. Explore the Louvre Museum, home to the iconic Mona Lisa, and wander through the charming streets of Montmartre. Indulge in delicious pastries at local patisseries and take a romantic boat ride along the Seine River. Paris will captivate you with its beauty and leave you longing to return.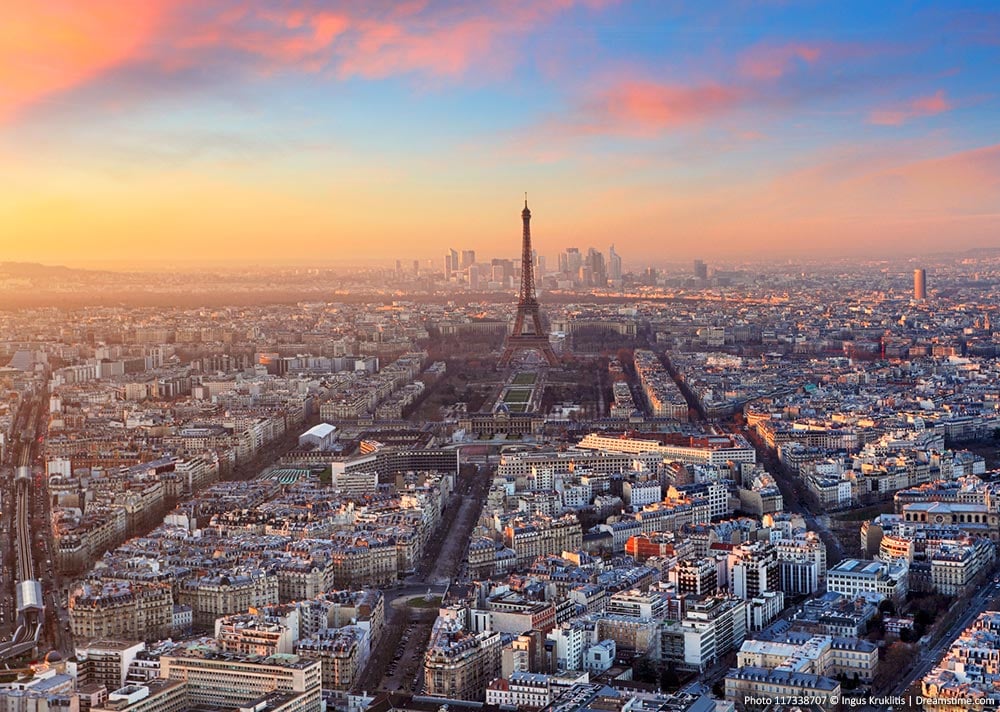 3. Vienna, Austria
Known for its rich history and stunning architecture, Vienna is a city that will capture your heart from the moment you arrive. Start your exploration with a visit to the grand Schönbrunn Palace, where you can wander through the exquisite gardens and tour the opulent rooms. Music lovers will appreciate the city's musical heritage, with famous composers such as Mozart and Beethoven calling Vienna home. Don't miss the chance to attend a classical concert or opera performance at one of the city's renowned venues.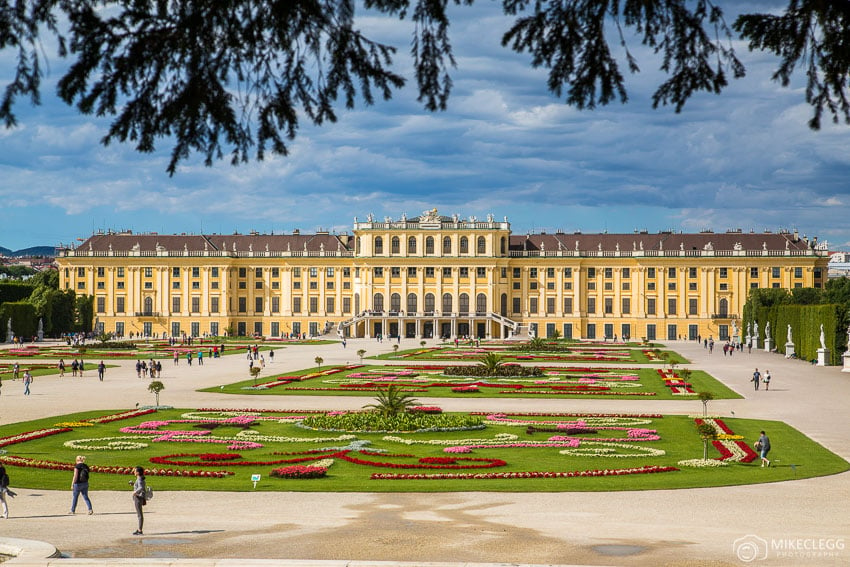 4. Barcelona, Spain
With its vibrant culture, beautiful beaches, and incredible architecture, Barcelona is a city that offers something for everyone. Marvel at the unique designs of Antoni Gaudí, particularly the famous Sagrada Familia and Park Güell. Take a stroll along Las Ramblas, a bustling street filled with shops, cafes, and street performers. And of course, no visit to Barcelona would be complete without indulging in the local cuisine. Sample tapas, paella, and delicious seafood dishes while enjoying the lively atmosphere of the city.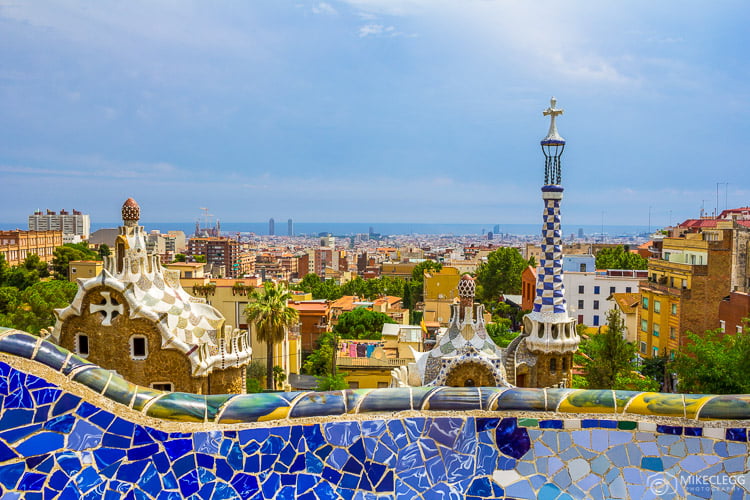 5. Rome, Italy
Prepare to be transported back in time as you explore the ancient wonders of Rome. From the iconic Colosseum to the breathtaking Vatican City, this city is a treasure trove of history and culture. Wander through the narrow streets of the Trastevere neighbourhood, where you can find charming cafes and local shops. Admire the Trevi Fountain and enjoy some authentic Italian gelato as you soak up the atmosphere.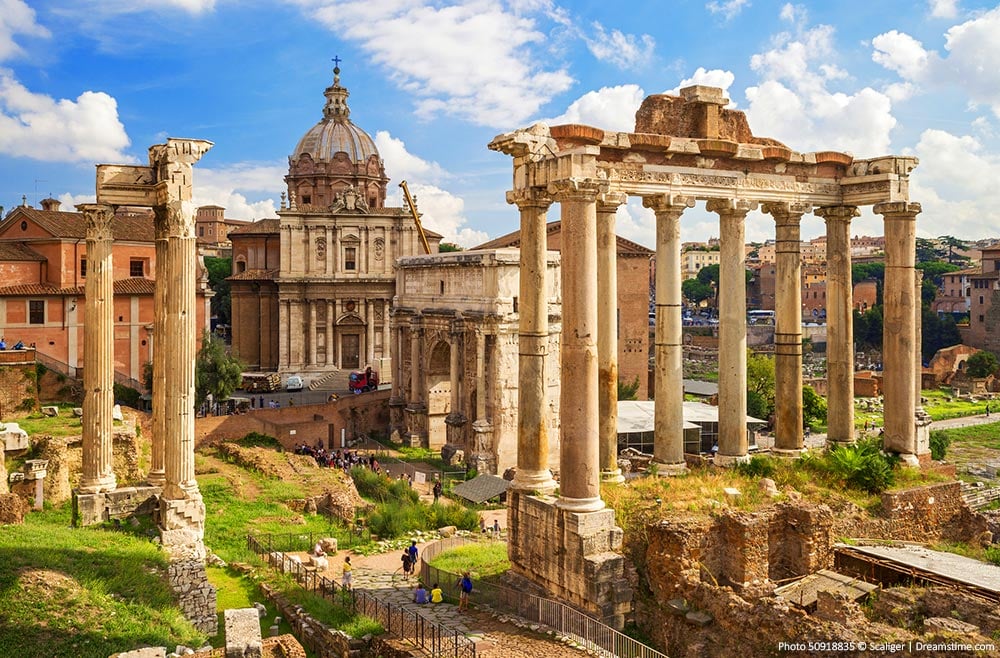 6. Prague, Czech Republic
Prague, often referred to as the "City of a Hundred Spires", is a fairy tale destination that will leave you in awe. It is also one of our favourite cities in Europe. Explore the Prague Castle complex, which includes the stunning St. Vitus Cathedral and the picturesque Golden Lane. Take a leisurely stroll across the iconic Charles Bridge, lined with statues and offering breathtaking views of the city. And be sure to sample some traditional Czech cuisine, such as goulash and trdelník, a delicious sweet pastry.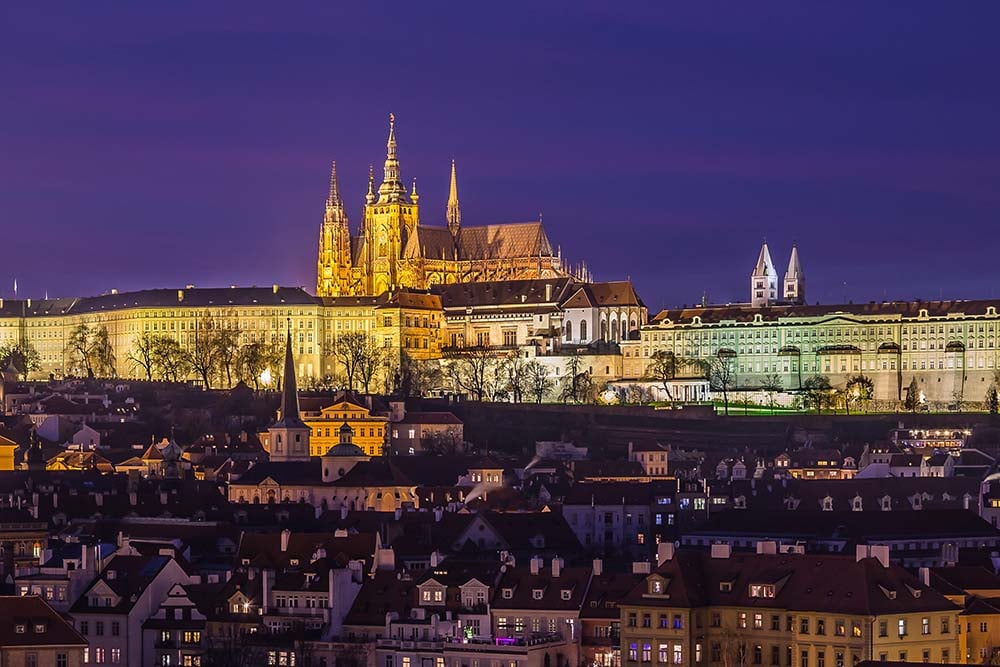 Additional places in Europe worth considering
While the six cities mentioned above are top contenders for first-time visitors to Europe, there are many other incredible destinations worth considering.
Amsterdam in the Netherlands offers picturesque canals, world-class museums, and a vibrant nightlife. Galway in Ireland is known for its friendly locals, lively pubs, and rich literary history. Berlin, Germany, offers a unique blend of history, art, and vibrant street culture. These cities, along with many others, have their own distinct charm and should be on your radar when planning your first European adventure.
---
Choosing the best time to visit Europe
Now that you have an idea of which cities to consider for your first trip to Europe, it's important to choose the best time to visit.
Europe experiences four distinct seasons, each with its own pros and cons. Spring (around mid-March to mid-June) and autumn (around mid-September to the end of November) are often good times to visit as they are outside of the peak summer months but the weather can still be fairly nice. However, if you're a fan of warmer weather and don't mind larger crowds, summer (mid-June to mid-September) can be a great time to explore Europe.
Winter (around mid-December to mid-March) offers a different experience, with top European Christmas markets, snow-covered landscapes, and the opportunity to enjoy winter sports in the Alps. Just be prepared for colder temperatures and shorter daylight hours. Ultimately, the best time to visit Europe depends on your preferences and the activities you wish to engage in during your trip.
---
Tips for planning your first trip to Europe
Planning your first trip to Europe can be both exciting and overwhelming. To help make the process smoother, here are a few essential tips:
Research and create an itinerary: Look up the must-see attractions, plan your days accordingly, and leave some room for spontaneity.
Check visa requirements: Depending on your nationality, you may need a visa to enter certain European countries. Make sure to check the visa requirements well in advance and apply if necessary.
Pack wisely: Europe has a wide range of climates, so pack accordingly. Consider the weather during your visit and pack versatile clothing that can be layered.
Learn basic phrases: While English is widely spoken in many European cities, it's always nice (and fun) to learn a few basic phrases in the local language. It can help enhance your travel experience and show respect for the local culture.
Be mindful of your budget: Europe can be expensive, but there are ways to make your trip more budget-friendly. Look for affordable accommodation options, take advantage of public transportation, and try local street food to save money on meals.
Remember, the most important thing is to enjoy your trip and embrace the new experiences and cultures you encounter along the way. Europe has so much to offer, and your first visit will undoubtedly be the start of a lifelong love affair with this incredible continent.
---
Summary
Heading on your first trip to Europe is an adventure of a lifetime. With so many places to see it can be hard to know where to go, but the places above would be great options for your first visit. Whether you choose to explore the historic streets of London, immerse yourself in the musical heritage of Vienna, or indulge in the vibrant culture of Barcelona, each city offers a unique experience. Don't forget to research the best time to visit and follow some essential planning tips to ensure a smooth and memorable trip.
Related Articles