While some travellers avoid Thailand at any cost because of the massive crowds, others indulge in the entertainment, beaches and island life repeatedly. And indeed, this Southeast Asian nation features some of the most incredible islands and beaches on the continent.
While some of these Thai destinations host raving parties, some offer nothing more than utter tranquillity and the gentle sounds of nature. Keep reading for inspiration to create your dream trip to Thailand, and find the oasis that's most suitable for you.
Here are some of the best and most beautiful beach and island destinations to visit in Thailand.
---
1. Koh Samui
Both jet-setters and bare-bone backpackers find their way to this island paradise in the Gulf of Thailand. Koh Samui has been a crowd-pleaser for decades with an appealing mixture of white-sand beaches, nightlife districts, and varied accommodations. Koh Samui boasts some incredible shorelines, including the lesser-known bay of Choeng Mon, small Silver Beach, and Bang Por Beach.
Other than pristine beaches, Koh Samui is home to some stellar temples, pockets of rainforest, and gushing waterfalls to find refuge on sweltering days. Koh Samui is also a praised diving destination, with excellent visibility, a large variety of species, and calm water suitable even for beginners.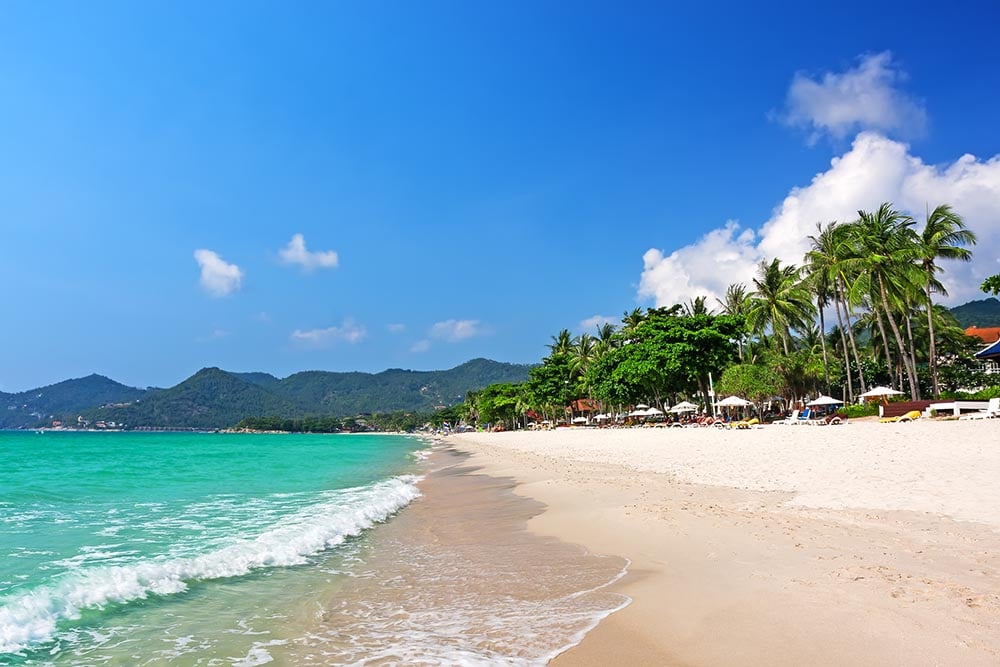 2. Phuket
On the western side of mainland Thailand lies Phuket, a lush island known for its bizarre limestone rock formations and legendary beaches. One of the most beloved beaches here is Kata Noi Beach, a strip of shining sand with (family-friendly) facilities and astonishing sunset views. From Phuket, you can join beguiling trips to nearby Phang Nga Bay, an area with caves and rocks sticking out of the sea. Karon Beach is another shoreline fit for beach walks or simply sunbathing.
Phuket town is an inviting place for a day of exploring, thanks to its old stores, shrines, restaurants and (night) markets. As Phuket is one of Thailand's most popular destinations, it can get very crowded. If you're into the laidback and quiet island life, it's perhaps better to consider other options.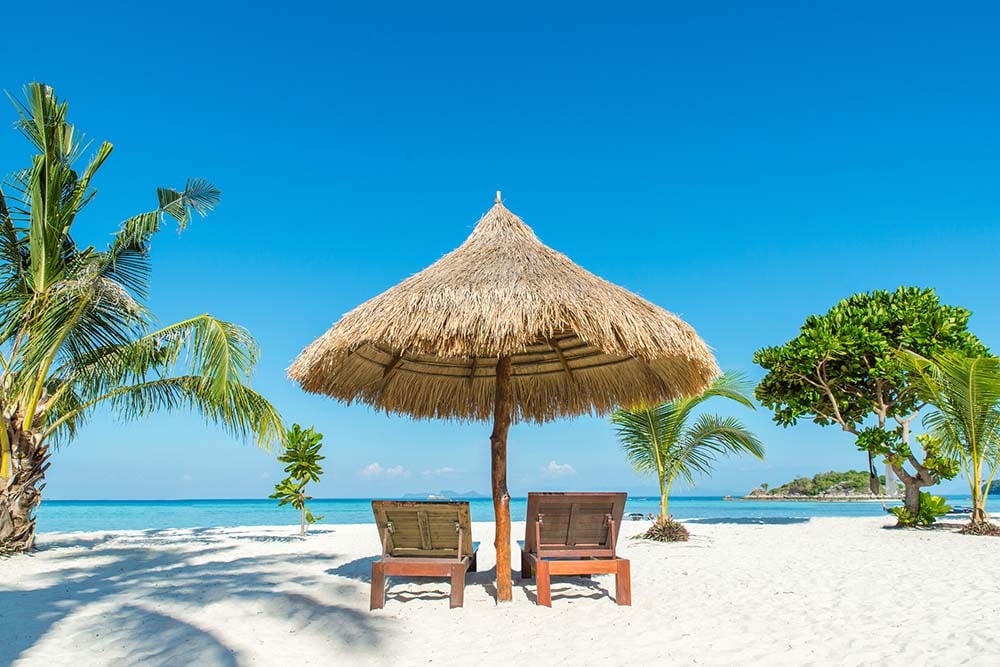 You May Like
3. Koh Kut
If you're entirely into beaches then Koh Kut will most likely make it to your personal Thailand itinerary. Koh Kut is not nearly as frequently visited as some other islands, resulting in a calm island vibe and authentic experience. Klong Chao Beach defines the classic postcard look with palm trees forming a line, crispy white sand, and a turquoise sea stretching out. Ao Tapao Beach and Bang Bao Beach are gems as well, and they welcome a fraction of the visitors their counterparts of Phuket or Koh Samui receive.
You can combine the dazzling waterfronts with Koh Kut nature, for example, by discovering the waterfalls in the green interior of the island. Rent a scooter and bath under the streams of the Khlong Yai Ki or climb the rocks around the splendid Huang Nam Keaw waterfall.
ADVERTISEMENT
CONTINUE READING BELOW
4. Trat
Trat is a Thai province in the eastern corner of the country, on the border with Cambodia. Along its coastline, Trat is characterised by mangrove forests and a variety of beaches.
Koh Kut (mentioned above) is actually part of this province, but Trat has even more gems, including Koh Chang with its striking shorelines and Trat town with its vibrant markets.
Other than powder-sugar beaches, the mangrove woods are common in this province. At Salakkok on Koh Chang, you can discover this remarkable ecosystem and an adjoining fishing village. Koh Mak is another stunner in this part of Thailand, thanks to its laidback beaches, viewpoints, and freshly-caught seafood on each restaurant's menu.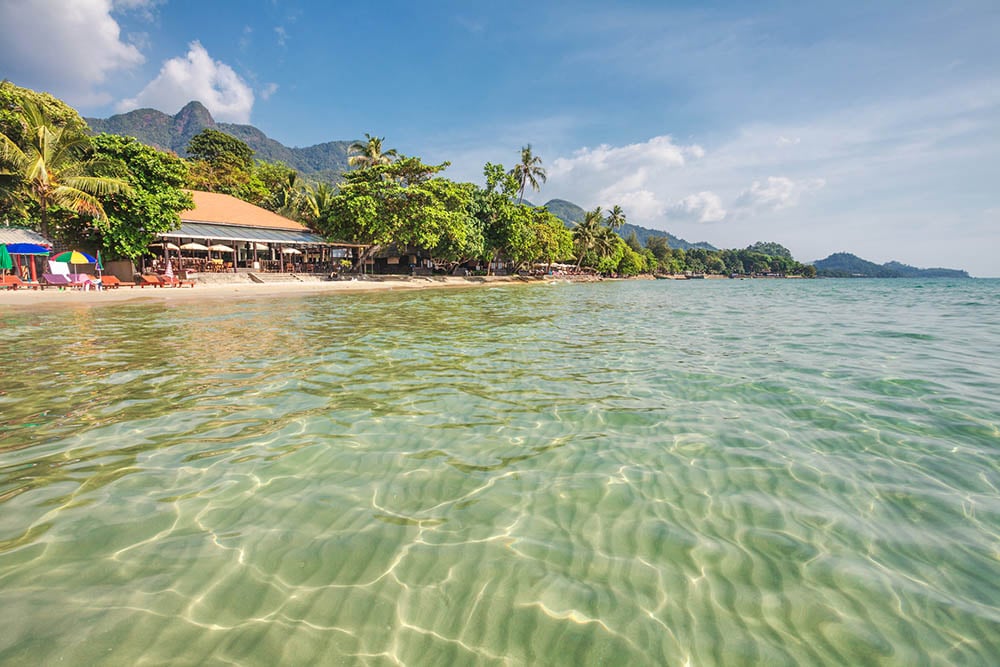 5. Koh Lipe
Measuring 1 by 2 kilometres, Koh Lipe is one of the most unassuming spots on this list. However, if you look beyond the size, Koh Lipe offers a compelling package for even demanding travellers. The little isle has a couple of streets where you can get your massages and nightlife thrills, while the beaches and what's underneath the sea surface are the true gems of Koh Lipe.
Early birds or those willing to sacrifice their sleep one time should head to Sunrise Beach, where the beginning of a new day is painted in all shades of pink and orange. Pattaya Beach and Sunset Beach are the only other beaches Koh Lipe contains. From all of these beaches, you can dive in for a world-class snorkelling session in Koh Lipe's clear waters.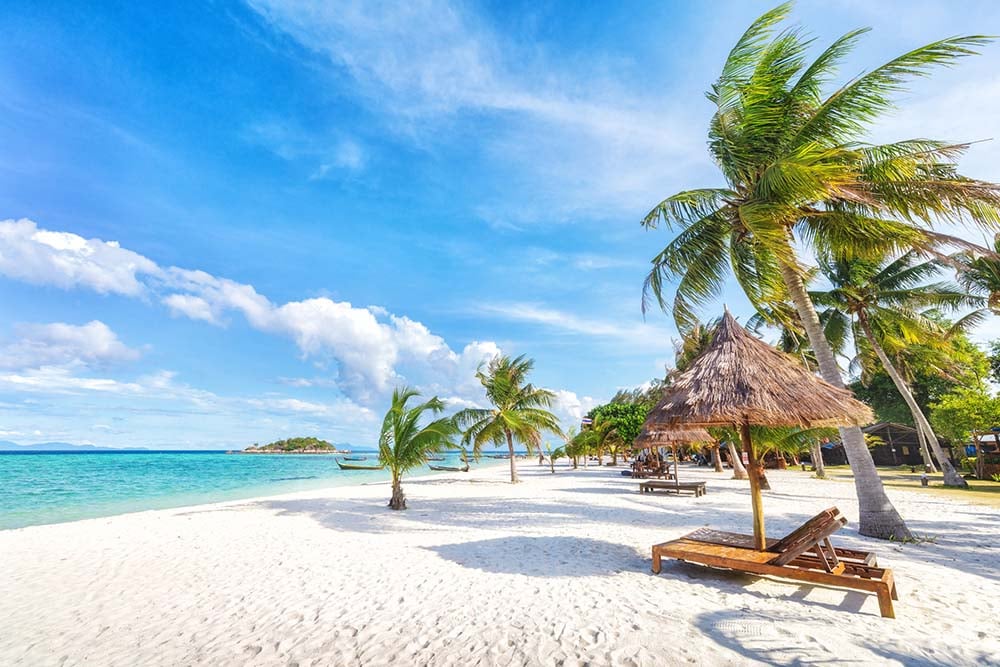 ADVERTISEMENT
CONTINUE READING BELOW
6. Koh Muk
Koh Muk – or Koh Mook – impresses with its cave systems, limestone cliffs, and breathtaking beaches. Garnet Beach, lined with several bars and restaurants, is a superb spot to catch the sunset with a refreshing beverage within an arm's reach.
However, Emerald Cave can be considered the highlight of this 7-square kilometre isle. From a tour boat, you can swim for about 80 metres through a channel underneath a massive limestone formation before you get to an unforgettable lagoon with clear blue water, towering cliffs, and vibrant vegetation all around.
Beyond this outstanding feature, you can see the jungle inland or charming communities. It's recommended to navigate the island by bicycle or scooter.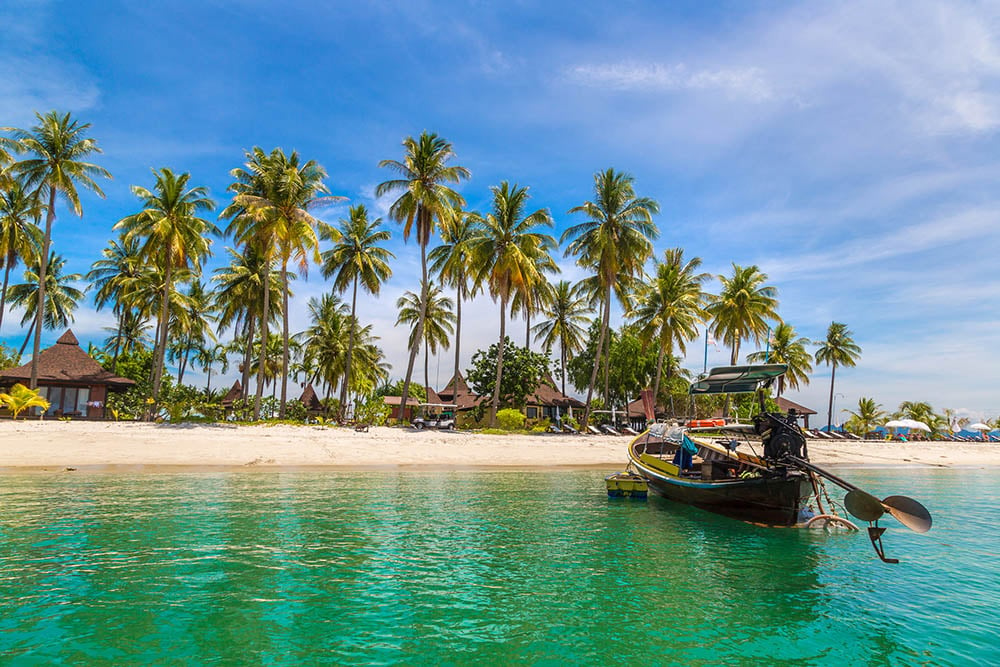 7. Koh Lao Liang
Koh Lao Liang could be an excellent candidate for a survival show on television. The dramatic coastline contains abandoned beaches, bizarre limestone mountains, plus caves to be discovered by tiny local boats.
This twin archipelago in the Andaman Sea doesn't have any inhabitants or facilities and can only be admired during a trip from nearby Koh Libong or the mainland. Be an outcast for a day, and bring along your camera to capture the magnificent rocks and pristine beaches. As there are no amenities on the islands, we suggest bringing some food and drinks (most day-tours already include those).
Despite the remote location, it's worth joining a trip to this blissful location to get a sense of seclusiveness.
8. Koh Phayam
Koh Phayam is a modestly-sized island based in the Andaman Sea. Retreating on this island is considered a joy by travellers looking for peace and quiet, as it still lacks the advanced tourist infrastructure many other Thai islands have established. Instead, you can recline on relaxing beaches like Aow Yai and Ao Khao Kwai without having to duel for a spot. The Big Buddha and the Pier Temple are the most sacred places on the island and are worth visiting due to their scenic location.
If you're after an action-packed vacation, it's wise to look further: apart from strolling through the jungle-clad interior and lounging on the beaches, there's not much else to do on Koh Phayam.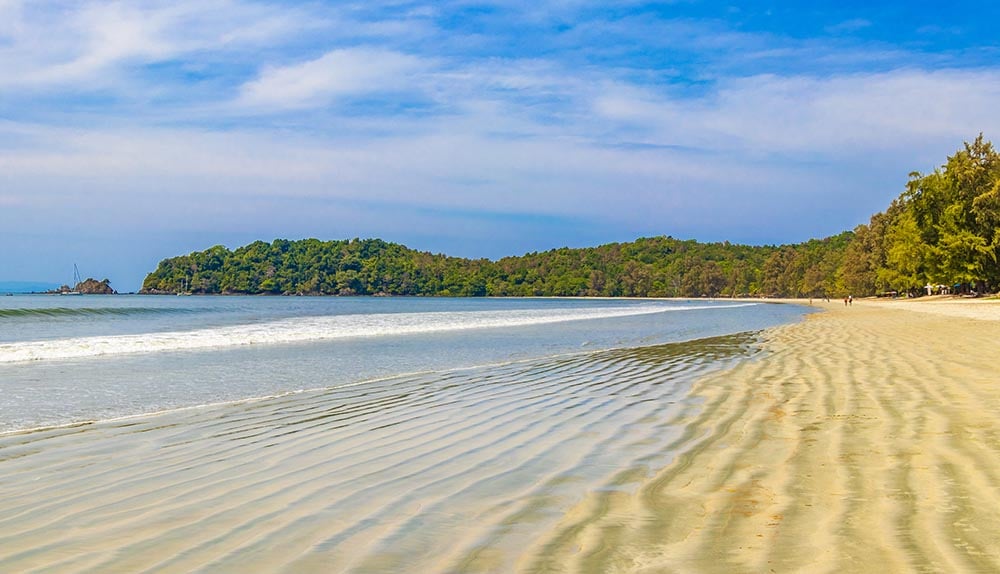 9. Hua Hin
Hua Hin is a city located 3 hours south of Bangkok by car or bus, making it an ideal destination for a weekend getaway from the capital. Hua Hin offers a mixture of cultural experiences, various accommodations, and picturesque beaches for families and backpackers to delve into. Look for street food and souvenirs at the city's night market, wander around at the stunning Wat Huay Mongkol temple complex, or grab a deck chair at the main beach. Though not the most picture-perfect shoreline in Thailand, Hua Hin's beach is vast enough to find a quiet place for yourself and your travel companions.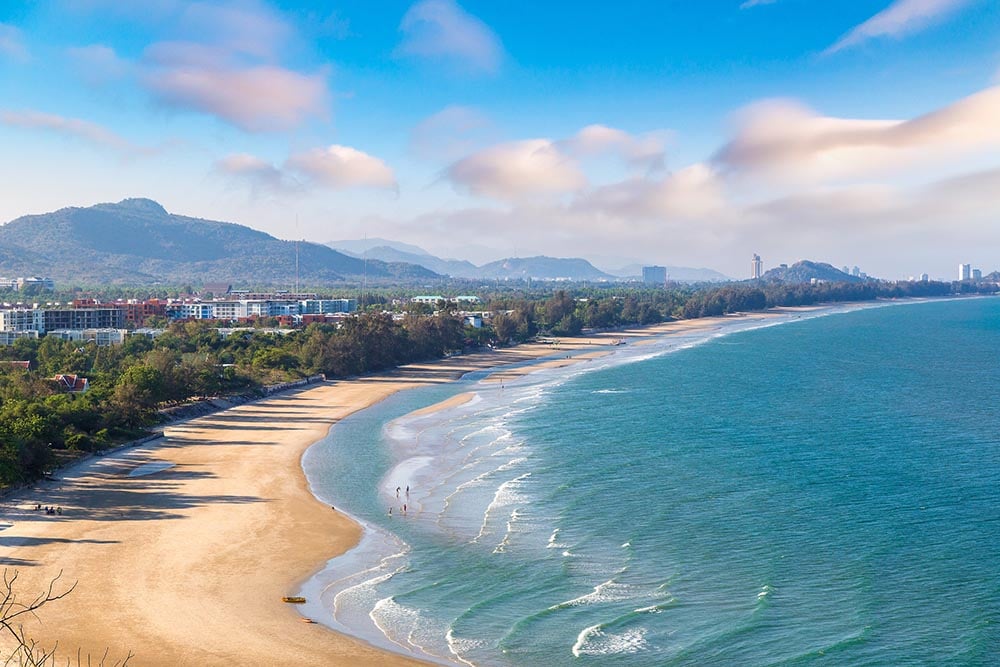 ADVERTISEMENT
CONTINUE READING BELOW
10. Koh Lanta
With the lack of humming nightlife but an unassuming atmosphere and natural beauty, Koh Lanta is a favourite of many explorers. For active travellers, spelunking or renting a sea kayak to see the outer circle of Koh Lanta are neat activities. Koh Lanta Old Town has small shrines, shops, and cafes where you can watch the island life go by.
Beach bums will undoubtedly feel at home in the Ba Kantiang Bay area, where strips of fine sand and alfresco restaurants create the ultimate vacation vibe. Bamboo Beach and the nearby lighthouse in the Mu Koh Lanta National Park are also part of the essential Koh Lanta itinerary. In addition, Koh Lanta has excellent scuba diving and snorkelling opportunities, plus boat tours for island-hopping in the region.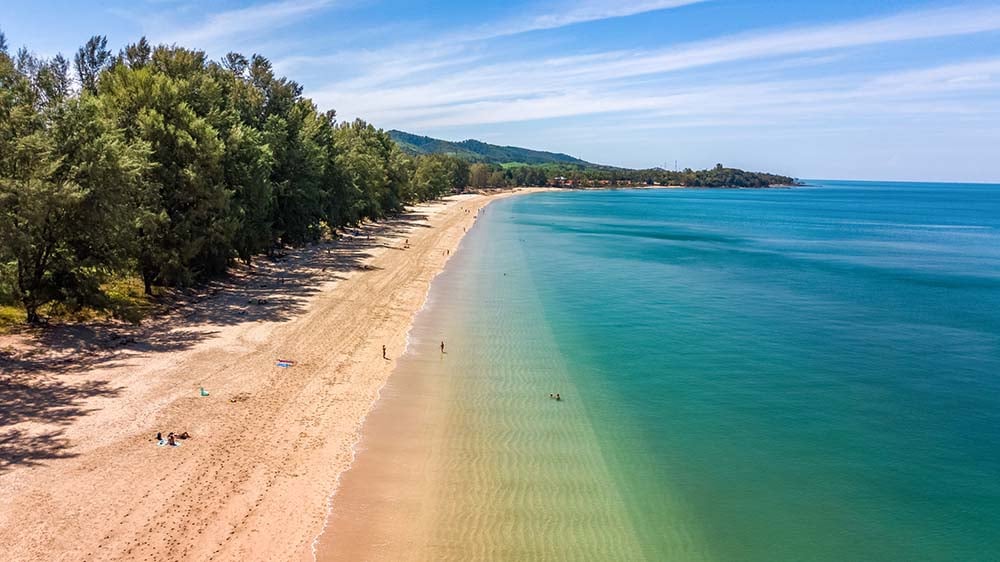 Summary
Thailand's reputation as a dream location for sunseekers is once more upheld upon checking out this list with the best places for a beach-themed vacation. Some of these locations are perfect for party folks, while others attract the traveller aiming for a more unwinding or authentic experience. Either way, at least one of these 10 top places can give you a happy time when in Thailand.
Ready to book? Search for:
---
---
---
Tours and activities