Everyone has heard of Thailand, it's one of the most popular destinations in Asia and has been so for many years. Its picture-perfect beaches cause thousands of tourists to flock there every year, but its beaches are just one of the reasons to visit this amazing and diverse country.
Thailand has so much to offer, so read on to discover why we love this country and it should be high on your list of places to go.
Here are some of the top reasons to visit Thailand.
---
1. The stunning beaches
You've probably seen the movie "The Beach" but did you know it was actually filmed in Thailand?! Yes you can actually visit Maya Bay, aka "The Beach", but it's just one of the many gorgeous beaches dotted all over Thailand, especially on its islands. In fact, it would be impossible to give you a complete list of the best beaches in Thailand as there really are so many. With white sand and turquoise waters, the beaches here really are stunning.
No matter which island you visit the beaches will be amazing, but some of our favourites are the beaches on the islands of Koh Kood, Koh Kradan and Koh Lanta. All three islands offer something different, with Koh Kood being a hidden gem, Koh Kradan being a more luxury hideaway, and Koh Lanta being a popular chilled-out spot, but what they all share is some absolutely beautiful beaches.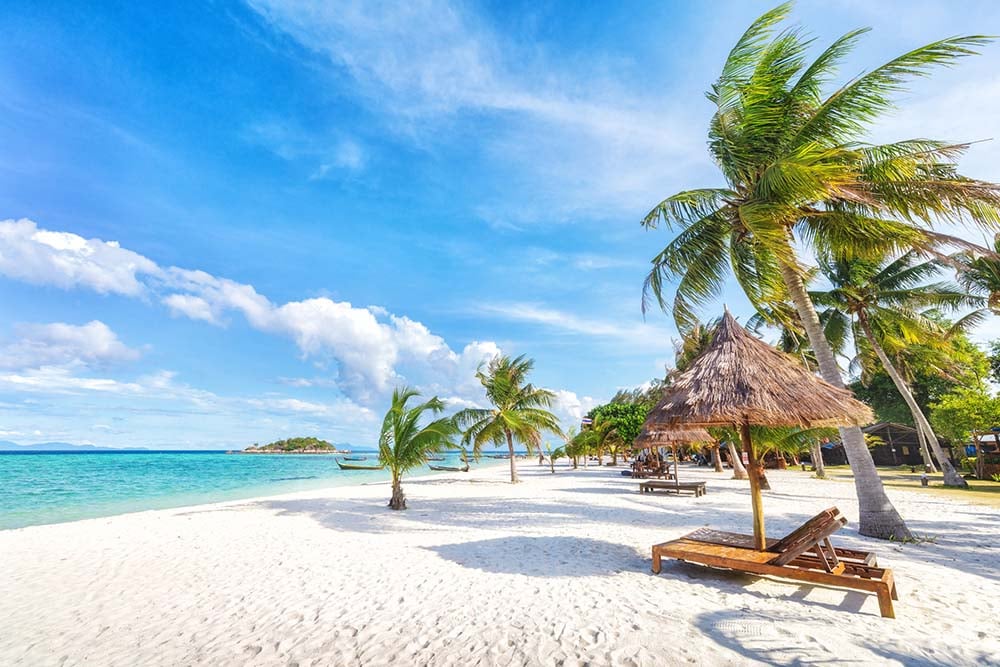 2. To explore undiscovered islands
Thailand is an extremely popular holiday destination and islands such as Phuket and Koh Samui are firmly on the tourist radar. However, if you want to get off the tourist trail and see Thailand from 20 years ago, it is still possible to find islands with little to no foreign tourists.
Check out Koh Libong and Koh Jum. Both in the southern Andaman sea you won't find many any other tourists here, just plenty of locals waving from their scooters and stopping to say hello.
Even the Koh Yao islands which sit right between the popular tourist hotspots of Krabi and Phuket are as yet unaffected by mass tourism. Rent a scooter and drive around the quiet roads to almost deserted beaches and you'll really feel like you've discovered a little piece of hidden paradise.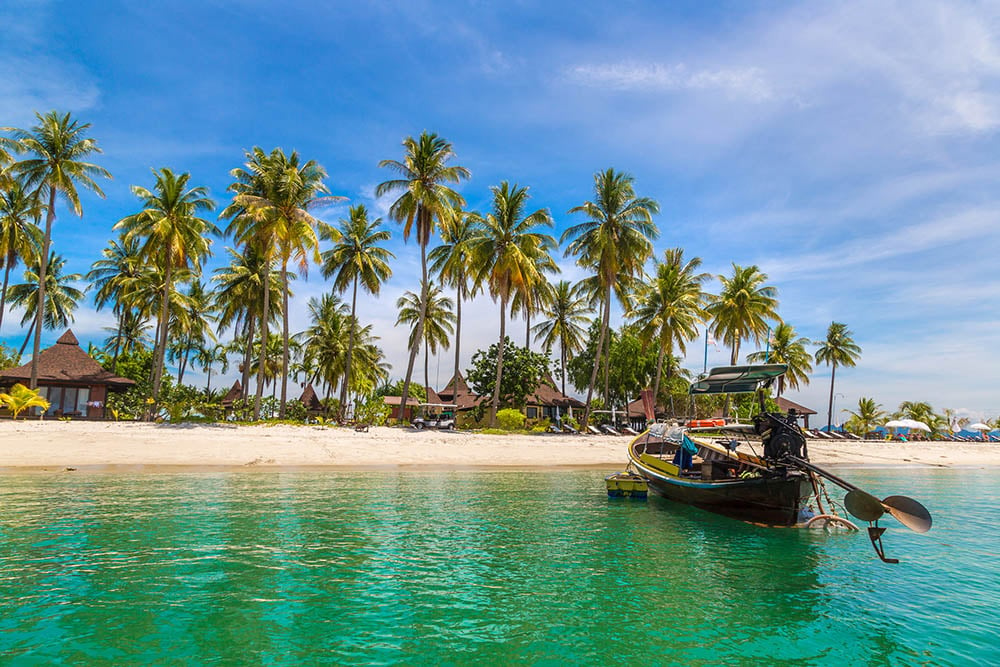 3. To learn to dive
Koh Tao in the southeast of Thailand is known for being one of the best and cheapest places to learn to dive in the world.
There are plenty of dive schools to choose from, even offering courses in different languages (such as French or Hebrew as well as English). Another great thing about learning to dive here is that you can do your whole course in the ocean. In most places you need to do your first few lessons in a swimming pool, but not in Koh Tao, where you can go straight out to the shallow sandy-bottomed sea and learn the basics with fish swimming around you.
If you already have your PADI and want to do more diving, then book a liveaboard boat in the Similan Islands which is one of the best diving spots in the country.
ADVERTISEMENT
CONTINUE READING BELOW
4. The food
Thai food is famous worldwide and for good reason – it's delicious! Must-try dishes include Pad Thai (noodles with egg, vegetables and then your choice of meat), Pad Krapow (usually pork or chicken stir-fried with Thai holy basil and served with rice and a fried egg on top), Som Tam (papaya salad), Green Curry and Massaman Curry. The list goes on.
The best place to try Thai food (and lots of it) are the night markets. Night markets are a big part of Thai culture and you'll find a mix of locals and tourists eating at these. Not only do they have lots of great food, but they're also extremely cheap and some even have live music or entertainment so you can really spend a whole evening here soaking up the good food and atmosphere. If you love Thai food then this is a top reason why to visit Thailand.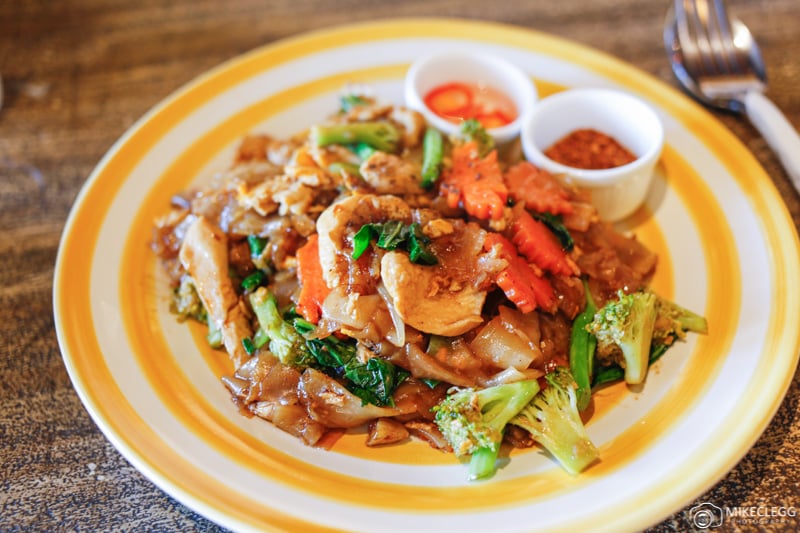 5. To visit an Elephant Sanctuary
Thailand is known for its admiration of elephants and whilst here you should take the opportunity to see these gentle giants up close by visiting an elephant sanctuary.
When picking a sanctuary to visit please do so responsibly and never ride, or choose to visit somewhere that offers rides, on the elephants, or where the elephants are chained up.
One of the most well-known ethical sanctuaries is the Elephant Rescue Park on the edge of the rainforest near Chiang Mai. There are lots of elephants roaming freely here, most of which have been rescued from circuses, tourist parks or other abusive situations. Similarly, the Phuket Nature Elephant Reserve shelters sick, old and overworked elephants who have been abused in the tourism and logging industries.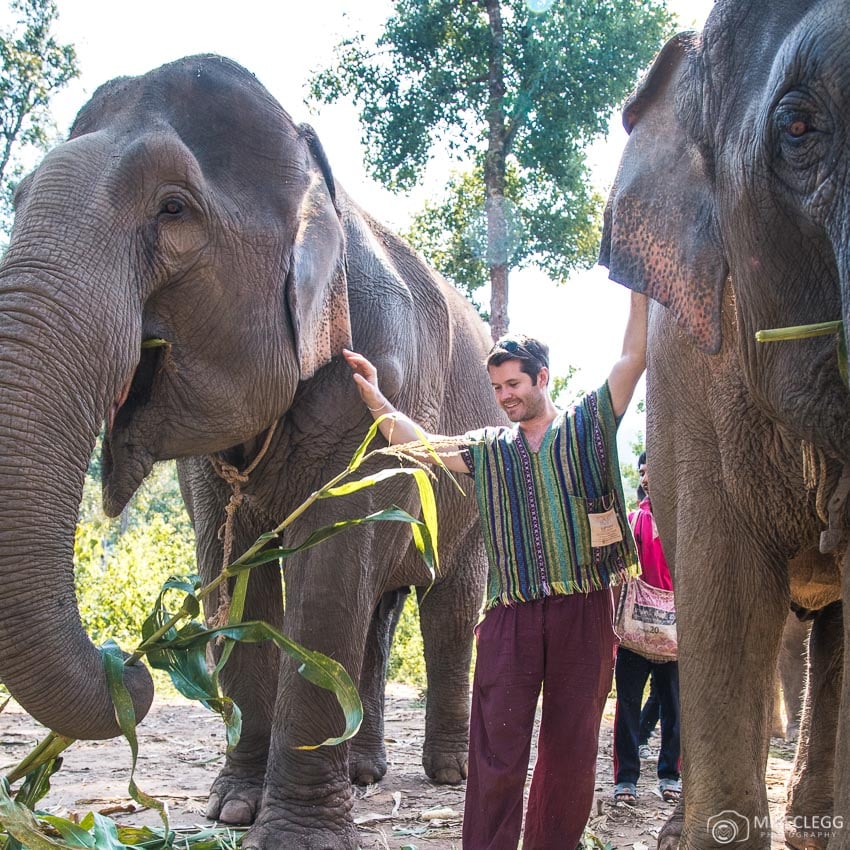 ADVERTISEMENT
CONTINUE READING BELOW
6. The temples and culture
Thailand is a country rich in culture and there are many beautiful temples dotted all over the country. One of the biggest and best is the Grand Palace, right in the middle of Bangkok. This complex has been the official residence of the Kings of Thailand since 1782, making it one of the oldest and most important historical attractions in the country. With its golden stupas, intricate carvings and impressive architecture, set aside at least a couple of hours to visit here. Once you're done, walk to Wat Pho where you'll see the famous reclining Buddha, and then cross the river to Wat Arun, one of the most stunning temples in Bangkok, if not in the whole of Thailand.
For the full cultural experience head to the north of Thailand. Chiang Mai is a classic place to visit for those looking to experience Thai culture and see a variety of beautiful Buddhist temples. The nearby Chiang Rai is home to the famous white temple, i.e. Wat Rong Khun.
Note that most temples require you to have your knees and shoulders covered to enter to take a cover-up with you.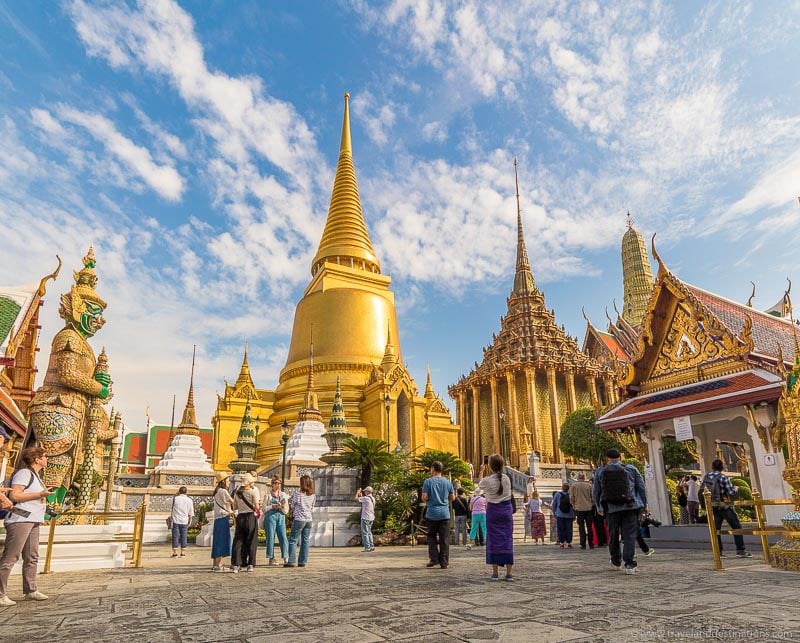 7. The nature
Thailand may be known for its beaches but it also has some other pretty epic natural landscapes. In the north you'll find the small town of Pai. Sitting in a valley on the banks of the Pai River and surrounded by rice terraces, it's a beautiful place to hike around and with a canyon, waterfalls and hot springs to visit, you certainly won't be bored here.
South of Bangkok make sure to visit Khao Sok. A national park nestled around the huge Cheow Lan Lake, the natural scenery here is stunning. Stay a night in a treehouse in the jungle or book a floating bungalow right on the lake so you can wake up to the sounds of nature and jump straight into the water from your doorstep.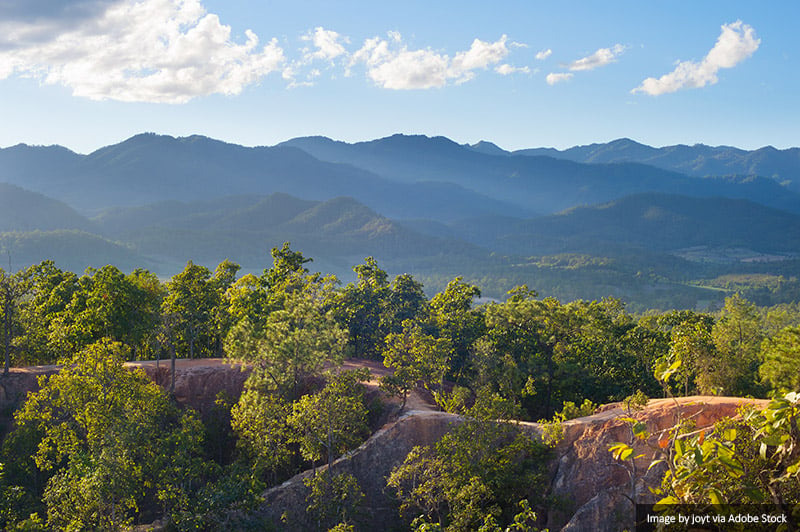 8. To dance all night at the Full Moon Party
Attending the Full Moon Party on the island of Koh Phangan is a bucket-list activity for many and one of the best party experiences you can have in the world.
Once a month the beautiful beach transforms into an epic party full of buckets of SangSom (the local Thai rum) and neon-painted partygoers having the time of their life. The energy and atmosphere here is insane.
Even if your visit to Thailand doesn't coincide with the full moon party, there are plenty of other opportunities to party. Koh Phi Phi is the famous backpacker party island, Phuket is known for its nightlife, especially in the area around Patong, and of course Bangkok has plenty of nightlife to offer, from drinking buckets on the infamous Khao San Road to sipping cocktails at a fancy rooftop bar.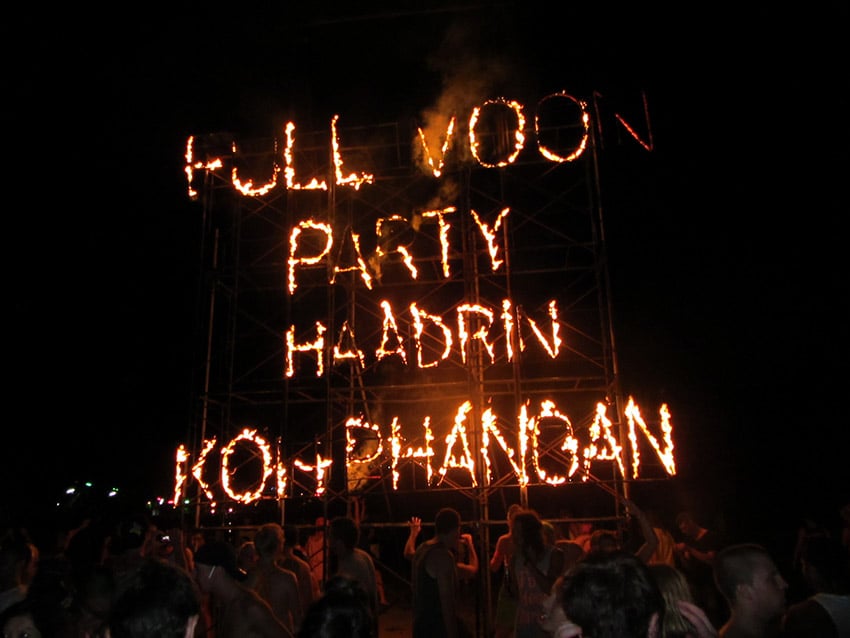 ADVERTISEMENT
CONTINUE READING BELOW
9. Take a boat trip
Having so many gorgeous islands, it makes sense that one of the best things to do in Thailand is to take a boat trip.
The limestone karsts jutting out of the sea in Phang-Nga province are a perfect place to see by boat, and you can tour around some of the most iconic postcard islands such as James Bond Island. Famous for being featured in the James Bond movie The Man with the Golden Gun, this unusual rock formation is a must-see.
One of the most popular boat trips is to Maya Bay (aka. "the Beach") and Phi Leh Lagoon, although beware that you'll be sharing these spots with a lot of other day trippers. If your budget allows, book a private tour which will allow you to leave early and arrive before the larger boats.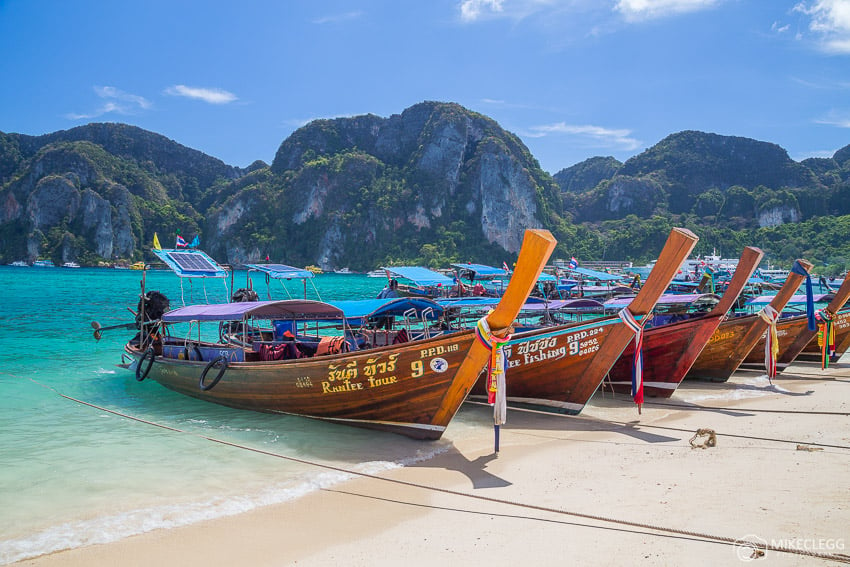 Summary
Thailand is a prime holiday destination for many and for good reason, it has something for everyone and really is a must-visit. Whether you want to experience Buddhist culture, laze away your days on beautiful beaches, eat delicious Thai food, party on the beach, or all of the above, it's the perfect weekend, holiday or travel destination. We hope these reasons to visit Thailand have helped convince you and you have a wonderful time in this magical country.
---
See hotels
---
Tours and activities for Thailand
Discover top activities, tours and experiences below: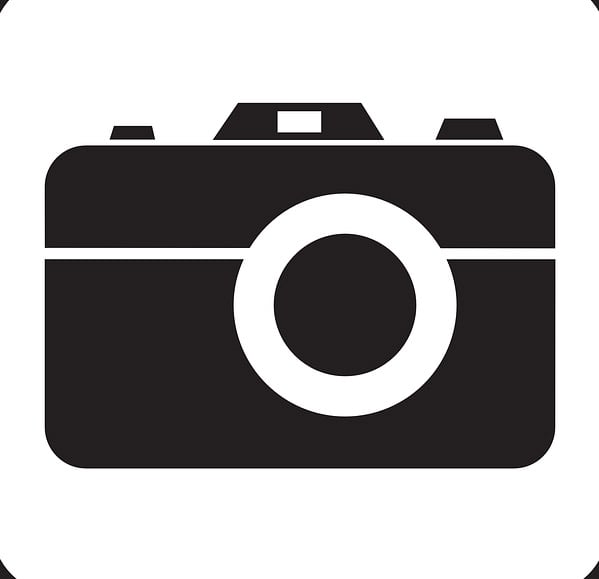 Related Articles