Here are some of the best Apps that I recommend to use when you are on your travels. Some of the suggestions will help you with booking transportation and hotels, for photography, communication, entertainment and also to manage your money. Along with the suggestions, you'll find links to download the apps. Most of the links are for Android and IOS devices, although there may be versions available for devices with other operating systems.
Menu
Below are suggestions of the best apps to download for your travels.
---
General
Here are some general apps to help when you're on the go.
XE Currency
This app is fantastic for when you are travelling between different currencies and want to know how much you are spending. What I like most about this app is that you can select multiple currencies and it works offline. It does this by taking the most recent exchange rate from the last time you had internet access.
Key Features
Select your required currencies (ie Indonesian Rupiah)
See up to date exchange rates (with an internet connection)
Currency converter to see values for different currencies
Ability to use offline using the most recent currency update
Set rate alerts (with premium)
Download: xe.com/apps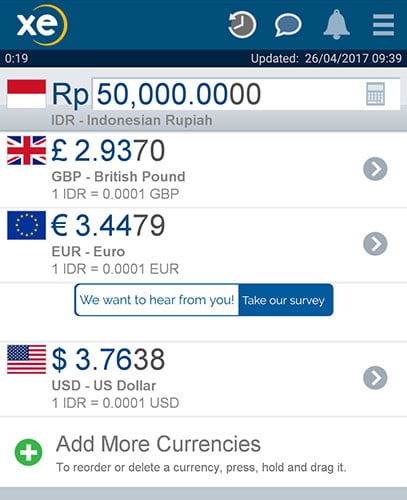 Tripadvisor
Tripadvisor is a fantastic service that provides reviews on restaurants, hotels and things to do in destinations. Due to the sheer number of reviews, it is a trustworthy service. As well as reading reviews it is also possible to book certain things, such as flights and hotels.
Key Features
Read millions of reviews of restaurants, hotels and other services
Find and compare hotels and flights
Find things to do in destinations around the world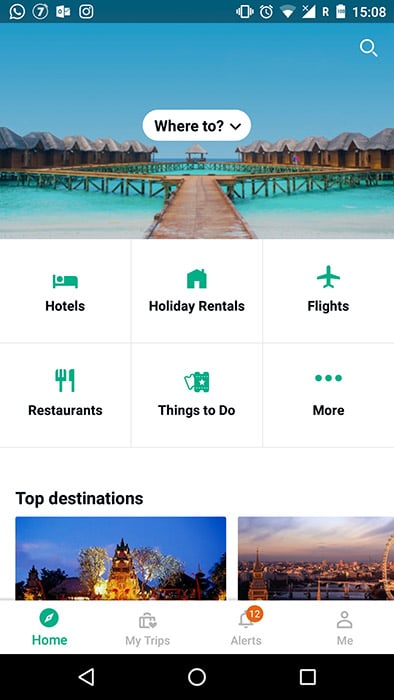 Google Translate
This App from Google is fantastic for when you are travelling and need to translate something. A neat feature of the App is that you can use your phone camera to translate text instantly.
Key Features
Translate over 100 languages
Offline translation
Camera translating
Conversation mode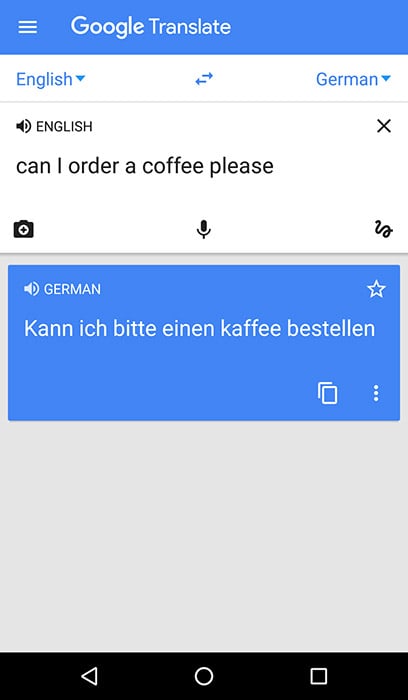 ---
ADVERTISEMENT
CONTINUE READING BELOW
---
Accommodation
Here are various apps that you could use to book accommodation for your travels.
Airbnb
Airbnb is a service where people rent out their houses and apartments. They may rent out rooms, or the entire place. I have stayed in quite a few Airbnb places and have had a good experience.
Key Features
Find and book accommodation
Use filters to find your ideal property
Manage your bookings
Message your hosts
Booking.com
For accommodation, booking.com is one of the best places to search. There are thousands and thousands of options for most destinations around the world. You will be able to add filters when searching and can also search on an interactive map. A big benefit of using Booking.com is that many of the properties they list have a free cancellation option, which is great if your plans change.
Key Features
Search and book hotels around the world
Add filters to find your ideal property
Manage your bookings
Genius loyalty program
Communicate with the hotel or property
Write reviews
View travel guides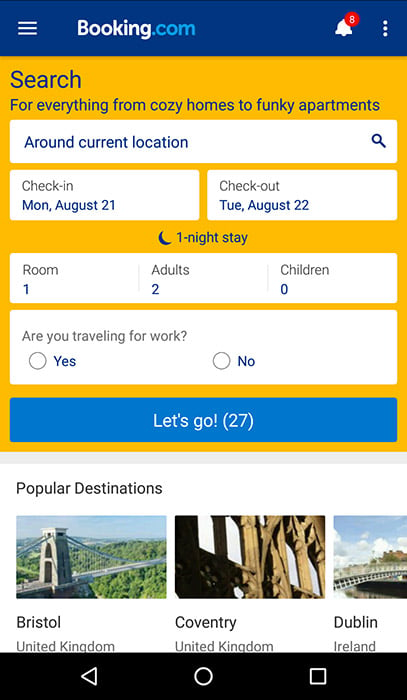 ---
Transportation
Here are various apps that help you with transportation. Such as finding your way around and also booking transport links.
Flixbus
For cheap travel around Europe consider using FlixBus. This company has a huge network of connections at fantastic prices and also provides a great quality service. If you sign up to their mailing list you may get even better deals, and once I travelled return from Vienna to Berlin for less than €20.
Key Features
Search for routes across Europe
Manage your current bookings
Display tickets when boarding buses
Get ticket offers only available through the App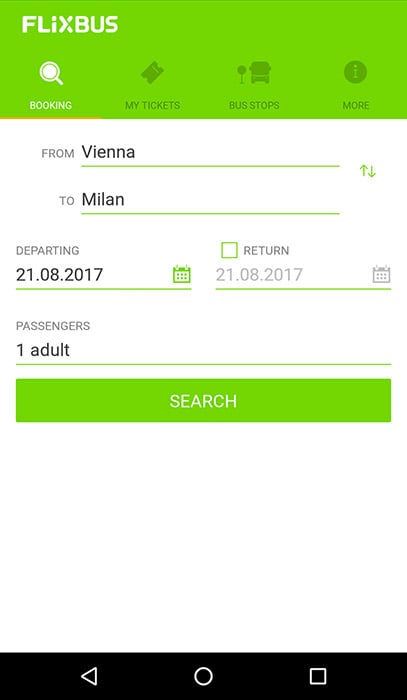 Uber
Expensive taxis are slowly becoming a thing of the past thanks to Uber. The service is designed to connect passengers with drivers through their App and you'll often get "Rides" for much lower prices than traditional taxis. Using Uber still isn't as cheap as public transportation, such as buses and trains, although if you are travelling in a group it can often be pretty close.
Key Features
Easily find and book Rides to get you from A to B
Check fair estimates before you book
See your drivers details as well as pictures of him and the vehicle
Pay for rides using your bank cards directly through the App
Rate your driver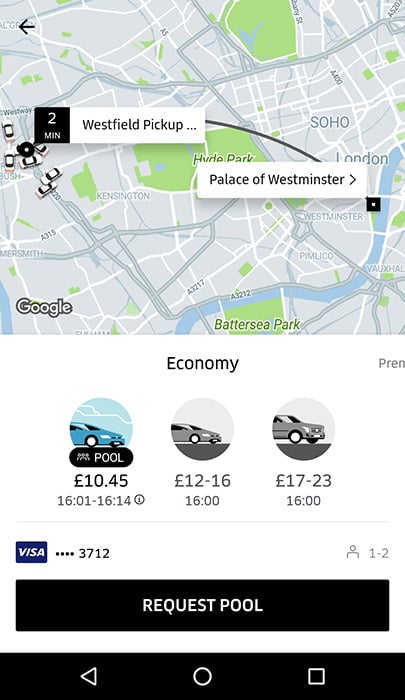 Google Maps
The King of maps by Google. I always use Google Maps whenever I travel around and it makes my travels so much easier. Another great feature of the app is that you can now even download offline maps for certain locations. This means that it's less likely you'll get lost when trying to find your way around. If your maps are connected to your Google account you can also pinpoint places of interest, such as attractions, restaurants etc, and they even appear on the offline map when you're travelling. Read more reasons why Google Maps is great for travellers.
Key Features
Search the map for points of interest
Find directions via car, walking, cycling and bus
Download offline maps
View maps in different modes, such as traffic, satellite, terrain etc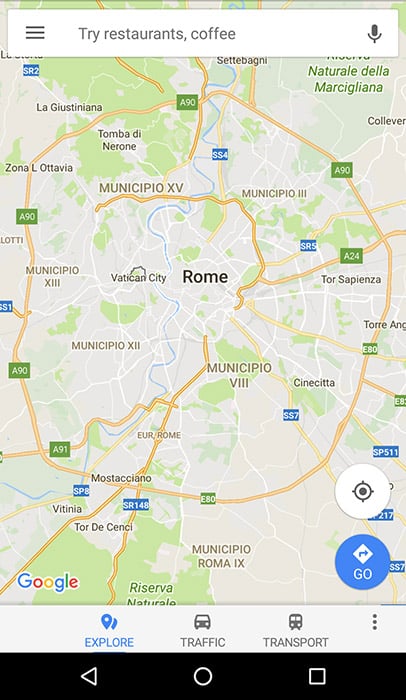 Skyscanner
The Skyscanner app is a great way to search for flights around the world. You will be able to compare the prices of tons of airlines and add filters such as duration, number of stops and lots more.
Key Features
Find and compare flights
Add filters to find the flight that works for you
Get price alerts on flights
Find inspiration of places to go
Search for hotels and car hire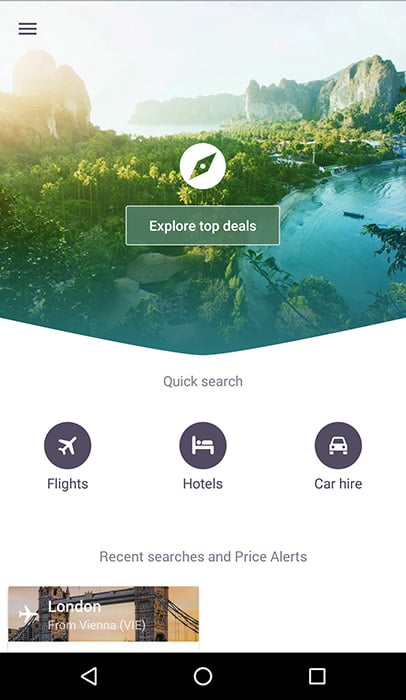 ---
ADVERTISEMENT
CONTINUE READING BELOW
---
Communication
Here are various Apps that will help you communicate with your friends and family whilst you are travelling. Note you need WiFi or an internet connection for these to work.
WhatsApp messenger
One of my favourite messaging apps for staying in contact with my friends and family is WhatsApp. This service allows you to send messages through the net (which are now also encrypted). You can also send images and other media. Another great feature of this App is the ability to have group chats, which is great for organising events such as group trips, parties and meetups.
Key Features
Can be used around the world
Send messages and media for free
Have voice and video calls for free
Create group chats
Use contacts from your phones address book
Facebook Messenger
Part of Facebook, this messenger app also works through the internet. I use this App a lot less and only use it to communicate with a select number of people in my friend's list.
Key Features
Works internationally
Call, message and video chat people through the app for free
Create group chats
Send emojis, stickers and GIFs during conversations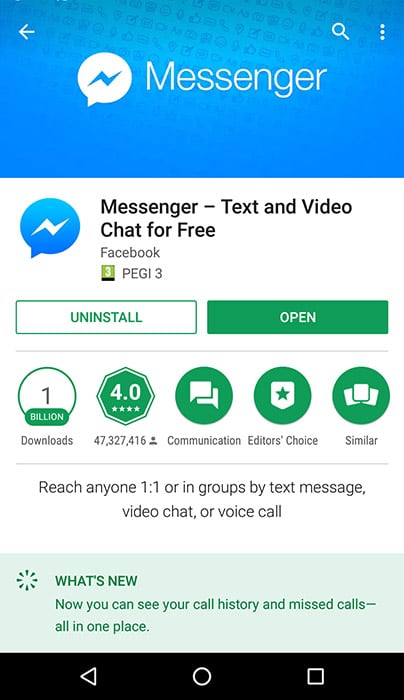 Skype
Skype is a great way to have voice and video calls to your friends and family. You can use the service to have calls direct to other Skype users for free through WiFi, or you can pay for low priced packages that allow you to call landlines and mobiles.
Key Features
Call other Skype users, mobiles or landlines around the world
Video and voice calls available to other Skype users
Ability to use through WiFi or a device's data plan
Message other Skype users through the App
Create group chats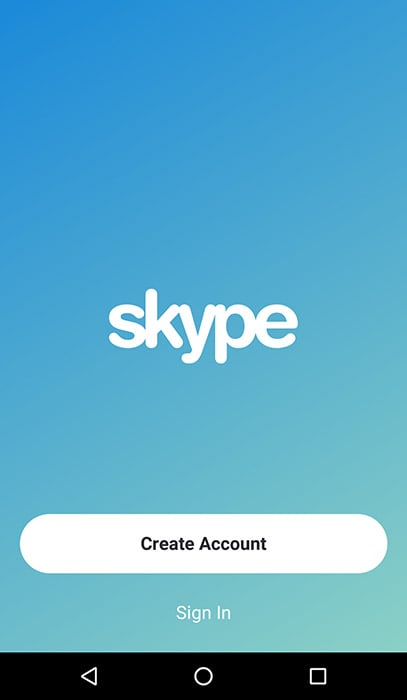 ---
Photography
Instagram
Instagram is one of the best social media networks out there and provides heaps of travel inspiration. As well as following travel accounts, it also provides a great way for you to share your photographs with your friends and other people in the community. If you fancy seeing my personal account head to @mikecleggphoto.
Key Features
Create an open or private account
Follow friends and other users
Share pictures and videos to your feed
Add filters and effects to your images and videos
Share temporary Instagram Stories
See other shared content via your feed, hashtags, locations and explore modes.
Like and comment on photos you like
Send direct messages to other users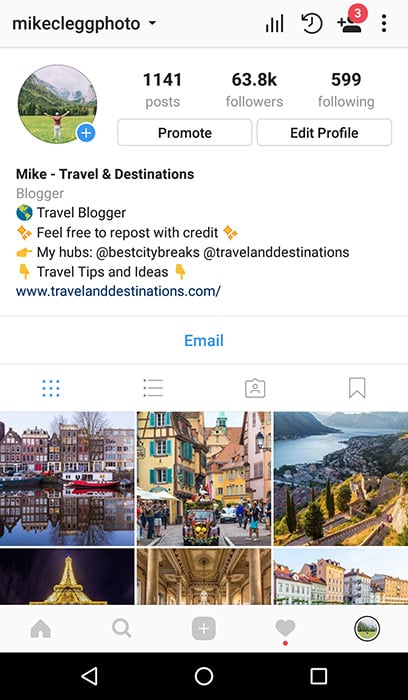 Snapseed
This photo-editing app by Google is pretty handy and will allow you to easily edit photographs on your phone, as well as share them with others.
Key Features
Edit JPG and DNG files
Apply edits to your images using 29 tools such as white balance, exposure, cropping, healing and many more
Add filters and effects to your images such as black and white, vintage and grunge
Share or save your final edited image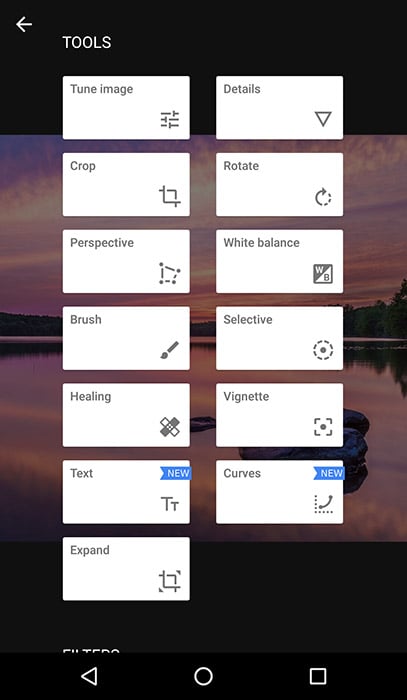 ---
Entertainment
Here are various apps that provide some awesome entertainment and can also be used offline.
Netflix
Netflix is one of the leading services for streaming TV shows and movies online. With some of the recent app updates, it's now also possible to download certain shows. Many of which are shows that Netflix produces. The service also has a great selection of shows that provide lots of travel inspiration.
Stream thousands of TV shows and movies through your device
Cast to a connected smart TV or through a Chromecast Device
Download certain content for offline viewing
Add movies and shows to your list for later viewing
Rate content to get more accurate suggestions
Angry Birds
One of the most addictive phone games out there. Angry Birds will keep you busy for hours on end. There are now tons and tons of different versions available from a Star Wars themed version, RIO, Transformers, Space and various others.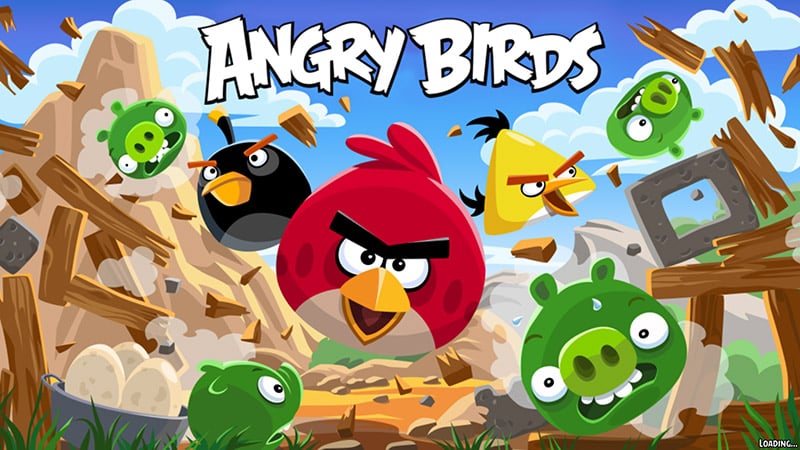 Other Apps to Download
When travelling it's worth checking if your destination has an official app developed by the tourist board. I would often download an app like this and keep during my trip, and then remove them post trip.
Related Articles