It can be hard and sometimes off-putting to visit destinations that are known for being expensive. But there is normally a way to visit most places with a low budget and without breaking your bank account. Below you will find various tips for visiting expensive destinations on the cheap, and although you won't be having the most luxurious trip, it will mean you still get to travel.
1. Take night buses or trains
When visiting Europe a cheap way to travel around and save money is to sleep on night buses or trains. This way you would save a nights accommodation. You may even be able to do what I do (sometimes), where I get a night bus, arrive, see the destination throughout the day, and then get another night bus that evening.
Whenever I travel throughout Europe I use Flixbus, but in Asia and other countries, you should be able to find local night buses and trains. This might mean you have to book through a Travel Agency, but these generally offer good prices and are trustworthy.
2. Stay in hostels
Hostels will often have the cheapest beds. This is because they have shared dormitory type rooms, where you would be in a room with other people. Dorms can often range from 4 beds to over 20 beds. Hostels are often found in great locations too and in the heart of a destination. This means you will save you money as you won't have to get a taxi or public transport everywhere.
At very expensive destinations you may find dormitories are still not super cheap, but they would still be vastly cheaper than staying in a hotel or having a private room.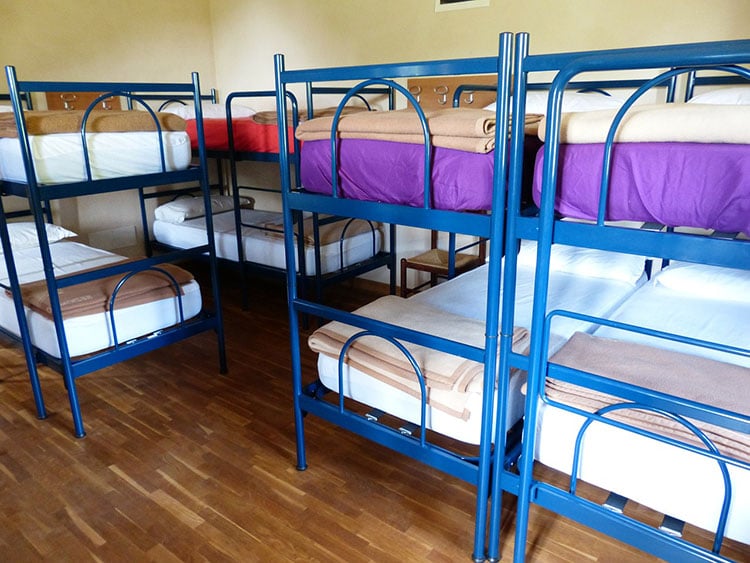 3. Stay in an apartment
Another accommodation option is to stay in an apartment. In these properties you will often find cooking facilities, a washing machine, and pretty much anything you need. Airbnb is a travel service helping people to rent spare rooms, or sometimes an entire house or apartment is rented out. The good thing about Airbnb is that they are good for long stays and you can almost settle in as if you live there.
ADVERTISEMENT
CONTINUE READING BELOW
4. Couch Surf
If you wish to spend nothing on accommodation then consider Couch Surfing. This is where generous hosts will provide you somewhere to sleep for free. They may also be kind enough to show you around the destination. Of course, if you do consider this option then stay safe, and have backup plans in case the accommodation isn't quite what you were hoping.
5. Take food
If you are going on a day trip to a destination or sleeping on a night bus/train etc, then you could take with you food for your trip. This means you won't have to go out and buy anything (or much).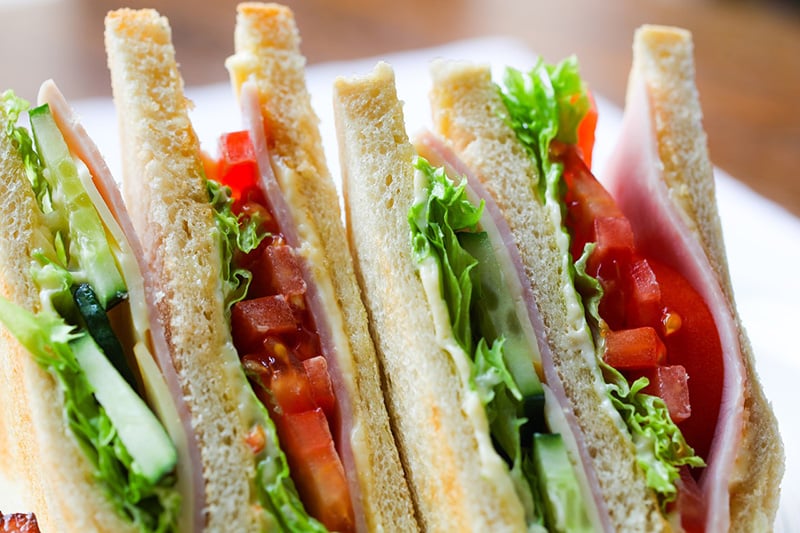 6. Buy food from grocery stores
If you don't take food with you, then another option is to buy from grocery stores and avoid restaurants. Many stores will have sandwiches and other takeaway type items and these are a great way to save money.
I often do this in London where I avoid restaurants which would probably cost a minimum of £10 for a meal. Instead, I go to a grocery store such as Tesco, where they often have meal deals for around £3. If I wanted I could have breakfast, lunch and dinner for around £10 by eating this way.
If you stay in an apartment or even a hostel, then you could keep it really cheap and buy such things as pasta and sauce.
7. Eat at food courts
If you still want to eat out, but also want to save money by avoiding restaurants, then head to a food court. These are often at malls/shopping centres and usually provide lots of hot options, which you then eat in a canteen style.
8. Fast food vendor
My final suggestion for eating cheap is to buy fast food, such as McDonald's, street food vendors etc. This would probably be the least healthy way to eat, but still fairly cheap compared to a restaurant.
ADVERTISEMENT
CONTINUE READING BELOW
9. Visit free attractions
Attractions can be a big and expensive cost when travelling. But the good thing is that most destinations have free things to do. Such as Free Walking Tours, sometimes free museums (as in London), and other benefits. You will be able to find tons of free and enjoyable things to do by searching on Google (or a different search engine) in the format "Free things to do in [destination]".
10. Buy a City Card
If free attractions aren't for you, and you'd still like to see a lot at your destination, then consider getting a city card. These you have to pay for, but decent City Cards can provide free or discounted entry into most attractions, as well as free travel on public transport. For example, the card in Copenhagen works this way, as does the London Pass.
It's worth noting that these cards are only worth the money if you do a lot during your visit, so add up how much you'd spend without it before you purchase.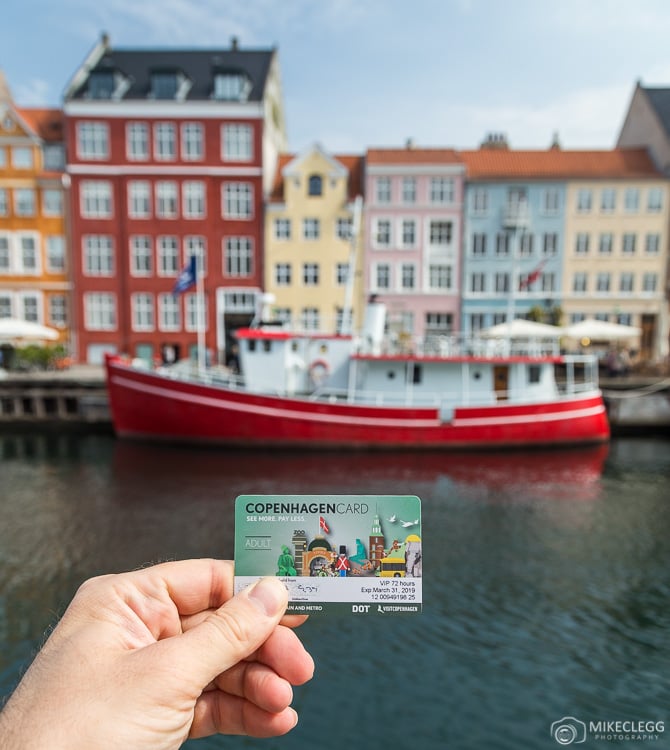 11. Work at the destination
Another way to make visiting an expensive destination cheap is to work there. This might be through volunteering, such as through Workaway, or finding seasonal work such as at a bar/restaurant etc.
12. Drink tap water and take a bottle
Whenever travelling and especially if you are walking and outside a lot, you should always carry water. A cheap way to do this is to take water with you in a bottle. At some destinations such as Zurich and Vienna, you will find free water outlets, or fill up at your accommodation if you are staying overnight. Of course, always check the tap water is safe to drink before doing so.
13. Walk everywhere or hire a bike
In many cities, especially in Europe, it's possible to walk almost everywhere when seeing attractions. Such as London, which is a huge city, you can in fact walk between a lot of the best things to see. This may not be the best way to get around if you have limited time, and also constantly walking can be tiring, but it will definitely save you some money on public transport.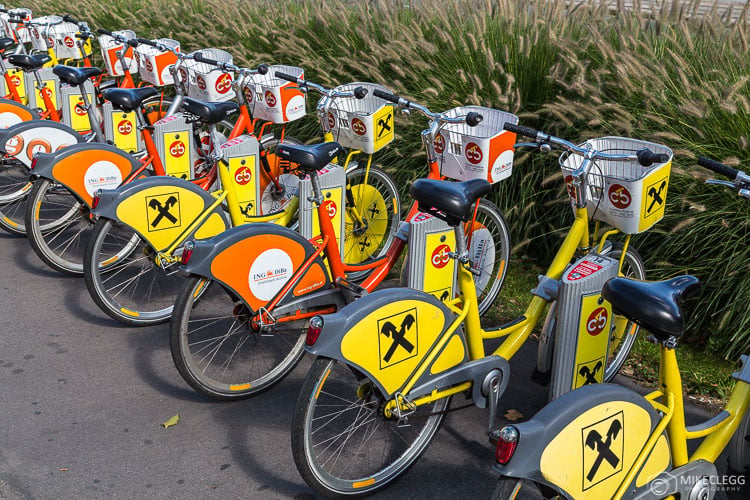 Summary
These are some of our top tips for visiting a destination that is quite expensive. These suggestions should help you make your money go further and places that might otherwise be quite difficult to visit and budget for become a bit more accessible.
Related Articles