Kuala Lumpur has a mix of Instagram and photography spots spread out around the city. From aerial viewpoints, huge religious statues and stunning temples. In this post I will tell you some of the top spots around the city that I've found. You'll also find a link to the location on Google Maps, the best time to take photographs and whether the spot is free or not.
You may also like:
▶︎ Travel Guide to Kuala Lumpur
▶︎ Instagram and Photography Guides.
Here are 6 of the best and must-visit Instagram and Photography spots in Kuala Lumpur.
1. KLCC Park and Lake Symphony Show
The Petronas Twin Towers are the most iconic landmark in the city, and every night at the fountain directly in front at KLCC Park you'll find an amazing Lake Symphony show. This is incredible to see as well as to photograph, with a light, music and water show. When taking pictures try using a wide-angle lens to capture as much as possible in your shot.
Best time for pics: Blue hour/night
Cost: Free
Location on Google Maps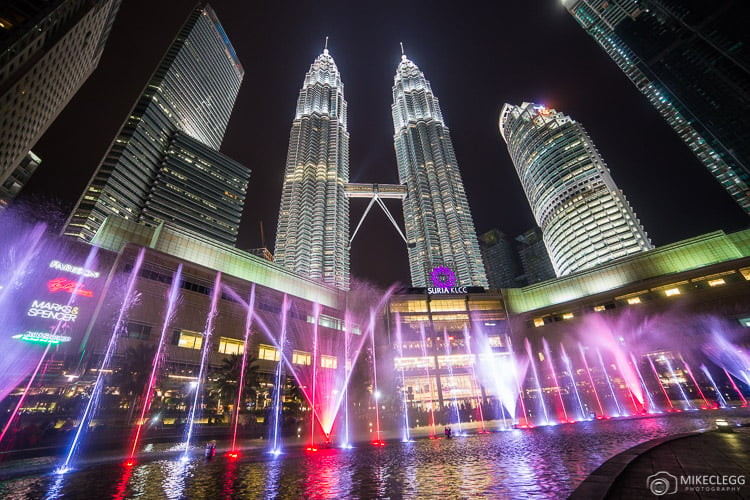 2. Batu Caves
North of the city you'll find the fantastic Batu Caves and one of the most photogenic elements of these caves is the giant Hindu deity statue in front. When taking pictures stand quite far back so that you can get the entire statue, plus the stairs and mountain in your shot.
Best time for pics: Day
Cost: Free
Location on Google Maps
TIP
You can book a tour including pickup from your hotel and an English speaking guide with
GetYourGuide.com
.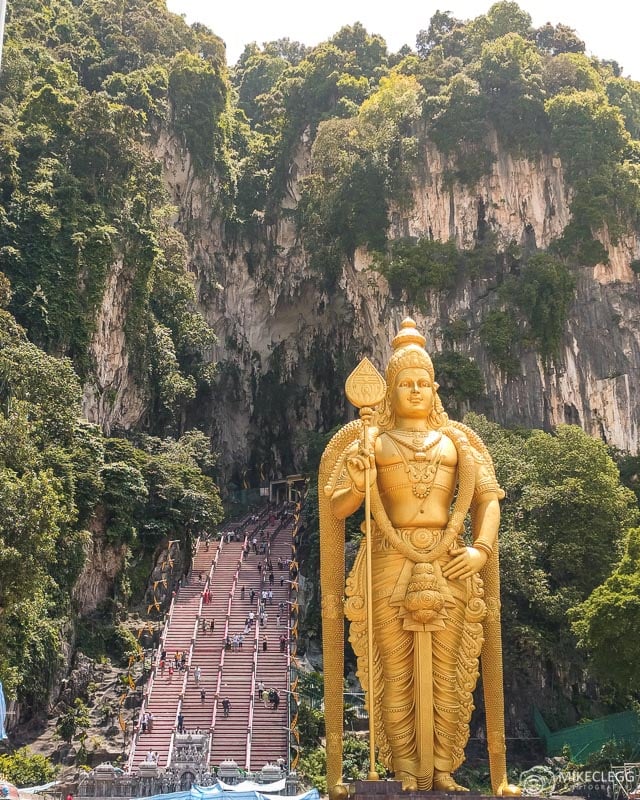 ADVERTISEMENT
CONTINUE READING BELOW
3. From SkyBar at Traders Hotel
Head over to the SkyBar at Traders Hotel where you can enjoy postcard views of the city. The bar also makes for a great place to relax with some drinks and snacks.
Best time for pics: Sunset-night
Cost: Reservations and drink
Location on Google Maps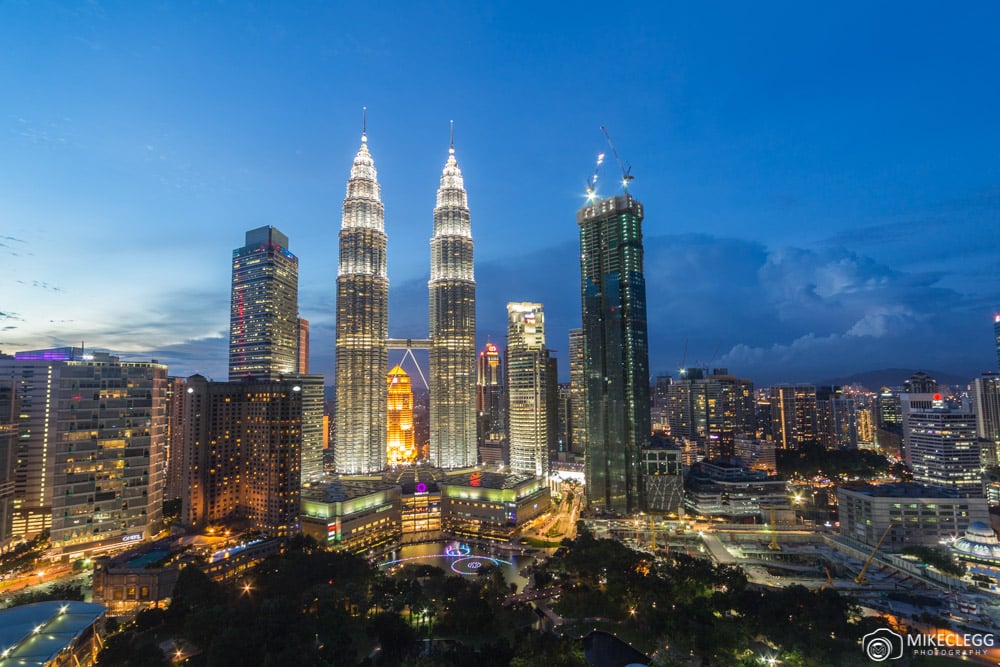 4. Thean Hou Temple
The Thean Hou Temple is located towards the south-east of the city and is a fantastic Instagram and Photography spot. The temple has several layers and often has hundreds of hanging lanterns which are pretty cool to photograph.  Note it's not that easy to get to this temple and you may need a taxi.
Best time for pics: Day
Cost: Free
Location on Google Maps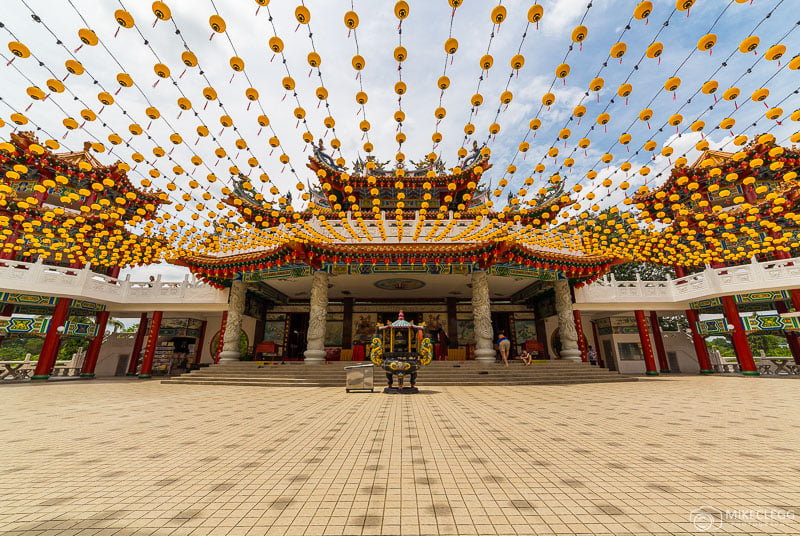 5. Front of Petronas Towers
Another good spot, and also quite classic, is from the front of the Petronas Twin Towers. Here you'll find a fountain that leads towards the towers and this spot is very popular for selfies.
Best time for pics: Anytime
Cost: Free
Location on Google Maps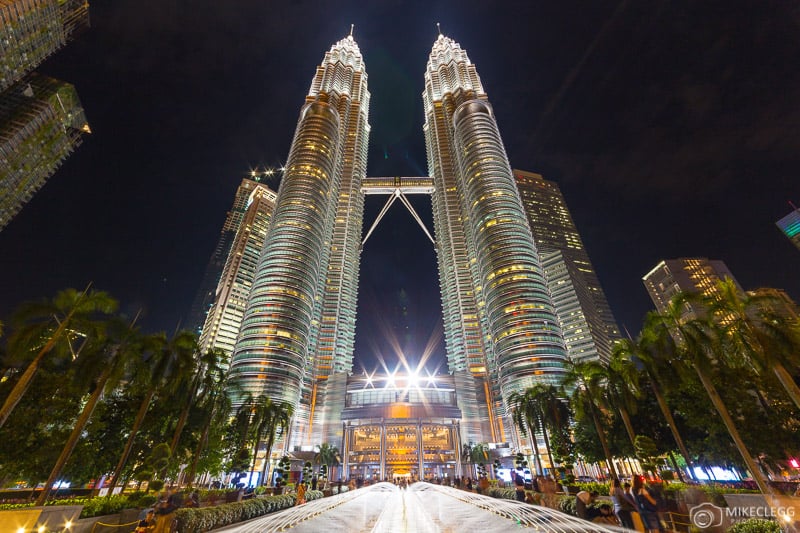 6. From KL Tower
I never made it up here unfortunately, but the view from the KL Tower will be one of the highest perspectives you can get in the city. Head here for sunset or blue hour for the best light.
Best time for pics: Anytime
Cost: Ticketed
Location on Google Maps
TIP
Fancy going up the KL Tower? You can buy your ticket in advance through
GetYourGuide.com
.
Tours and Activities
Photography Tips
Here are some photography tips for Kuala Lumpur:
When taking pictures from the ground level of the Petronas Towers you'll often find the towers appear to lean back in the photo. To avoid this you'd need a Tilt-Shift lens, or would need to get as far back as possible, although you would struggle to include the fountains if you did that
Take photographs at night using a decent travel tripod
For more tips head to Ultimate Tips for Travel Photography.
Related Articles