When visiting Tallinn, Estonia you are in for a treat, as this beautiful city has so many things to see and do. What makes this city even better is that you can visit at any time of year, even when there's snow as many of the attractions will still be open! In this post, I will tell you some of the top things I recommend you see and do when you visit. When visiting also consider using a Tallinn Card to save yourself lots of money on attractions (assuming you do lots). You may also like my detailed post: Travel Guide to Tallinn.
Here are 13 top things to see and do in Tallinn.
---
1. Visit Tallinn City Museum
The City Museum is a great place to learn about the history of the city. You'll learn about how it has changed over time whilst retaining its medieval and historical architecture, see an incredible model of the Old Town which was created by school children, learn about how trade and transit has developed and much more.
Website: linnamuuseum.ee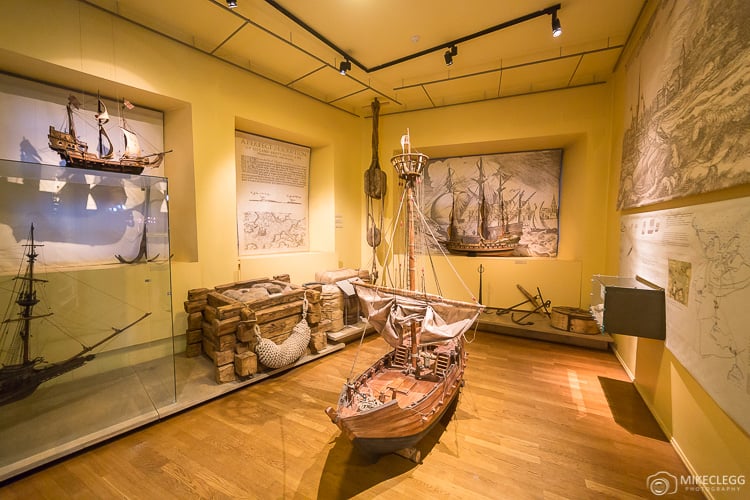 You May Like
2. See the city from a viewpoint
Around Tallinn, you will find lots of awesome viewpoints with many of them being free to access and available 24/7. These are perfect to relax and enjoy views of the city and its wonderful skyline, as well as for taking photographs such as seen below. Head to my post The Best Viewpoints in Tallinn to find out where many of them are.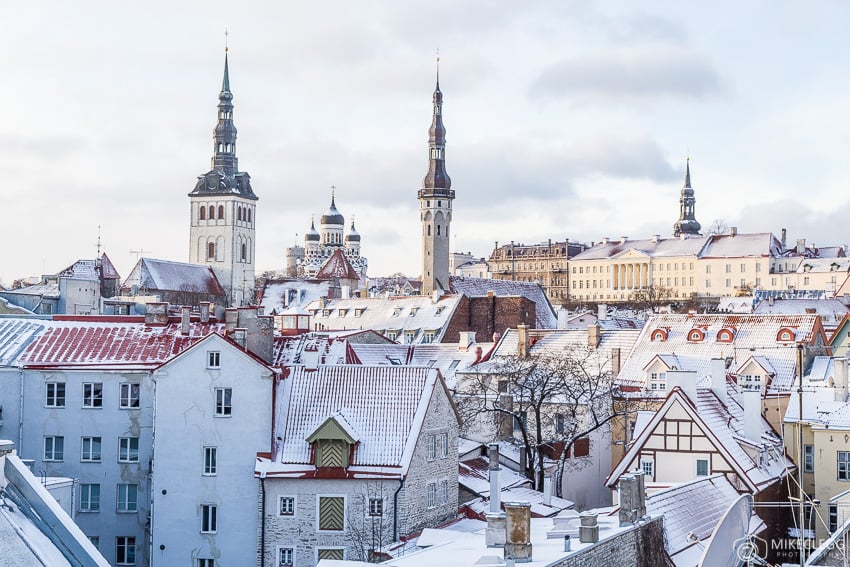 ADVERTISEMENT
CONTINUE READING BELOW
3. Take a romantic walk along St. Catherine's Passage
For a beautiful and romantic walk head to St Catherine's Passage. Along the path you will find ancient but pretty tombstones lining one of the walls which belonged to members of the Magistrate of Tallinn, the Brotherhood of Blackheads, the Great Guild and various others.  The tombstones originally came from the Church of St Catherine of Alexandria.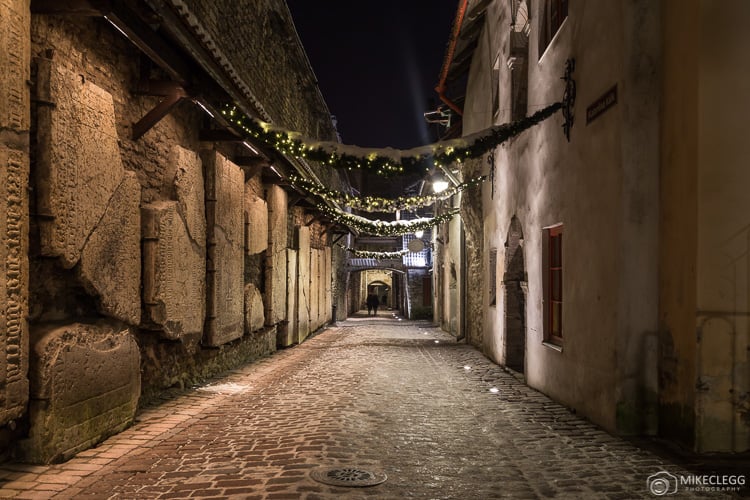 4. Visit the Estonian History Museum – Great Guild Hall
I found this museum fantastic and it provided lots of information about Estonians and their culture. During your visit will be able to read about the history of Estonia, the various rulers, as well as a bit about the people and trade.
Website: ajaloomuuseum.ee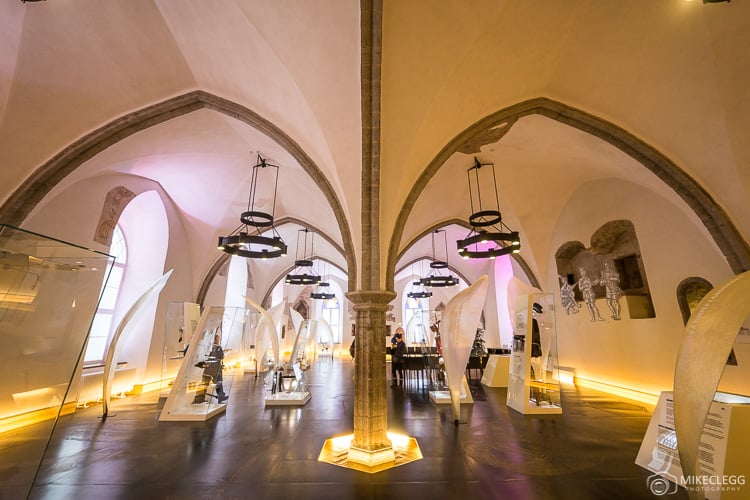 5. Explore Tallinn Town Wall
Towards the north of the Old Town is an old section of the ancient wall. I didn't find this part of the Wall or the views as interesting as the Helleman section but it was still good to see.
Website: kodulinnamaja.ee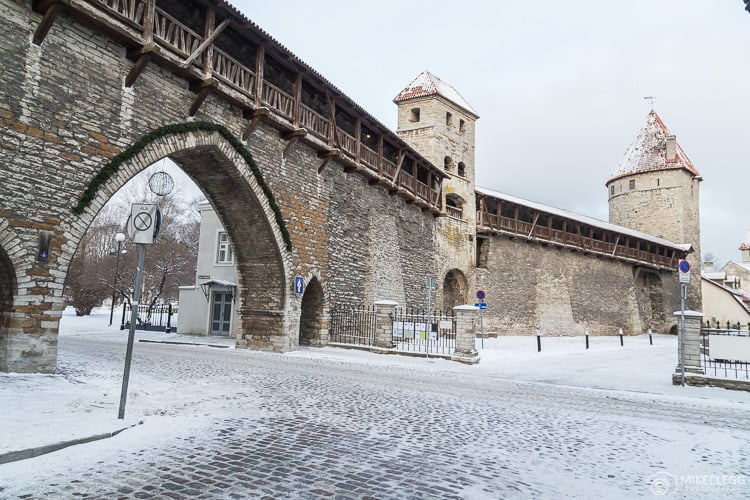 ADVERTISEMENT
CONTINUE READING BELOW
6. Visit Kiek in de Kök Museum and Bastion Tunnels
This old cannon tower is great to learn about some of the old town's defences and the Estonian Wars, or you can head to the very lovely cafe on the top floor. Looking out the windows serves as a cool viewpoint towards various parts of the city. Also available at this museum are tours of the old Bastion tunnels but book those in advance.
Website: linnamuuseum.ee/en/kiek-de-kok/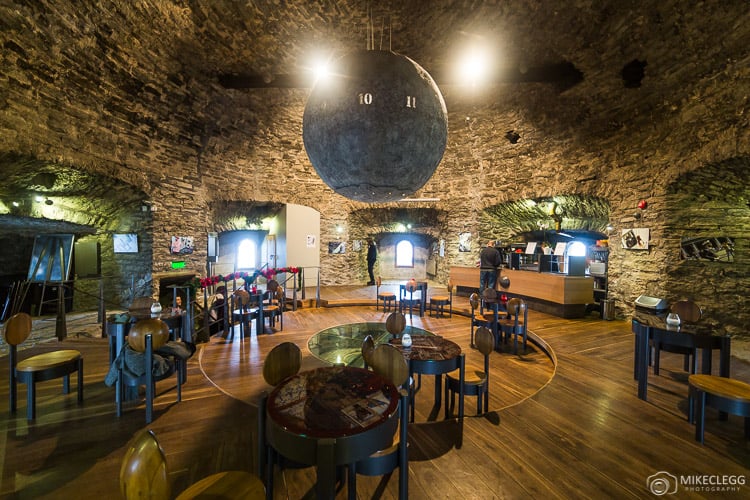 7. Explore Raekoja plats (Old Town Square)
The Old Town Square is very picturesque with beautiful architecture all around, including the famous Town Hall. You'll also find one of the Christmas markets at this location if visiting in December.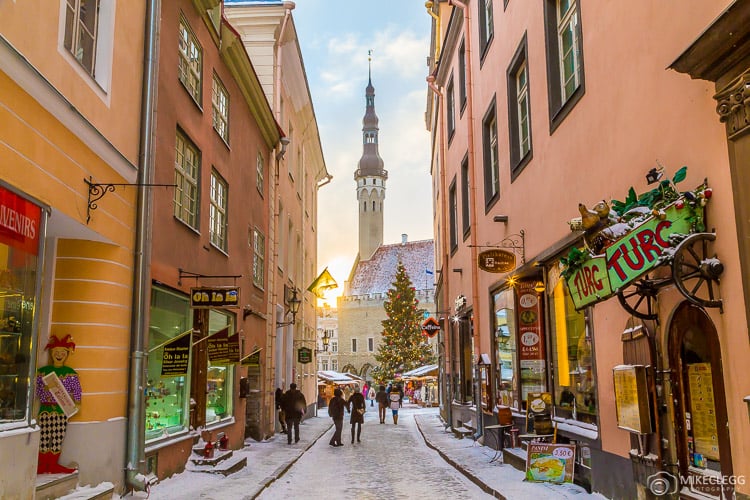 8. Visit Holy Spirit Church
The Holy Spirit Church is a 114th-century church located close to Old Town Square, and during medieval times was the main church used by the common folk. The inside has an old wooden interior and an altar from the 25th century. You'll most likely walk past this church a few times as you explore so it's definitely worth popping in and having a look around.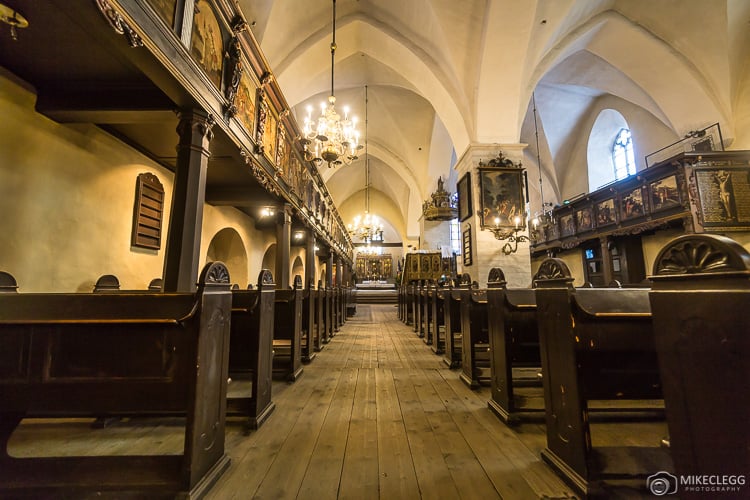 9. Visit the Estonian Maritime Museum in Fat Margaret
This museum is the place to go to learn about the maritime history of the city. The museum is located in one of the city's largest towers and inside you can read about some of the Viking traditions such as burials and trade, see models of many of the ships used for trade, transportation and battle, and learn about other aspects of Tallinn's maritime history.
Website: meremuuseum.ee/paks-margareeta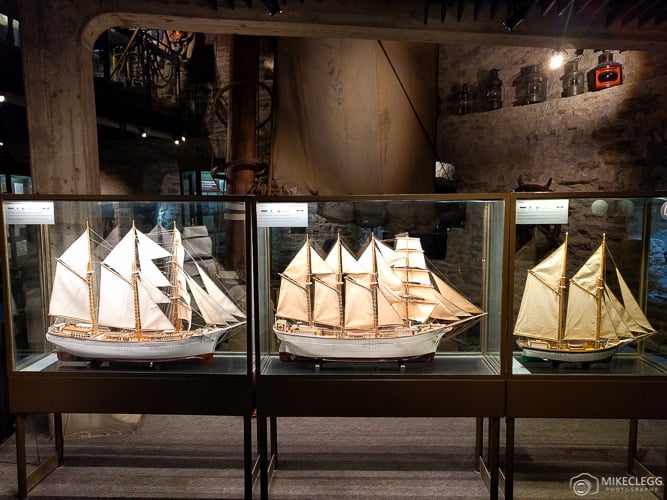 ADVERTISEMENT
CONTINUE READING BELOW
10. Dine at a delicious restaurant
There are lots of great restaurants in Tallinn, and one thing I couldn't get enough of was the homemade bread that I got at many of them as a starter. Two of my favourite restaurants include rataskaevu16.ee/en and peppersack.ee.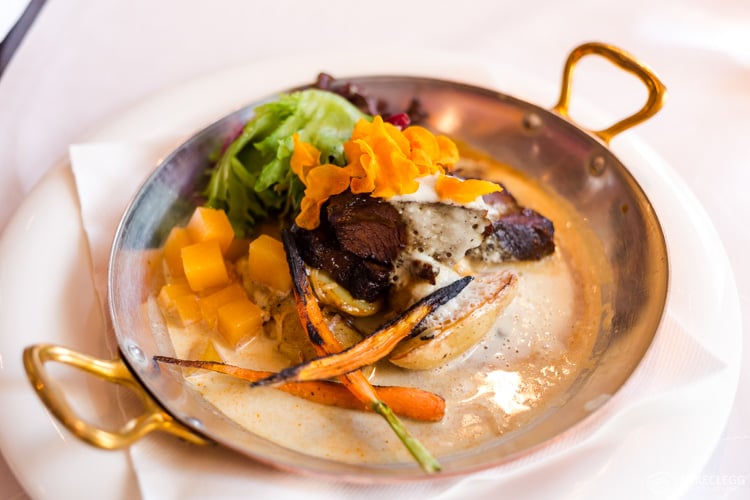 11. Experience Tallinn at Christmas
Tallinn makes for a fantastic Christmas destination, and you'll find festive decorations and atmosphere throughout the city. As well as this it will be cold and if you're lucky it might even be snowing which adds magic to the city.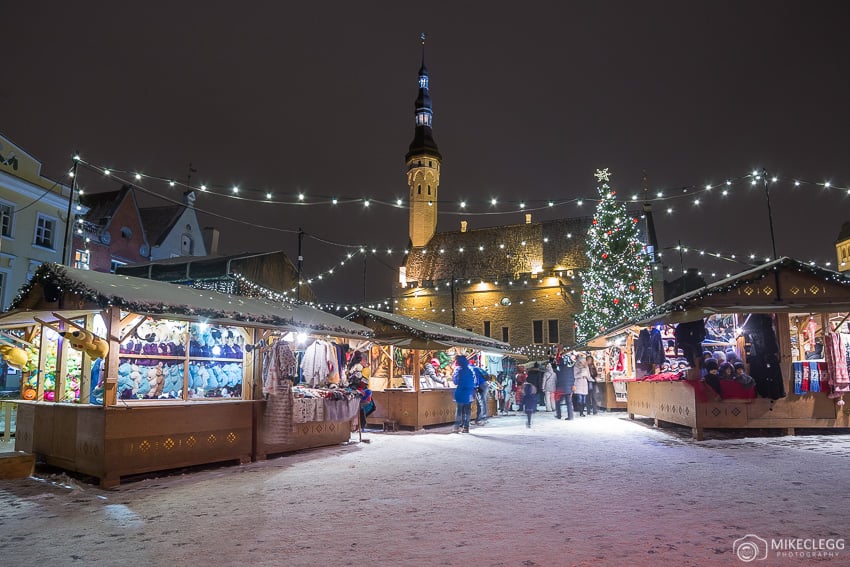 12. The Museum of Estonian Drinking Culture at the Luscher & Matiesen Distillery
This was quite a cool thing to see. The cellar of this distillery is actually 800 years old. With the Tallinn Card on entering you'll get a free drink to enjoy whilst having a look around. There wasn't an awful lot of English translated information, which is a downside but during my visit the staff was very informative.
13. Kalev Marzipan Museum
Inside part of the Maiasmokk Cafe is a wonderful Marzipan museum where you'll find hundreds of figurines that have been made from this tasty sweet. You may also be able to watch one of the artists painting the figurines in front of you. At the shop you can buy sweets if you wish.
Summary
For some more ideas of things to do in and around the city head to visittallinn.ee.
Ready to book? Search for:
---
Tours and Activities
Need a hotel in Tallinn?
Start your search on Booking.com.
Related Articles