This post will provide you with an ultimate list of gifts, gadgets and products ideas for those that love to travel. The post is split into different sections such as general, gadgets, products for him, her, kids, adventurers, the photographer and some travel book suggestions. Many of these products I have used or own, and some of them such as the solar charger and the men's toiletry bag I would personally want to own myself.
If you click on the picture, product name, or Buy button, you will be able to buy the products from Amazon.com (US store). Those are affiliate links so I will get a bit of commission at no cost to you. If you have any other suggestions on amazing travel products please leave a comment.
Here are the best suggestions of gifts, gadgets and product ideas that are perfect for travellers.
General Travel Products
This first section has general travel products that would fit all purposes.
 Gadgets/Electronic
This section has various gadgets and electronic products that you may enjoy during your travels.
For the Plane
Here you'll find products that would be perfect for the plane.
 For the Beach
Here you'll find products that would be great for the beach.
 Adventure Products
Here are travel products which are great for adventure type trips
 For him
Here are travel products which are great for the guys.
For Her
Here are travel products which are great for the girls.
 Travel Games
Below are some great portable games that you could take on your travels. A few of them such as Charades are great for the family.
 For the Photographer
Here are some travel products which are great for those interested in photography. For a more detailed photography list head to Equipment Recommendations where you'll find all the photography equipment, I use when I travel.
 Book Suggestions
Here are various book suggestions which would be great for those wanting to improve their photography, or want some ideas on places to visit, or just want a nice coffee table book.
Other posts you may like:
Top Websites to Help Plan Your Travels
Posts with Travel Tips
Pin for later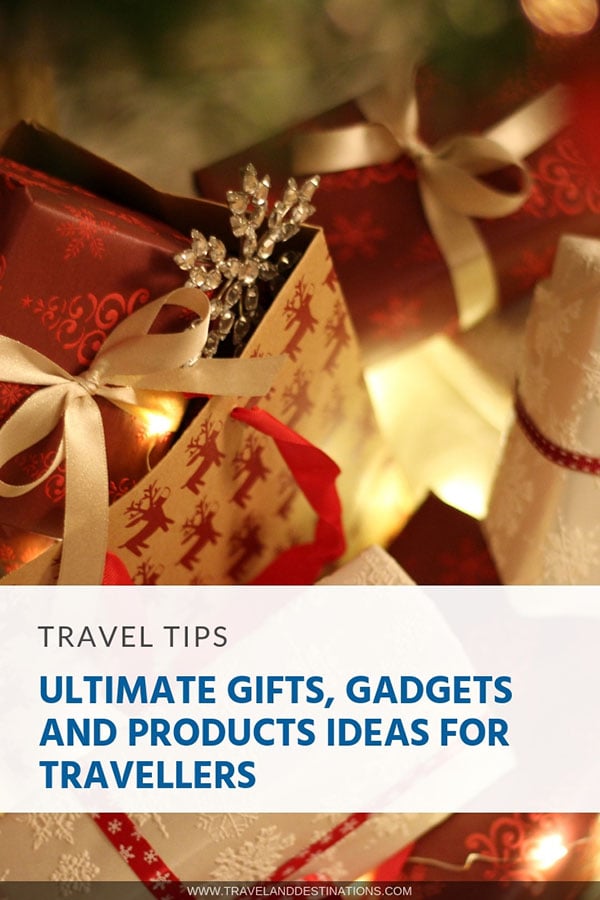 Disclaimer: Please read full product details and reviews (as necessary), before making any purchasing decisions. Please check compatibility for any electronics and applicable products. Many of these products have been used by myself but some are recommendations based on things I would like as a traveller and products which have good reviews from previous buyers.