Grüner See, or Green Lake, is one of Austria's most beautiful lakes, and is in the Tragöß municipality of Styria, around two hours west of Vienna (location on Google Maps). The lake is quite unique as every year it gets filled up with water that melts from the mountains and flows into the lake, and can reach up to a depth of around 11 meters. The reason why this lake is so beautiful is partly due to its colour which is a luscious turquoise unlike any I've seen before. Visiting Grüner See makes for a wonderful and scenic getaway and in this post I will tell you a little about the lake, how to get there and a restaurant suggestion.
---
Getting there
Getting to Grüner See is easier if you're driving, but if you are travelling by public transport then it's a little fiddly.
To arrive by train, such as if you are travelling from Vienna:
Get the train to Bruck an der Mur using the OEBB.
Once you arrive you will then need to get bus 175 which takes around 35 minutes. You take the bus to the last stop at Tragöß-Oberort Ort. Check out the bus timetable and plan your visit accordingly: postbus.at
From the last bus stop, you will then have to walk the rest of the way. It takes around 20-25 minutes and the village is pretty quiet so it's unlikely you will be able to get a taxi around that area. When walking from the village to the lake you'll get views like below: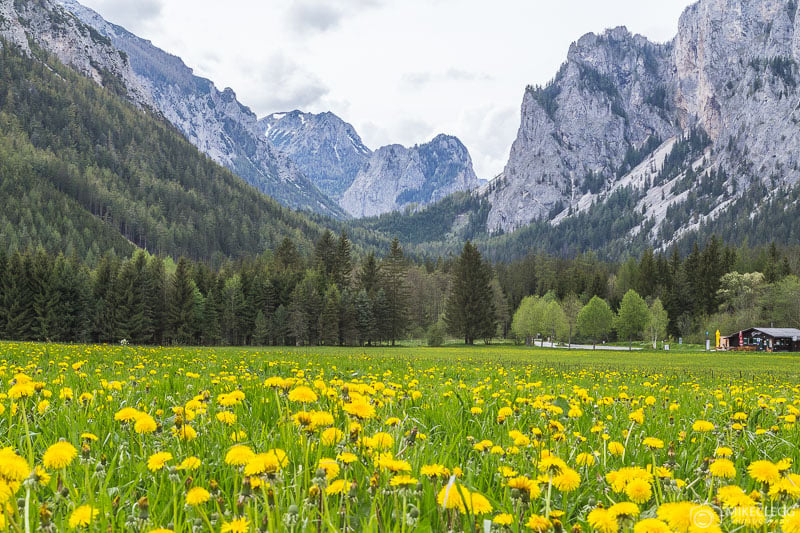 As it does take a while to get there, and there aren't heaps of buses make sure you plan your visit with plenty of time. So as to see the lake and catch all your transport connections. Around 2-3 hours max is all you would need at the destination including having lunch.
ADVERTISEMENT
CONTINUE READING BELOW
---
The lake
Grüner See is a quiet destination and in the past when the water level was at it's highest people used to dive below the water. This is no longer allowed as a way of preserving and protecting the lake. To enjoy the lake I suggest just relaxing there and also walk around the outskirts. Walking the outskirts may take around an hour depending on your speed, or quicker if you go fast.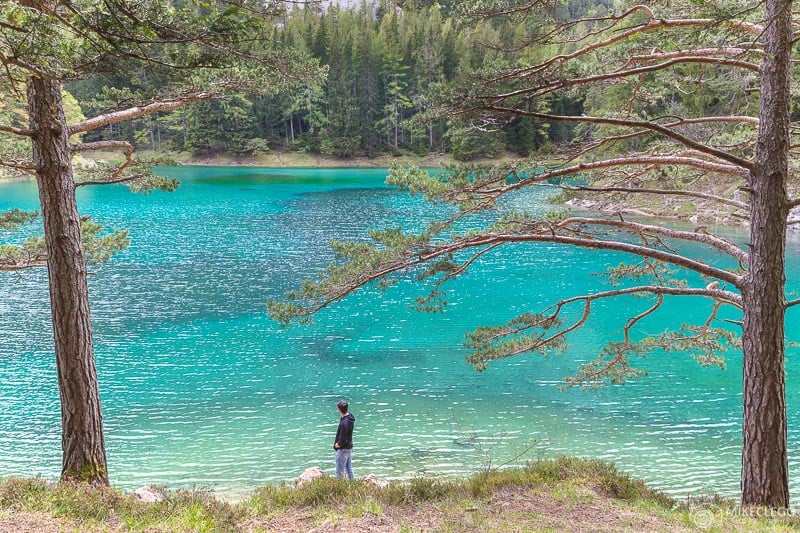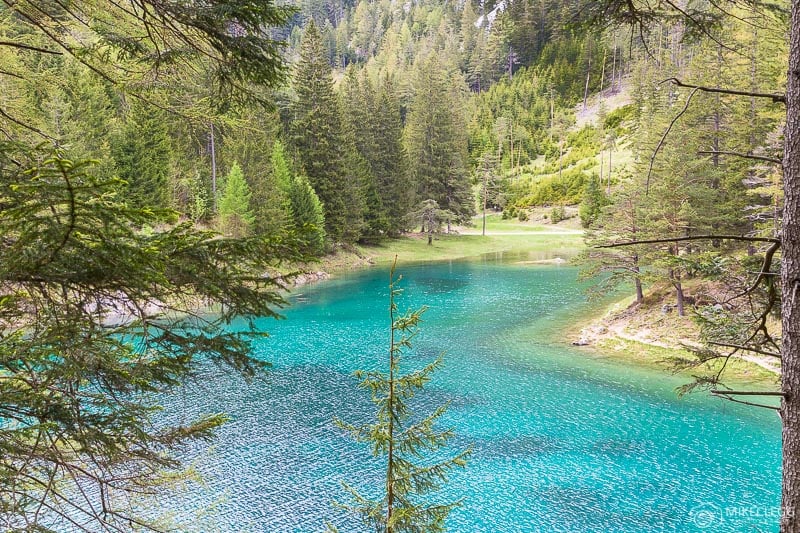 ---
Places to eat
For food, I suggest going to Gasthof Grüner See restaurant, which is right next to the lake and serves typical Austrian food and delicious fish dishes, all with reasonable prices. They also take a bank card.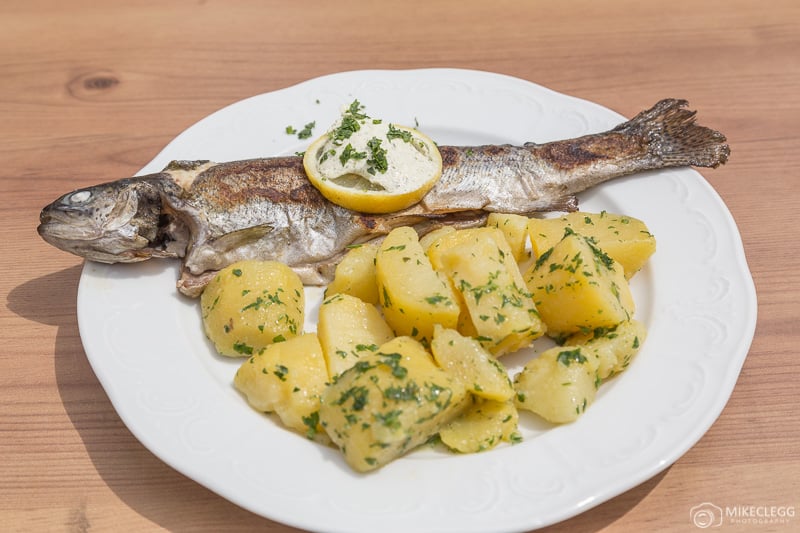 ---
Photography tips
Here are some photography tips for taking pictures at the lake.
Use an ND filter to create streaky clouds and to flatten the water (if it's windy).
Use a polarizer filter to enhance the blues and greens.
Try and add foreground elements to enhance your composition and add depth.
Add people in your pictures to add a sense of scale and also help viewers imagine what it's like to be there.
For more tips head to my page: Travel Photography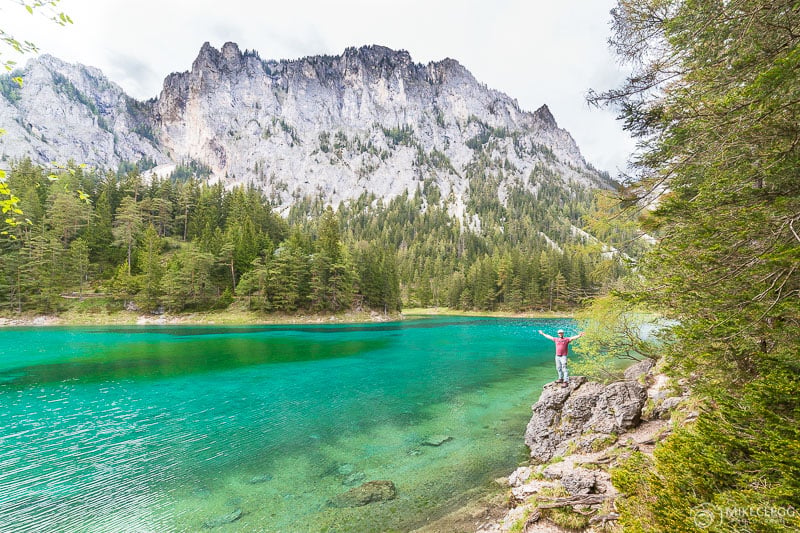 ADVERTISEMENT
CONTINUE READING BELOW
---
Summary
Grüner See is definitely one of the most beautiful lakes I've ever seen. If you are visiting Vienna, or another place in Austria for a long period of time, such as over one week, then it would be a nice excursion and getaway.  If you are wanting to visit another beautiful lake (although quite busy) then also consider Hallstatt.
For more information head to tragoess-gruenersee.at
Related Articles