The Coronavirus (COVID-19) pandemic has had a huge impact on the travel industry and once over may put some people off from travelling for a while. Maybe less travel is what we should be doing, or at least travelling in a smarter and more meaningful way. For those that want to stay inspired on all things travel and the beautiful places around the world here are our suggestions on what might help.
1. Watch travel shows on Netflix
With more and more countries enforcing lockdowns to try and prevent the spread of Coronavirus it can be extremely easy to get bored at home. Services such as Netflix provide a way of accessing a continuous amount of entertainment. What's more, there are heaps of fantastic travel shows that will provide you with insights into beautiful places around the world and keep your wanderlust flowing. A few of our favourite shows include Travels with My Father which follows Jack Whitehall as he explores various parts of the world with his elderly dad. It's very entertaining to watch due to his father's complaints at many things backpackers would love. Other top shows include Frozen Planet, Departures and Dark Tourist to name a few. Unfortunately, not all shows are available in every region but have a look and see what's there for you. Another great streaming option (again depending on region availability) include BBC iPlayer which has shows such as Sacred Wonders, Earth's Tropical Islands and many more.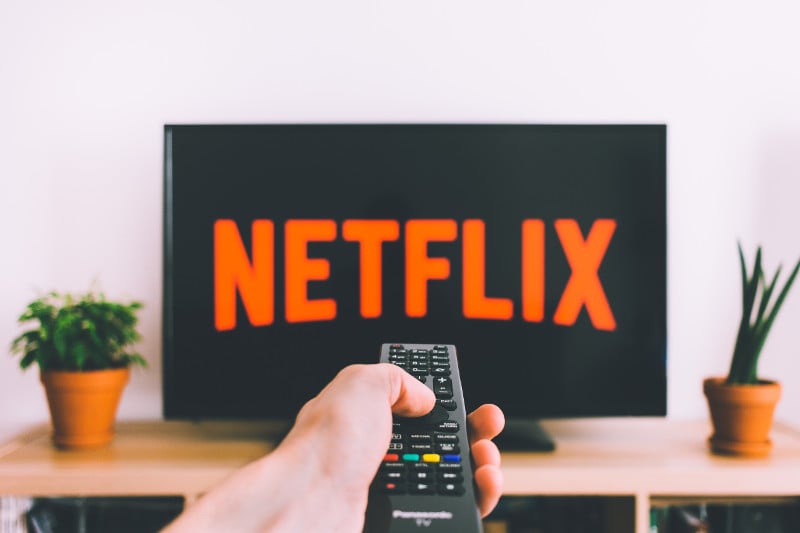 2. Go on a virtual tour or experience
Luckily you don't have to always visit a place in person to experience a travel destination and attraction. There are now such things as virtual tours and experiences. This means you can get a taste and learn about a place from the comfort of your home. From 360 tours through Museums, to live experiences and virtual guides. See our suggestions of some of the best museum virtual tours, as well as some of the online experiences available on GetYourGuide.
3. Read books and magazines
Books and magazines are another way to stay inspired about travel during the Coronavirus pandemic. A few of our favourite travel books include the BBC Unforgettable series. Including titles such as "Unforgettable Places to See Before You Die" and "Unforgettable Islands to Escape To Before You Die". Other fun titles include "Around the World in Cut-Outs" from the fantastic @paperboyo and also 100 Countries, 5,000 ideas by National Geographic. Talking about National Geographic this fantastic travel company also publish some of the best travel magazines available, including the Traveller and Food editions. These will be sure to give you no end of travel inspiration to keep you going during a lockdown. Of course if you can't get out the house to buy one (such as from a grocery store) then see if you can still get delivery by purchasing online.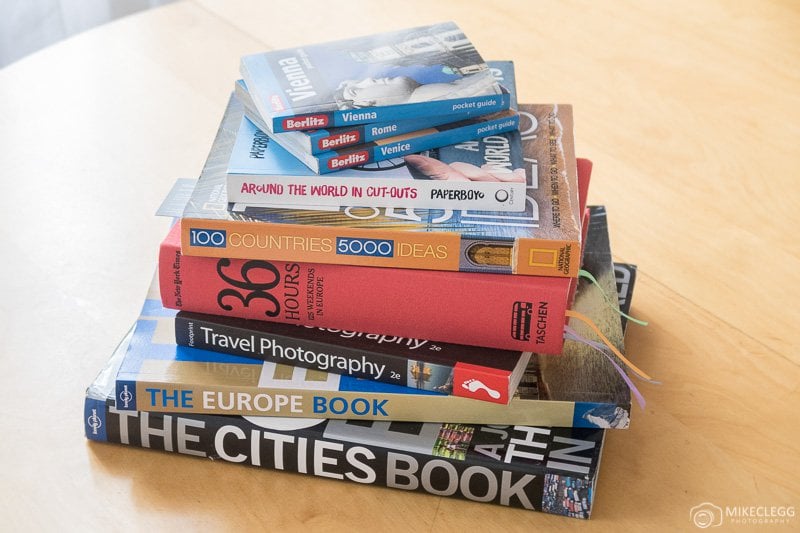 4. Watch inspiring travellers on YouTube
Another very great way of feeding your travel wanderlust is via YouTube. Here you'll find a HUGE collection of videos that you can stream for travel inspiration. You'll find everything from cities, adventure travel and lifestyle. A few of our favourite travel-related YouTube accounts include MikeVisuals, Salzburg County and How Far From Home.
5. Follow travel photographers and hubs on Instagram
Instagram is full of travel photographers who share stunning pictures of places all around the world. You'll find photographers who focus on cities, landscapes, adventure, lifestyle and lots of other forms of travel. Instagram can be highly inspiring and if you're also wanting to improve your travel photography then it can be a good place to start and to see the kind of images you could create. As well as following individual photographers there are also Instagram accounts call hubs or feature accounts which collate fantastic user-generated content and then repost this onto their account (with permission). See some of our suggestions of the best travel hubs and feature accounts to follow on Instagram.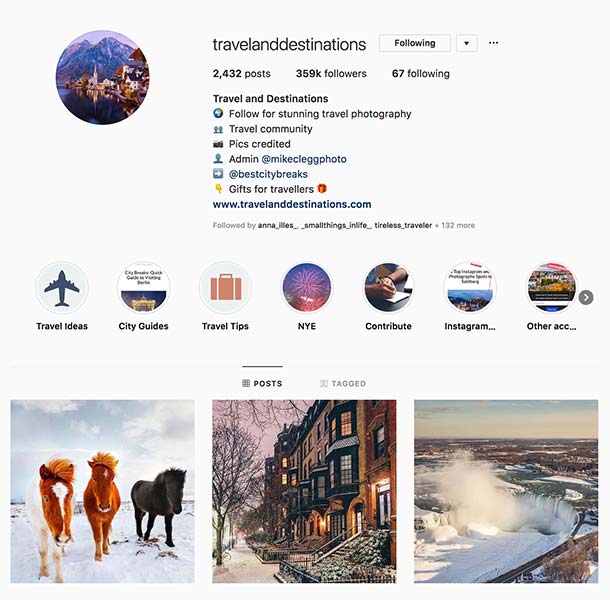 6. Head online and read inspiring travel blogs
Another way to stay inspired about travel while stuck at home is to read inspiring content online. Blogs are an excellent way to keep your wanderlust juices flowing and reading about some of the incredible places around the world. Along with seeing beautiful pictures, they will be sure to do just that. There are now lots of fantastic travel blogs out there with a few of our favourites being Happy To Wander, Dan Flying Solo and The Sandy Feet.
7. Play travel quizzes
A travel quiz is a good way to not only test your knowledge of all things travel (or of a certain theme) but they can also help give you ideas and inspiration for your next trip. We have recently released our first (of many) quizzes so give it a go and see what score you can get.
8. Experience GetYourGuides World at Home
Another option is to check out some of GetYourGuide's World at Home experiences. These include things such as Free virtual tours exploring Milan, the Vatican museums and various others. They also have travel-inspired ideas to keep the kids entertained, articles with heartwarming travel stories and more. All of these are free too.
9. Look through old travel photos and reminisce
Finally, our last suggestion to help stay interested in travel is to think back to some of your previous trips that you've had. Be it that fantastic beach you once laid on, or the feeling you had after hiking to the top of a mountain and being presented with breathtaking views. These are all things that will get you excited about future trips you might have. Looking back through all your old photos will help with this and you may even stumble across an image that you haven't seen in a while. This might be a gem that you could edit and share on Instagram too.
Related Articles