You may not have ever considered travelling to Oman, but this small country in the Persian Gulf is a popular destination amongst European tourists, and it's only a matter of time before crowds from everywhere start flooding this Middle Eastern nation. Why? Because it offers an incredible, raw and authentic Arabian experience. Offering remarkable landscapes (including paradisiac beaches), adventure, eco-tourism and a high level of safety – among other things.
Here are 6 reasons why Oman should be next on your travel list.
1. Traditional Arabian charm
Oman gives you the perfect opportunity to experience the more ancient and mesmerising Arab world – the one without the flashy cars, opulence and skyscrapers. In fact, there are no high-rises, and the traditional buildings seem to pay homage to the country's rich history as a key trading post.
Even though Oman may appear an old soul, the nation incorporates the perfect amount of the 'modern' – which makes it a desirable destination for visitors from Europe and now all over the world. Be sure to find out just how charming Oman can be over kahwa, a strong coffee flavoured with cardamom and served with dates.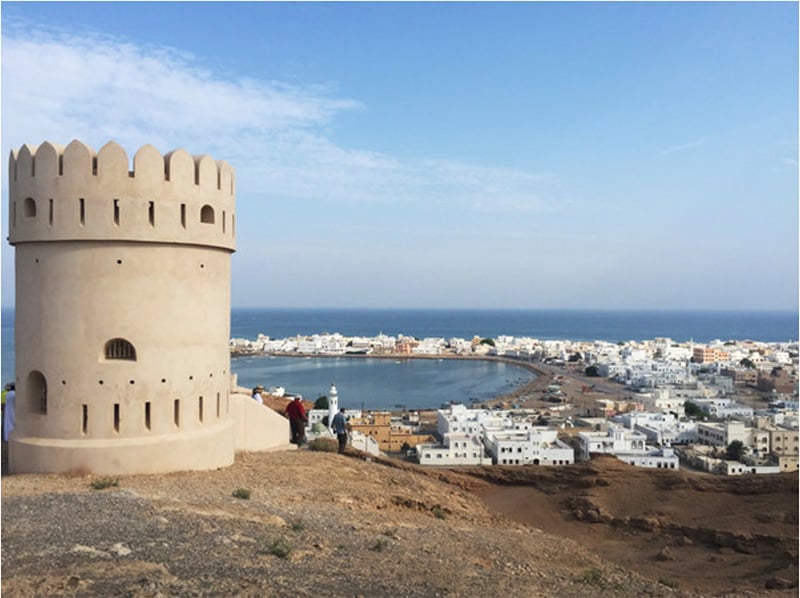 2. Tantalising cuisine
Oman's cuisine is truly mouth-watering, as it has influences from not only the Persian Gulf region but also lots of traditional Indian flavours. Expect lots of spices, grilled meats and preserved fruit, native to the Arabian Peninsula.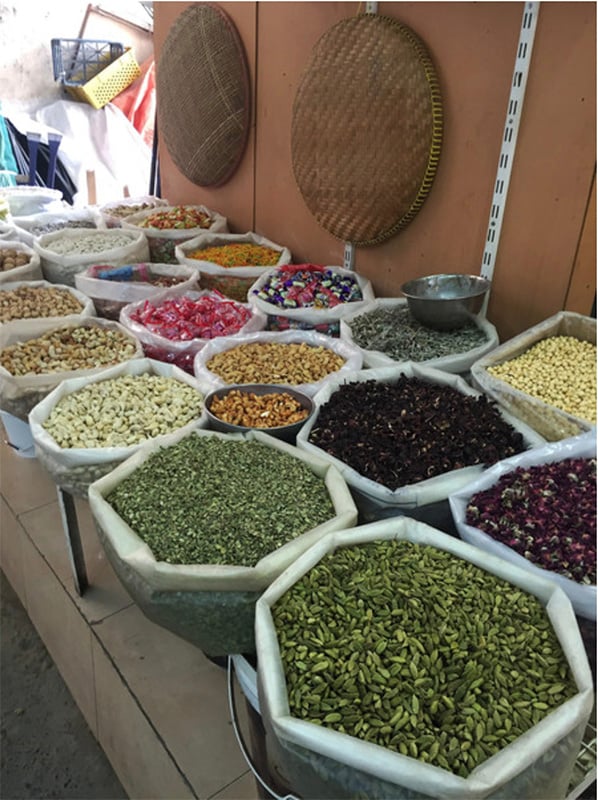 ADVERTISEMENT
CONTINUE READING BELOW
3. Dreamy landscapes
Oman has majestic and incredible landscapes – so beautiful it's actually hard to believe they're real. Let's start with its coastline: the turquoise waters of the Arabian Sea and its white sandy beaches are tourists magnets – especially to expats living in Oman. This is also where lots of high-end resorts are located. You'll be able to marvel at untouched, virgin beaches without a care in the world.
The mountains are quite a dramatic sight. Featuring pomegranate fields and jaw-dropping rose gardens, the mountain region is definitely a must-visit. Make it into a road trip and stop in the little villages along the way.
Oman knows how to do landforms, too. If you're heading for the mountain region, make a stop at the Bimmah sinkhole. If this is not enough of an attraction for you, don't stop there, try the fjords – picturesque canyons filled with turquoise waters.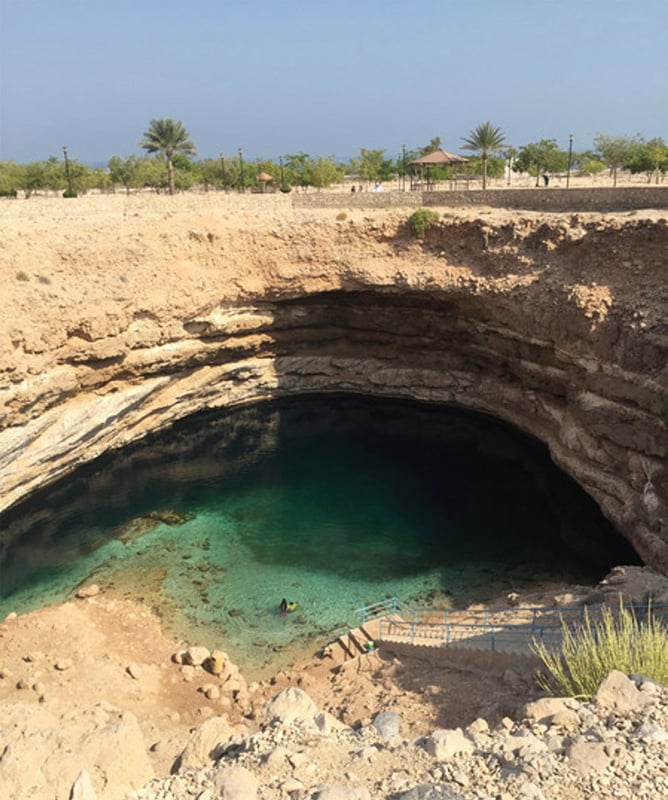 4. Magic Muscat
Muscat is a beautiful port city, with a deep trading history stretching back for millennia. Oman's capital city doesn't look like your average capital – there is a strict policy preventing the construction of high-rise buildings, and so all structures are low in height. This gives the city a unique feeling, as though it's a way of celebrating and honouring their rich cultural past. Muscat is most famous for its production of dates, mother-of-pearl and fish.
A visit to the Sultan Qaboos Grand Mosque and the Royal Opera House are a must. The Mosque, which occupies 416,000 square metres, is home to the world's second-largest carpet and second-largest chandelier. Despite this, the temple is not opulent, and it features extremely delicate carved wooden doors and panels.
If you're looking to bask in as much Omani history as you can, head to the National Museum, which showcases thousands of artefacts dating back to the prehistoric era.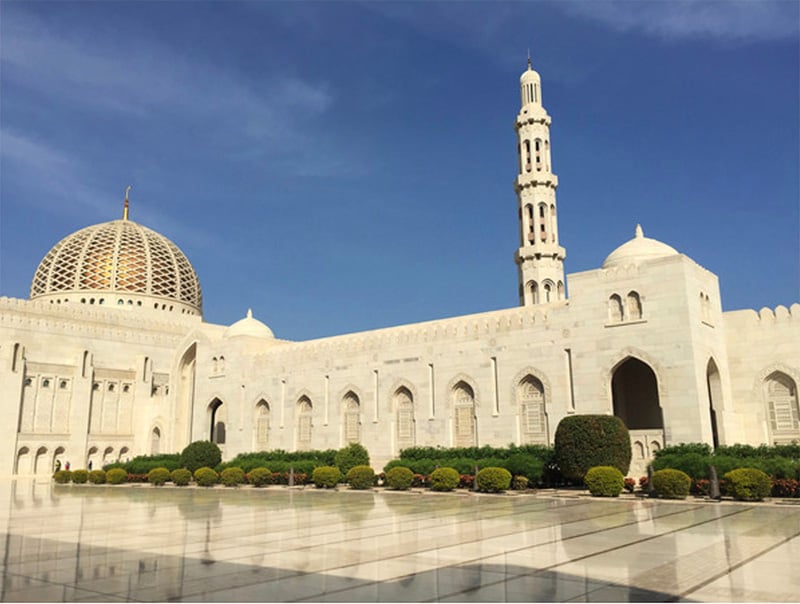 You May Like
5. Heaven for eco-tourist enthusiasts
Oman's diverse landscapes make it an eco-tourist's dream. The nation is filled with unspoiled beaches, marine wildlife (including dolphins and humpback whales) and coral reefs. Perfect for a once-in-a-lifetime scuba diving or snorkel session.
When it comes to wildlife and unique flora and fauna, Oman is home to a number of local birds as well as the oryx and wild Arabian leopards (head over to the Jebel Samhan Nature Reserve in Dhofar to grab a peek).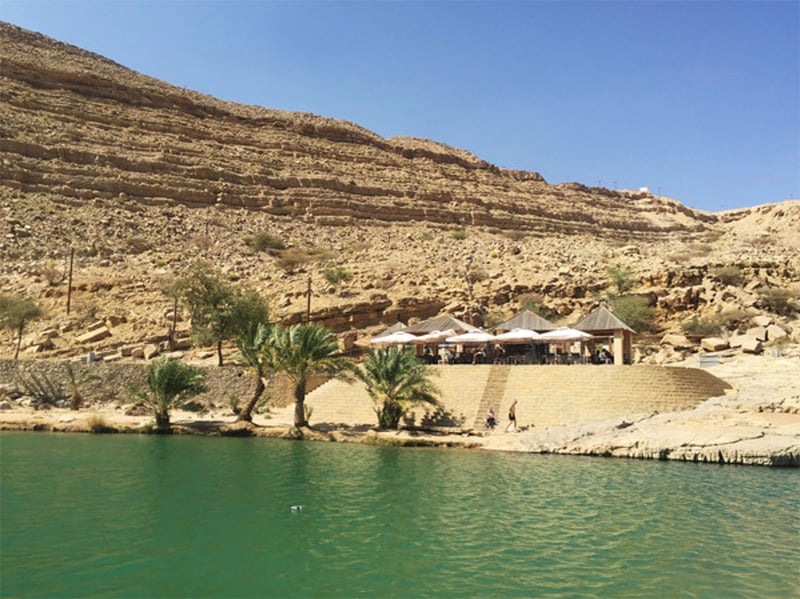 6. Incredible experiences
Last but not least, head to Oman to create unimaginable experiences you may never thought were possible. Picture yourself dune-bashing in the desert at Wahiba Sands – an activity similar to sand surfing. Or perhaps a camel ride is in the midst of your bucket list? You can take it one step further and go camel trekking, where you'll have the chance to camp under the stars.
Turtle watching is another pastime at your fingertips in Oman. Between July and October, approximately 20,000 sea turtles – five of the world's seven species – journey onto the shores of beaches to bury up to an estimated 60,000 eggs. Depending on what time you go, you might experience the hatching of the eggs instead, which occurs 55 days later.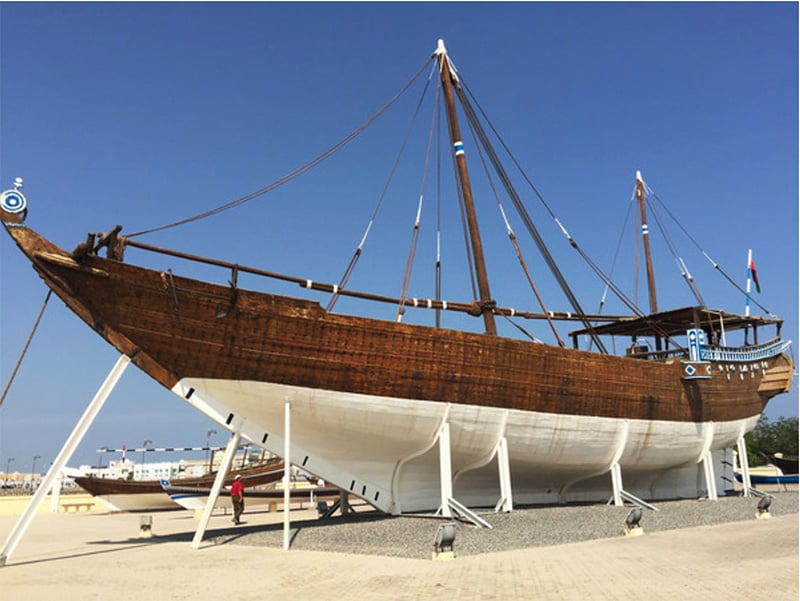 An experience like no other
With its striking landscapes, rich culture, beautiful cities, opportunities for adventure and its balanced mix of modern and old Arabia, Oman is an unmissable destination. There are plenty of group travel options if you're looking for travel buddies – so get out there and explore!
Summary
These are some of the reasons why you should be adding Oman to your list of places to visit.  Here you'll get to enjoy some of their traditional dishes, see some of their traditional buildings and experience the culture.
Ready to book? Search for:
---
---
---
Note: ©Images via gadventures.com
Related Articles