Julian Herbrig, also known as @care4art on Instagram, is a photographer and digital artist I've been following for some time now. He shares beautiful and technical images often with amazing light and edits. In this interview, I have had the pleasure of asking him some questions and getting to know a bit more about him and his work. So please keep reading to learn more.
Please could you introduce yourself and tell us a bit about what you do?
"I am currently based in Berlin, Germany where I work as both a freelance travel photographer and a retoucher in the fashion industry. Although I usually call myself a photographer when people ask what I do, I myself find the term artist more appropriate. For me it's not only about taking the shot but what you do with it in post. "
How did you get started in photography and Instagram?
"It's a little long to explain so here goes: I started to take photos when I got my first DSLR for my 18th birthday and after the first click I immediately fell in love with it! Even though I had been taking photos for some years as a hobby, the reason I started off with Instagram was to post digital art as parallel to getting my first camera.
I also started to try Photoshop and was immediately hooked with composing my own creations and worlds. When I began my Instagram journey and was exposed to all those great photographers, I felt more and more drawn to taking photos myself on a more serious basis and share that instead of photoshop edits. That's basically how I ended up where I am right now and I couldn't be happier!"
What do you like most about photography?
"I enjoy the mix of both being out in the field to explore cities and nature, and the time in front of the computer to reflect upon my experiences and bring the photos I shot to life. I love to travel to see new and different architecture and landscapes and to learn more about the history and culture of places in general, and then sum all of that up in my photos."
Your skills in editing and post-production are incredible! How long do you tend to spend working on your images?
"It ranges from under 20 minutes to 4 hour long sessions in front of the monitor when the perfectionist in me comes out. (That happens way too often)"
And following on… what would be your favourite image you've created and why?
"It's definitely this one here. The reason why I like it so much is because it was so spontaneous. I was setting up my zoom lens to get a nice sunset shot of Big Ben when that kid came running up throwing popcorn around. It got real hectic real fast so I immediately put on my wide angle and kept firing my camera. (No seagulls were harmed in the making of this photo)"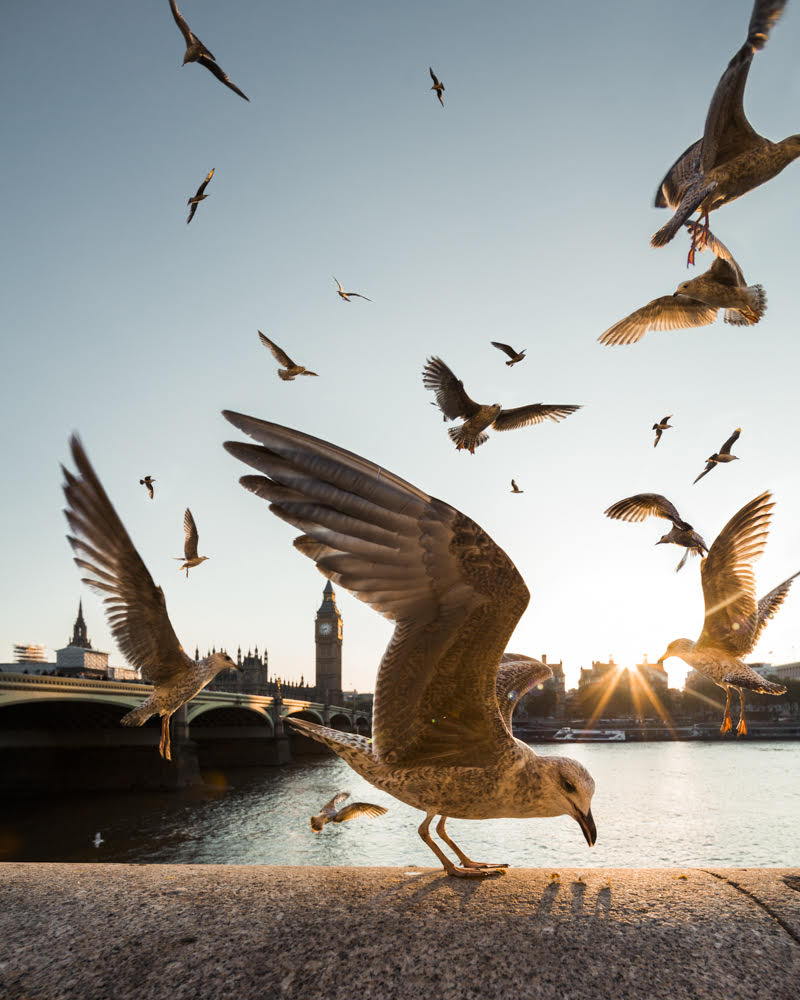 What are your favourite destinations you've visited and why?
"They're both pretty cliche actually. The first one is Venice for the mere reason that it's so photogenic and a paradise for me as a photographer. Though my absolute favourite is New York City. I lived and worked in this city for a couple of months and loved the hustle and bustle and the diversity it has to offer. Plus, my girlfriend is from there so obviously the bond is even stronger."
Which places are high on your list to visit?
"My top three are Morocco, Iceland and Hawaii!"
Could you share with us some of your best photography and post-production tips?
"To make my photos feel more immersive and dynamic, I like to work with layers and natural ways of framing the shot (for example leaves in the foreground). It helps direct the viewer through your shot and make it look more eye-catching. Another benefit is that you automatically look for new and different perspectives and make your photography stand out.
As for the post-production: I tend to not use (Lightroom) presets a lot but treat every shot individually. The reason behind this is the fact, that every photo bears its own little secrets, highlights and characteristics that often get lost by just applying presets. I love post-production and don't shy away from dedicating a couple of hours for one single photo in some cases."
Can you share with us a few more of your images?
"Venice gondolas: I love getting up early, listening to nothing but the birds chirp and take it all in without getting distracted by crowds of people and too much noise. Nothing beats being dazzled by the first light of the day!"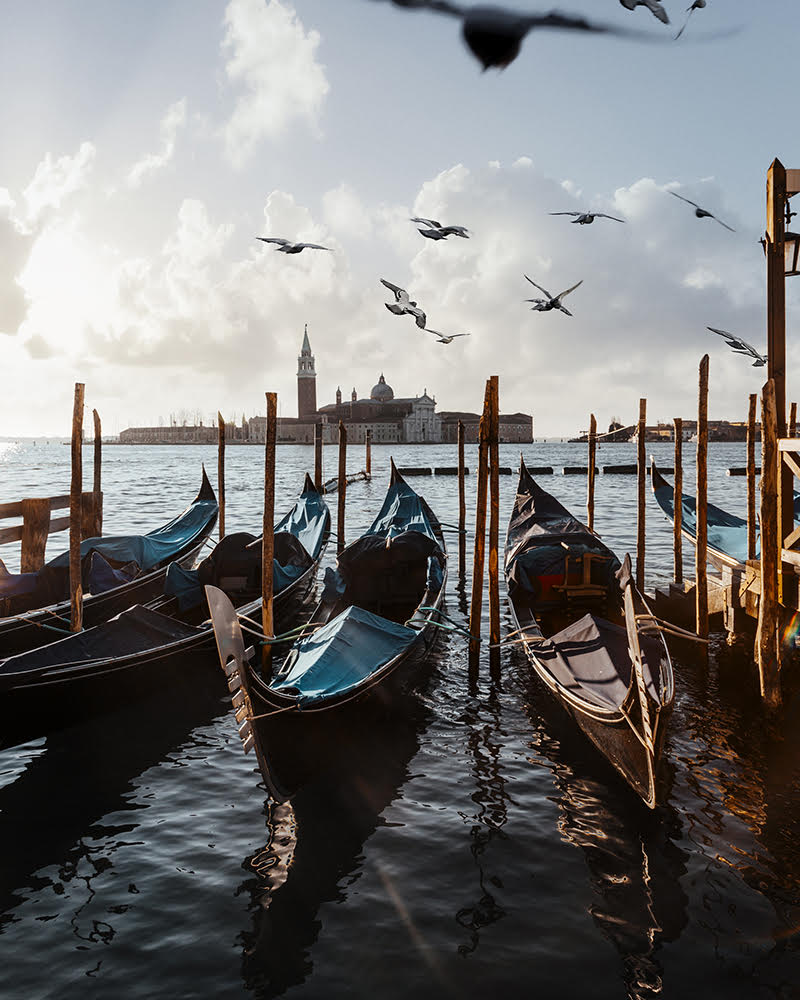 "Sand dunes: In frame: My favourite photo prop and travel buddy – my girlfriend"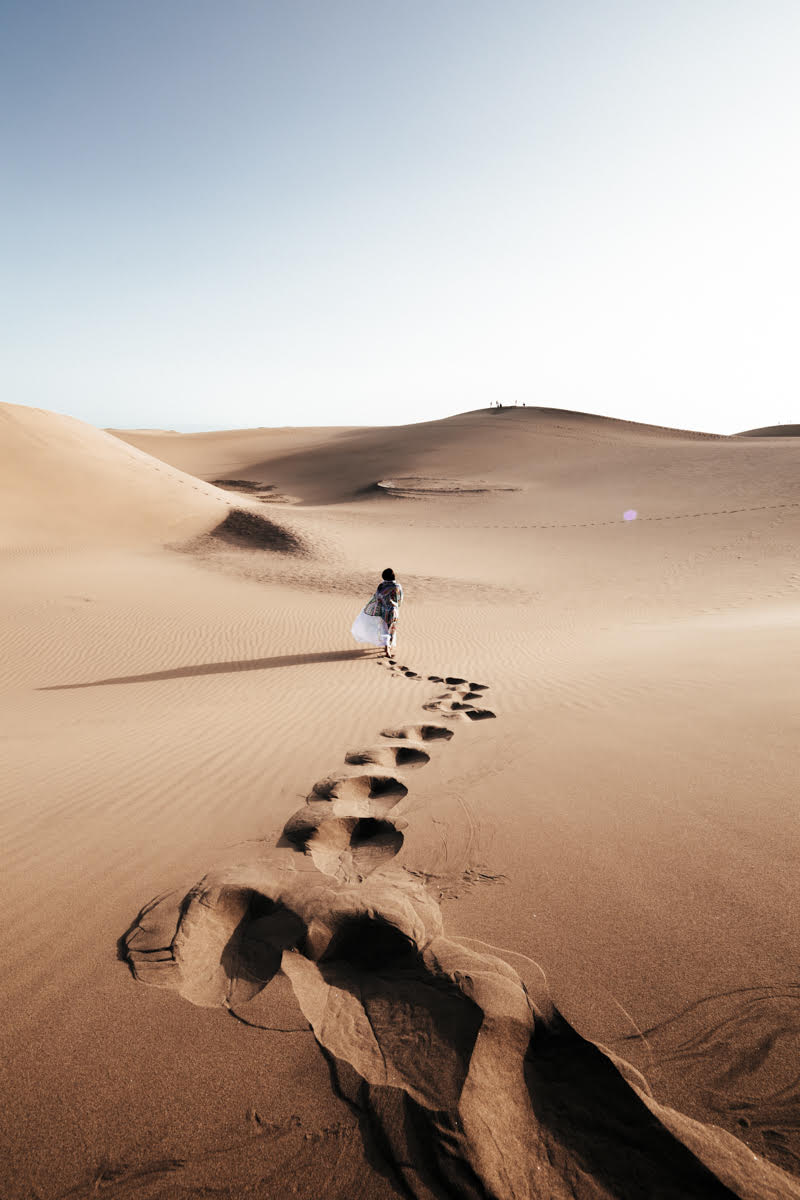 "Budapest: This photo combines my fascination for architecture and the universe. I'm a dreamer!"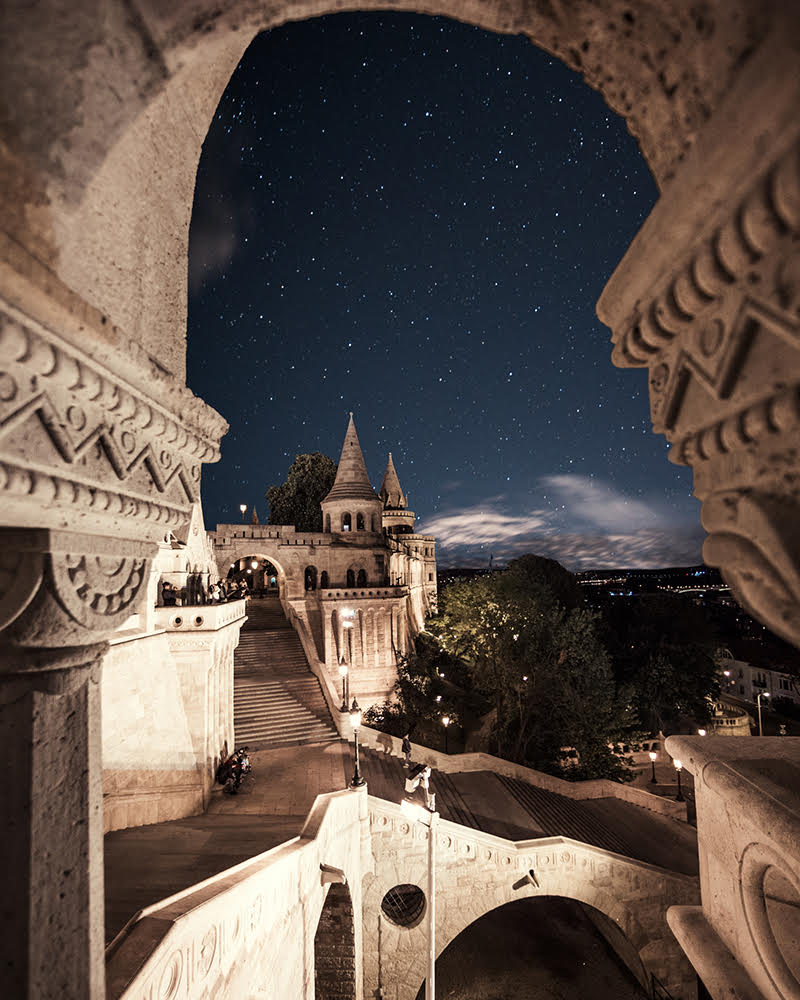 "Alps: Cherishing my home turf: The Alps. Yes, I'm originally a southerner!"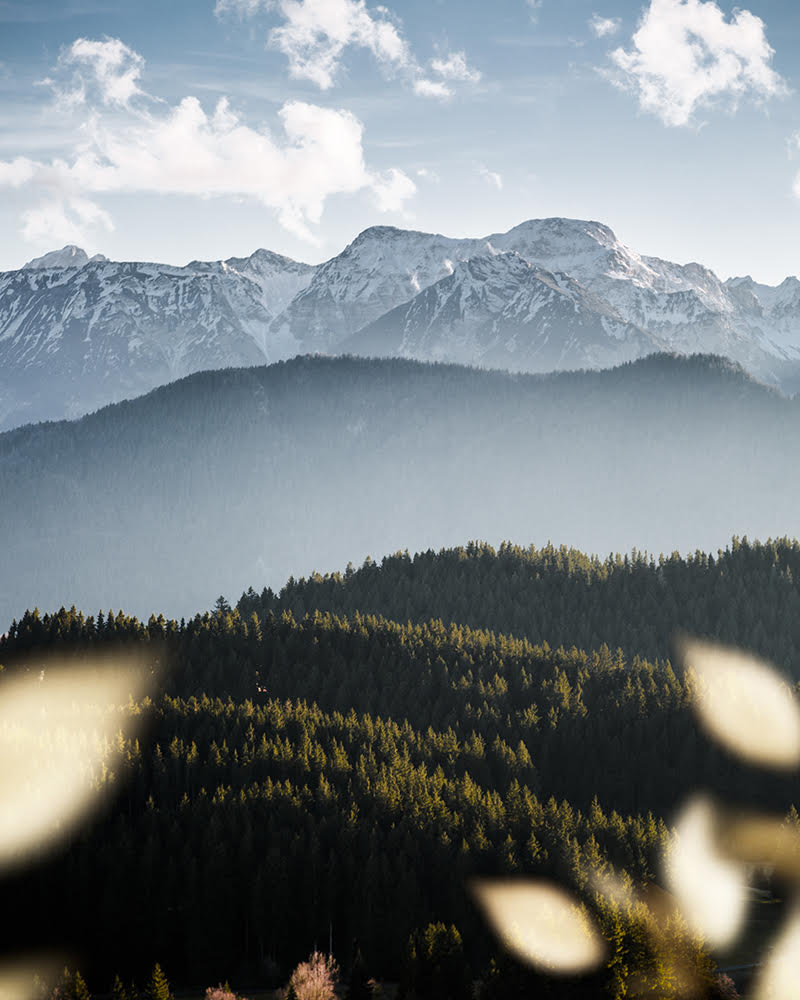 "Bridge: Instagram is an inspiring place! It's how I found out that this amazing place is a mere 2-hour drive from where I live. I would have probably never found it otherwise."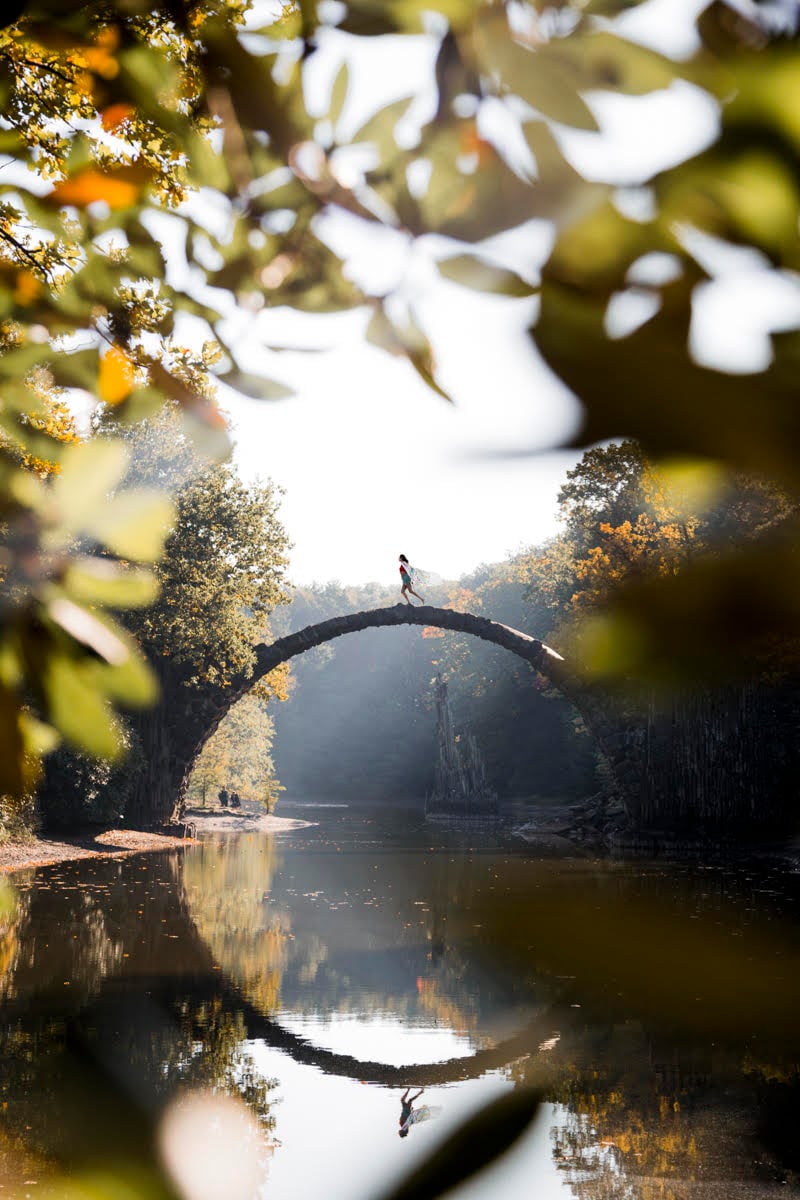 Do you have an online portfolio where we can see more of your work?
"It's www.julianherbrig.com"
Comment from: Travel and Destinations/ Mike
Thanks so much for your answers Julian and love the pictures you shared.
Related Articles