It is no surprise that the environment needs our help. Single-use items are exponentially pilling into landfill. There is a need for travel and travel-related items to become more eco-friendly and less single-use. Small efforts made by travellers could have a hugely positive impact on the environment.
Be part of the change today! Follow these 10 simple swaps below to kickstart your journey into eco-friendly travel.
---
#1 Swap single-use plastic water bottles for a metal bottle
Ditch the expensive single-use water bottles and re-fill your bottle as you travel along. Lightweight, fun coloured metal water bottles are perfect. They easily fit into the side of your bag and keep water chilled for up to 48 hours. They are also perfect for those summer holidays, lying in the sun!
If you catch yourself in a country that is unsafe to drink tap water then buy large bottles. Take the large 2-5L bottles to your hotel and fill up reusable bottles from there. Don't forget to recycle the bottles when they are finished.
#2 Swap take away coffee cups for a reusable one
We all know travel leads to exhausting days, sleepless nights and early starts. Coffee is a necessity! Make sure to pack a reusable coffee cup
. If you don't have one yet, why not grab a destination mug to reminisce your travels? Worried about space? Purchase a collapsible cup that will slot straight into your bag. We can't forget the best part – some coffee shops offer a discount if you bring your own mug. It's a win for the environment and a win for your wallet.
ADVERTISEMENT
CONTINUE READING BELOW
#3 Swap single-use plastic straws for your own metal one
Enjoy sunset cocktails with a spectacular view knowing those straws won't end up in the ocean. Language barriers can often get in the way when asking for no straw – they always seem to make their way in! Bring your own metal straw, show your waiter and it will help ease the language barrier.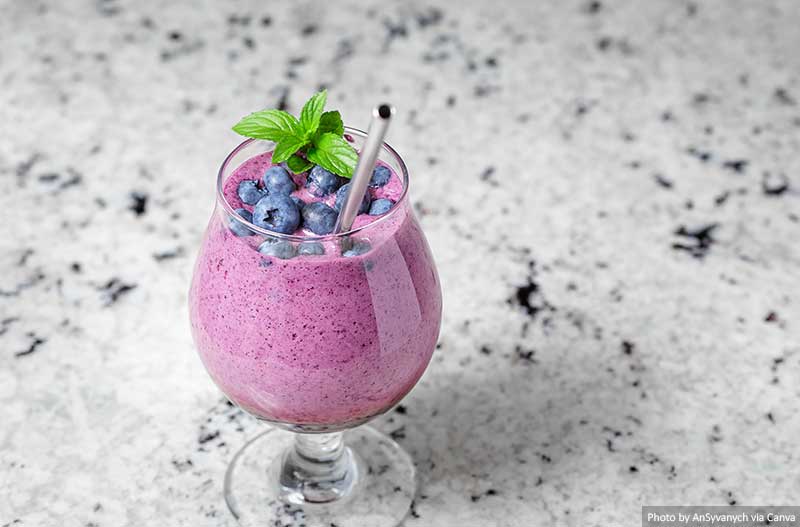 #4 Swap hotel minis for shampoo bars
As tempting as it can be take the cute hotel minis, they really are a waste of resources. Bring your own soap and shampoo bars. If you are short on space, cut the bars up into smaller pieces before you leave. Not only is this a great eco-friendly swap, it also leaves more space in your liquids bag if you are
travelling with a carry-on!
#5 Swap tubed toothpaste for toothpaste tablets
This may sound like an odd swap. But once you start using toothpaste tablets, you won't go back! Pack a handful of tablets into a small container and you are ready to go. Once again, this will save space in your liquids bag. Want to go one step further? Swap your plastic toothbrush for a bamboo one. Bamboo travel cases can also be purchased for your toothbrush.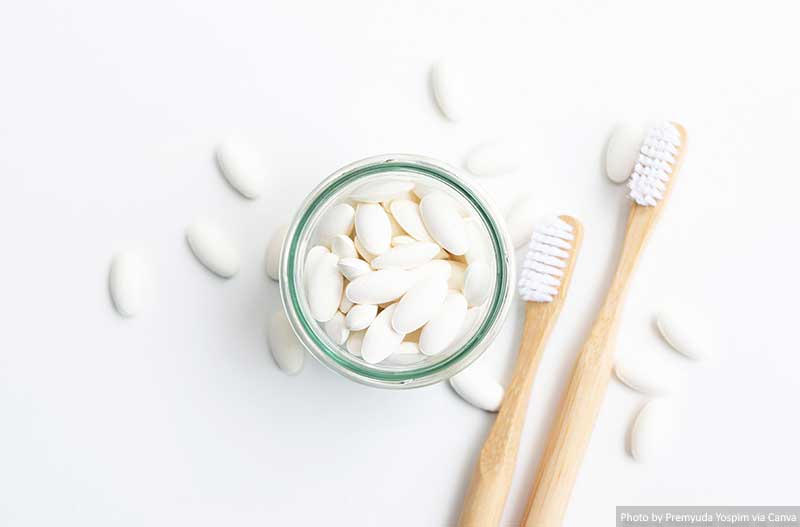 #6 Swap plastic bags for canvas totes
In addition to being eco-friendly, canvas bags are a fantastic accessory! They can be purchased in all sorts of great patterns and different sizes. Keep one folded up in the bottom of your travel bag. It will be at the ready when you find that perfect souvenir or if you need to grab groceries!
#7 Opt to keep your towels and sheets
Holiday housekeeping can be a little extravagant. Opt to keep your towels for the duration of your stay. Most hotels will refrain from washing towels if they are hung up, rather than in a pile on the bathroom floor. Look through the hotel guide to find their policy. You should also discourage them from changing your sheets for short stays too – how often would you change them at home?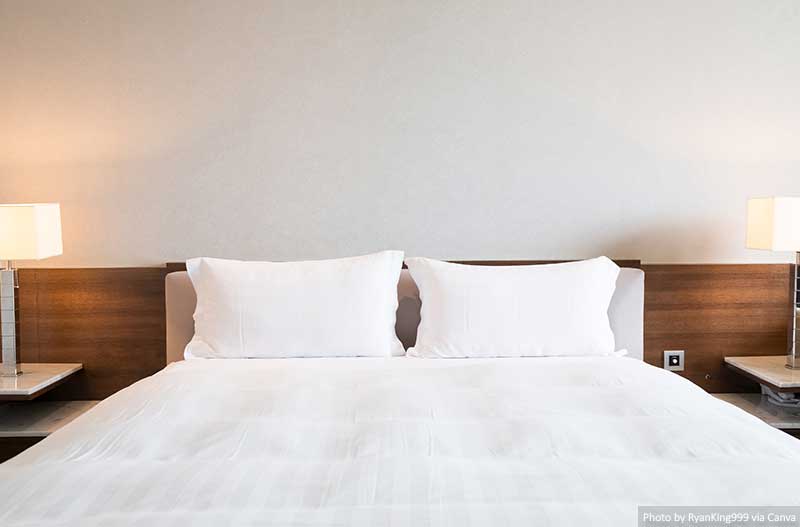 ADVERTISEMENT
CONTINUE READING BELOW
#8 Swap takeaway containers for Beeswax wraps
Keeping your breakfast leftovers are a great way to save money whilst travelling. Pack some beeswax wraps and use them to pack up your leftovers. This is a perfect hack for camping trips, long road trips or even city breaks. Beeswax wraps are reusable, take up next-to-no space, come in a range of fantastic patterns and colours and of course are eco-friendly!
#9 Swap your normal sunscreen for ocean-friendly sunscreen
Keeping yourself safe from the harmful effects of the sun is crucial on holidays. At the same time as protecting yourself, be sure you are protecting the ocean. Many popular sunscreen brands today contain harmful chemicals and microplastics that end up in the ocean, harming the reef and animals. Protect our blue waters by purchasing biodegradable and reef-friendly sunscreen that contain zinc oxide as the active ingredient. Brand such as Sukin, Sun Bum and Stream2Sea have fantastic ranges.
#10 Use a search engine with eco goals
Researching the best restaurants, tours and viewpoints go hand in hand with travel. Ecosia is a search engine, just like Google. However, Ecosia uses the profits from advertising to plants trees all over the world. It is free to use and gives you similar results as a Google search. Research the ins and outs of your trip, and help to plant trees at the same time!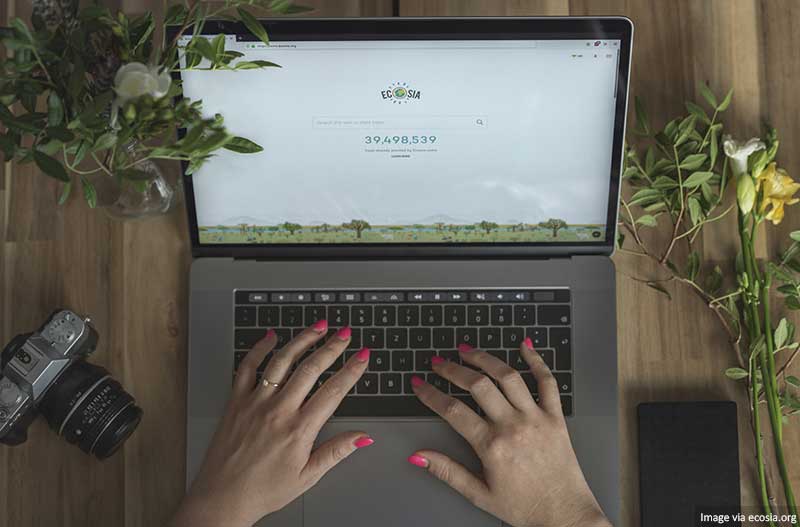 Summary
So there you have it, some top swaps to travel in a more eco-friendly and sustainable way. We should all be doing as much as possible to minimise our impact whilst travelling and in everyday life.
You may also be interested in our article on Sustainable Travel: Tips for Travelling and Having a Better Impact and Charities to Support That Help Causes Around the World.
Related Articles