The deserts of West Africa are largely romanticized in the tales of discoverers of the past. It is a place that attracts and draws travellers, and yet the vast and harsh terrain is also sometimes feared. Here in this region the country of Mauritania is located. It is filled with history and delights to satisfy all the senses. The beautiful rich orange landscape of the desert which covers most of the country is contrasted with the hustle and bustle of Nouakchott, the capital. And between the two are a vast array of different experiences to encounter and sights to behold. Read on for 10 places to visit and things to do in Mauritania.
Remember to read your official government travel and safety advice before your travel to Mauritania. Such as www.gov.uk for UK citizens.
---
1. Visit Nouakchott
The busy streets of Nouakchott with its low and high rise buildings, old housing and noisy traffic is not much different from many other capitals around the world. However it is a curious city, which is filled with life at any time of day.
The clamour and chaos of the markets are undoubtedly one of the best things to experience in Mauritania. For fresh fish and seafood, nothing much compares to the Nouakchott fish market which heaves with freshly captured seafood every morning.
The city has basic housing and residences to dwell in. If you stop here after spending time in the unforgiving Sahara plains, then the basic amenities will feel like palace luxuries.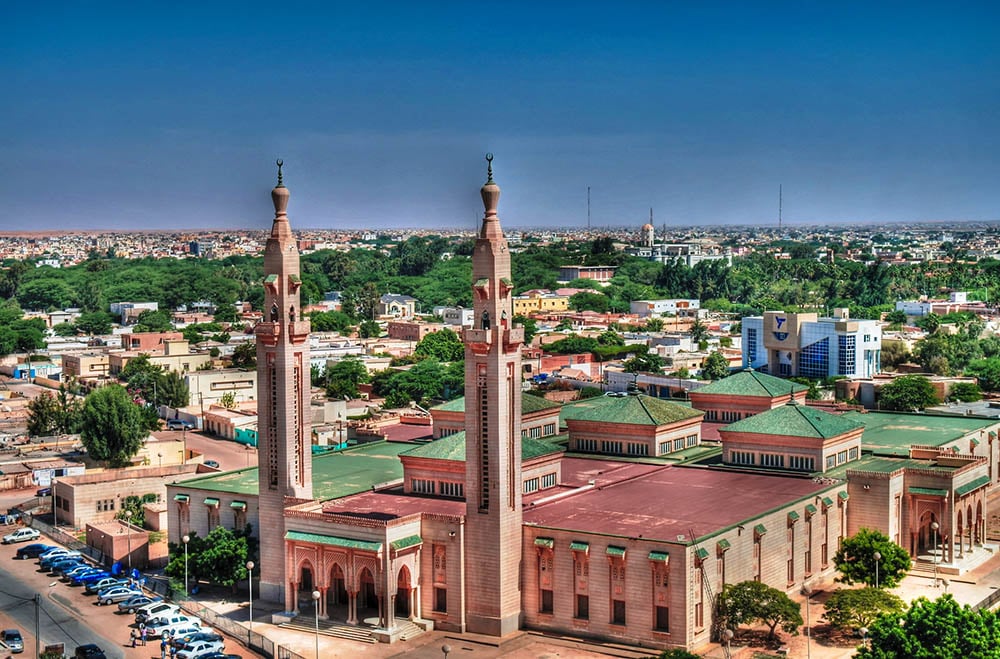 You May Like
2. Banc d'Arguin for Bird Spotting
When you think of Mauritania, you mostly think of the desert, however, there is much more to explore for the curious traveler. Banc d'Arguin is a stunning sanctuary and UNESCO world heritage site. It is a vast area located on the northern coast of the country and filled with breathtaking and diverse creatures, and it is home to a spot where one of the largest amounts of migratory birds pass through annually. It is truly a delightful place where you can spot and marvel at incredible species of birds.
ADVERTISEMENT
CONTINUE READING BELOW
3. Relax in the Oasis town of Terjit
This quaint little Oasis town is a magnet for travellers looking for a different experience. Filled with beautiful green palms which create a canopy thick enough to mask the entire sky. It is a scene which contrasts greatly with the emptiness in the rest of the country. It is at night that the miracle of nature truly unfolds. Glowing insects crawl out along the river bank, while crickets chirp their way through the night, which fills the entire surroundings with a haunting symphony. The charming environment is relaxing and you can stay in the palm grove and take it all in for a modest fee.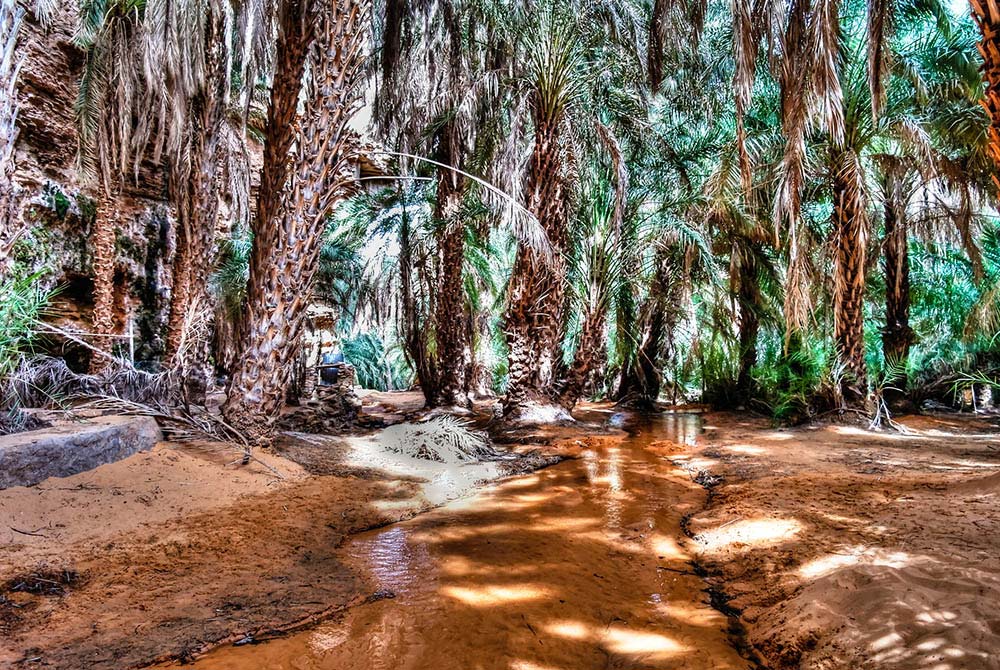 4. Indulge in a dish of Thieboudienne
No trip to this beautiful country would be complete without a taste of the traditional Thieboudienne, pronounced Che-bu-jin. This is a coastal dish made with fish and rice. The sauce that accompanies the dish is flavoured with bright and aromatic tomatoes with a sweet, rich and tangy taste. Finish off with sweet Mauritanian tea, and this is definitely one meal you will crave to have again.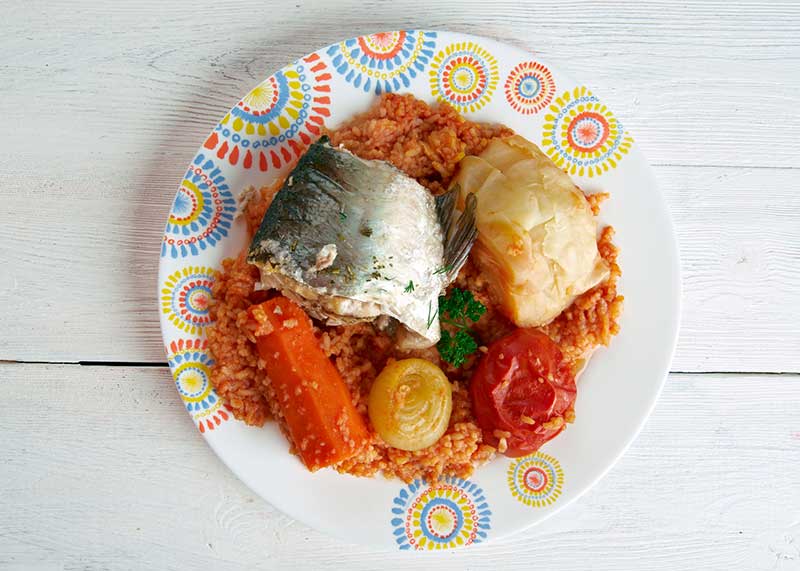 ADVERTISEMENT
CONTINUE READING BELOW
5. Explore Ouadâne
It is essential to explore and visit the dust-covered town of Ouadâne. Located deep in the Mauritanian Sahara it is a town of haunting beauty and history that can be read on the surfaces of its abandoned buildings. It is inhabited sparingly, however, exploring the winding paths and alleyways of this town will give you a taste of life in the arid and harsh desert environment. You will come across the occasional berber nomad selling his crafts which may make for quaint souvenirs and gifts.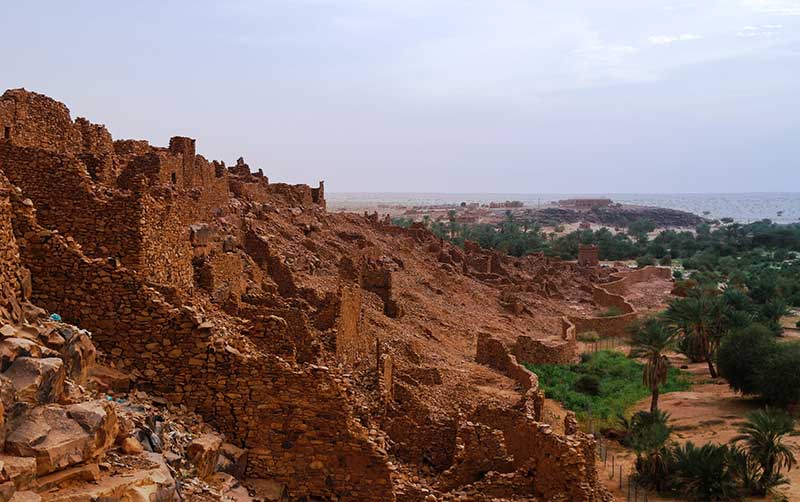 6. Experience the Iron Ore Train
The Iron Ore Train will truly be a once in a lifetime experience that will give you a taste of the desert terrain like little else. Since the roads in Mauritania are often just simple dusty and winding tracks, public transport doesn't really exist. That is, besides the spectacular existence of the Iron Ore Train. This humongous 3km train leaves daily from Nouadhibou to Choum. There are around twenty dusty and rattly cars and carriages.
Taking the train needs a little preparation. Be sure to take along at least 3L of water per person, as well as easy to eat snacks. The evenings and nights can also be drastically chilly compared to the day, so a few layers of clothing is also an essential. Goggles to protect your eyes is also a must since the sand and dust will be unavoidable as the train tumbles through the unforgiving desert terrain for a ride lasting around 13 hours.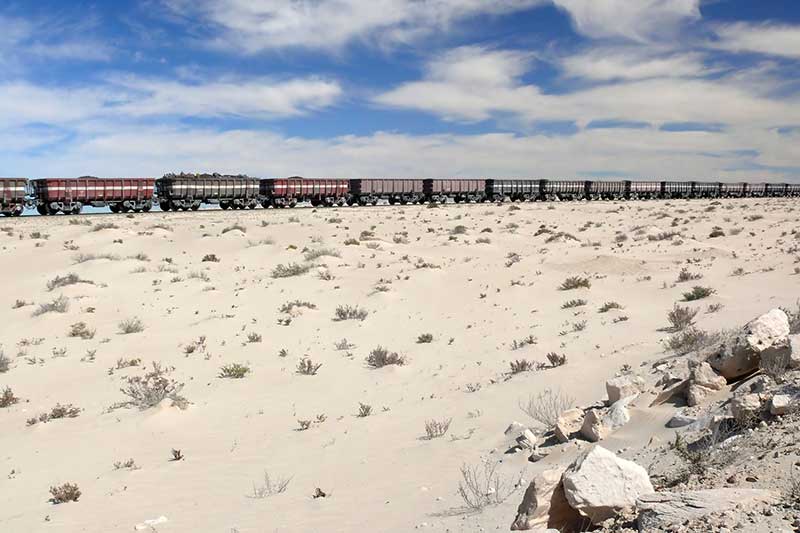 7. Ride a camel
Whether you decide to do this in Choum, the end of the Iron Ore train, or at another point during your stay in Mauritania, riding the ships of the desert is a must. Surrounded by beautiful, tumbling sand dunes and with endless pourings of tea and chatter from the bedouins, riding a camel through the desert is a wonderful experience that will keep you grounded in the present like little else.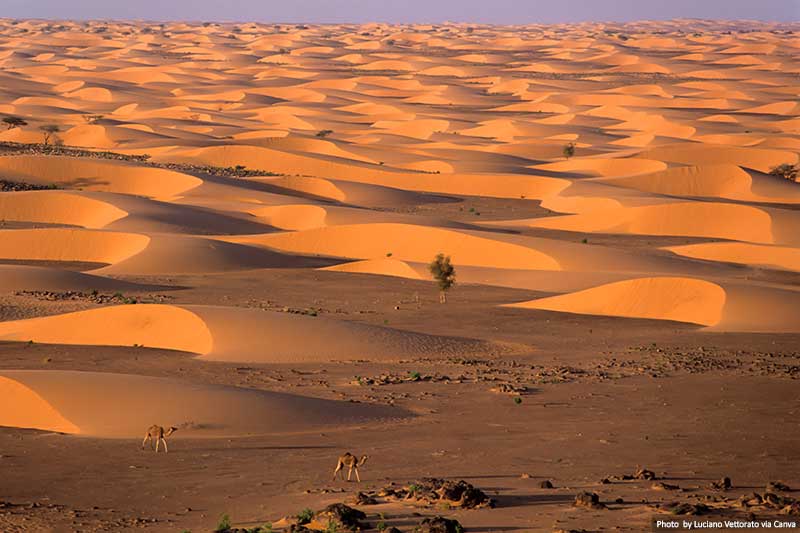 ADVERTISEMENT
CONTINUE READING BELOW
8. A trip to Tichit
For architecture enthusiasts, the partly abandoned town of Tichit is a wonder to visit. The vernacular designs of the old buildings are a curious sight, and there are numerous ancient houses still standing in good shape. The use of coloured quarry stones is particular to this town and bring a splash of colour to the otherwise monotone environment. The Tichit minaret stands supreme in the area, and the whole town is wonderful to explore by foot.
9. Drive along the coast
While inland Mauritania is mostly desert, the coast is full of vast and beautiful, deserted beaches. You can easily hire an SUV and ride along to enjoy the coastal air. There are several points popular with swimmers and fishermen for you to explore and enjoy. There are not many hotels along the beach, however, the coast is a perfect destination for a day trip.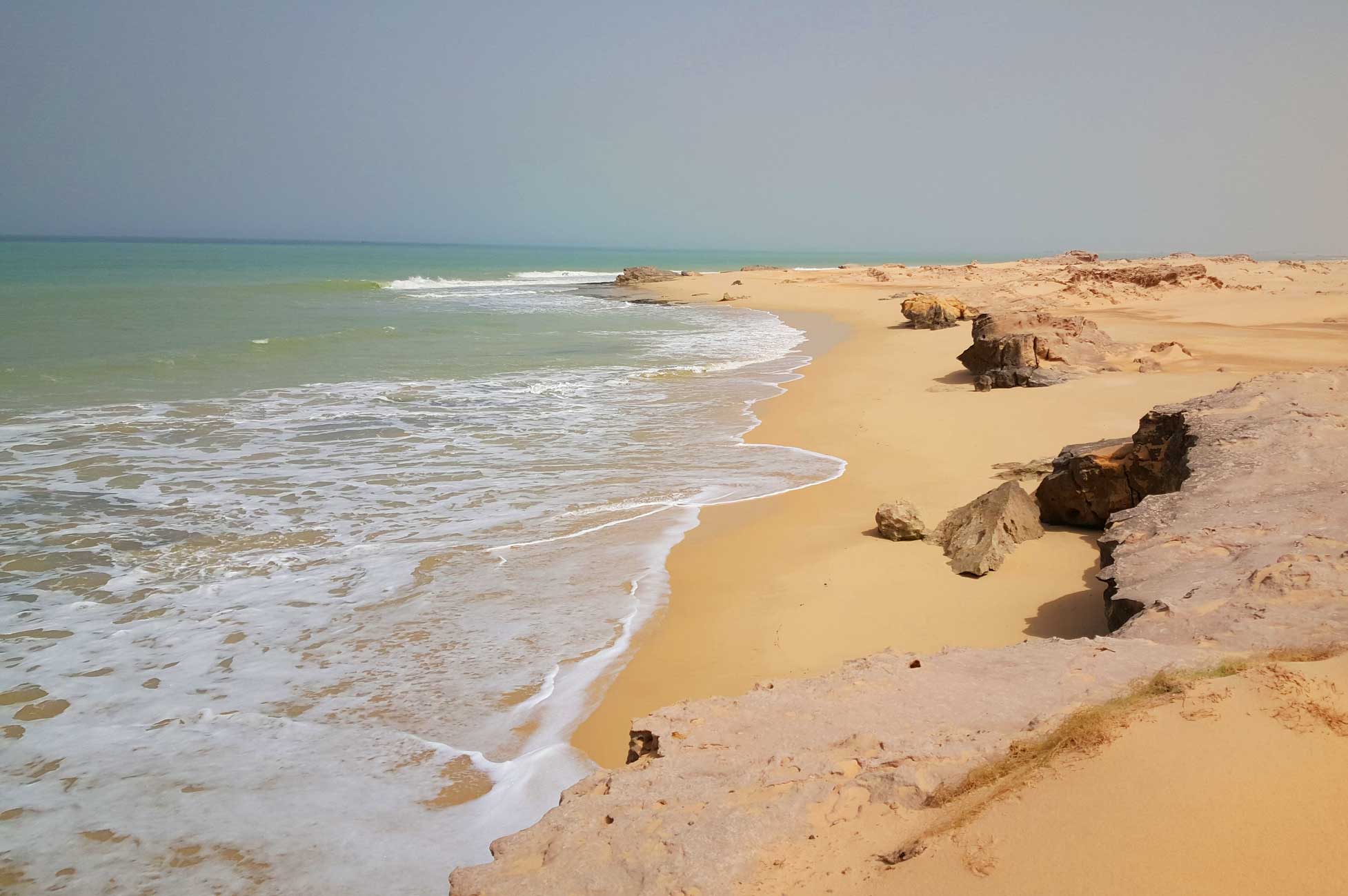 10. Camp in the desert
A trip to a desert country like Mauritania necessitates a night basking under the starry skies. The vast orange sands provide the perfect environment for an evening meal around a campfire, followed by tea and pleasant conversation. Turn off your flashlights to gaze upon the thousands of heavenly lamps that will emerge, making for a breathtaking sight. Be sure to take warm clothes for any drops in temperature and check the forecast to make sure there are no sandstorms due.
ADVERTISEMENT
CONTINUE READING BELOW
Summary
This little known and not often visited country has a whole range of peculiar and wonderful sights to see, and experiences to try. Protected from the damages that hefty and burdensome tourism can often leave behind, there is ample untouched beauty. Such as along the spectacular coastal beaches and within its vast deserts of Mauritania. From riding the age-old Iron Ore Train to wandering through ruins of ancient towns and villages, this is a country for those who have a thirst for adventure that only the extraordinary will quench.
Ready to book? Search for:
---
---
Tours and Activities
Related Articles