India is a country of vast cultures and religions, and if you're visiting this vibrant country for some well-deserved fun and entertainment, you're definitely in the right place.
If you've visited India during any time of the year, you've certainly seen at least one minor or a major festival, because they happen almost every month. In case you've accidentally missed any of them, here's a list of a few major festivals of India that you should never miss if you're in the country. Take a peek!
1. Holi
This festival defines the true vibrancy of India. Like the numerous cultures, religions, traditions and values, Holi consists of a play of colours that represent how truly vivacious India is.
During Holi, people engage in a day of fun and frolic involving smearing one another with colours, and colourful water, while indulging in sweets and delights. Sometimes there's even a little bit of tipsiness, but that's a different amusement altogether.
This day of colourfulness is preceded by an evening of igniting a fire, which signifies the disposal of all bad things in life, to be replaced by new beginnings and joy. If you're ever in India during early to mid-March, Holi is a festival you shouldn't miss.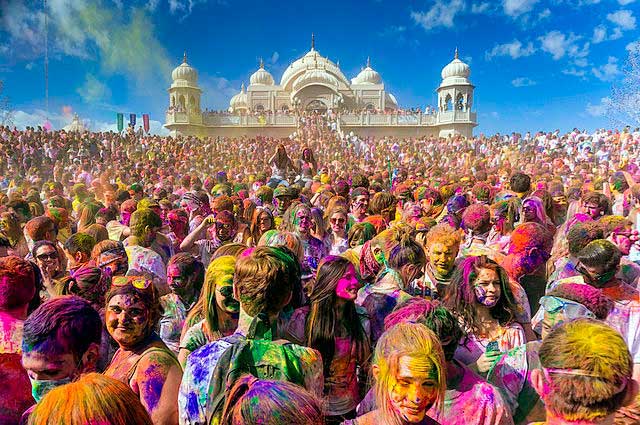 2. Diwali
One of the most popular loved and widely celebrated festival in India is Diwali. This is the festival of lights, of happiness, of families getting together for a few days of merriment and carefree celebration. It is the day of the triumph of good over evil, and it is celebrated by lighting lamps and candles and fireworks to express the true joy that is Diwali.
For every part in India, Diwali has separate significance, but the happiness and mirth that they feel is shared all over the country, and even in some parts of the world. The day of Diwali is a single one, but the festivities start three days earlier to said day, and continue until after the next two days of Diwali, making this joyous festival almost a week-long celebration. So share this joy with India if you're ever here at the time of Diwali.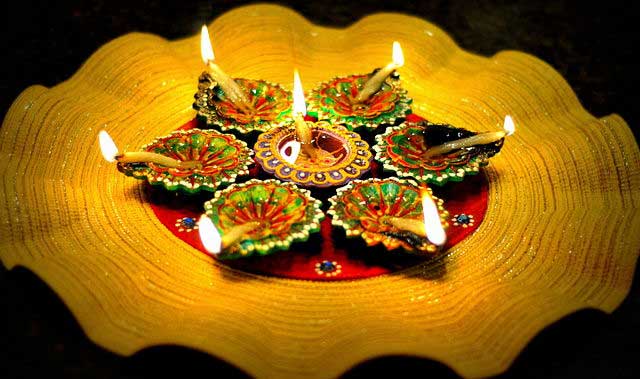 ADVERTISEMENT
CONTINUE READING BELOW
3. Navratri
Another most celebrated festival is Navratri, which is a nine-night long period of devotion, celebration and festivities. Navratri is the celebration of the nine manifestations of Goddess Durga—a coveted deity of the Hindu religion. People all over the country engage in fasts during the day, and the nights are spent in music and dance that lasts until dawn at some places.
Places like Gujarat, Bengal and Maharashtra have great importance to this festival, and the music and dance during this time is shared in every place. If you want to witness the glamour of music, Navratri is the time to see it.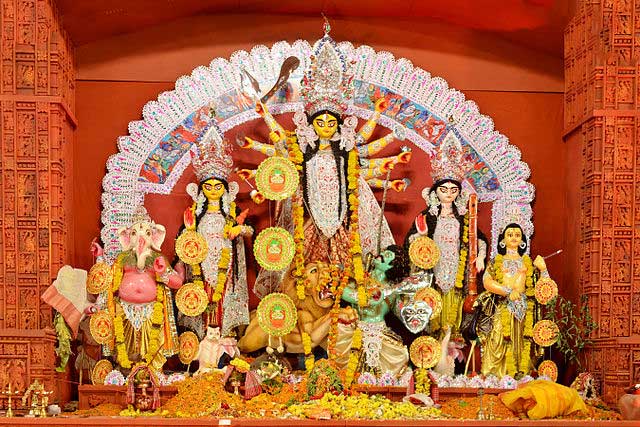 4. Dussehra
Post the nights of enjoyment in Navratri, Dussehra arrives right on the tenth day to celebrate the victory of Lord Ram over the demon King Ravana. The country hosts 'Ramleela' in some parts consistently to show the story of Lord Ram's battle with Ravana to rescue Goddess Sita. On the day of Dussehra or Vijayadashmi, the victory of good over evil is celebrated; also owing to the legend of Goddess Durga having defeated a demon known as Mahishasura. Thus, no matter the story behind this festival, it is celebrated with similar fervour all around the country, based on the beliefs of people.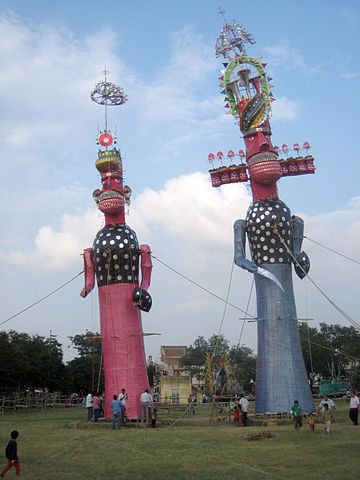 5. Raksha Bandhan
This is the festival of brothers and sisters. A sister lovingly ties a silk thread around her brother's wrist to symbolize that he protects her through her life and that she is sealing this chaste bond between herself and the brother(s) to signify the love of siblings. On this day, the brother showers his sister with gifts and joy, and siblings bond together to celebrate the love that they have shared all these years. To witness this beautiful celebration is a joyous feeling, and you'd surely not want to miss it.
ADVERTISEMENT
CONTINUE READING BELOW
6. Makar Sankranti
Look up at the sky to see it filled with numerous colourful kites that soar above and engage in friendly kite battles. Makar Sankranti is the day of the sun making its journey to the north, and it falls each year on the 14th of January. Throughout the country, this festival is celebrated in different ways.
For instance, in Tamil Nadu, it is known as the day of Pongal—the harvest festival, whereas in Gujarat and Rajasthan, this is the festival of kites. It is an amazing sight to witness if you're in India on the day of Makar Sankranti, for the sky looks far too colourful and pretty.
All of the festivals mentioned above are celebrated nationwide, some of them are even celebrated by people of a different religion than Hindus, and it only goes on to define the unity in diversity factor of India, which is an incredible feat in itself.
Ready to book? Search for:
---
Related Articles